Winning MVP doesn't protect you from getting swept. Jokic became the first MVP since Magic Johnson in 1989 to see his team lose four straight in an NBA playoff series.
Sinclair Raising $250M for Streaming Service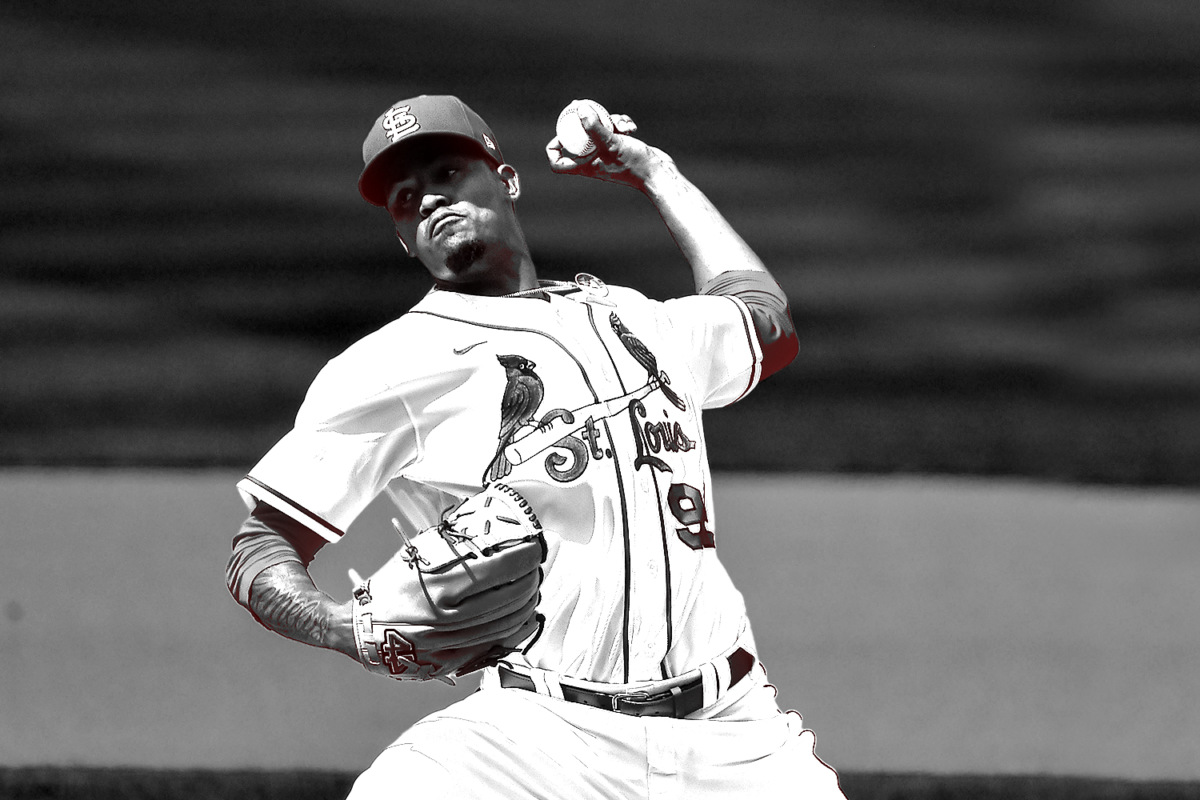 Things are looking up for Sinclair after a roller coaster year in sports.
The company is raising $250 million with investment fund LionTree for a new sports streaming service, per The New York Post.
"If Sinclair is successful, it will change the industry more quickly than I imagined," a director for an unaffiliated broadcaster told The Post.
Sinclair had 52 million cable subscribers at the end of 2020 and already has rights to broadcast MLB, NBA, and NHL games. However, Sinclair will still need to negotiate with the leagues to secure streaming rights.
The new streaming service would reach fans within Sinclair's 21 territories — which includes 42 teams across the four major sports leagues. It's expected to cost about $23 per month.
Sinclair purchased all 21 territories and Fox College Sports from Disney for $9.6 billion in 2019, but it has since lost Dish, YouTube TV, and Hulu as distributors due to pandemic-related cancelations and delays.
Recently, it's been finding ways to combat those losses.
In November, Sinclair signed a naming rights deal with Bally Sports for $85 million over 10 years to hold its 21 sports networks under the Bally name. Sinclair received a 15% stake in Bally's with the potential to increase the holding to 30% if goals are met.
Bally's has acquired Bet.Works, Monkey Knife Fight, and free-to-play sports game provider SportCaller in the past year.
Sinclair aims to launch the new service by the start of next year's MLB season and projects 4.4 million streaming customers by 2027 — more than YouTube TV.
The broadcaster recorded annual earnings of $1.89 billion in 2020.
French Open Winners Take Home $1.7M Each
The French Open saw one of the greatest who has ever played assert his dominance, and the rise of an out-of-nowhere champion who could be on her way to greater heights.
Novak Djokovic won the men's title, adding a 19th Grand Slam win to his storied career, placing him one behind contemporary legends Rafael Nadal and Roger Federer. Barbora Krejcikova, an unseeded player, was the surprise winner on the women's side.
The $1.7 million each took home is a mere fraction of Djokovic's world record $150 million in career earnings, but will grow Krejcikova's career winnings by nearly 50% to $5.28 million.
Krejcikova split an additional $289,235 with Katerina Siniakova for winning the doubles tournament.
She's just the seventh woman to win both titles in the same year.
Djokovic's $30 million in endorsement payments during the 12 months ending May 1 helped him reach No. 46 on Forbes' list of top-earning athletes. His sponsorships include Lacoste, ASICS, Head, Seiko, and Peugeot.
The diet-conscious superstar invested in vertical farming startup OnePointOne in 2019. In 2010, he started a vegan restaurant in Monte Carlo where he lives.
Krejcikova is endorsed by Head, which provides her racquet and apparel, but has no other major sponsorships. That, of course, is likely to change now that she has a Grand Slam title to her name.
Djokovic launched the Professional Tennis Players Association in 2020 with the goal of making it easier for unheralded players like Krejcikova to make money playing tennis, but the union has had a limited impact thus far.
SPONSORED BY SPORTSDIGITA
Drive Wins On and Off The Field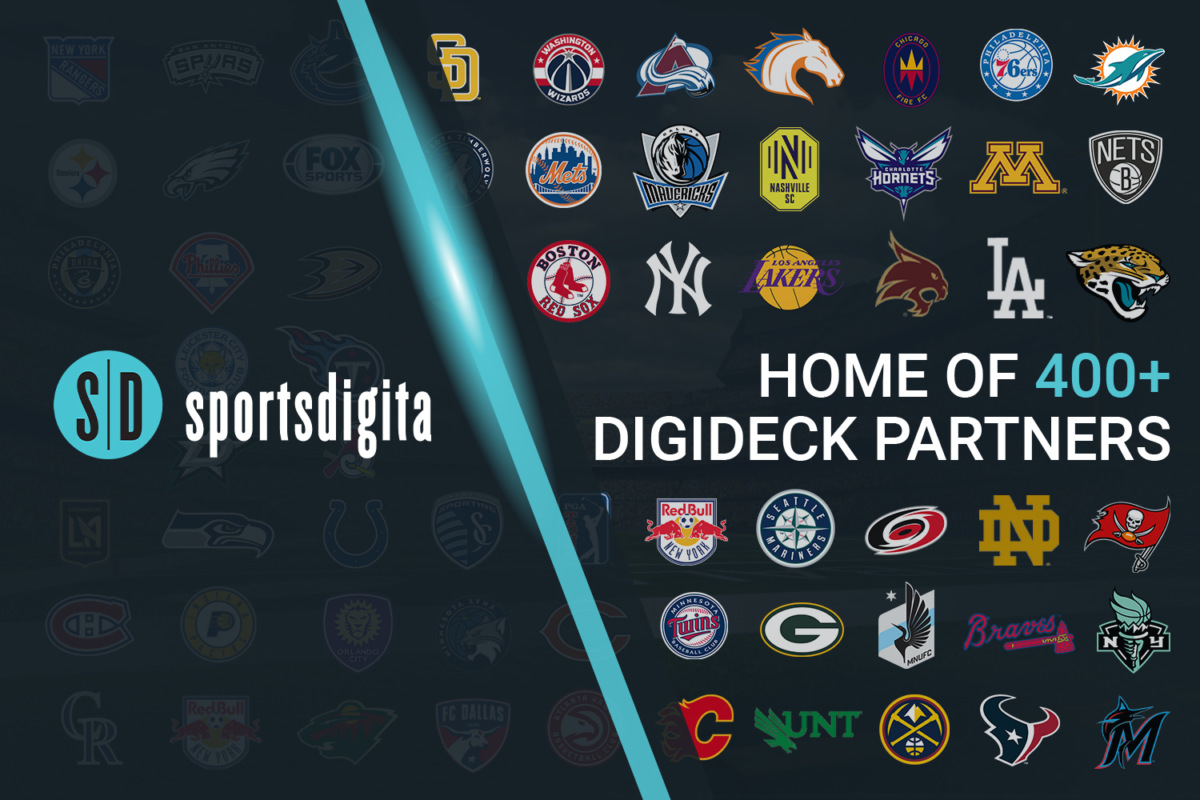 Whether it is bringing the gameday experience to life for season ticket members 🎟️ or recapping a monumental season for a longtime corporate sponsor, 🤝  it is critical to leverage technology that will help your team stand out in the competitive world of sports. Digideck by Sportsdigita was developed with that exact notion in mind: to help teams and franchises build powerful presentations and proposals in minutes that leave a lasting impression.
Named to the Inc 5000 list of Fastest Growing US Companies in back-to-back years and powering wins for over 400+ organizations globally, Sportsdigita has a deep understanding of what it takes to drive revenue and wins on and off the field in today's digital age.
Learn how to bring your organization's offerings to new heights with this cloud-based presentation game changer.
Signa Sports United Goes Public in $3.2B Merger
Major bike and tennis equipment seller Signa Sports United is going public to speed up its plans for industry domination.
The SPAC merger values Signa at $3.2 billion and will raise $645 million from the SPAC itself and private investors.
"There are not so many online sports retailers that are public at the moment. So, that gives us a good tool to foster and to accelerate possible acquisitions," Signa CEO Stephan Zoll told FOS.
The SPAC, Yucaipa Acquisition Corporation, is led by Pittsburgh Penguins part-owner Ronald Burkle. Burkle was the lead investor behind an effort to bring an MLS team to Sacramento before pulling out during the pandemic.
The company also announced the acquisition of online cycling store Wiggle, which has annual sales of around $500 million.
Zoll said part of the motivation to go public via SPAC instead of IPO is that SPAC mergers allow for these sorts of concurrent acquisitions.
Based in Berlin, Signa Sports earns around 10% of its revenue in the U.S., primarily from its acquisitions of Midwest Sports in February and Tennis Express in May.
The company also has deals with the ATP to provide technology backing for its apps and online retail tied to Grand Slam tennis tournaments.
Zoll sees Signa as having a unique opportunity to define the "very fragmented" sports ecommerce market.
"We are the largest and pretty much the only real consolidater at this point in time. We think there is a great, great opportunity to continue that and start shaping the entire ecosystem," he said.
Microsoft Goes Big with Xbox Game Pass
Microsoft recently added Bethesda — publisher behind hit gaming franchises "Doom," "Fallout," and "The Elder Scrolls" — to its Xbox Game Studios division following the acquisition of parent company ZeniMax for $7.5 billion. 
Sunday marked the first-ever showcase for Xbox and Bethesda under one roof.
The four-day, all-virtual E3 event features a bevy of game publishers, developers, and partners, but on Sunday it was all about Xbox and Bethesda's Game Pass offerings. 
Microsoft announced 30 titles, 27 of which will be included with Game Pass.
In 2022, Bethesda is bringing "Starfield" and "Redfall" exclusively to Xbox.
Blockbusters "Halo Infinite" and "Forza Horizon 5" will be day one Game Pass releases.
For $9.99 or $14.99 per month, Game Pass provides access to hundreds of games that are playable on Xbox consoles, PCs, and mobile.
With 23 million Game Pass subscribers spending 50% more on content than non-subscribers, Microsoft is focusing on the service for good reason.
During the Epic Games v. Apple trial over commission fees on in-app purchases, it was revealed that Microsoft has never turned a profit on hardware sales from Xbox consoles.
Microsoft partially offsets losses from Xbox hardware by implementing a 30% commission fee on PC game sales. Starting in August, Microsoft's cut will drop to 12% — the same percentage Epic takes from sales in its store.
SPONSORED BY KORE SOFTWARE
Making the Most of Your Sponsorships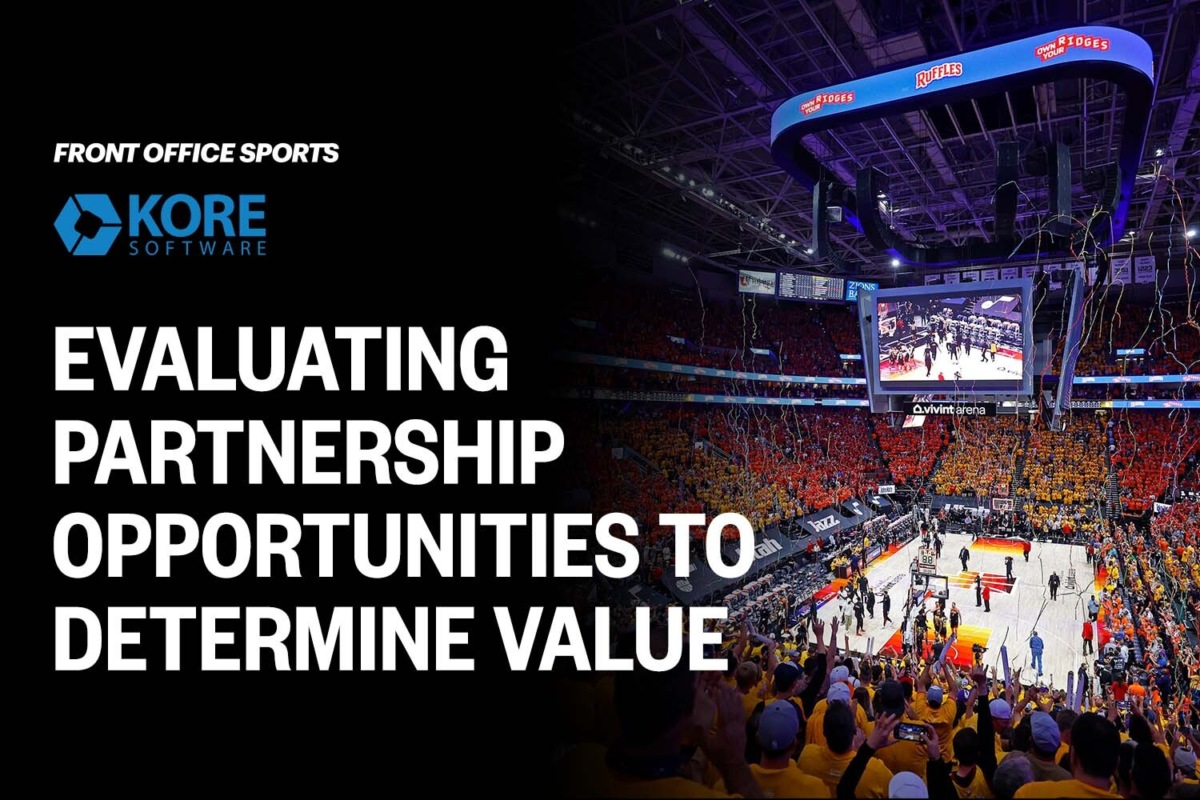 When it comes to sponsorships, the opportunities are endless. Every partnership has its own objective and purpose, and combing through the endless data to determine their value can often be overwhelming.
Register for our partner showcase on Tuesday, June 22 at 1 p.m. ET, where Jordan Rutner, Research Marketing Manager at KORE Software, will discuss how to score different types of sponsorship deals to measure their effectiveness.
Key discussion points include:
Establishing partnership objectives

Breaking down the data and the importance of centralization

Comparing deals across markets
Nike Inc. was

granted

a patent and trademark for the Air Jordan 1 silhouette. The move aims to prevent bootleggers from copying the highly-coveted shoe.

The Action Network

announced

a partnership with MLB. The sports betting media company will provide content across MLB's digital and broadcast channels.

A new FBI unit will

target

match-fixing, including within esports. The anti-corruption unit was created in response to the Rodchenkov Anti-Doping Act.