Only two days to go before Brady and Mahomes take center stage in Tampa. Tons of points, a concert by The Weeknd, and over a billion chicken wings await us.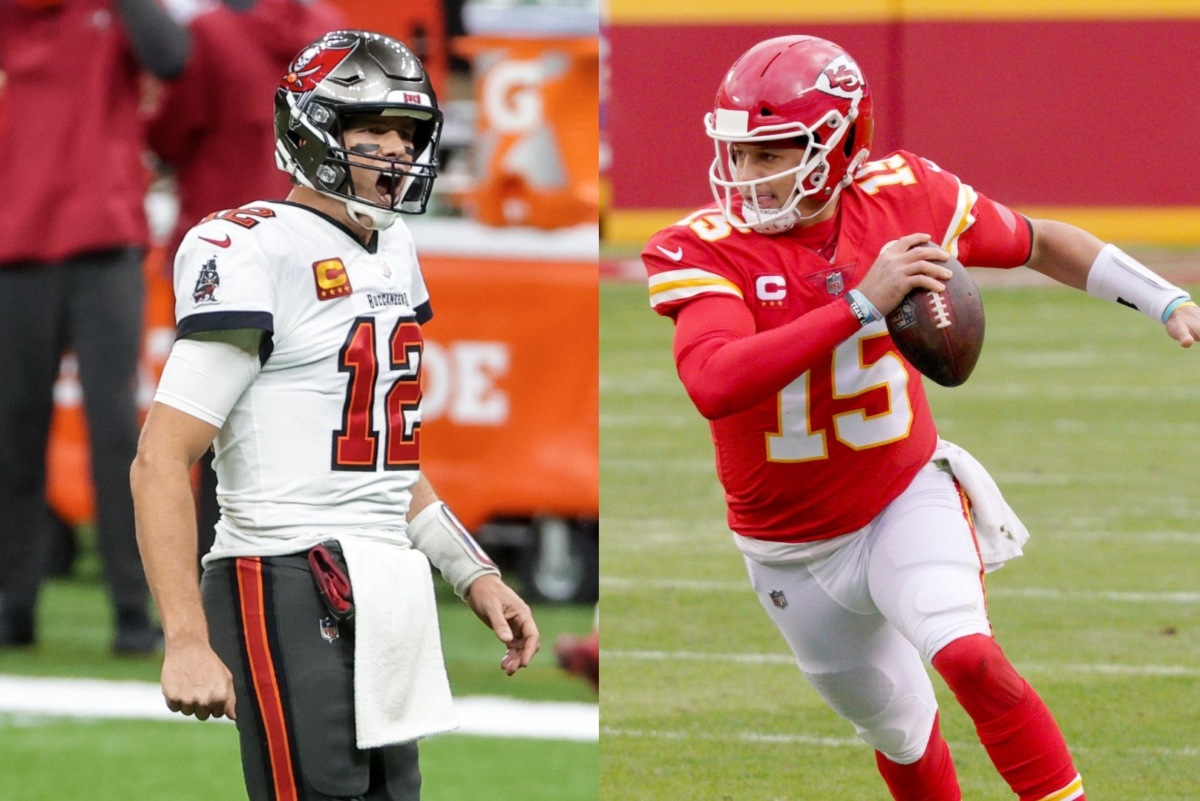 CBS has broadcast more Super Bowls than any network in TV history.
Sunday marks the 21st time the network has hosted the Big Game since 1967, and it hopes the matchup between Patrick Mahomes and Tom Brady will fare better than the last one it broadcast in 2019 — the lowest-scoring Super Bowl ever.
The 13-3 Patriots win over the Rams was longtime CBS play-by-play announcer Jim Nantz's first time calling a Super Bowl with Tony Romo. The duo isn't worried about a repeat on Sunday.
"That won't happen here. There's going to be a big highlight coming at you every couple of minutes," Nantz said. "We almost couldn't write a better script for us going into this game."
"This can be one of the great matchups in sports history," Romo said about Sunday's face-off. "Twenty, 30, 40, 50 years from now, this is the game people are going to go back to."
Nantz and Romo's presence in the booth for CBS should go over well with the roughly 100 million viewers expected to tune in on Sunday. Results of a reader poll in The Athletic suggest that people believe the duo and sideline reporter Tracy Wolfson are the best broadcasting crew in the business.
In some ways, the CBS crew lucked out. NBC was originally slated to host this year's Super Bowl, with CBS planning to take 2022. The networks agreed to a swap two years ago for mutually beneficial reasons.
NBC gets to pair the Super Bowl with the 2022 Winter Olympics. CBS gets to do the same with this year's Super Bowl and March Madness, and avoid competing with the Olympics.
The Big Difference in This Year's Betting
The pandemic will unsurprisingly lead to fewer and smaller Super Bowl parties, but gambling on the game is expected to take a rare nosedive as well.
Though an American Gaming Association survey estimates $4.3 billion in wagers for Super Bowl 55, the number is a staggering 36.7% drop from last year's showdown.
The survey of 2,198 adults showed 7.6 million people plan to place a bet with an online sportsbook for Super Bowl 55, a 63% increase over a year ago.
But a 61% downturn in bets made at in-person sportsbooks, and a 21% drop in illegal bets, largely cancel out those additions. Moreover, fewer Americans are expected to play in Super Bowl pools among friends and coworkers.
Some insiders, however, are optimistic about the legal uptick.
"While the pandemic certainly put a damper on in-person and social bets, this year's Super Bowl will [still] draw the largest single-event legal sports betting handle in U.S. history," Bill Miller, president and CEO of the AGA, told Front Office Sports.
U.S. sports betting is now legal in 21 jurisdictions — seven more than in February last year.
COURSE
The Essentials You Need to Stay in the Game

Introducing Sports Marketing Essentials – a new interactive course features leaders from Pepsi Sports and their agency partners at Genesco. 
Learn about Pepsi's overall sports strategy, how they bring their brands to life at marquee events including The Super Bowl and NBA All-Star Weekend. Modules also include leveraging athletes, the rising presence of esports, importance of data and how they've pivoted in a post-COVID environment. 
Register now for an inside look at this sports megabrand!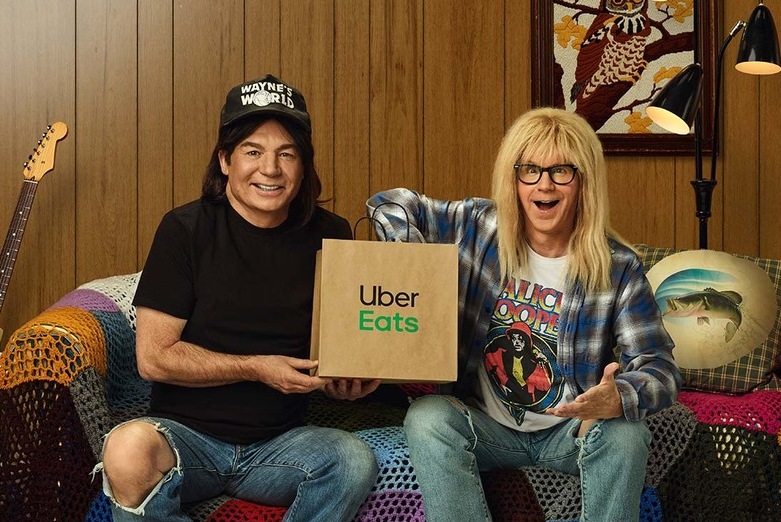 No Coca-Cola or Budweiser, fewer movie trailers and an influx of tech companies means a different mix of Super Bowl ads this year.
But even with first-time advertisers like UberEats, Chipotle and Robinhood, 2021 marks the first time in over a decade where the cost of a Super Bowl ad dipped year-over-year.
The average cost for a 30-second Super Bowl spot was $2.7 million in 2010, and had steadily risen until this year's $100,000 drop to $5.5 million.
"There was some uncertainty on whether there'd be a Super Bowl for part of the season and that had some advertisers [questioning] whether to make the commitment," Alfredo Troncoso, Kantar Media's vice president of global brand & marketing ROI, told Front Office Sports.
In addition to the $183,000 per second cost, brands this year had to contend with higher production costs and delays related to the COVID-19 crisis.
For companies like Scotts Miracle-Gro, who purchased a Super Bowl ad for the first time in the company's history this year, a spot during Sunday's game presents a way to capitalize on momentum gained during the pandemic.
"We got about 20 million new customers in COVID time last year, and the goal is to keep them and grow the market," CEO Jim Hagedorn told CNBC.
Game Day Eats by the Numbers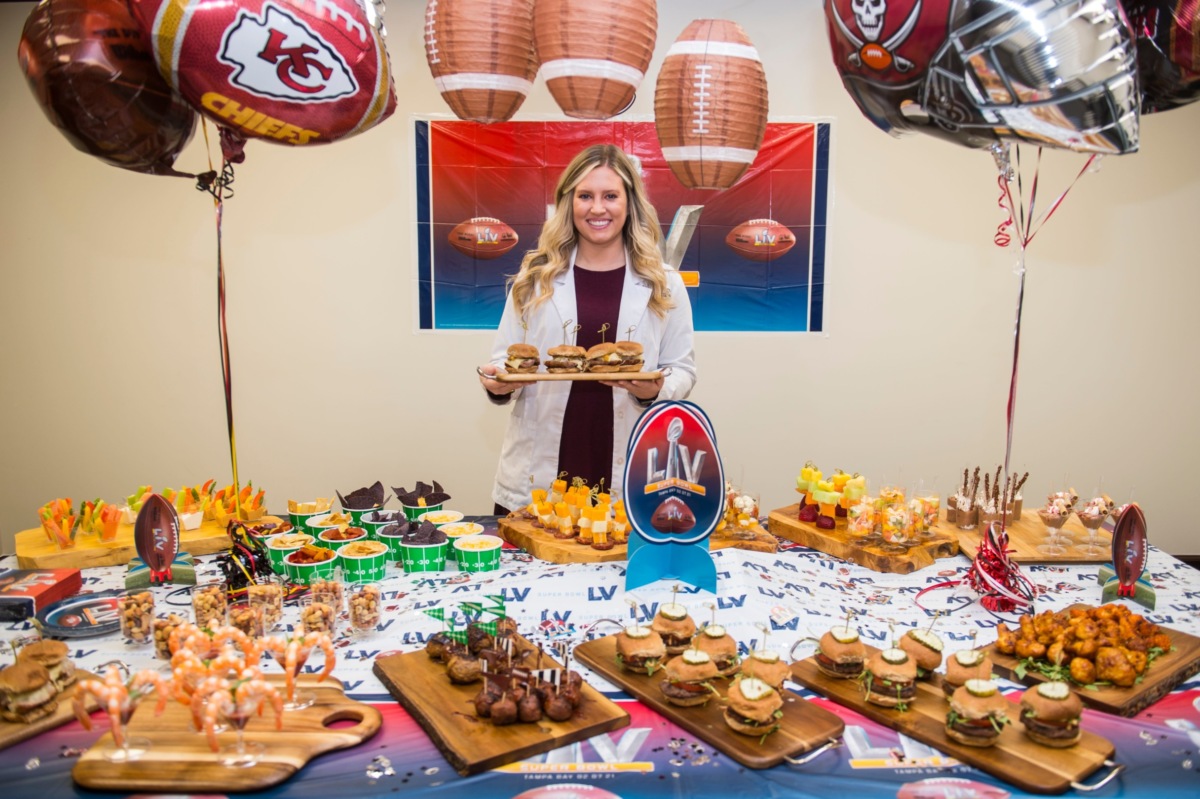 Super Bowl Sunday is the second-biggest food consumption day in America, trailing only Thanksgiving.
Seventy percent of football fans are expected to overindulge this Sunday, with the average fan planning to eat more than 4.5 times the recommended daily calorie intake.
For many, most of those calories will go toward wings — 1.42 billion of them will be eaten on game day, a 2% year-over-year increase, according to the National Chicken Council.
What else will Americans be eating and drinking?
8 million pounds of guacamole
10 million pounds of ribs
28 million pounds of potato chips
51.7 million cases of beer
Although 72% of U.S. citizens say they're unlikely to host or attend a Super Bowl party this year, they're expected to spend more on food and drinks for Sunday's game than last year's.
Average spend for 2021 is projected to be $41.50, up from $40 in 2020, according to new data from IRI.
SPONSORED
The Big Game Is Almost Here!

The Pepsi Super Bowl Halftime Show is one of the biggest moments of the year.
This year, award-winning artist The Weeknd is set to perform an amazing show. Grab and scan your Pepsi to get closer to the action and experience Halftime like never before.
Visit pepsihalftime.com to learn more.
The Weeknd made it clear there will be "no special guests" during his halftime performance at the Super Bowl. "There wasn't any room to fit it in the narrative," he said.
For the first time in Super Bowl history, both teams' offensive coordinators are Black — Kansas City's Eric Bieniemy and Tampa Bay's Byron Leftwich.
Several Chiefs players and staff members, including Patrick Mahomes, were scheduled to get haircuts last Sunday with a barber who tested positive for COVID-19. The barber was pulled when his test results came in while cutting center Daniel Kilgore's hair.
Houston furniture store owner Jim McIngvale has made a $3.46 million spread bet on Super Bowl 55, taking Tampa Bay as a 3.5-point underdog against the Chiefs. Get more headlines like this in Sports Section, a free, daily sports newsletter. Click here to subscribe.
What's your favorite Super Bowl commercial ever? In a reply to this email, please include your name, title & company and we will feature the top responses in an article on the FOS site.
Check out top responses from last week here.
Thursday's Answer
24% of respondents have invested in cryptocurrency.