This week's stock market drama only intensified after another day of absurdly high gains for one video game retailer.
The Unprecedented GameStop Surge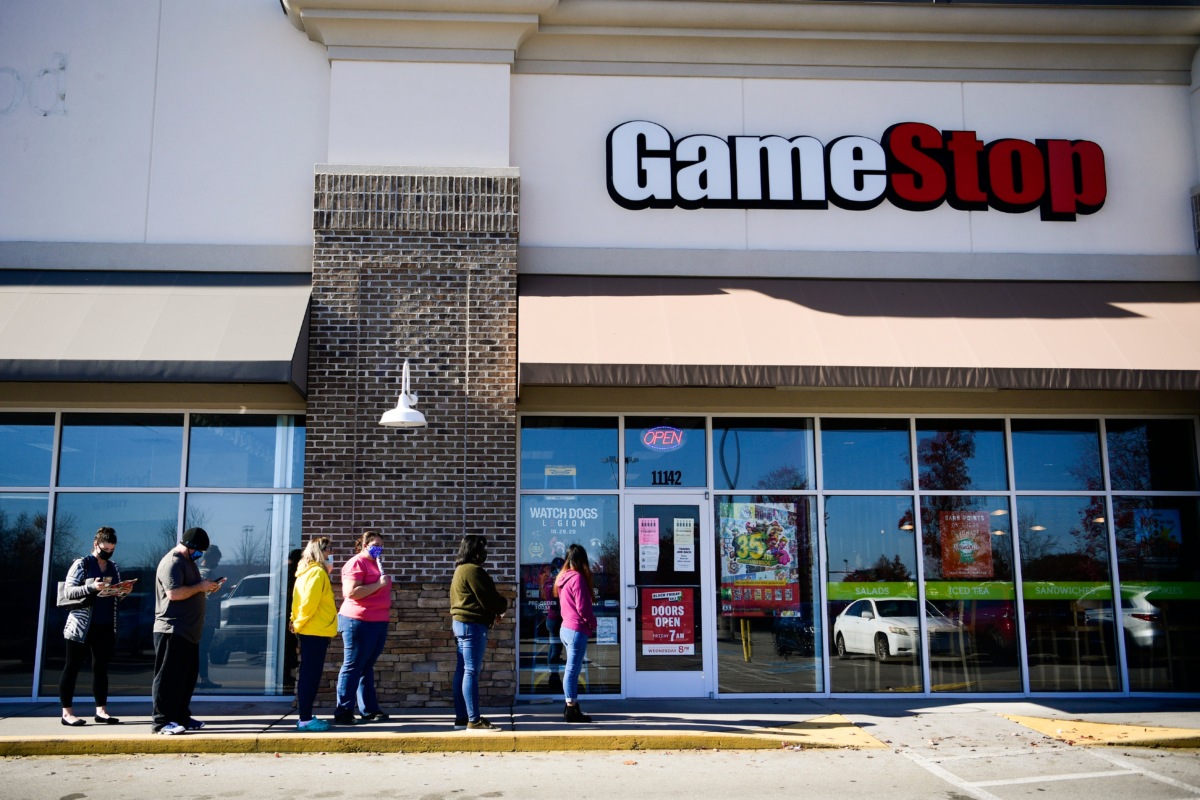 GameStop's meteoric rise continued with GME shares jumping 138% yesterday. The stock is up more than 1,900% this year.
Wednesday's spike occurred even after reports emerged that short sellers, including Melvin Capital and Citron, had largely covered their positions. New Mets owner Steve Cohen's Point72 was part of a $2.75 billion investment on Tuesday to help Melvin cover its shorts.
Tesla founder Elon Musk even jumped on board the GameStop train. On Tuesday night, he tweeted out "Gamestonk!!" with a link to Reddit group WallStreetBets — a community of bullish retail investors who have driven much of the surge.
GameStop's steep climb has been viewed as a stand against institutional investors.
Those institutional investors meanwhile are warning of similarities between GameStop's surge and speculative trading mania like the Dot Com bubble of the late 1990s.
The "play by our rules" rhetoric is inspiring retail investors to double down. WallStreetBets posters claim to be shooting for at least a $1,000 per share price for GameStop.
"What it proves is this retail [investor] phenomenon is here to stay," billionaire investor and Golden State Warriors minority owner Chamath Palihapitiya told CNBC. "There are 2.7 million people inside WallStreetBets. I think they are as important as any hedge or collection of hedge funds."
Individual investors are also rallying behind a variety of other shorted stocks:
AMC was up 302.02% on Wednesday
Bed Bath & Beyond was up 42.39%
BlackBerry was up 32.66%
Express was up 214.14%
Time will tell if GameStop's dramatic moonshot is a one-time fluke or if retail investors are fundamentally changing the efficiency of markets. GameStop's market valuation now sits at over $10 billion; the stock's short-sellers have reportedly lost $5 billion this year.
USA In Olympic Driver's Seat?
Tokyo Olympics organizers may need the U.S. to help push the games to the finish line.
Japanese officials would like President Joe Biden to publicly support efforts to carry on with the events despite the COVID-19 pandemic.
"Mr. Biden is dealing with a tough situation with the coronavirus," Haruyuki Takahashi, a Tokyo Organising Committee member, told The Wall Street Journal. "But if he makes a positive statement about the Olympics going ahead, we'd gain strong momentum."
The U.S. has historically brought the largest and most successful group of athletes to the Olympics, and generates the most television money.
In 2011, NBC agreed to a $4.38 billion contract with the International Olympic Committee to broadcast the Olympics through the 2020 games — the most expensive television rights deal in Olympic history at the time.
In 2014, the broadcaster agreed to a $7.75 billion contract extension that runs through 2032.
As a political ally of Japan, a U.S. show of support could also help to quell concerns among the Japanese public, which is increasingly wary of holding the event.
Last week, a report from a British outlet stated that the Japanese government had "privately concluded that the Tokyo Olympics would have to be canceled" because of COVID-19 — and that officials were refocusing on securing the 2032 Olympics.
Various stakeholders have since vehemently denied that report.
"It's up to the U.S. I hate to say it, but [president] Thomas Bach and the IOC are not the ones who are able to make the decision about the Games. They don't have that level of leadership," Takahashi added, though the IOC rebuked his statement.
SPONSORED
The Big Game's Big Show

The Pepsi Super Bowl Halftime Show is one of the biggest moments of the year.
This year, award-winning artist The Weeknd is set to perform an amazing show. Grab and scan your Pepsi to get closer to the action and experience Halftime like never before.
Visit pepsihalftime.com to learn more.
Hacking The At-Home Fitness Trend
Another company is capitalizing on the stay-at-home fitness movement.
New York-based startup Talent Hack raised $4.7 million in seed funding for its brand-to-consumer fitness platform Spaces.
Unlike digital fitness giants like Peloton, Talent Hack doesn't curate a front-end selection of classes for users. Instead, it provides software for fitness instructors and studios to deploy their services directly to customers.
Global Founders Capital led the funding round. Rick Stollmeyer – founder of wellness services software company MindBody — and a group of influencers that included Hannah Bronfman also participated.
Spaces launched in January 2019 and 50,000 fitness professionals have since signed up, according to TechCrunch. "Top earners" have made $250,000 using the platform, the company says.
"We are the first fitness and technology company that is a true partner for the individual wellness instructor," CEO and co-founder Alexandra Bonetti said in a release.
Talent Hack plans to use the funding to boost marketing, consumer experience and recruiting efforts.
The global online fitness market size was estimated at $6.04 billion in 2019 and is projected to reach $59.32 billion by 2027, according to a report from Allied Market Research.
Sports and Talent Agencies Keep Linking Up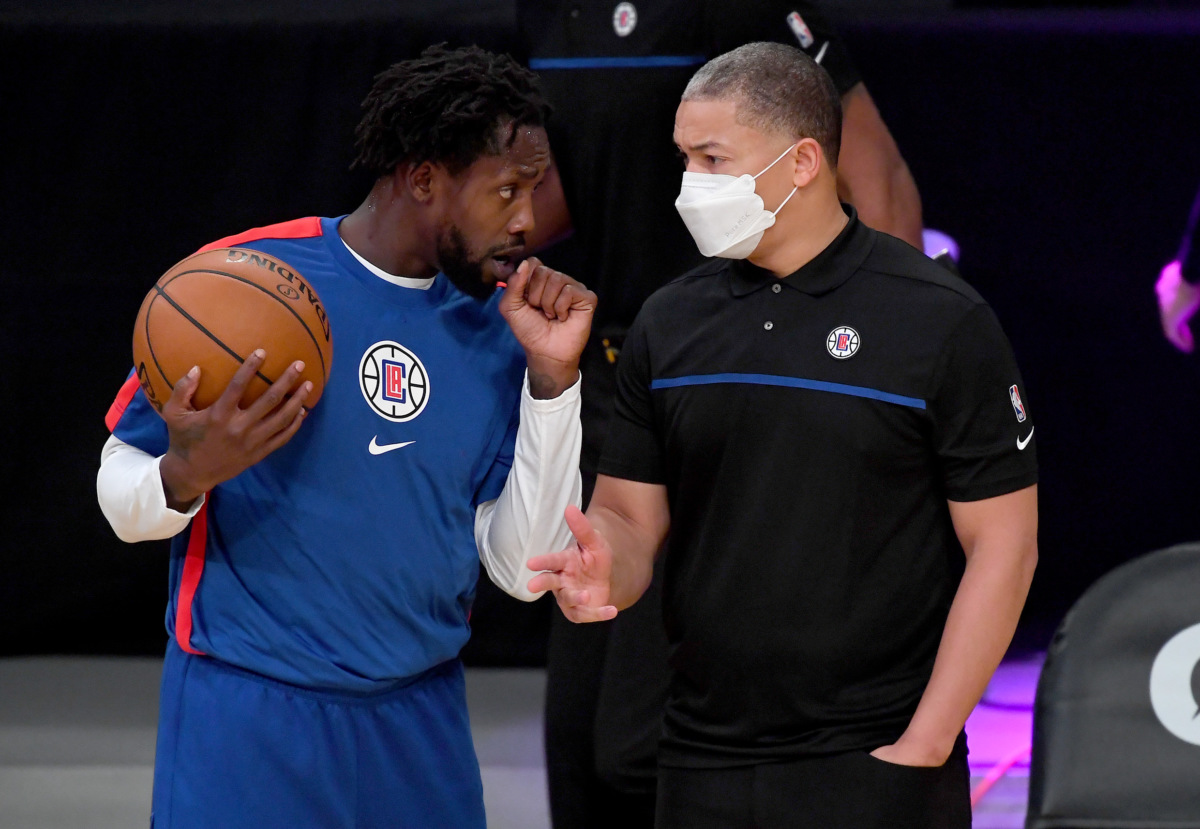 The sports and entertainment industries continue to mesh.
In the latest development, talent agency Buchwald is partnering with sports agency CSE to form Buchwald Sports.
The joint business venture gets Buchwald better access to athletes for initiatives across film, TV, branding and podcasting. CSE clients include World Cup champion Hope Solo and Los Angeles Clippers coach Tyronn Lue.
Over the last few months, multiple agencies have deepened their ties with sports:
January 2021: Milk & Honey launched a sports division, adding 15 NFL players to its roster
December 2020: Endeavor took a stake in BDA Sports Management
November 2020: TaP Music launched TaP Sports
October 2020: ICM Partners acquired sports agency Stellar Group
Jay-Z's Roc Nation formally branched out to sports in 2013, and UTA's 2019 acquisition of a stake in Klutch Sports also showed the potential of an alliance between sports and entertainment agencies.
Buchwald and CSE are optimistic about joining the movement.
"In a time where there is an insatiable desire for new documentaries, unscripted shows and podcasts, together we'll increase the efficiency to deliver top-shelf names to new ideas that will change the marketplace," said CSE president Danny Martoe.
SPONSORED
Maximum SkinSafe Performance

Guys, if you're not on the Manscaped train yet, then you need to be.
Combining third-generation innovations in design, power & hygiene, The Lawn Mower™ 3.0 trimmer with SkinSafe™ Technology is the perfect tool for an incredible grooming experience. The convenient charging dock powered by USB charges li-ion batteries to give you up to 90 minutes of use.
MLS is preparing for a potential work stoppage, according to a memo sent by league President and Deputy Commissioner Mark Abbott. MLS and the MLS Players Association have a Jan. 29 deadline to negotiate a revised collective bargaining agreement. 

The Seattle Seahawks waived offensive lineman Chad Wheeler after he was arrested on suspicion of domestic assault.

NFL tight end Jason Whitten is retiring – again. He previously played 15 seasons with the Dallas Cowboys before joining ESPN's "Monday Night Football" booth after the 2017 season, then unretired and played two more seasons. 

Pittsburgh Penguins general manager Jim Rutherford resigned, citing personal reasons. Rutherford said he did not step down for health reasons, however.
In the battle of Redditors vs. Wall Street, whose side are you on?
Wednesday's Answer
56% of respondents own sports cards.