Happy Friday!
Pro is back this week with an updated Deal Tracker and Scouting Report on the impact of the payments industry on the growth of e-commerce. We break down the exponential growth of e-commerce since 2019, the importance of frictionless payments, and the current landscape for e-commerce enablement companies. If you have any comments, please reach out to me at liam@fos.company.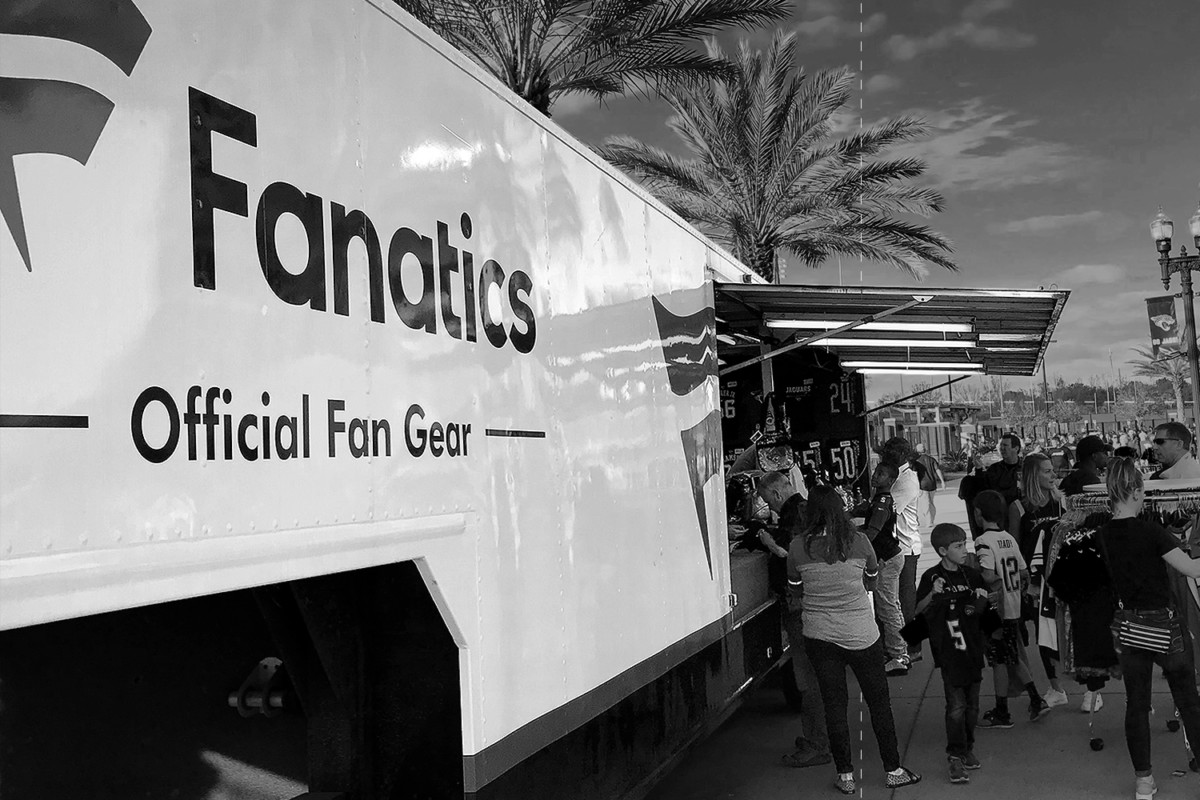 Two Titans Teaming Up
On Wednesday, e-commerce company Fanatics announced it would be raising another round of capital, with the NFL increasing its investment.
The NFL led the financing with a $320 million investment. The NFLPA, MLB, MLBPA, and NHL also increased their equity in the round, which valued the e-commerce giant at $27 billion.
Fanatics is currently the world's largest seller of licensed sports merchandise. Aside from its commerce business, Fanatics is quickly expanding into a multiplatform holding company with a handful of new verticals—including NFTs, trading cards, and sports betting. With the hype around the expanding verticals, commerce still reigns supreme.
While the recent capital raise received all the buzz, there was another deal that flew under the radar: At the end of March, Fanatics partnered with universal checkout company Bolt.
The company was founded in 2014 by Ryan Breslow and has been trying to carve out a niche in the online-payments space with what it calls a "one-click checkout service" for merchants. It has raised about $1.3 billion in venture capital, according to Crunchbase, and was valued at about $11 billion.
The partnership has implications for both companies. For Fanatics, decreasing cart abandonment, increasing total purchase volumes, and reducing friction for customers will likely lead to increased profitability. For Bolt, the partnership gives the company access to a massive customer base to add to its growing network of merchants.
The partnership could have more meaningful implications.
Payments Companies Powering E-Commerce
It turns out that payments companies are increasingly important in the commerce space.
McKinsey recently published its 2021 report on payments, highlighting the prevalence of e-commerce, particularly for small-and medium-sized businesses ("SMBs").
The likes of Amazon Marketplace, eBay, Etsy, Walmart Marketplace, and Wayfair continue to capture a significant share of the SMBs and micro-businesses shifting to e-commerce. According to the report, 50%-70% of digital commerce will be conducted on these platforms by 2025.
As e-commerce continues to grow, payments solutions and a mechanism for reducing friction with online purchases will become increasingly important for merchants, regardless of scale.
Check out the full Heat Check here.
ICYMI: Last week, we published our March update highlighting One Big Thing on the footwear industry. You can access that report and our other research at Pro HQ.
Fanatics Raises $1 Billion in Capital
This week's Pro Deal Tracker highlights:
TAPP 1

, operator of a global media company aiming to revolutionize the way people watch sports, raised $10 million of Series B venture funding in a deal co-led by Verance Capital, Accomplice VC and ADvantage SportsTech Fund.

Loaded

,

operator of a management and advisory enterprise seeking to upgrade and evolve the gaming industry, received $20 million in development capital from Core Tree Partners. 

Oura

, developer of a wellness wearable ring designed to track and improve the quality of sleep and performance, raised an undisclosed amount of venture funding at a valuation of $2.55 billion from undisclosed investors. 

Fanatics

,

operator of a multichannel sports merchandise retailer aiming to create connections for all fans, raised $1.5 billion in development capital from Blackrock, MSD Capital, Fidelity, and the NFL. The company is now valued at $27 billion. 

Axie Infinity

,

developer of a gaming platform designed to let players earn in-game resources and trade them for real money, raised $150 million in development capital from Binance, Animoca Brands, and Andreesen Horowitz.