Happy Friday!
Pro is back this week with an updated Deal Tracker and Heat Check on sustainable stadiums and the innovations in the global construction market. We break down Qatar's Stadium 974 and then look to the ~$120 billion modular construction market and how future stadiums could evolve due to new technologies. If you have any comments, please reach out to me at [email protected]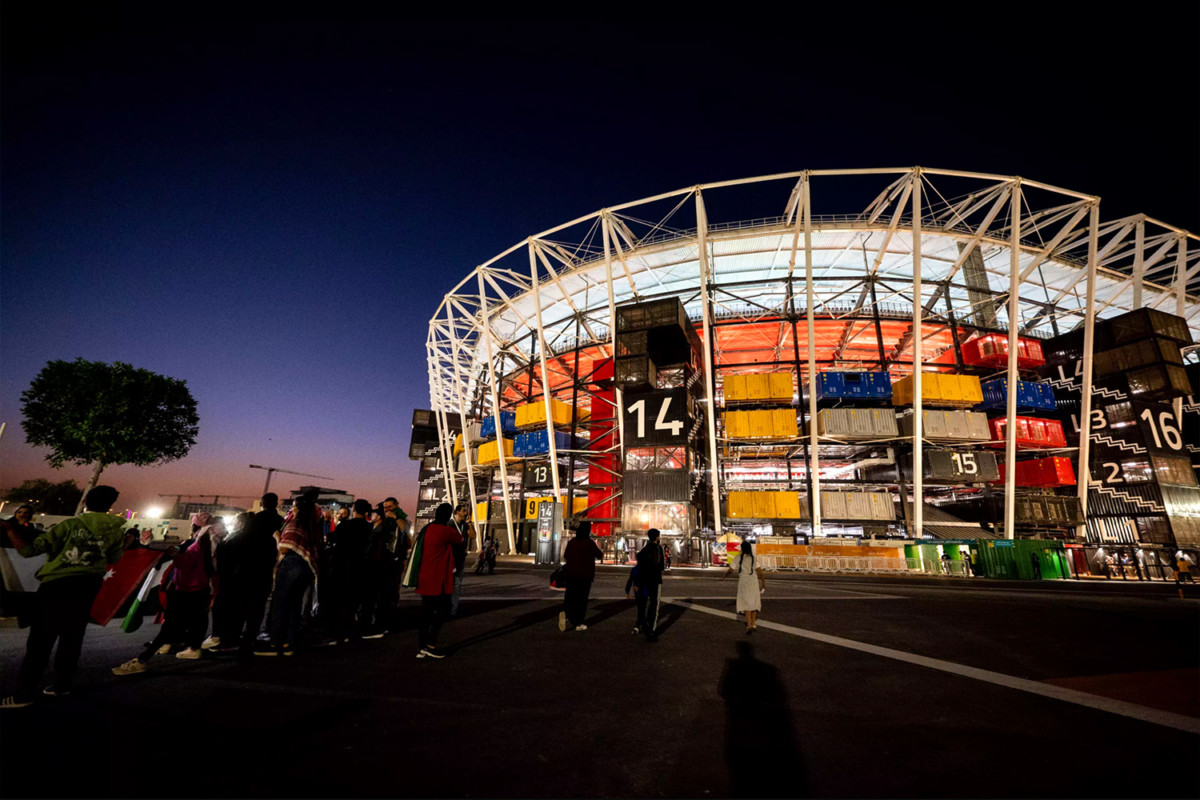 Stadium 974: The World Cup's Modular Stadium
Formerly known as the Ras Abu Aboud stadium, this is the seventh venue to be completed for the 2022 World Cup.
"974" is an intriguing name for a stadium. The name has a specific tie to its construction. The venue has actually been constructed using 974 shipping containers.
Stadium 974 can also be fully dismantled after use and is the first fully demountable stadium in the history of the World Cup. Additionally, the containers were initially used to transport building materials for the venue before becoming part of the façade.
The sustainability benefits, however, are not limited to its use of shipping containers. While many of the stadiums at the 2022 World Cup will require advanced cooling tech to ensure optimal on-field temperatures, Stadium 974 will benefit from its natural ventilation and location very close to the seafront.
As venues around the world move towards smaller and more intimate designs, this type of modular construction model could become the norm.
Modular Construction Industry
Advancements in construction technology are improving speed and lowering costs for
property developers across the board — including stadiums.
Construction as an industry has experienced stagnant productivity levels over the past two decades. In a 2019 report, McKinsey reported that the industry's annual productivity growth has only increased 1% over the past 20 years.
A combination of new technologies and improved processes in areas such as AI, modeling software, robotics, 3D printing, prefabrication, and modular construction are all helping drive the industry forward.
The report also suggests that modular construction can speed up construction timelines by as much as 50% while reducing costs by 20%.
McKinsey's analysis shows that modular construction could claim $130 billion of the U.S. and European construction markets by 2030, resulting in cost savings of $22 billion.
Want to learn more? Check out the full Heat Check here.
ICYMI: Last week, we published another Scouting Report on the creator economy. You can access that report and our other research at Pro HQ
This week's Insights Deal Tracker highlights: 
The Sandbox

, developer of a gaming platform offering a metaverse where virtual worlds and games will be created collaboratively without a central authority, is looking to raise $400 million of venture funding from both new and existing investors.

U.S. Integrity

,

provider of sports protection, game integrity, and fraud prevention services to monitor and safeguard sports betting, raised an undisclosed amount of capital from Las Vegas Sands. 

One More Game

, operator of a gaming studio creating groundbreaking online games, raised $22 million of Series A venture funding in a deal led by Lightspeed Venture Partners. 

Levels

,

developer of a wellness device designed to take control of metabolic fitness, raised $38 million of Series A venture funding from Andreessen Horowitz, AirAngels, and Mario Gabriele.  

Influur

,

developer of an app-based influencer marketplace based in Miami, Florida, raised an estimated $6.3 million through the combination of Seed, Seed-1 and Seed-2 funding from H20 Capital Innovation.