Welcome to the first edition of FOS College, a newsletter about the billion-dollar, rapidly changing college sports industry. Every week, I'll deliver original reporting, news, and features right to your inbox.
This week, I broke down the patterns in political advertising during college football games, and spoke with veteran college basketball reporter Rob Dauster about innovations he's making in college basketball coverage.
– Amanda Christovich
Biden's College Football Ads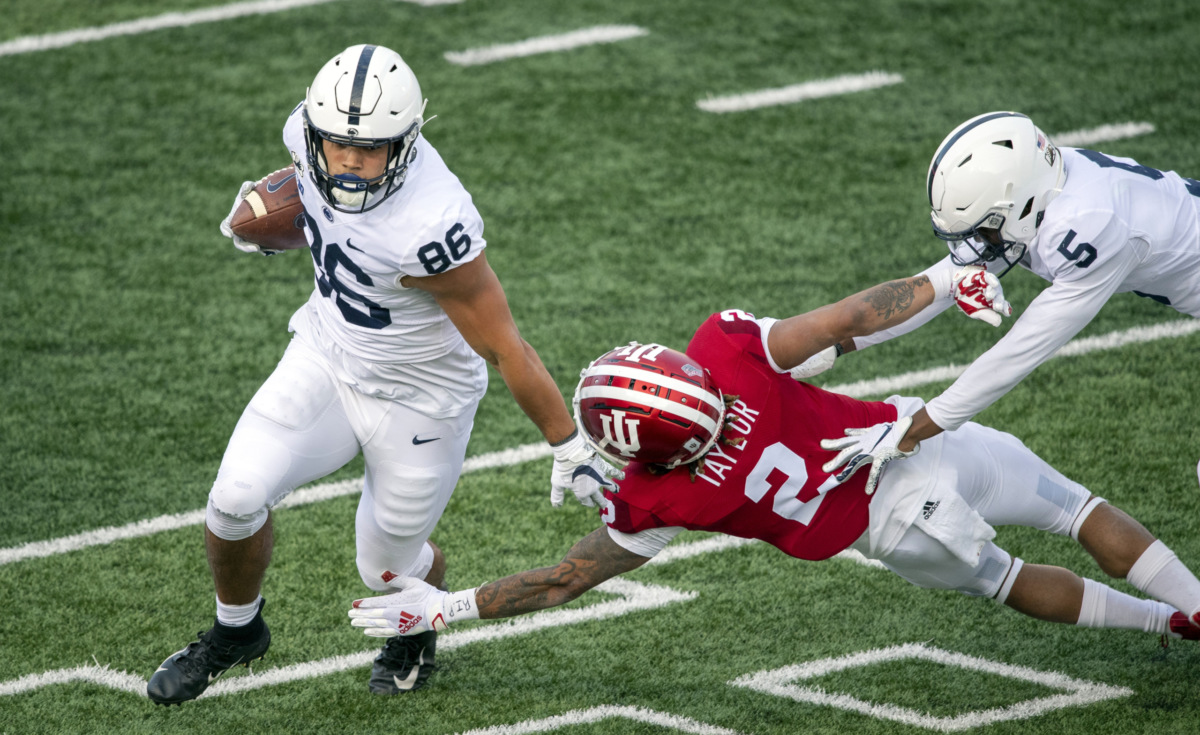 The Oct. 24 Big Ten matchup between Penn State and Indiana featured more than just the Hoosiers' one-point win in overtime — traces of the nation's biggest contest, the presidential election, also appeared during the broadcast.
But television ads from the Trump campaign have remained largely absent from college football games this season, according to data from iSpot.TV. In fact, Biden's presidential campaign has purchased more ads during college football games that have yielded much farther reach than Trump's.
Biden's campaign ads have yielded about 15 million views during national college football broadcasts since Sept. 1.
Trump's campaign ads have yielded about four million views in the same time period.
During the weeks of Oct. 17 and Oct. 24, neither have purchased any local ads, which iSpot.TV counts as those aired on ACC Network, Longhorn Network, and regional sports networks.
When measuring political ad impact, it's more useful to measure impressions than the number of ads purchased, said Ken Goldstein, the faculty director at the University of San Francisco in D.C. And while local ads are often more useful if shown in battleground states, national ads may be cheaper.
College football ads, and particularly those in the Big Ten, have proven important for political campaign advertising during the last couple election cycles, Goldstein said. Big Ten games usually draw the non-college educated white men in battleground states who candidates are looking to reach. College football games are also some of the few TV events usually watched live, where viewers can't fast forward through commercials.
"It's a desirable audience in a desirable state at a desirable time," Goldstein said.
During the week of the Big Ten and Mountain West's return, impressions have skyrocketed for both campaigns.
Trump ads received 3.6 million impressions during the week of Oct. 24, compared with just 332,747 impressions between Sept. 1 and Oct. 17.
Biden ads received about 5.5 million impressions during Big Ten return week, about a third of the total impressions his ads received for the entire period between Sept. 1 and Oct. 24.
The dynamic of Biden buying ads with more impressions than Trump during college football games doesn't necessarily mirror the concerted interest Trump has taken in college football — interest political experts agree was part of a re-election campaign strategy to appeal to voters in swing states. The trend does, however, appear to follow a national pattern in which Biden and his supporting groups are outspending Trump and his supporters in all TV ads, according to an NPR analysis.
"The same way that a wide receiver is trying to get separation for a cornerback," Goldstein said, "what campaigns are trying to do is get separation in terms of their advertising by show and by target audience."
Q & A: New CBB Podcast Network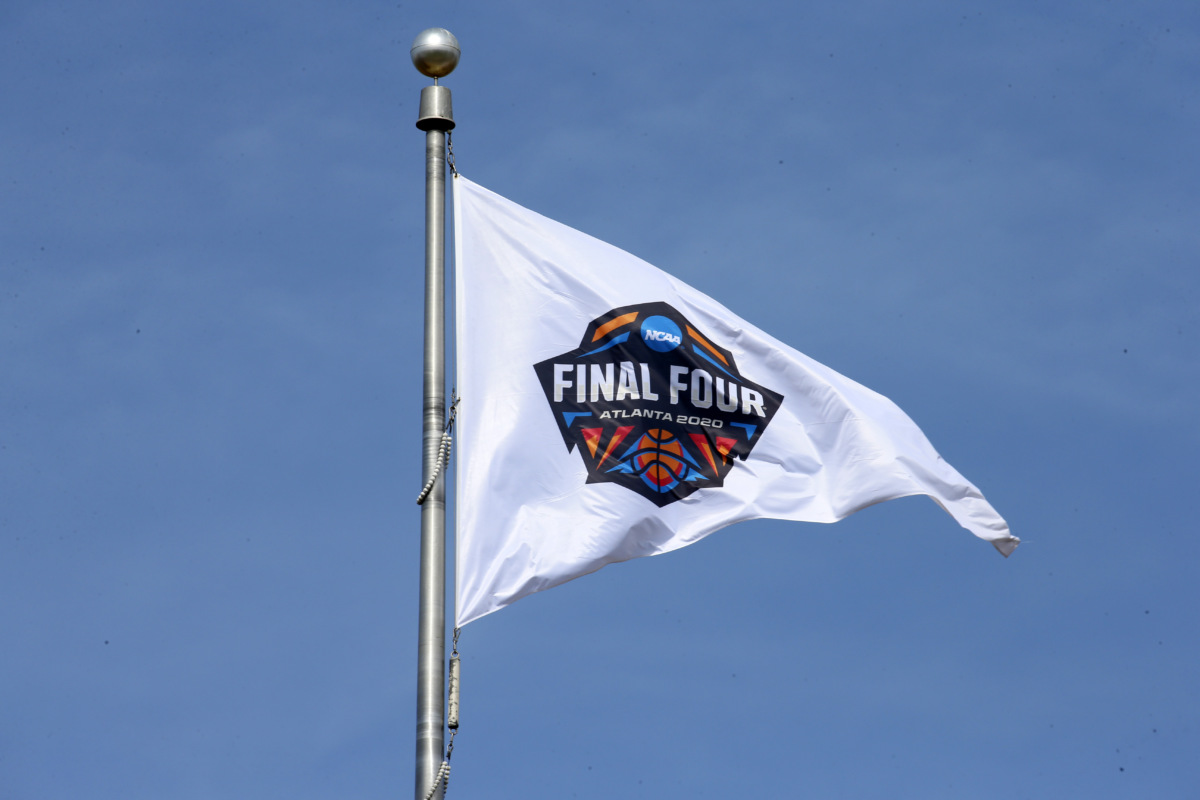 Two college basketball reporting veterans, Rob Dauster and Jeff Goodman, have launched a new men's basketball podcast network called The Field of 68.
From team-by-team analysis by former players and coaches to long-form storytelling, the network will look to fill what Dauster sees as a gap in hyper-local college basketball coverage for rabid fans. The network will include more than a dozen team-specific podcasts, as well as feature-oriented podcasts, and will include insiders like former Nebraska men's coach Tim Miles and former Villanova forward Jason Fraser.
This interview has been edited and condensed.
Front Office Sports: How did you come up with the idea for this network, and what has it been like building it from scratch?
Rob Dauster: We had a couple of different iterations of how we wanted it to look and finally set it on this idea that Jeff has a lot of great relationships in basketball, spanning all different levels, all different ages. He's been doing this for like, 20 years, 25 years. So we kind of just tapped into the relationships that he has with people and found the right names to run some of these podcasts, and, you know, here we are.
FOS: What do you think is lacking in college basketball coverage across the board that you think that your network is going to fill?
RD: So the biggest thing for me is that it feels like a lot of the college basketball coverage is specifically towards, like, NBA draft picks. Like, 'which one of these guys is going to end up being the big star of the NBA?' 'Which one of these guys are going to get the most eyeballs that they think we should be talking about?' I do think it's a little bit of the trend that we're seeing in sports media.
There's a lot of towns, and a lot of states, where college basketball is king. And it just feels like it's been overlooked.
FOS: I do believe that this is an all-male staff. I am wondering if you're concerned about any backlash with regards to an all-male staff?
RD: Definitely something that we had conversations about. When we initially started this, we were looking at doing just like beat writers. … We ran into some issues with exclusivity of contracts, and employers not wanting to give up podcasting rights, and then things along those lines. 
And I think we had, of like a 15 program, we'd get four or five women on the list of people that we were going to try to target. But once we went toward the former-player route, it just kind of, well, there's not much that we can do.
FOS: I would love if you could give some more detail about where you see the network going, in the next one year, three years, five years?
RD: So hopefully, by the end of the year, we turn it into something that's profitable making enough advertising so that everybody can make a little money off it. … Our goal for year two and year three is to just start expanding.
SPONSORED
Shop Panini's NFL Collection
The holidays are quickly approaching and Panini has the perfect gift for the NFL fan or collector in your life.
Whether you're looking for traditional trading cards or looking to pick up Panini's NFL Five trading card game, you'll find a stocking stuffer that will put a smile on their face.
I'll be sharing my thoughts on the week's news here. With so much going on, here's what else you need to know about college sports this week:
The NCAA

released

proposed NIL rules — but pending state or federal laws could overrule these changes.

More than 15 FBS football games were

postponed or canceled

due to COVID-19

Despite financial troubles, Pac-12 Networks launched a new streaming service called "Pac-12 Insider."
Tips? Feedback? Complaints? Reach out to me at amanda@frontofficesports.com or on Twitter.