Twitter launched its biggest celebrity-athlete campaign to date on Tuesday, called "Tweeting Dreams Into Existence." Twelve stars — including Patrick Mahomes, Bubba Wallace, and Diamond DeShields — appeared in eight cities and more than 39 billboards.
Peloton May Restructure After Nightmare 2021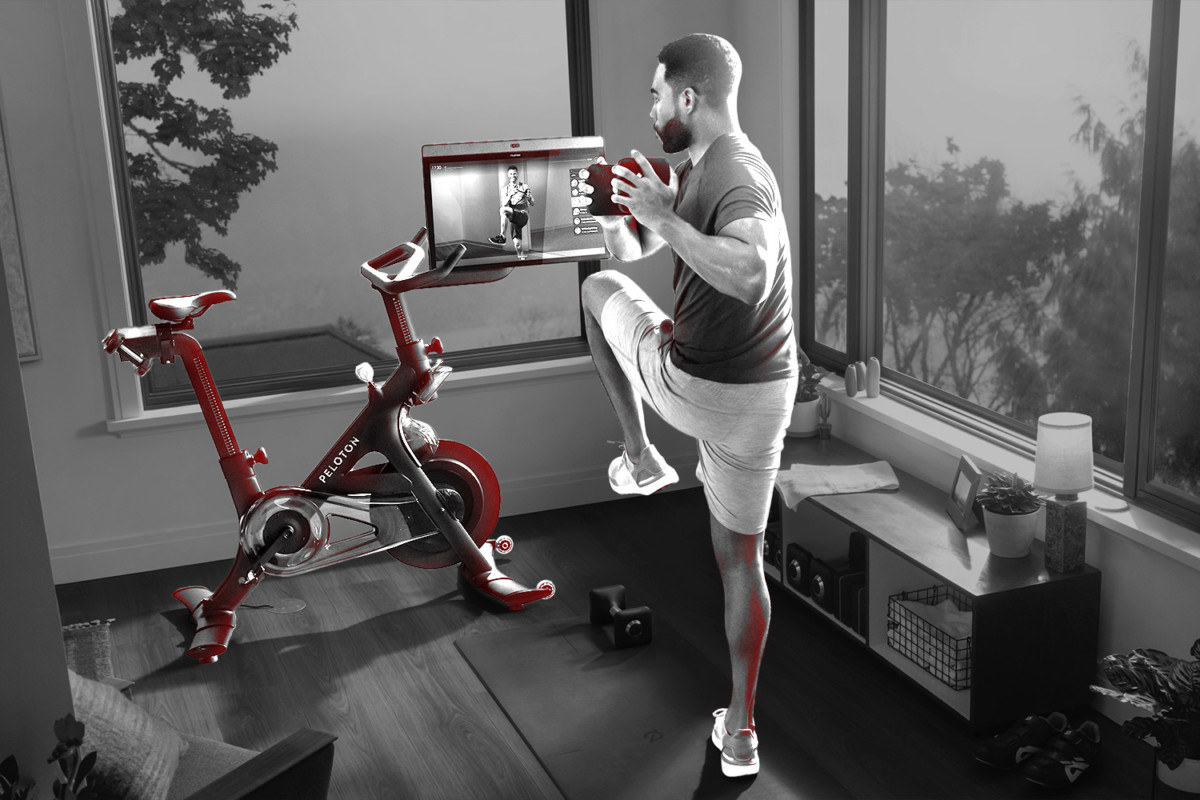 Change is coming to Peloton after a brutal 2021.
The at-home fitness giant is bringing in consulting firm McKinsey & Co. to evaluate its cost structure and potentially eliminate jobs.
Job cuts were reportedly discussed among Peloton's management team, with the apparel division especially under scrutiny due to tepid sales. Employees at the company's 123 retail locations (as of June 30) may have to take customer service calls, and 15 stores could close.
The company also announced added delivery and setup costs for its bike and treadmill products, citing inflation.
Starting Jan. 31, Peloton is adding respective $250 and $350 charges for its Bike and Tread products in the U.S. and Canada, bringing their total costs to $1,745 and $2,845.
In the U.K., Germany, and Australia, the company is simply raising prices on those models without breaking out the delivery fee.
The charges partly reverse an August 2021 price drop on the Bike from $1,895.
The company's $39-per-month subscription price will remain unchanged for now.
A Year to Forget
Peloton is seeking to reverse a slide brought on by a treadmill recall, two consecutive quarters of slipping revenue, multiple legal battles — including one with Lululemon — and a recent drop in Google searches for its products.
The company reported a net loss of $376 million in fiscal Q1 2022, compared to a $49.8 million loss in the same period a year prior.
Peloton's stock dropped 76% over the course of 2021 and is already down around 14% this year.
'Royal Match' Creator Raises $255M, Valued at $2.75B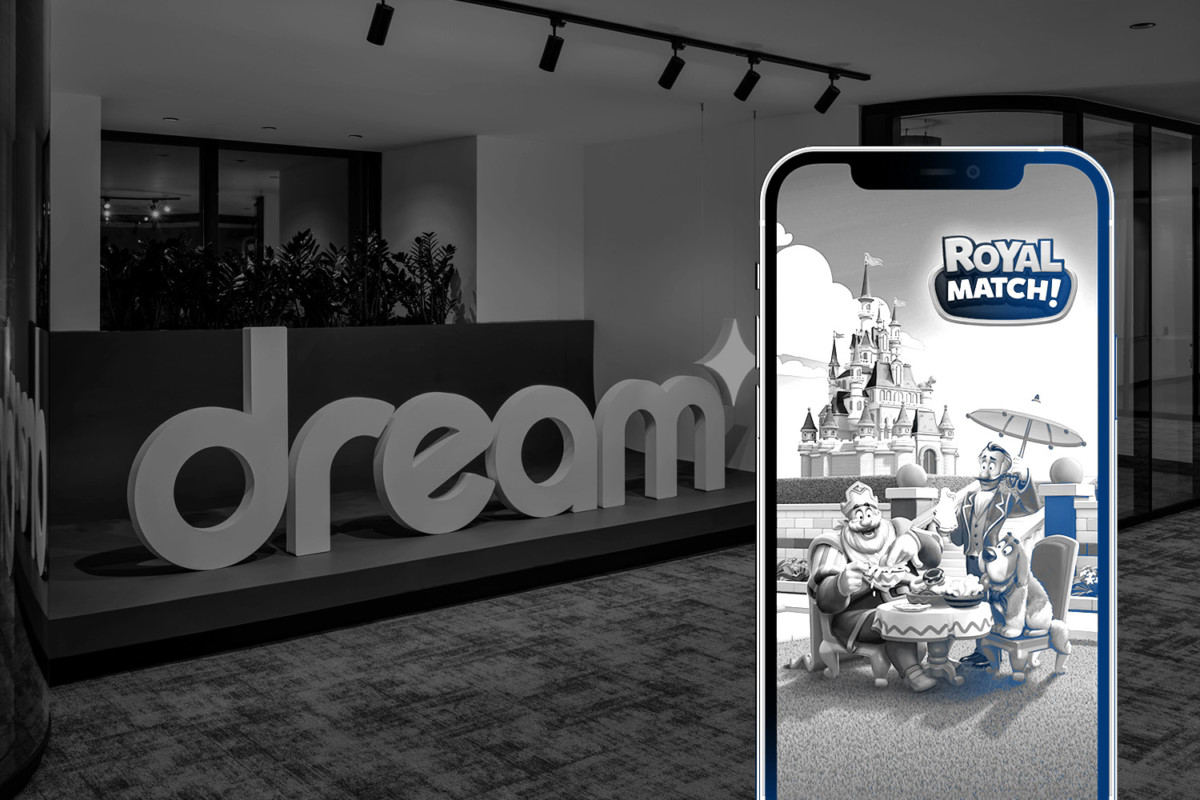 Mobile game developer Dream Games, the company behind the hit gaming title "Royal Match," has raised $255 million at a valuation of $2.75 billion.
Led by Index Ventures, the Series C round included existing investors Balderton Capital, Makers Fund, Kora, and new investor BlackRock — the world's largest asset manager with $9.46 trillion in assets under management.
Dream Games will use the fresh capital to facilitate the development of a new game and expand its workforce in Istanbul by adding 120 employees to its current workforce of 80.
Over the past year, Dream Games has added resources through a series of funding rounds.
Last March, it raised $50 million — the largest Series A by a startup in Turkey to date.
It raised $155 million during a Series B in June 2021, valuing the business at $1 billion.
Including the latest round, the mobile game studio has raised a total of $468 million.
Global Reach
Despite Turkey being the home to valuable tech startups like mobile gaming company Peak Games, which was acquired by Zynga in June 2020 for $1.8 billion, Dream Games generates 99% of its revenue from outside the country.
"In Turkey, we have thousands of talented young people," CEO Soner Aydemir told CNBC. "Mobile gaming gives them the opportunity to reach a global audience for the first time."
IN PARTNERSHIP WITH KAULIG RACING
NASCAR's First-Gen Owner in the Next-Gen Era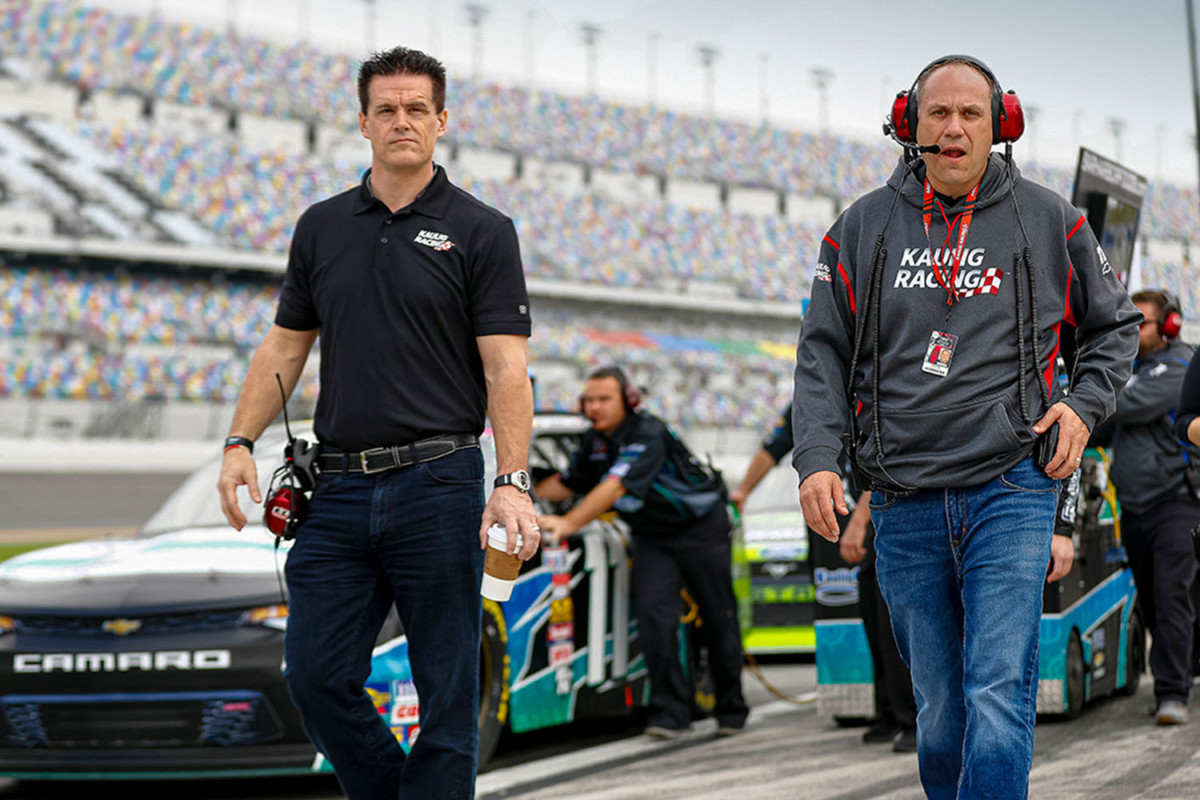 Matt Kaulig doesn't fit the mold of a typical NASCAR team owner. He isn't a former driver, he is a business owner and former sponsor who saw the value of the marketing behind NASCAR. 
His team has accumulated 15 Wins, including his first NASCAR Cup Series win at Indy in 2021.  
Kaulig established a unique "no pressure" approach upon forming the team in 2016. The team focuses on two core values – having fun and being competitive. 
Heading into the 2022 season the goal is to translate their Xfinity Series success to their first full time NASCAR Cup season.
Keep up with the Kaulig Racing team as the season kicks off in February!
The Arena Group to Acquire AMG/Parade for $16M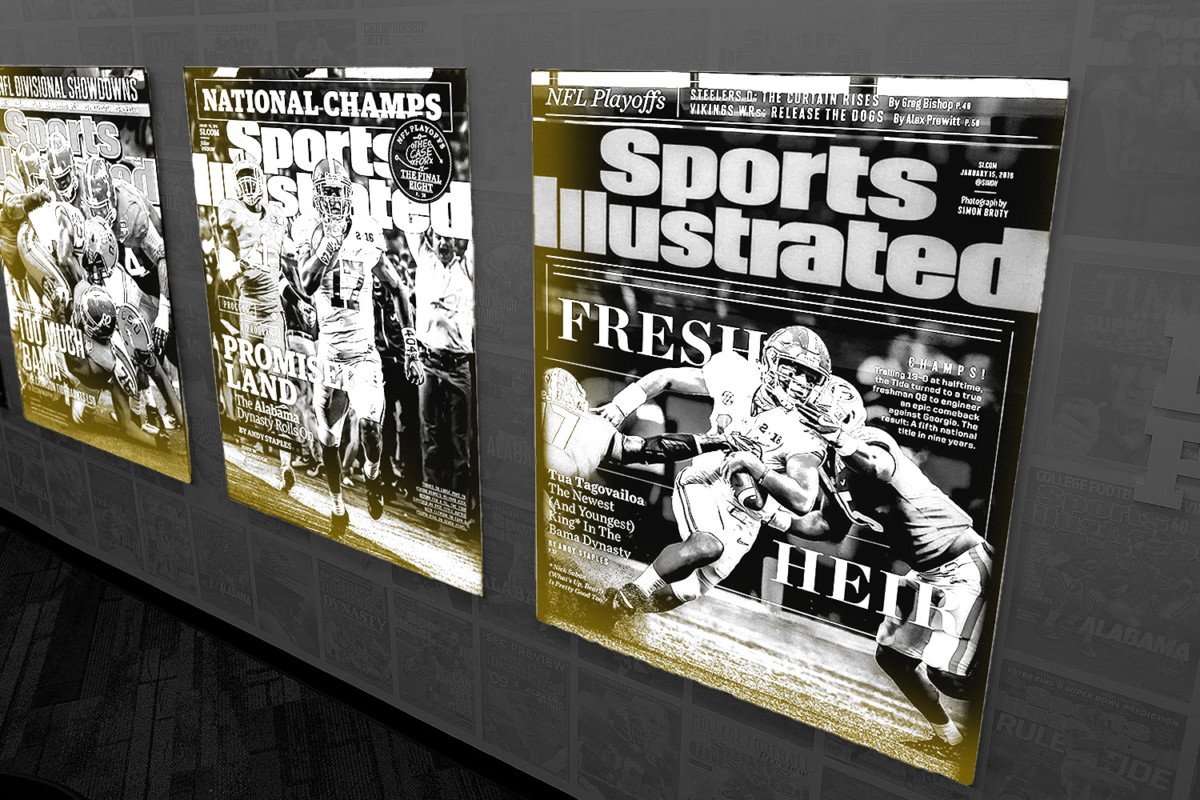 The Arena Group, which runs Sports Illustrated, plans to acquire multimedia company AMG/Parade for $16 million, the company announced Tuesday.
AMG/Parade's brands will add more sports and lifestyle coverage to The Arena Group's existing portfolio. Athlon Media Group brings sports site Athlon Sports — which was already a Sports Illustrated Media Group partner.
SI Media Group includes the magazine and also sports blogs like The Spun.
In a 2021 Q3 earnings report, The Arena Group reported $59.6 million in revenue, up 86% from the same period in 2020.
A History with SI
The Arena Group was hired in 2019 (under its previous name Maven) to run SI for the magazine's parent company, Authentic Brands Group, which was valued at $12.7 billion in November.
The AMG/Parade acquisition is the latest in The Arena Group's self-proclaimed success story.
It expects its numbers to reflect 41% growth in 2021 and annual revenue of more than $180 million.
It reported record traffic numbers for SI Media Group in November, and was ranked by Comscore in the top five of sports properties (64.4 million unique visitors).
The Arena Group's business moves have also been criticized for diluting the quality of Sports Illustrated's journalism in favor of a model based on the number of page views. SI's union has also posted testimonials suggesting internal turmoil.
Women's Hockey League Doubles Salary Cap, Scores $25M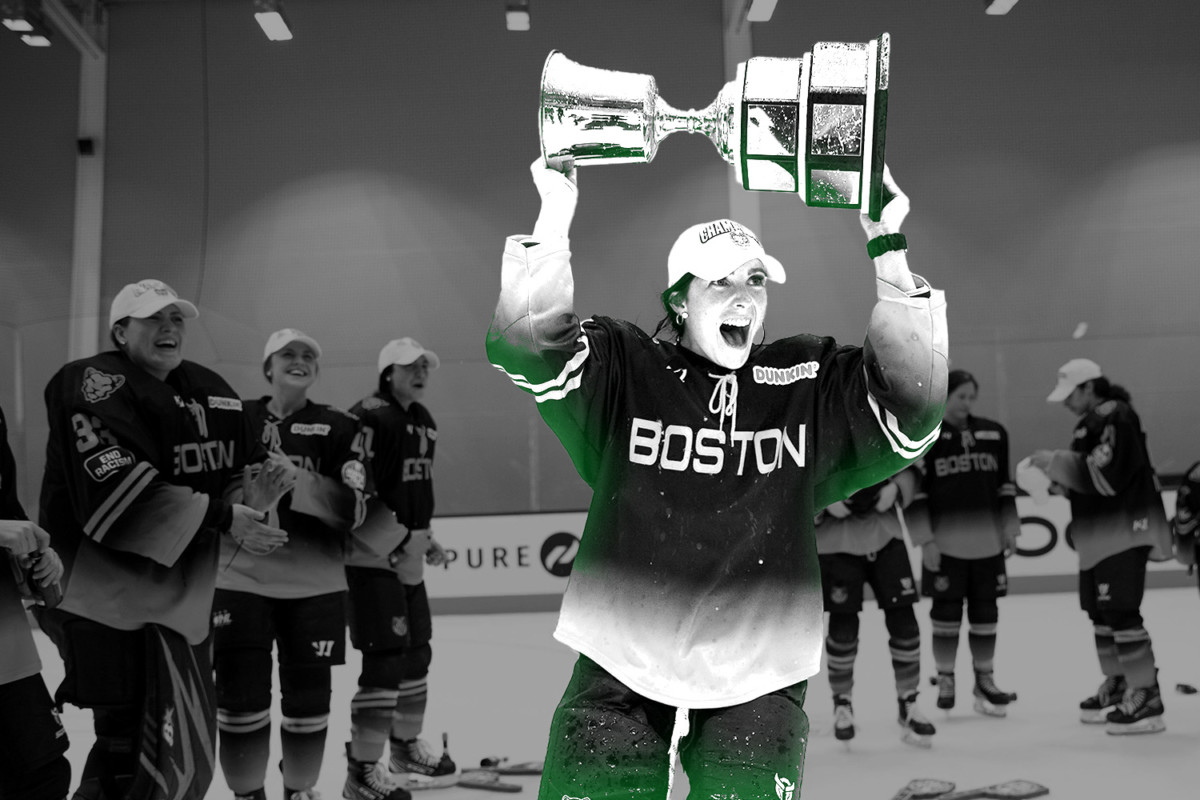 Two weeks before the 2022 Beijing Winter Olympics open, the Premier Hockey Federation announced plans to raise each team's salary cap from $300,000 to $750,000 and add two more teams next season.
The sole North American women's hockey league — previously called the National Women's Hockey League — has six teams, but the PHF is planning to add one franchise in Montreal and another in a U.S. city to be named later.
Commissioner Ty Tumminia emphasized the importance of the announcement's timing ahead of the Olympics, discussing clarity of the league's framework "so that all athletes can make an informed decision about their careers."
The announcement is part of the PHL board of governors' commitment to invest more than $25 million in the league over the next three years.
Teams with a minimum 20-player roster will have an average salary of $37,500. Salaries for teams with a maximum 25-player roster will average at $30,000.
Individual player salaries have no limit as long as the team's overall salary is under the cap.
Players will receive full health care benefits and share a 10% equity stake in their team.
Compensation Goal
The league, which started in 2015 with four teams, had already doubled its team salary cap from $150,000 roughly one year ago. On Tuesday, John Boynton, the PHF board of governors chairman, hinted that the league still isn't done increasing compensation.
SPONSORED BY SQWAD
Your Sponsors Don't Want to Just 'Be Seen'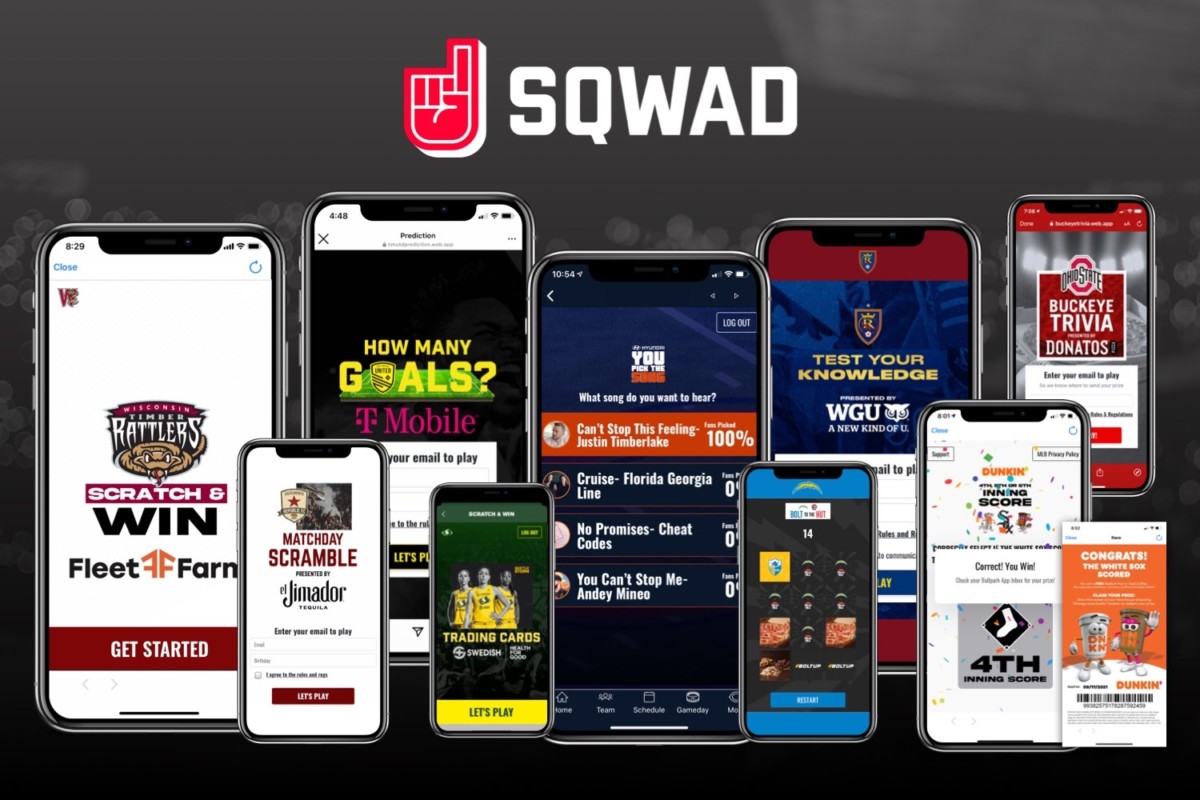 Today, we are experiencing sponsor clutter in sports. Fans will see over 3,000 sponsor ads each time they walk into an arena.
The result? Brands expect to do more than 'be seen.' They expect to connect with your fans in meaningful and measurable ways in your stadium and beyond.
Enter SQWAD. Their activations like Scratch & Win and Game Predictions allow brands to get front and center with your fans in relevant ways while driving ROI.
See how SQWAD's activations got over 1.1 Million sponsor offers into fans' hands last year across 49 team partners.