Game 3 of the NBA Finals is tomorrow. And tomorrow is Friday. Double win.
Tonal Raises $250M, Teases Upcoming IPO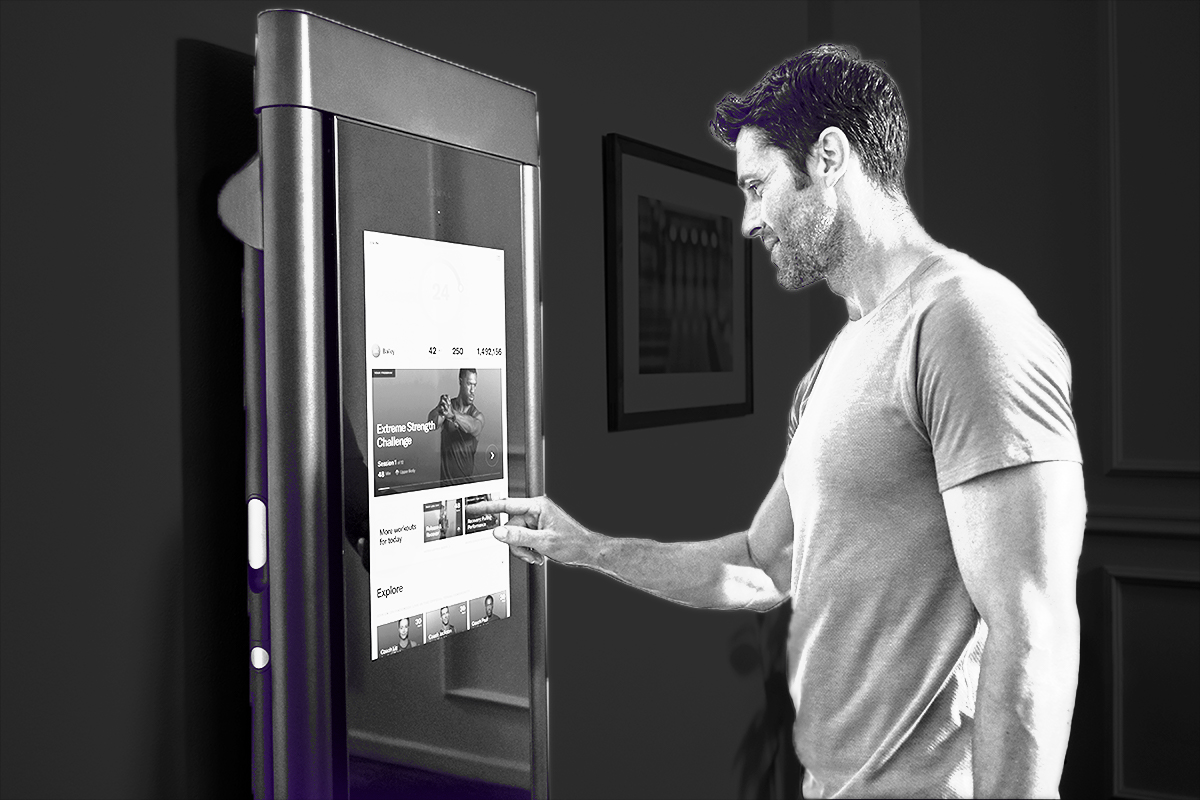 At-home fitness startup Tonal raised $250 million in a new round of funding, giving the company a $1.6 billion valuation.
The wall-mounted system, which launched in 2015, uses advanced technology to replicate equipment, exercises, and weights found at brick-and-mortar gyms. 
The funding round was led by VC firms Dragoneer, Cobalt Capital, and Sapphire Ventures and also included former NFL quarterback Drew Brees, Wimbledon champion Maria Sharapova, WNBA champion Sue Bird, and boxing legend Mike Tyson. Amazon's Alexa Fund and three-time NBA champ Steph Curry are long-time investors as well.
"We're pouring a lot more capital into marketing and brand awareness, and we're pouring a lot more capital into scaling our supply chain to get ready for the next phase," CEO and founder Aly Orady told TechCrunch.
The San Francisco-based company experienced a drastic increase in demand due to the at-home fitness boom during the pandemic. Tonal system sales increased 800% between Dec. 2019 and Dec. 2020.
Tonal is now considering when to go public. "We're going to IPO at a time when it's best for the business because being a public company can be incredibly distracting," said Orady. 
Lululemon, which acquired Tonal competitor Mirror for $500 million last summer, said that its connected fitness setup brought in $170 million in 2020. The company expects Mirror revenue to reach up to $275 million in 2021.
"Guests were seeking more convenient at-home options before COVID-19, and they will continue to seek these options post the pandemic," said Lululemon CEO Calvin McDonald.
Top Shot Without Michael Jordan? That Could Change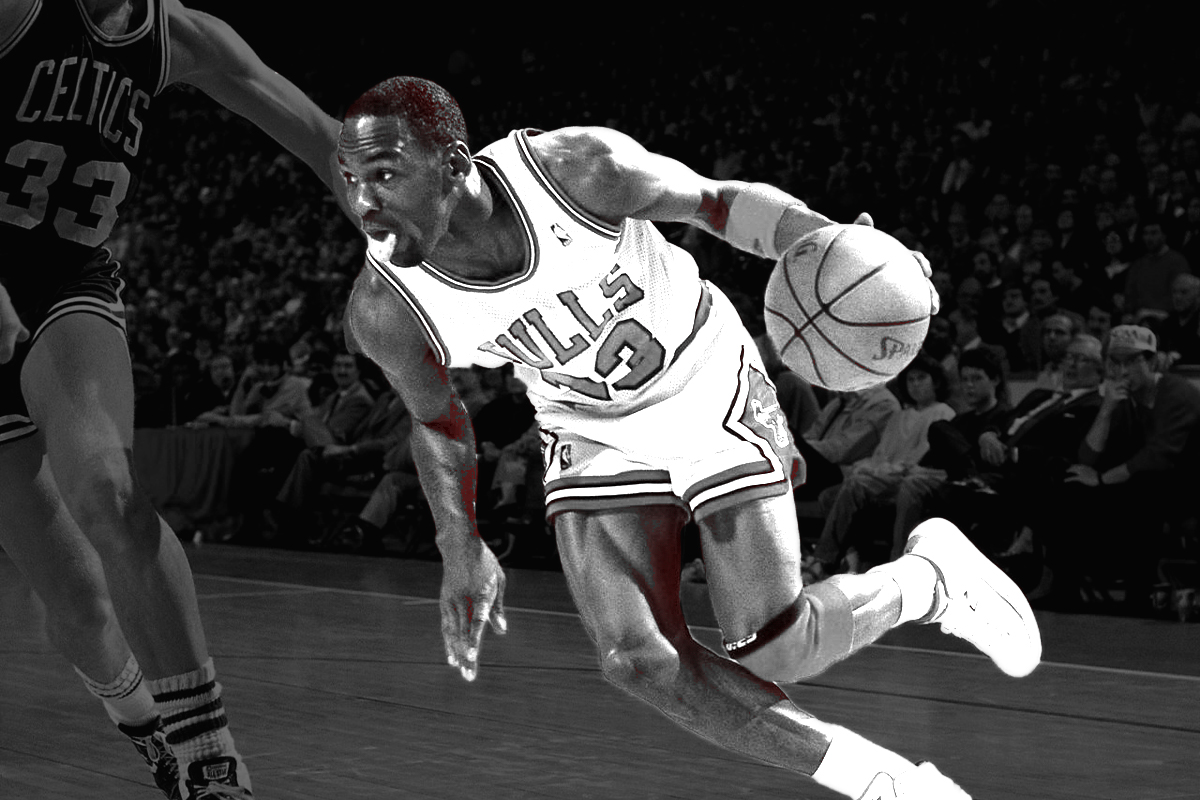 NBA Top Shot has generated about $500 million in sales, with just a fraction of that total coming from NFTs created for retired players. There's no "Moment," for example, that features Michael Jordan, Shaquille O'Neal, or Kobe Bryant.
That could soon change.
"We have had retired players reach out to us wanting to see themselves memorialized as Top Shots," said Mikhael Naayem, Dapper Labs co-founder and chief business officer, during a recent Legends Investment Network panel discussion. "We are lucky that we have a product that really resonates with the market and that players want to be part of."
So far, the "Run it Back Series" is the only one to include former players with Moments from the 2013-14 season.
Using retired players is a trickier process since they aren't covered by the group licensing agreement like current players. The National Basketball Retired Players Association handles licensing for former NBA players, including deals with Top Shot.
A person with knowledge of the so-called "carve-out" process told Front Office Sports that Jordan is among several players who have set limits with the NBRPA when it comes to their likeness usage.
"We're really committed to bringing in the right individual partners as we need to, and we're absolutely willing to put in the legwork to make that happen," Caty Tedman, head of partnerships at Dapper Labs, told FOS. "A Top Shot that doesn't have Michael Jordan in it would be somewhat incomplete."
SPONSORED BY American Express
American Express Card Members Score
During the 2019 NBA Playoffs and Finals, when any player records a triple-double (accumulating a double-digit number total in three of five categories – points, rebounds, assists, steals or blocked shots – in a game), American Express® Card Members can score 32% off eligible items at NBAStore.com for 24 hours the day after the game. NBAStore.com is operated by Fanatics, the League's official e-commerce partner.
Here's how the limited-time offer works:
Once a player registers a triple-double during a Playoff or Finals game, it activates the Amex offer, which goes live at 9:00 a.m. ET the following morning.
The offer lasts for 24 hours and is applicable for all eligible items on NBAStore.com (in partnership with Fanatics, the global leader for licensed sports merchandise).
American Express is also the proud partner of FOS' coverage of the 2021 NBA Finals!
FOS x American Express NBA Finals: ESPN Doubles Down on Stephen A. Smith
Get ready for a major primetime dose of Stephen A. Smith during the NBA Finals.
ESPN is doubling down on the daytime star of First Take by planning up to eight potential primetime specials starring Smith during the 2019 Finals between the Golden State Warriors and Toronto Raptors.
The 51-year old Smith will host a SportsCenter preview special tonight  featuring Magic Johnson, Doc Rivers and Pardon the Interruption co-host Michael Wilbon.
Then, ESPN will ask Smith to host solo editions of SportsCenter from the site of the Finals before every weeknight game.
"I'm always hyped by hosting my specials for the NBA Finals. This year that's up to eight prime-time spots with 'SportsCenter' and 'First Take' to analyze, report and react every step of the way," Smith said in a statement.
"With many close to game time, I can get into stories from a different perspective as everything changes up to the final minutes this time of year. Add to that, daytime 'First Take' and ESPN Radio shows and I'll say this much: I can't wait. This is the Finals, baby. Let's get this party started."
Smith previously hosted three primetime SportsCenter specials during last year's NBA Finals.
What Could Have Been for Allen Iverson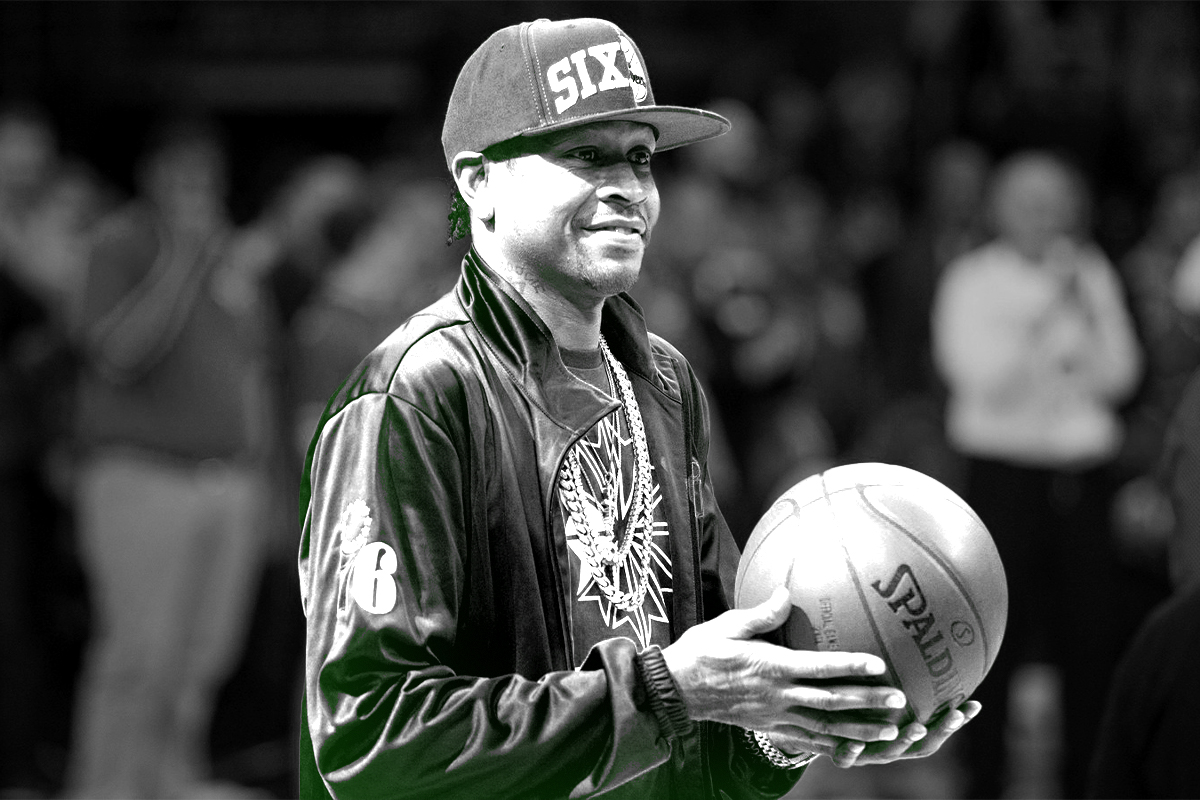 Rich Paul, CEO and founder of Klutch Sports Group, the agency behind the careers of NBA superstars like LeBron James and Anthony Davis, shared his thoughts on what could have been with Allen Iverson.
"Allen Iverson's impact post-Michael Jordan was second-to-none. Give me Allen Iverson leaving Georgetown, coming into the league, and today Allen Iverson will have a billion-dollar brand," Paul told "The Colin Cowherd Podcast."
After being drafted by the Philadelphia 76ers in 1996, Iverson signed a 10-year, $50 million deal with Reebok. The Hall of Famer's immediate success on the court translated into strong business for Reebok.
Iverson's first signature sneaker, released his rookie year, would spin off 18 different models from 1996 until 2014. His series of shoes is the third-longest-running basketball line in history behind Air Jordan and LeBron's Nike line.
"The business to be built with Allen Iverson would've been still sustainable today. I think he would've been neck-and-neck with the 'Black Cat' [Jordan]," Paul said.
Jordan has built his Air Jordan brand into one of the most recognizable brands in the world, regardless of industry, and is now worth $1.6 billion, per Forbes.
But Iverson is still reaping the benefits of his brand, despite not having the same commercial success as Jordan. The former NBA MVP now has a lifetime endorsement contract with Reebok that includes a preventative clause that pays him $800,000 annually and provides access to a $32 million trust fund in 2030.
Formula One's

opening

race, the Bahrain Grand Prix, was the most-viewed race ever on Sky Sports. The British TV broadcaster confirmed a peak audience of 2.23 million viewers. Seven-time Formula One champion Lewis Hamilton finished in first place.

Buzzer, a mobile sports content platform,

signed

live content agreements with the PGA Tour and NHL. The direct-to-consumer platform offers short-form live sports content through subscriptions and micropayments.

CD Projekt will be

changing

its marketing strategy following delays and technical issues with "Cyberpunk 2077." The Polish video game developer and publisher will be executing "much shorter" marketing campaigns that are closer to a game's launch in order to manage expectations.

You don't see one-franchise type of loyalty much anymore, except for Damian Lillard — who said the trait is holding him back. "My loyalty is my biggest flaw. I'm too solid for this weird *** era," the six-time NBA All-Star wrote on Instagram. Get more stories like this in The 

Association

, a free, 

daily

 NBA newsletter. Click here to subscribe.