If an NBA team would like to have LeBron James on its roster, there's an easy solution: draft Bronny James. LeBron said that his last year will be played with his son. "Wherever Bronny is at, that's where I'll be." Bronny, a 6-foot-3 guard, will be eligible for the draft in 2024.
Titans Pivot From Stadium Upgrades To Considering New Complex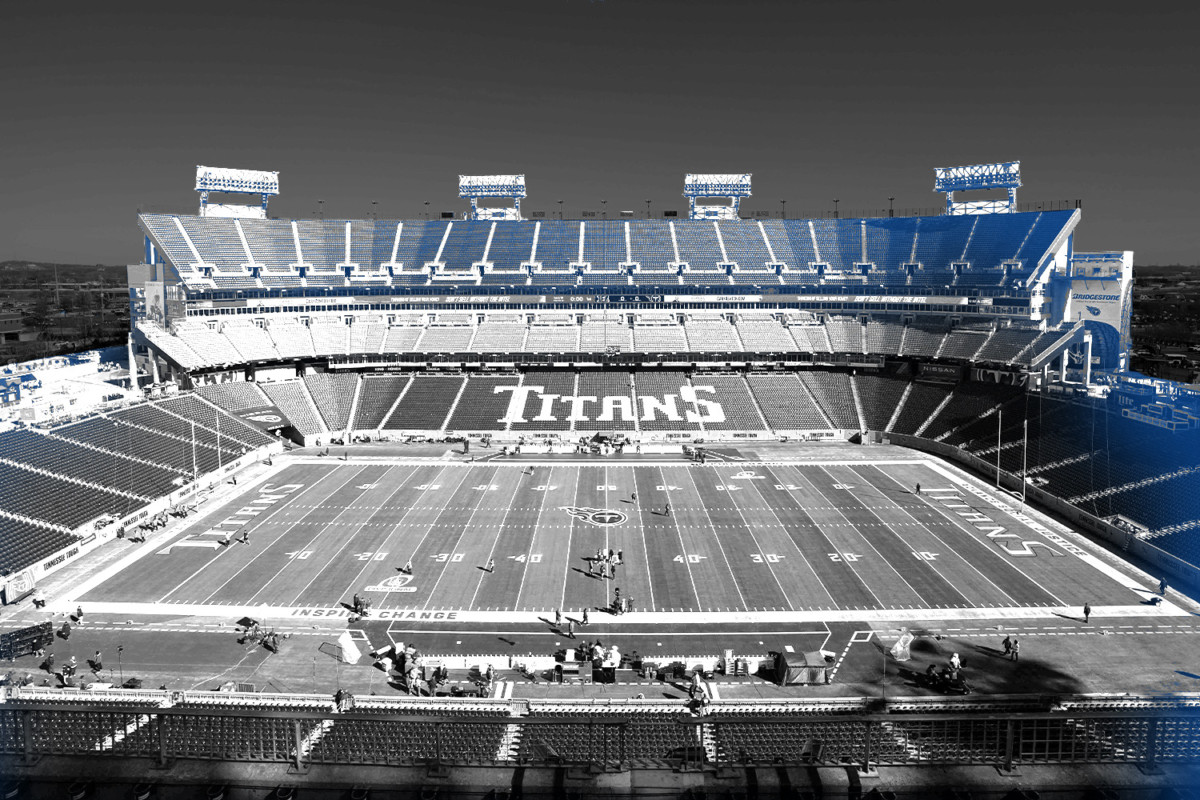 The NFL's Tennessee Titans are reportedly exploring the possibility of a new stadium after reports in January revealed the team was considering upgrades at Nissan Stadium — its home field since 1999 — that could cost up to $600 million and include a new entertainment district.
The possibility of a new stadium is the result of rising costs associated with the upgrades.
Nissan Stadium was scheduled to undergo several maintenance projects in recent years, but a budget deficit and the global pandemic put plans on hold. Now, the Titans are exploring a new stadium, resetting previous negotiations that the team had held to upgrade its current home.
The Titans would pay nearly double the estimated cost of its upgrade plans to build a new stadium, but it's a long-term financial decision.
The team's current lease requires the city of Nashville to pay for maintenance.
Titans are owed at least $25 million in repairs that have already been completed.
The Titans' willingness to build a new stadium opens the door for the city of Nashville to host major sporting events, including a future Super Bowl.
Off-Field Competition
Other NFL teams are exploring new stadiums, including the Buffalo Bills, Chicago Bears, and Washington Commanders.
The Bears are expected to close a purchase agreement for the Arlington International Racecourse by early 2023 as a site for a new home. Benefits of the site include an option for an enclosed stadium, increased capacity, and a potential sports betting lounge.
Nvidia Reports Record $3.42B In Gaming Revenue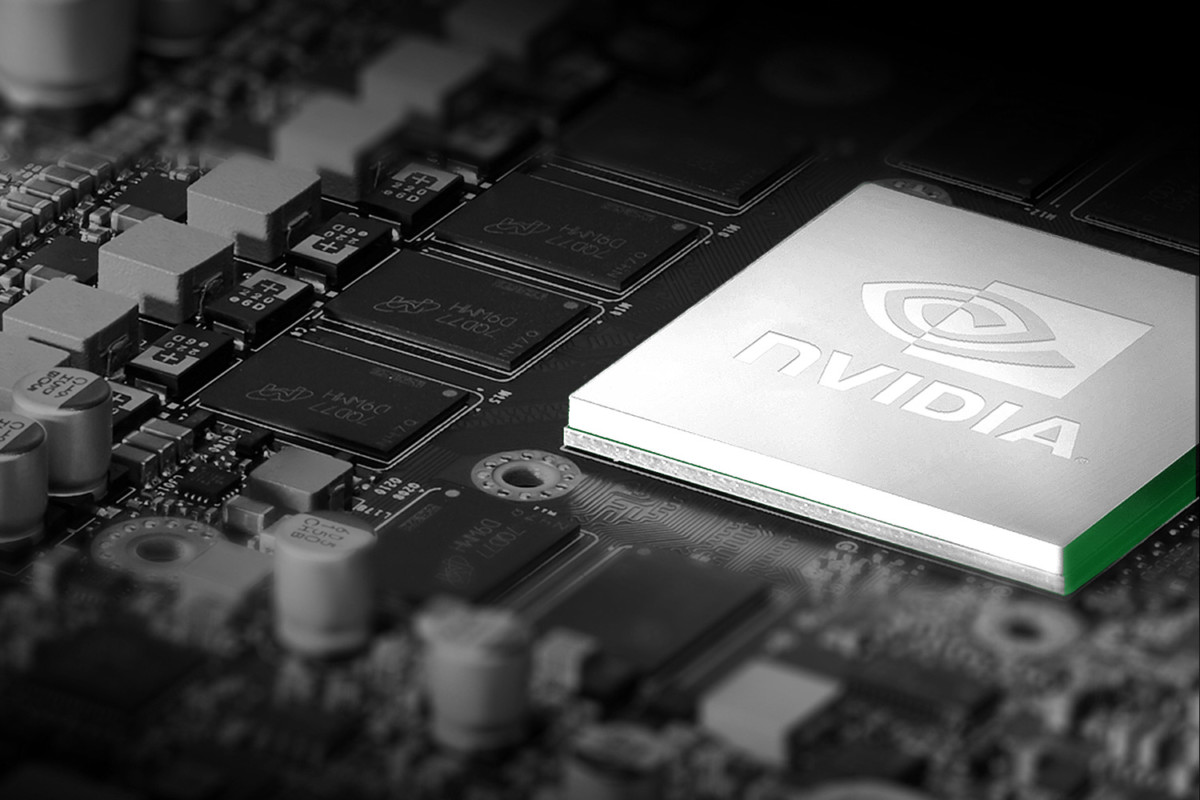 Chip manufacturer Nvidia's fourth-quarter revenue jumped 53% year-over-year to $7.65 billion, totaling $26.91 billion for the year.
The company's gaming division reported record revenue for the quarter, a 37% year-over-year increase to $3.42 billion. Its fiscal gaming revenue ballooned 61% to $12.46 billion.
During the quarter, Nvidia made a number of investments in its gaming sector.
The company launched desktop and laptop GPUs.
It announced more than 160 gaming and Studio GeForce-based laptop designs. GeForce NOW is Nvidia's cloud-based game streaming service.
Nvidia unveiled more than 30 new RTX games and titles shipped in the quarter, including "COD: Vanguard" and "God of War," and added more than 65 games to its GeForce NOW library.
The chipmaker also announced collaborations with Samsung and AT&T, offering GeForce Now to the technology companies' customers.
Nvidia's data center and professional visualization divisions reached record revenue at $3.26 billion and $643 million — up 71% and 109% from the same period last year.
Failed Arm Acquisition
In 2020, Nvidia agreed to buy Softbank's chip technology company Arm, which creates chips for the Nintendo Switch and other gaming devices, at a $40 billion valuation. Softbank called off the plans earlier this month following regulatory scrutiny in multiple countries — the Federal Trade Commission sued to block the deal.
Softbank purchased Arm in 2016 for $32 billion.
SPONSORED BY TUBI
Streaming Sports and Entertainment Audiences in 2022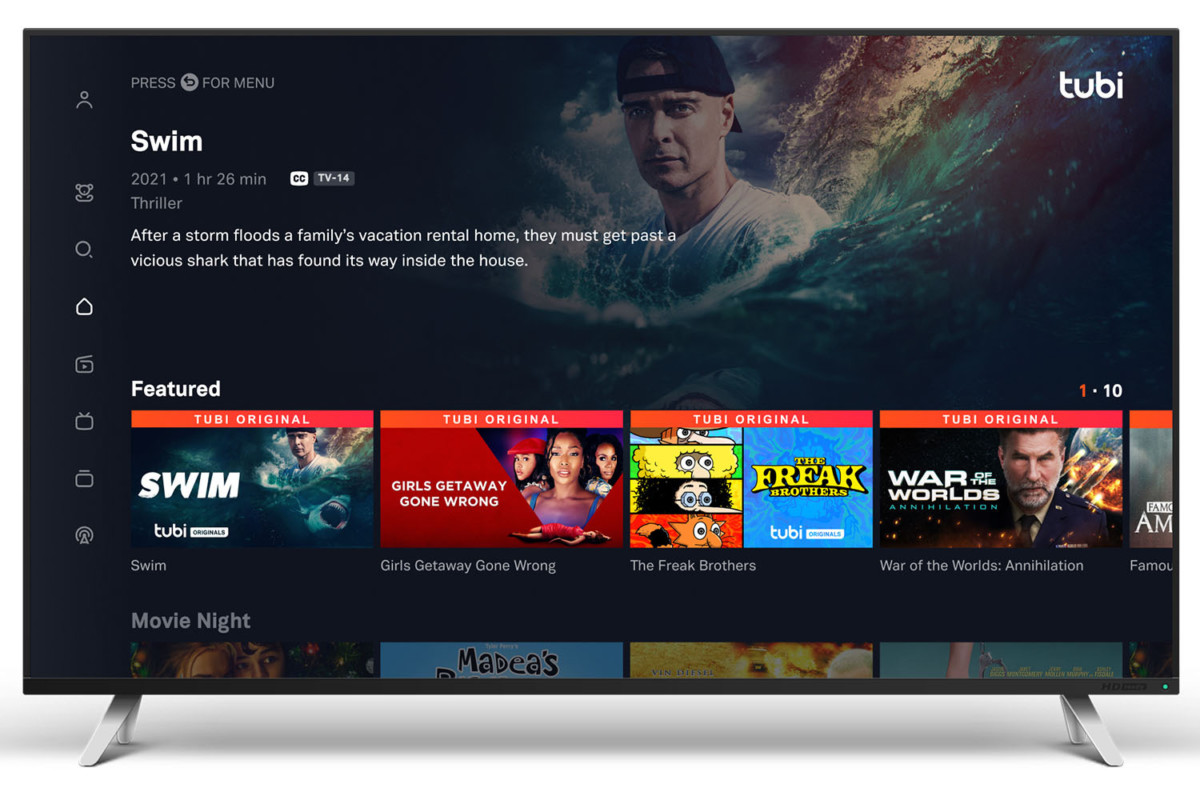 Ad-Supported Video On-Demand (AVOD) has maintained a sustained level of growth leading into 2022 amongst audiences streaming sports, news and entertainment. Amid an array of consumer choices and behaviors, it's paramount for brands to understand the latest trends. Tubi's annual report, THE STREAM: 2022 ACTIONABLE AUDIENCE INSIGHTS FOR BRANDS, details the audience preferences and investment strategies that matter most for marketers. 
While subscription video-on demand viewers grew 8% in 2021, growth on AVOD doubled

The majority of streaming audiences don't subscribe to cable: 71% of Tubi streamers are cable-free

AVOD is no longer only appealing to cost conscious consumers – Tubi streamers who earn $150K+ increased by 83% last year 
For these insights and more, download Tubi's latest report.
Peloton's Ride Gets Bumpier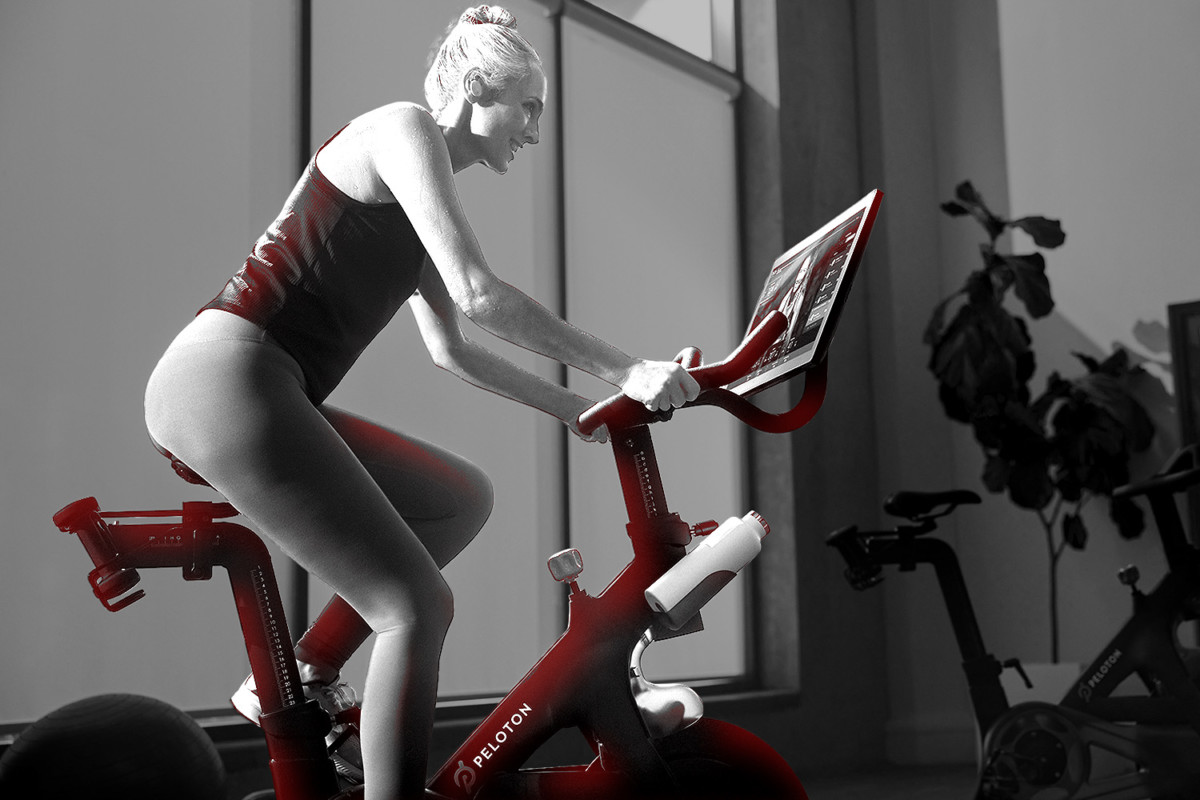 Over the past year, Peloton has been shrouded in controversy, and the at-home fitness company is facing another challenge on the road to recovery after warehouse workers revealed the company knowingly sent tarnished bikes to customers, according to the Financial Times.
To keep up with high demand during the pandemic, Peloton reportedly sold bikes with rust issues from a supplier in Taiwan. The company justified the move by claiming "the internal rusting had no impact on the bike's performance," per a spokesperson.
This latest incident adds to a growing list of issues for Peloton.
It reported a net loss of $372 million in fiscal Q1 2022, up from a $49.8 million loss in the same period a year prior.
Last month, the company delayed the opening of a $400 million Ohio factory due to limited demand.
It reportedly lowered its projected apparel revenue for fiscal 2022 from $200 million to $150 million.
Earlier this month, co-founder John Foley resigned as CEO after investor Blackwells Capital called for change.
Peloton's leadership isn't the only portion of its workforce being nixed. Earlier this month, the company also announced plans to cut 2,800 jobs — roughly 20% of its workforce.
It's Not All Bad News
Earlier this week, Peloton launched "Lanebreak," an in-app video game for owners of the Peloton Bike and Bike+. Included with a subscription, the game offers an array of music and will help Peloton realize its vision of being more than a bike and treadmill company.
Turkish Soccer Club Broadcast Revenue Ravaged by Piracy
Piracy might cause yet another major financial shortfall for Turkish soccer clubs.
Broadcasters bid an estimated $100 million less in media rights bids than clubs originally projected, according to Bloomberg. Broadcasters reportedly harbor major concerns about how piracy is "haunting" Turkish soccer.
While clubs expected $250 million for broadcasting rights, broadcasters reportedly only offered up to $150 million.
The rights would include those to the Super Lig, which BeIN Media currently holds for the 2021-22 season.
Broadcasting losses have already been reflected in this year's revenue. BeIN Media will probably pay only about $200 million worth of annual broadcasting rights that would have been worth $500 million, per Bloomberg, though some of that loss was attributed to "extreme fluctuations in the Turkish currency."
The news is particularly ominous for those Turkish clubs already facing major financial woes, like Fenerbahce and Galatasaray.
Troubling Pattern
Turkey's piracy problem isn't new — its issues traverse business sectors and have been cited by both Chinese and American reports.
For every soccer fan watching on a legal broadcast, two were watching pirated versions of matches, according to a 2021 study by BeIN Media.
As a result, Turkey loses about $36.7 million every year worth of revenue due to pirated videos, according to a 2020 report by the Daily Sabah.
SPONSORED BY LIVEU
Engaging the Fan Like Never Before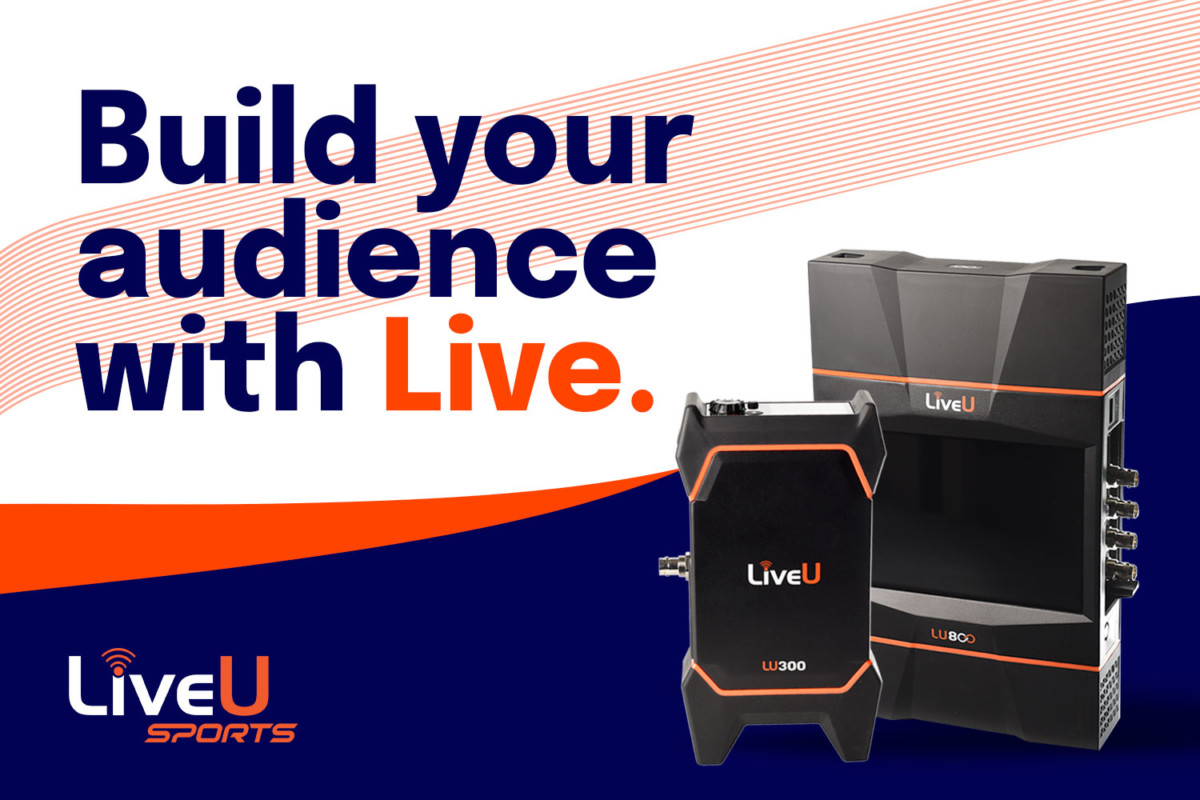 Acquiring real-time content from anywhere has never been more in-demand – especially engaging content that's additive to the broadcast of a live event. LiveU technology lets organizations bring fans closer to the team with easy-to-use, high-quality, reliable video encoding and transport.
Whether it's a livestream or seamless integration into an editing and publishing platform, LiveU solutions have enabled teams to truly exploit the access they have, building new digital revenue streams and assets.
With LiveU, content teams can follow players on the road, host interactive shows on social media, stream press conferences or player interviews, or just capture and publish a behind-the-scenes look at practices or special events throughout the year.
Bring your fans closer to the action with LiveU.