A ticket to Michael Jordan's 1984 NBA debut with the Chicago Bulls at the old Chicago Stadium has been sold for $468,000 at an auction. The ticket was part of a pair purchased by a Northwestern student 38 years ago — for $8.50 apiece.
Optimism Fades for MLB Deal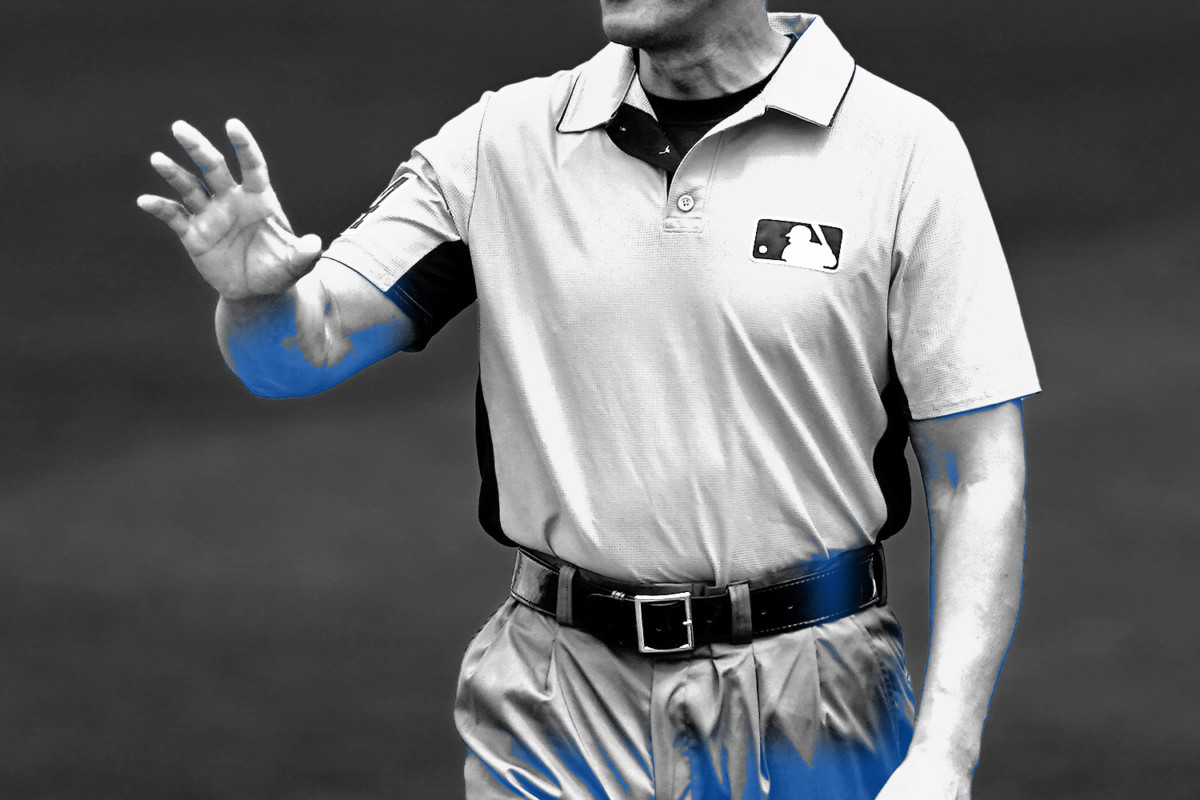 Any optimism from Monday's late-night bargaining session was squashed on Tuesday, as MLB and its players association were unable to strike a deal.
The MLBPA unanimously agreed not to accept the league's final proposal, and the two sides remained far apart on several core economic issues — and couldn't even agree on the tone of Tuesday's meetings.
Commissioner Rob Manfred announced the cancellation of the first week of the 162-game regular season on Tuesday.
MLB told reporters that the "MLBPA had a decidedly different tone today and made proposals inconsistent with the previous discussions."
The union disagreed, claiming their stance has been consistent throughout negotiations.
The MLBPA proposed a minimum salary of $725,000, while the league was at $675,000.
The union wanted a pre-arbitration bonus pool of $85 million with annual $5 million increases.
The union is pushing to raise the competitive balance tax threshold to $238 million this year, with increases pushing it to $263 million by 2026.
Take It or Cancel It
MLB made what it characterized as a final best offer around 3:30 p.m. ET on Tuesday. The league had said that regular-season games would have to be canceled if the two sides could not reach an accord by 5 p.m. ET on Tuesday.
The offer made no change to the competitive-balance tax threshold, which would remain at $220 million through 2024 and then rise to $230 million in 2026. Its arbitration bonus pool grew just $5 million to $30 million, and its minimum salary proposal was $700,000, with an annual $10,000 increase.
The league said on Monday it would be willing to lose a month's worth of games.
Manchester United Reports $246.9M In Q2 Revenue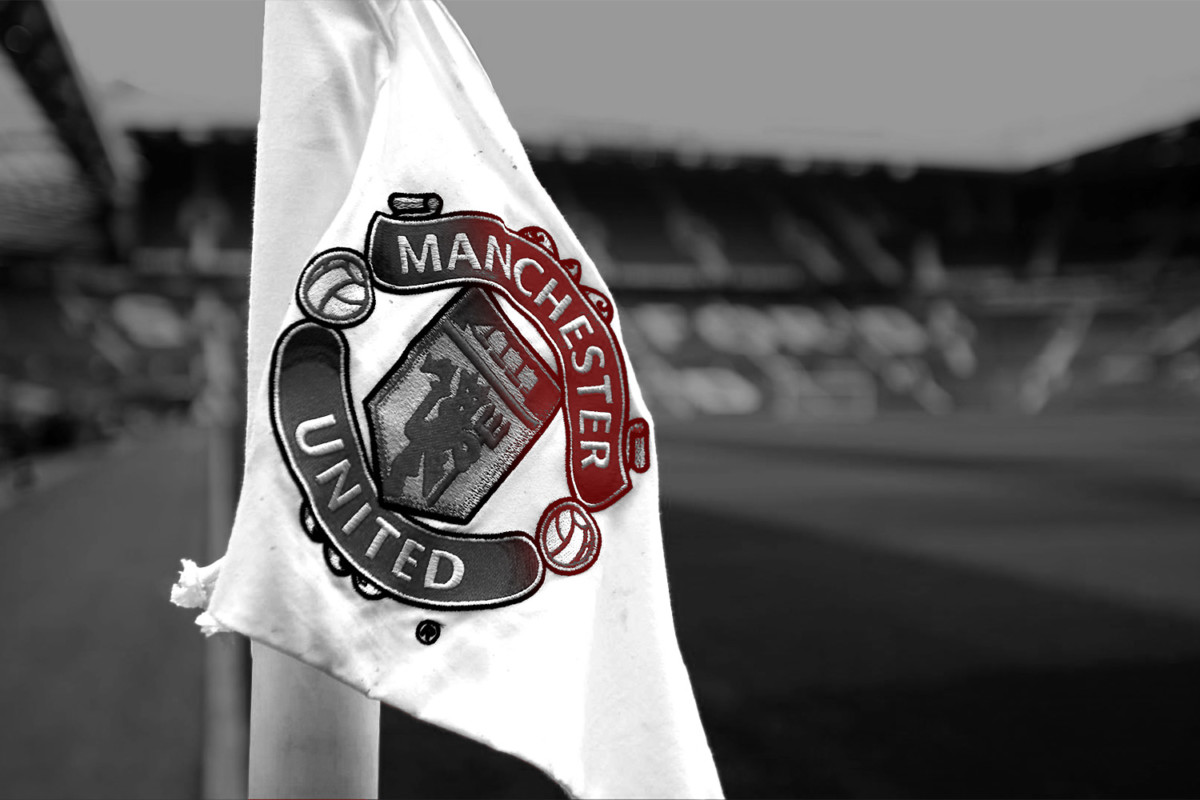 Manchester United reported $246.9 million in second-quarter revenue, surpassing analysts' estimates by 6.7% and jumping 2.9% from the same period last year.
While overall revenue increased from last year's $228.32 million, some divisions did better than others. Broadcasting revenue fell 20.5% to $115.1 million due to fewer games, while matchday revenue jumped 2,206.7% to $46.1 million thanks to full-capacity crowds at Old Trafford — there was no in-person attendance the year prior.
Commercial revenue grew 2.9%, though its subdivisions were split.
Sponsorship fell 6.9% year-over-year to $46.9 million, primarily attributed to the end of the club's training kit deal in May 2021.
Retail, merchandising, apparel, and product licensing grew 17.7% to $38.9 million. The club credits the increase to higher Megastore and e-commerce revenues, supported by new player signings.
Man U's net debt as of Dec. 31, 2021 is $658.7 million, but the club seems to be optimistic ahead of hosting the UEFA Women's Euro 2022 in July.
Changes At Old Trafford
The team appointed Richard Arnold as its new CEO effective Feb. 1 and Ralf Rangnick as interim manager until the end of the season. The team gave Ole Gunnar Solskjaer and his coaching staff around $13.3 million after his firing in November.
Manchester United also launched a fans' advisory board and signed a new training kit partnership with blockchain company Tezos. Man U signed a global deal with Extreme Networks while also renewing agreements with Concho y Toro, ICICI, Marriott, Maui Jim, and Remington.
SPONSORED BY BABBEL
Explore a New Language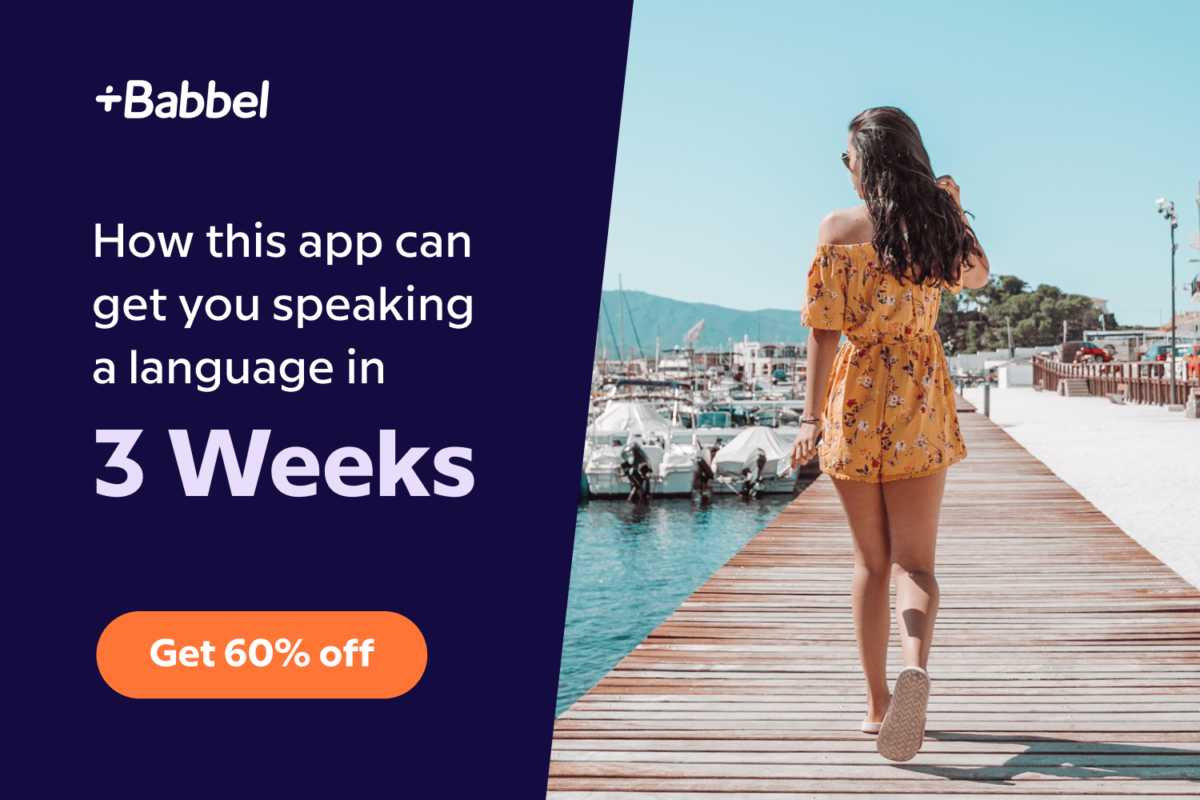 Learning a new language isn't always easy, but it can be with Babbel.
Babbel teaches bite-sized, 10-minute language lessons for real-world use. While other language learning apps use A.I. for their lesson plans, Babbel lessons were created by real language experts. 
Babbel offers a variety of learning methods in addition to their lessons including podcasts, games, videos, content articles, and live online classes with top teachers through Babbel Live. 
They don't stop at merely teaching you the language either – context tips are sprinkled throughout lessons as well as courses like Countries & Traditions, providing useful tips and cultural knowledge to help better understand the words you're learning.
Start learning today and get up to 60% off your subscription!
FanDuel Owner Posts $383M Loss in 2021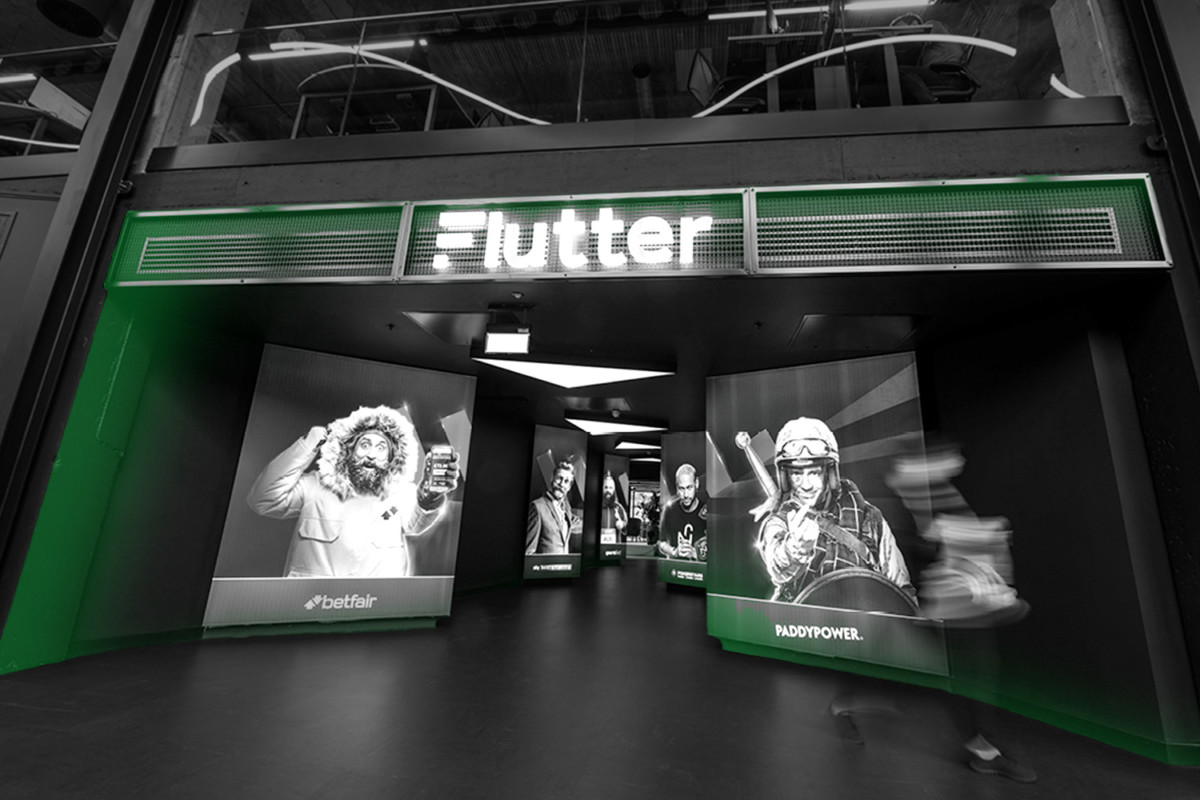 FanDuel owner Flutter Entertainment reported a pre-tax loss of $383 million in 2021 behind efforts to curb gambling addiction, but saw revenue grow thanks to the U.S. gambling market.
Flutter — the world's largest listed gambling group — generated $8 billion in revenue in FY2021, a 37% increase year-over-year. The favorable results were driven by FanDuel, which leads the U.S. with a 40% market share among online sportsbooks as of Q4 2021.
FanDuel pocketed $2 billion in revenue in FY2021, a 113% uptick compared to the year prior. Flutter bought Fastball Holding's stake in FanDuel in 2020 for $4.2 billion, increasing its share from 58% to 95% for a total estimated value of $11.2 billion.
Flutter's efforts to curtail problematic gambling have been costly and hampered potential profits.
The company banned credit card deposits in Ireland.
It launched a trial limit of $13 on online slot stakes in the U.K.
The company plans to tie staff bonuses to safer gambling targets.
It is introducing mandatory deposit limits for customers under the age of 25.
Flutter also attributed its losses to marketing costs associated with customer acquisition in the U.S. and the reopening of leisure venues following temporary closures caused by COVID.
Big Spending
In December 2021, Flutter purchased Italian gambling operator Sisal for $2.2 billion. Previously bought by CVC Capital Partners in 2016 for $1.1 billion, Sisal — Italy's oldest gaming company — has access to Flutter's gaming content and its existing brands PokerStars and Betfair.
Conference Split Gets Messier With 2022 Football Schedule Release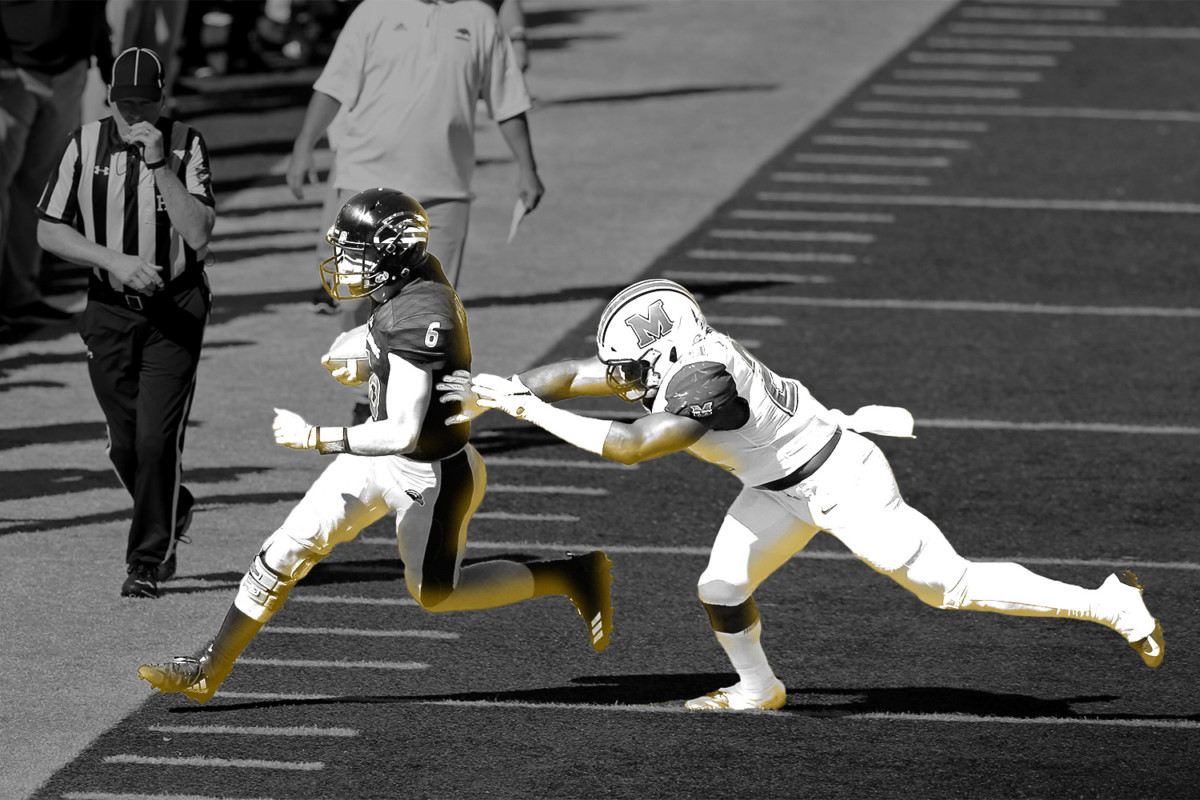 On Tuesday, the Sun Belt Conference released its 2022-23 football schedule and included Marshall, Old Dominion, and Southern Miss.
Now, those three schools are listed on two different conferences' schedules, including their current home of Conference USA.
It's the latest twist in a messy split between the schools and C-USA, which is fighting to keep them for another year.
The schools announced on Feb. 11 they would leave C-USA on June 30 — despite bylaws stating they need to give 14 months notice before leaving, per court documents obtained by The Herald Dispatch.
In response, C-USA sent demands for arbitration to make the schools stay another year, an Old Dominion statement confirmed.
Through lawsuits, two schools have obtained temporary restraining orders against arbitration. That gives them "an edge" from a geographic perspective and a negotiating window, sports attorney Dan Lust told Front Office Sports.
Fighting To Remain 'Viable'
C-USA could have accepted a higher exit fee than the reported $3 million for an early departure before pursuing legal action.
"I don't think it's about money," Lust said. "It's about making sure the conference is viable."
The conference is likely paying hefty attorneys fees to get schools to honor contracts that are already modest — 2019 media rights and sponsorship agreements only brought in about $6.4 million annually, tax filings show.

If C-USA loses the schools on June 30, its future could be uncertain. It will lose a total of nine members by 2023-24, with only four replacements.
SPONSORED BY KAULIG RACING
Inside Kaulig Racing's Rapid Rise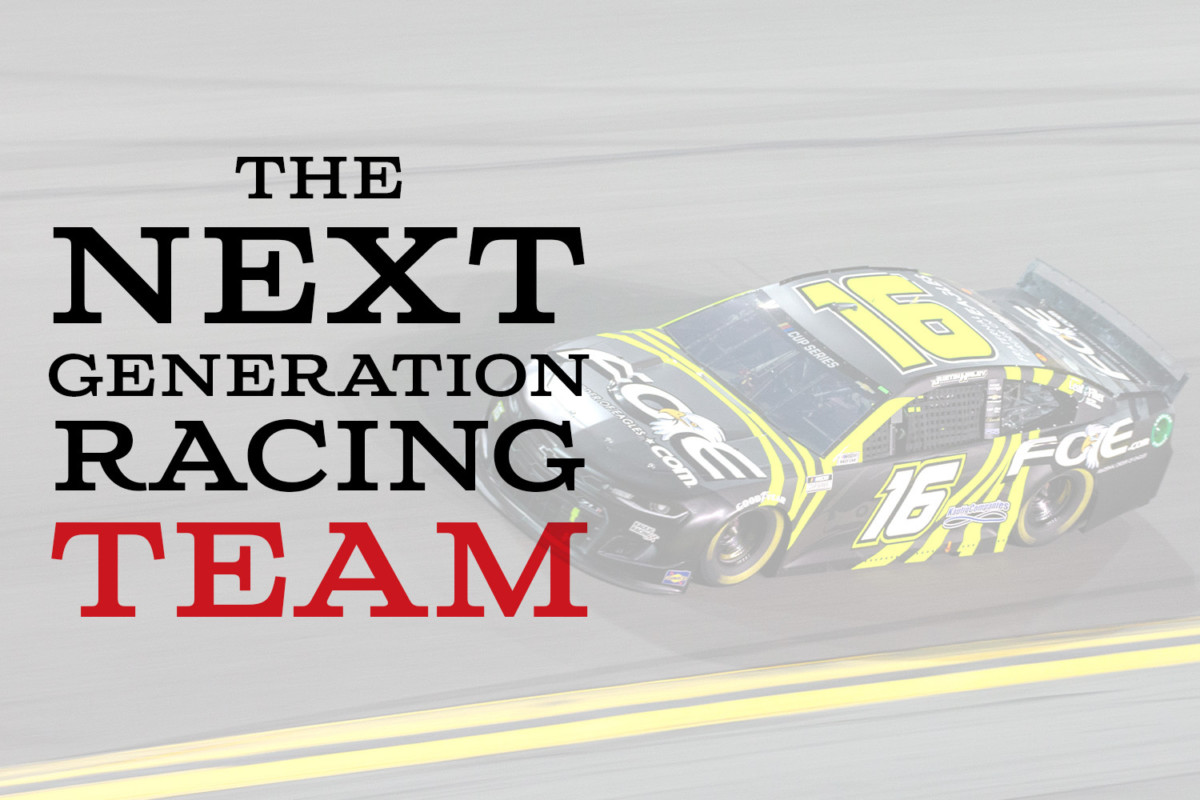 It started with Matt Kaulig and Chris Rice's vision for a young NASCAR team with a "no pressure" approach to pursuing excellence. In just six years, Kaulig Racing has established itself as a leader of the next generation of NASCAR.
In just their sixth season, Kaulig Racing has already earned seven NASCAR Xfinity Series (NXS) wins, one NASCAR Cup Series (NCS) win, and won the 2021 NXS Regular Season Championship.
With the growth of the team and their partnership with The NASCAR Foundation, a natural fit as philanthropy is near and dear to Kaulig's heart outside the race track, Kaulig Racing is making an impact in the racing world and the communities it serves.
Learn more about Kaulig Racing.
Adidas is

suspending

its partnership with the Russian Football Union following the country's invasion of Ukraine.

World Taekwondo has

revoked

Vladimir Putin's honorary black belt awarded in 2013.

Maple Leaf Sports & Entertainment and Amazon Web Services announced a plan to "transform" Canadian sports betting through the use of advanced technology driving fan engagement.
Brands like Degree, Gopuff, Pepsi, Foot Locker, Nike, SoFi, and so many others are diving headfirst into the NIL market. Download our latest white paper to learn how your brand can leverage NIL in 2022.*
*Sponsored Content