OTD 52 years ago, Bobby Orr soared through the air after scoring one of the most iconic goals in NHL history to give the Bruins their first Stanley Cup in 29 years. After erasing an 0-2 deficit in its series with the Hurricanes, Boston battles Carolina tonight in one of six series currently tied 2-2.
Man City Trigger Release of Generational Haaland for Only $63M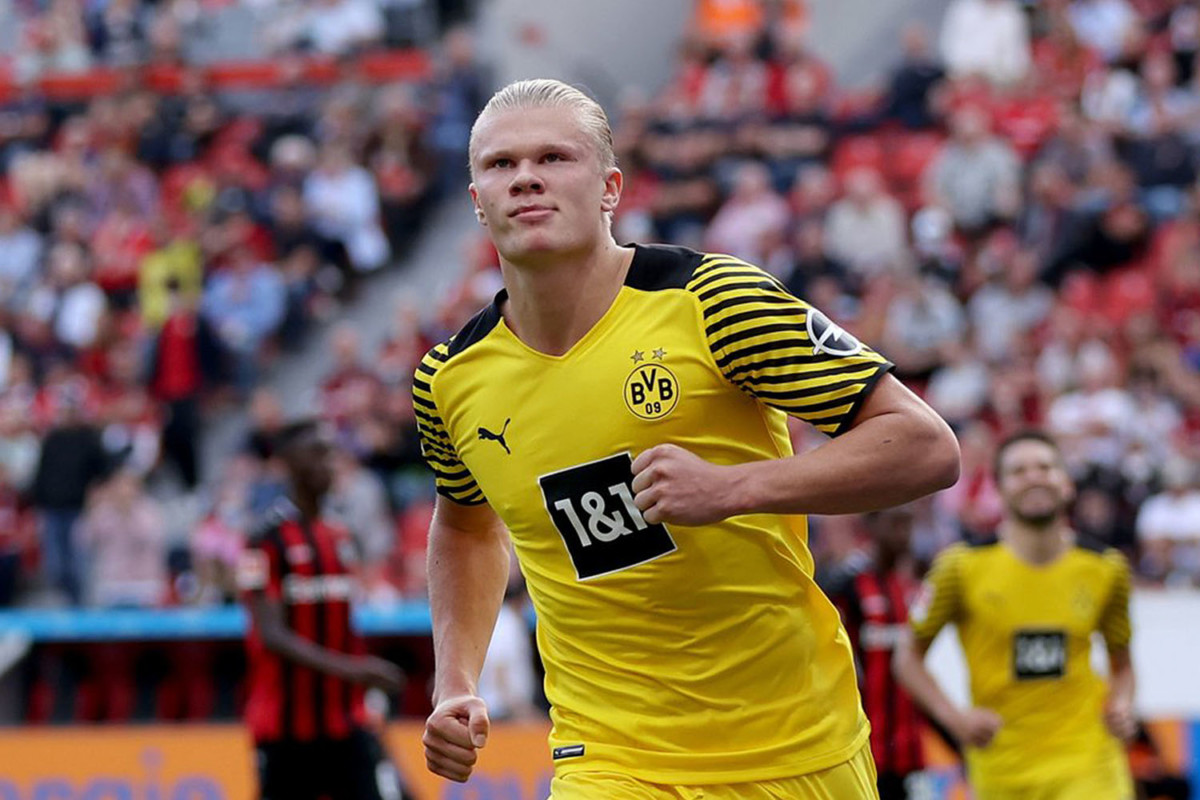 After months of speculation, one of soccer's top prizes is finally on the move to one of the sport's biggest spenders.
On Tuesday, Manchester City announced an agreement with Borussia Dortmund for the transfer of star striker Erling Haaland on July 1, 2022. Per multiple reports, City is activating the release clause in Haaland's current contract for approximately $63.3 million.
Even if there are additional fees to be disclosed, the release fee represents a massive bargain for the English giants, though they'll have to pay Haaland wages befitting his reputation as an attacking phenom.
Haaland will earn about $462,105 per week with Manchester, per Fabrizio Romano.
His salary will be equal to new teammate Kevin De Bruyne and second-most in the Premier League behind Cristiano Ronaldo (reportedly $474,374/week).
The 21-year-old has had at least one goal per 90 minutes and has ranked in the top three for the stat in each of his three Bundesliga seasons.
Haaland is just the latest departure from Dortmund's talent factory: Since 2016-17, BVB has brought in $887.9 million from transfers — second-most in the world behind Juventus.
It's a sort of homecoming for the 21-year-old, who grew up a Man City supporter after his father, Alfie, played there from 2000-03.
After the Citizens' latest crashout in the Champions League semifinal, Haaland may be just what Pep Guardiola's club needs to finally lift the cup.
It's a Good Thing Celtics Invested In 35-Year-Old Al Horford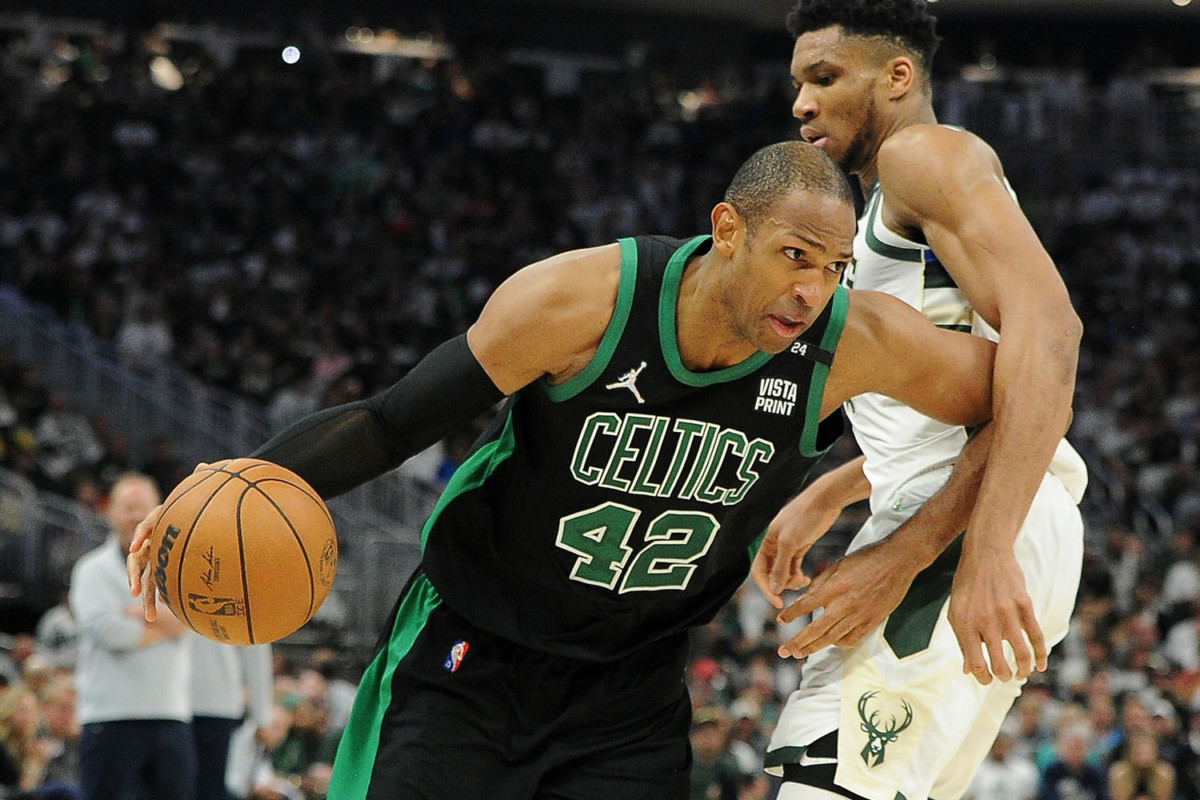 Young stars like Jayson Tatum and Jaylen Brown may shoulder most of the Celtics' postseason burden, but 35-year-old Al Horford has been their unlikely X-factor.
In a must-win Game 4 that could've put the C's in a 3-1 hole to the Bucks, an inspired Horford battled Giannis Antetokounmpo to a standstill and made several big buckets to even things up, finishing with a career- and team-high 30 points and eight rebounds.
Horford doesn't always blow up the box score, but his intangible leadership and experience — particularly with star center Robert Williams injured — has more than vindicated GM Brad Stevens' surprising splurge to lure him back to Boston.
Horford's $27 million salary is the second-highest on the roster.
He's owed $53 million through 2023 — he'll be the third-highest-paid Celtic on the team next year.
Horford became the oldest in Celtics postseason history with a 30-point game since John Havlicek (37) in 1977.
His 53.5% 3PT is first among players still in the postseason (min. 3 3PA).
Stevens' first move as executive was reacquiring Horford — whom he coached from 2016-19, including two Eastern Conference Finals appearances — while sending OKC Kemba Walker and a first-round pick.
Whatever happens from here, it's arguably a win-win for the Celtics, who can rely on the veteran's experience while building a perennial contender around a young core.
SPONSORED BY FIDELITY
Retirement Reinvented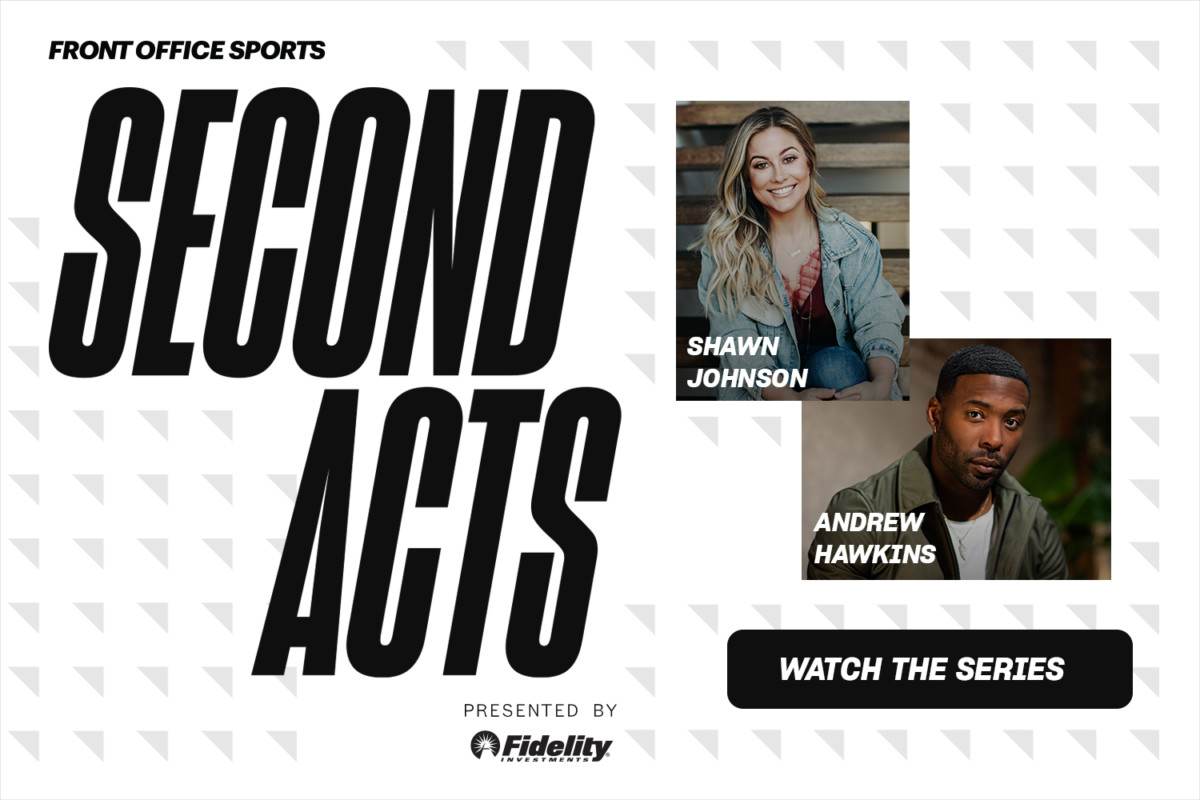 Ever wonder what your favorite players have been up to since retiring from their sport? 
Find out in Second Acts, an exclusive interview series where Front Office Sports sits down with former athletes about everything they've accomplished in their sport, and how they are thriving after the game in their second act. 
The first season, presented by Fidelity, episode lineup includes: 
Check out their inspiring second act stories here.
'Nasty Nestor' Cortes Among MLB's Best, For Less Than $1M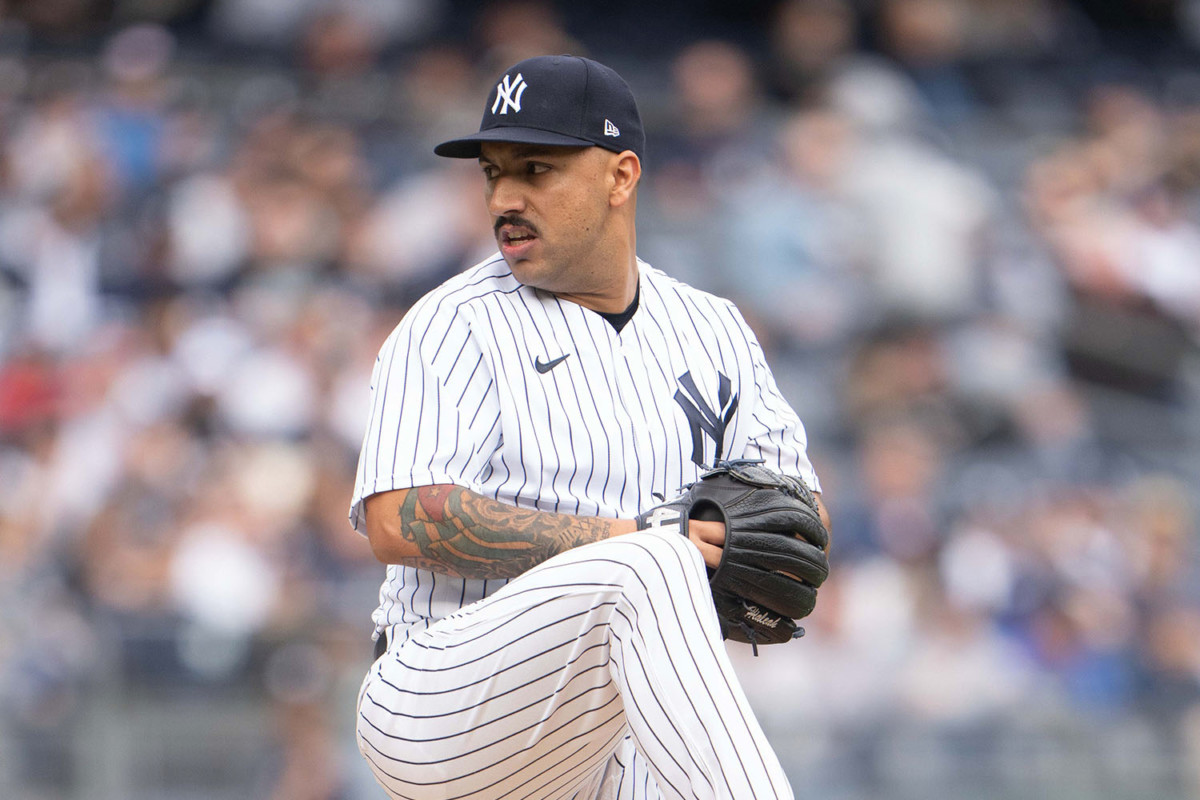 On a Yankees roster stacked with marquee names on one of the highest payrolls in baseball, a journeyman pitcher making just over league minimum is stealing the spotlight in the Bronx.
On Monday, Nestor Cortes flirted with a no-hitter against the Rangers in the latest superb outing for the 27-year-old lefthander. Cortes (1-1) lowered his ERA to 1.41 (3rd AL) and his WHIP to 0.97 (T7), while upping his strikeout total to 42 (4th) in six starts.
Cortes' success is all the more impressive considering the journey he took to reach the Yankees' starting rotation — plus the fact he is one of MLB's softest-throwing hurlers.
He was the Yankees' 36th-round pick (1,094th overall) in the 2013 draft.
Cortes spent parts of eight seasons in the minors and is in his third stint with the Yanks after playing with the Orioles and Mariners.
He's the first Yankees pitcher to record 40 strikeouts and allow six or fewer runs in his six starts in a season.
His fastball averages 90.4 mph (158th in MLB), his slider 76.2 mph (144th).
In March, "Nasty Nestor" signed a one-year, $727,500 deal accounting for 0.30 percent of the team's $246 million payroll (3rd MLB).
Since then, he has gone from being the AL-leading Yanks' secret weapon to entering the Cy Young Award conversation, even if he still has long odds (+3000, T11).
There's plenty of time for that to change as Cortes' legend continues to grow.
NHL: Patrick Marleau officially announced his retirement after 23 seasons with the Sharks, Maple Leafs, and Penguins, holding the record for most games played in league history (1,779). Also: The Flames' Jacob Markstrom, the Predators' Juuse Saros, and the Rangers' Igor Shesterkin were named Vezina Trophy finalists.
NBA: The Trail Blazers promoted interim GM Joe Cronin to a full-time position over four years; Cronin took over for Neil Olshey in December after reports of a "toxic" workplace. Also: The Bucks and Hawks will play two preseason games in Abu Dhabi in October, the first played in the United Arab Emirates. 
MLB: Josh Naylor became the first player in league history with eight RBIs in the eighth inning or later to spark the Guardians to an epic comeback over the White Sox. Cleveland scored six runs in the ninth to tie the game, capped by Naylor's grand slam. He added a three-run homer in the 11th (he also had an RBI double in the eighth) to give the Guardians a 12-9 victory.