Georgia set a record for the most defensive players drafted (5) in a first round, the Steelers drafted local for a possible successor to Big Ben, and both New York teams had great nights. The move that made the most waves, however, was a trade for a fourth-year wideout.
Making Sense of the A.J. Brown Draft-Night Blockbuster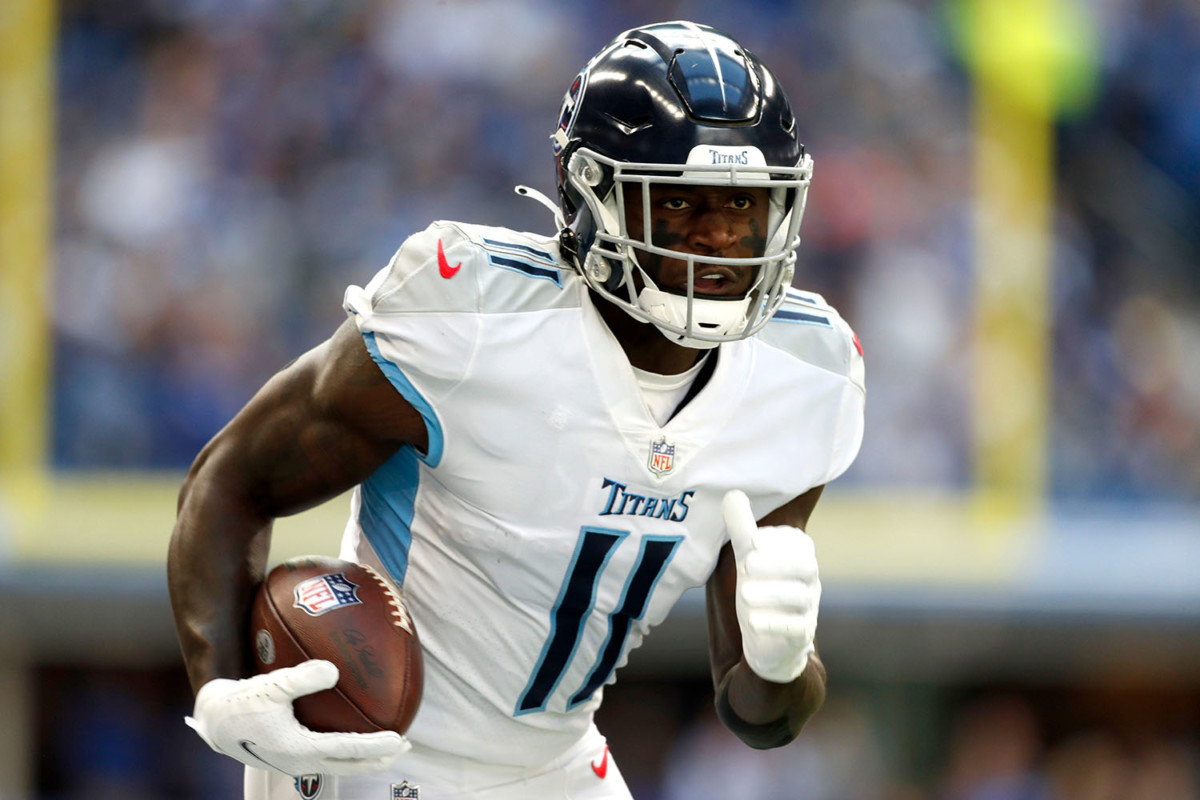 Once again, the NFL's wide receiver carousel managed to steal the show this offseason.
During the first round of Thursday's NFL Draft, the Titans traded WR A.J. Brown to the Eagles in exchange for the 18th and 101st overall picks in the draft.
Tennessee used that first-round selection to take WR Treylon Burks, while Philadelphia signed Brown to a four-year, $100 million contract with $57 million guaranteed — the league's third-highest WR deal in total value.
The moves make financial sense for both sides — the Titans had no room for a Brown payday, while the Eagles came into the draft with far more flexibility.
Brown told ESPN he was looking for a long-term extension with the Titans, but claimed the offer they gave him was too low — "wasn't even $20 million a year."
Tennessee traded for WR Robert Woods this offseason, inheriting his four-year, $65M deal from the Rams; the Titans are already the NFL's biggest spenders on offense — $123.5M in 2022.
QB Jalen Hurts, WR Jalen Reagor, and WR Devonta Smith are all on rookie contracts, accounting for only a combined $9.8M against the Eagles' 2022 cap.
The final year of Brown's Titans deal will account for just $4M against the 2022 cap.
The question now will be if the moves pay off on the field.
Brown is coming off a down year in which he caught 63 passes for a career-low 869 yards and five touchdowns. Philadelphia had the room to gamble on a bounceback season and his prime years.
Burks — presumably Brown's replacement — had an impressive career at Arkansas but faces questions about his lack of elite speed.
Utah Jazz Continue to Spend, Underachieve in Postseason
The Jazz have built a perennial contender on paper and usually thrive in the regular season, but they once again have little to show for it since drafting Donovan Mitchell in 2017.
On Thursday, they were eliminated by a Mavericks team that played three games without Luka Doncic. After finishing with the best record in the NBA last season, they fell to the Clippers without Kawhi Leonard in the West semifinals. 
They've been nothing more than regular-season overachievers — they've advanced past the first round twice since 2017 — despite spending $153 million on this team (6th-highest in the NBA).
Mitchell signed a max rookie extension in 2020 — a five-year, $195M contract.
Last offseason, Rudy Gobert's five-year, $205M deal made him the highest-paid center in NBA history.
Over the past four seasons, the Jazz's .633 regular-season win percentage (2nd NBA) drops to .414 in the postseason.
Utah doesn't necessarily need to blow up the team, but perhaps this iteration of the Jazz has run its course.
Mitchell has expressed frustrations with co-star Gobert on several occasions and said he'll "think" about his future with the team next week.
It's no easy task for a small-market team like the Jazz to attract superstar free agents, but they can capitalize on the trade market for at least one of their two stars.
If not, they might be stuck in NBA limbo — they're already $6.6 million over the luxury tax threshold for 2022-23.
SPONSORED BY TICKETMASTER
The Kraken: Elevating the Season Ticket Experience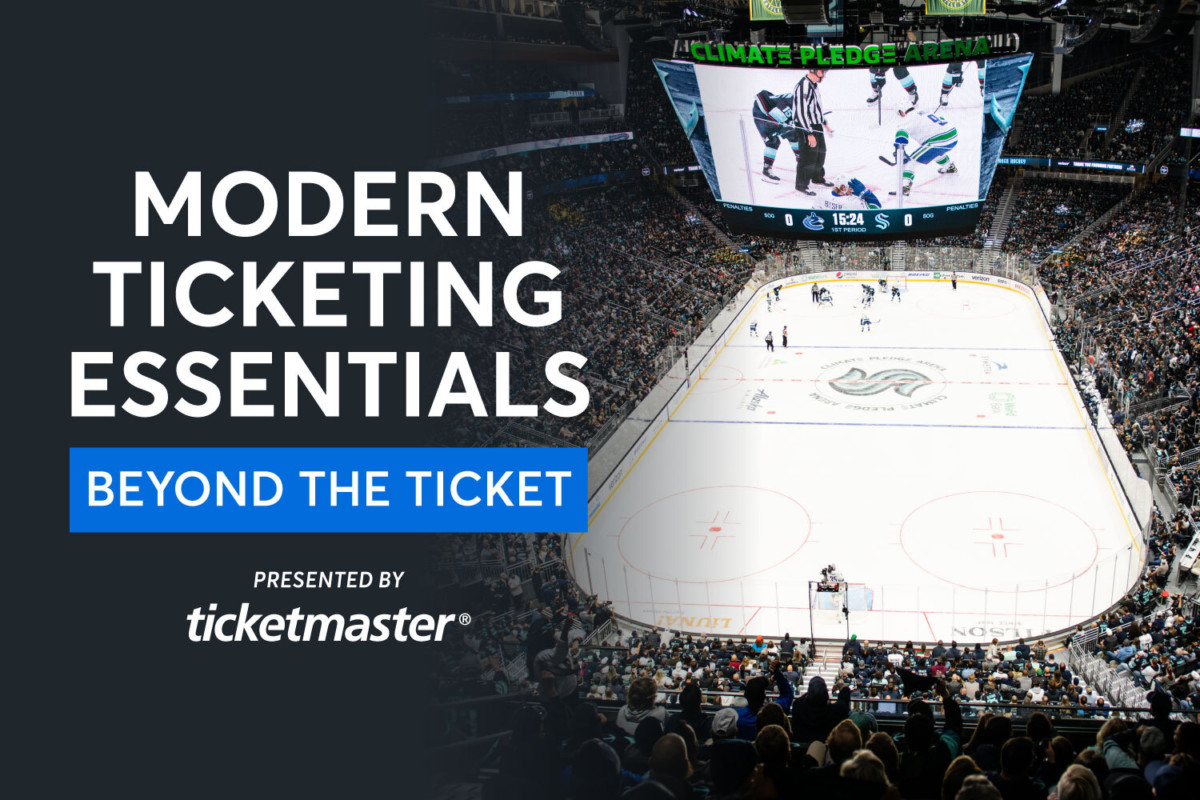 The next generation of fans is here. 
Front Office Sports, together with Ticketmaster, have created Modern Ticketing Essentials: Beyond the Ticket, a free online course to learn the foundations needed to bring the fan experience to new heights – far beyond the ticket.  
The course lineup includes How the Kraken Are Leveling Up for Season Ticket Holders, with discussion around new capabilities that elevate the season ticket holder experience. The lesson, led by Scott Aller, Sr. Client Development Director at Ticketmaster, includes a panel discussion inside Climate Pledge Arena with Scott Menefee and Bill Chapin from the Kraken, and Dana Hammer, Director of Product at Ticketmaster. 
It's totally free and upon completion, participants will receive a verified digital badge to let everyone know you're certified. Register now!
Angels' MLB-Best Offense Led By a Star and a Bargain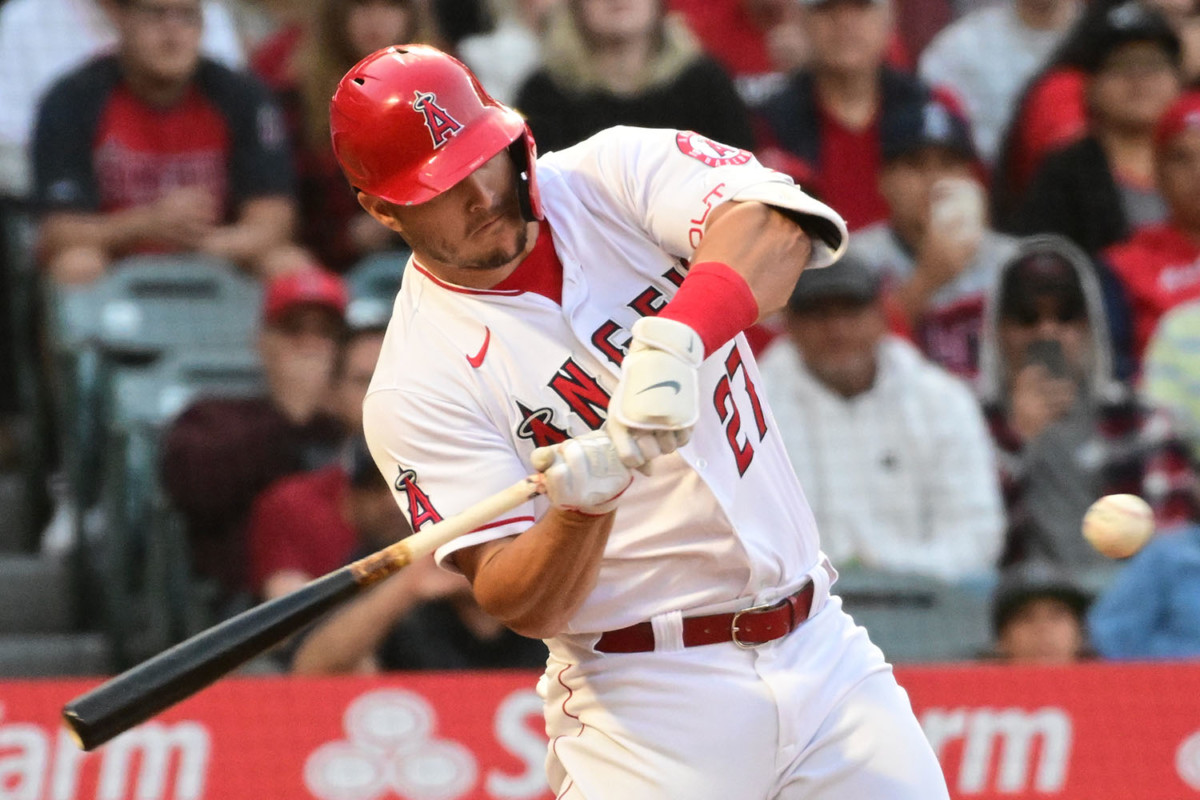 Even with Mike Trout's prodigious bat in their lineup for over a decade, the Angels haven't won a postseason game during his tenure in Anaheim.
This season, the Halos (13-7) are flying high atop the AL West behind the league's best offense in the early season — which extends from the three-time AL MVP all the way to the bottom of the pay scale.
The two most productive bats, for example, are Trout ($35.5M AAV, 3d in MLB) and the less-heralded Taylor Ward ($720,000, 688th).
The Angels lead MLB in runs (99), slugging (.428), and OPS (.761), are third in hits (166) and OBP (.333), and fifth in average (.253).
Trout was limited to 36 games last season due to injuries but is batting .352 with five HRs and 10 RBI, leading the league in OBP (.478), SLG (.778), and OPS (1.255).
Despite missing the first eight games this year with an injury, Ward is slashing .381/.509/.762 with four HRs, 11 RBI, and an astounding 1.271 OPS.
The Angels have reeled off five wins in a row and are six games over .500 for the first time in four seasons.
That's despite the slow offensive starts of reigning AL MVP Shohei Ohtani (.238/.291./.400) and Anthony Rendon (.213/.338/.361) — which could explain why oddsmakers are on board (-115) with their first October appearance since 2014.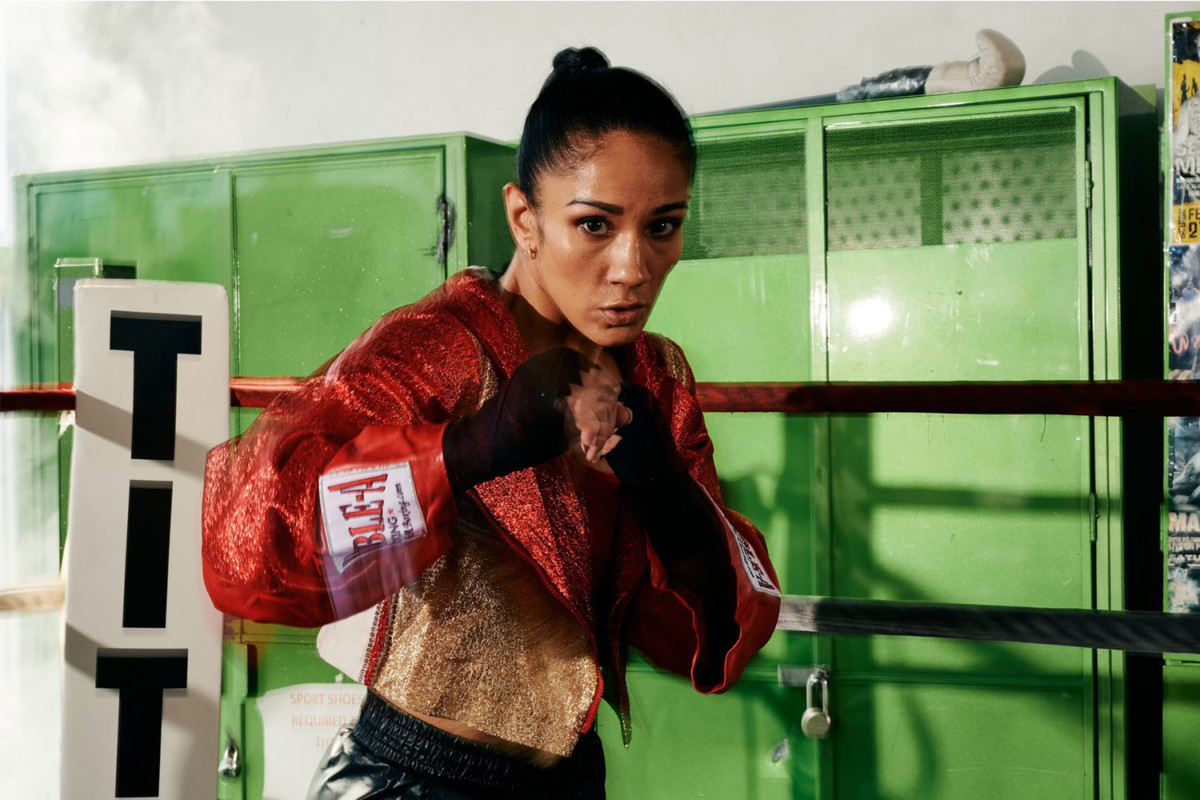 Boxing: Amanda Serrano takes on Katie Taylor tomorrow night for the Lightweight belt in the first-ever women's boxing main event at Madison Square Garden. Serrano spoke with FOS about being a part of women's boxing history — and the sport's continued fight for recognition.
NBA: Grizzlies center Steven Adams will miss Game 6 (health and safety protocols); Memphis has a chance to win its first playoff series since 2014-15.
NFL: On "The Pat McAfee Show," NFL Network's Ian Rapoport said that the Jets and Lions both made offers to the 49ers for WR Deebo Samuel but were denied; Samuel requested a trade out of San Francisco earlier this month. Also: The Raiders declined the fifth-year options on all their 2019 first-round picks (DE Clelin Ferrell, RB Josh Jacobs, and S Johnathan Abram).
Tennis: Three-time Wimbledon champion Boris Becker was sentenced to two years in prison for "illicitly transferring" large amounts of money.