Professional sports teams and retail brands alike are looking for ways to grow their global appeal.
Lululemon is committed to growing its business beyond North America.
The athletic apparel company aims to generate $1.4 billion in annual overseas sales and have 50% of total sales come from abroad by 2023.
International sales currently account for 15.5% of Lululemon's total revenue. The company had $4 billion in total sales in 2019.
Aligning with competitors? Nike generates 60.1% of its revenue outside of North America and 69.8% of Adidas' revenue comes from outside of Europe.
Lululemon will open between 30 and 35 new retail locations globally in 2021, increasing store numbers in countries like China, South Korea, Australia and Germany. 
Right now, only 140 of Lululemon's 515 company-operated stores are located outside of North America.
Long seen as a female-first brand, Lululemon also hopes to increase its popularity with men.
The company aims to double its menswear revenue to $1.4 billion by 2023.
Lululemon menswear has already been outperforming womenswear overseas, per CEO Calvin McDonald.
Over the summer, Lululemon spent $500 million to acquire connected fitness startup Mirror, in a separate push to diversify beyond clothing.
Detroit's Big Sean Collab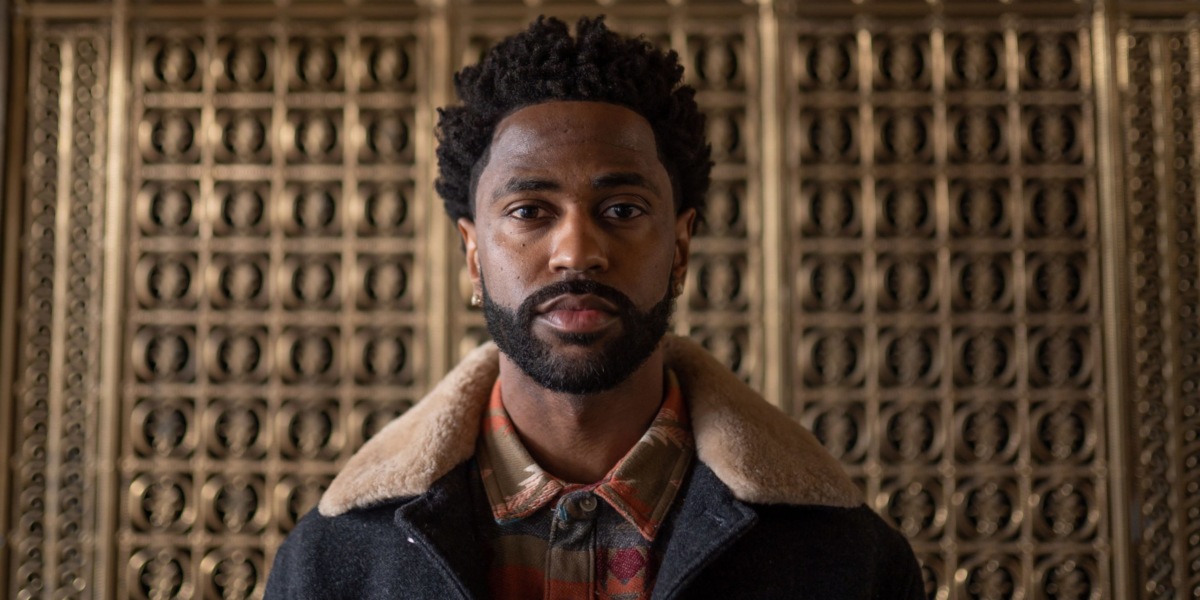 Grammy-nominated rapper Big Sean is joining the Detroit Pistons as the team's creative director of innovation.
He will consult on various off-the-court initiatives and his "Don Life" logo will appear on Pistons practice jerseys.
The news comes just weeks after the Pistons launched their DETail Threads apparel line. Pistons e-commerce sales increased 38,000% year-over-year in the two weeks following the line's debut.
Other NBA teams are connecting with creatives:
The Cleveland Cavaliers made artist Daniel Arsham their creative director and gave him a minority ownership stake in the team.
Designer Ronnie Fieg's fashion retailer Kith launched a co-branded clothing collection with the New York Knicks and Nike ahead of the 2020-21 season.
Before the Pistons hired Big Sean, Canadian rapper Drake partnered with the Toronto Raptors in a similar "global ambassador" role in 2013. The Raptors were valued at $405 billion when Drake formalized his affiliation, and are currently valued at $2.1 billion after winning a title in 2019.
Big Sean, who was born the year the Pistons won the first of their three championships, hopes to go on a similar ride with his city's NBA team.
"[My responsibilities are] to bring that feeling and that aesthetic that I grew up with in admiring the Pistons to the franchise," Big Sean told The Undefeated.
The Detroit native has previously collaborated on merchandise with Adidas, Puma and A Bathing Ape.
SPONSORED
15 Million Users and Counting

Use this holiday season to develop your personal investing strategy for 2021, and consider building out your cryptocurrency portfolio with eToro.
With a larger user base than any other social trading platform on the market, eToro lets you learn from more experienced traders, with tools that help you follow key trends easily and efficiently. 
Join eToro today and get $500 when you invest $5,000 into any crypto of your choosing. 
eToro USA LLC; Investments are subject to market risk, including the possible loss of principal.
The NHL is looking for new ways to generate revenue as a season largely without fans in attendance approaches.
Roughly 50% of the NHL's $5 billion in annual revenue comes from game-day purchases like tickets, suites and concessions.
As of Dec. 23, only the Arizona Coyotes, Dallas Stars, Florida Panthers and Tampa Bay Lightning have announced plans to allow a limited number of fans in arenas.
Helmet ads are one of several new NHL initiatives put in place to retain $80 million to $90 million in combined sponsorship revenue that the league's 31 teams might otherwise lose.
The league's first three helmet ad sponsors also hold the naming rights to their teams' arenas:
Bridgestone — Nashville Predators
Prudential — New Jersey Devils
Capital One — Washington Capitals
Other revenue-generating ideas under consideration include virtual advertisements projected on the ice and ads on the protective glass surrounding rinks. Teams already plan to put sponsor-branded tarps over empty seats.
The NHL's foray into helmet ads, specifically, could help teams bring in a combined $15 million during the 2020-21 season.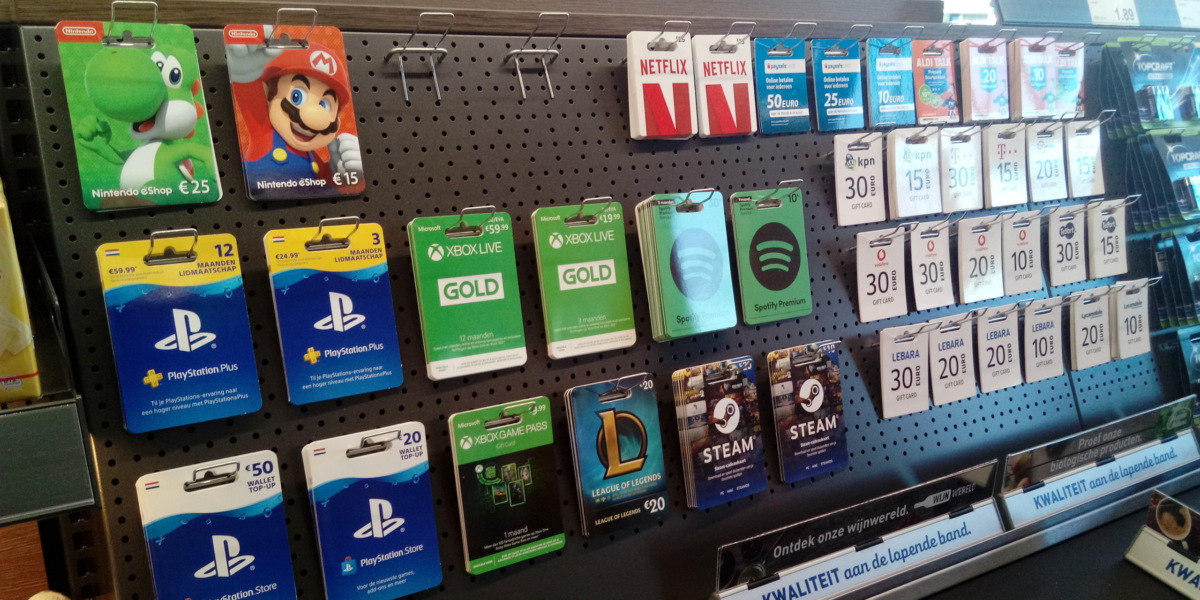 As shoppers avoid brick-and-mortar stores and fret about shipping delays this holiday season, they're turning to gift cards in droves
Gift card purchases in the first week of December were up 100% year-over-year according to data analytics company InMarket.
Last weekend, gift card sales were up another 48% according to Rise.ai, which manages gift cards for 5,000 brands including the Miami Heat.
This year's top-selling gift cards:
DraftKings also hopped on the trend, becoming the first sports betting operator to offer gift cards for online bets.
However, the surge might not help bolster companies' holiday sales numbers. Some retailers can't record gift card revenue until they are redeemed.
"We believe a boom in gift cards will lead to a shift in spending in the first quarter of next year and beyond," InMarket CEO Todd Dipaola told The Wall Street Journal.
The average shopper is spending 17.6% more on gift cards in 2020 year-over-year. The average number of gift card transactions per shopper is up 12.3%.
SPONSORED
COVID-19 Safety, The NBA, and Returning To Play
In Orlando, the health of every NBA athlete, trainer, coach and staff member was closely monitored inside the NBA bubble.
AdventHealth, the official health care provider of the Orlando Magic, played a major part in this process, advising Magic team staff and providing guidance throughout the playoffs. Read on to learn more.
BodyArmor President Brent Hastie wants to reinvent the category like Starbucks did coffee. With a 70% share of the sports drink market, Gatorade is still the default sports drink for most Americans.
Another women's sport is being elevated to the national spotlight. NBC Sports will broadcast the NWHLs Isobel Cup semifinals and finals — the first time professional women's hockey games will be shown live on a major national cable network in the U.S.
The saga of the Washington Football Team ownership group took another twist yesterday as owner Dan Snyder alleged in a federal court filing he was subject to "an extortion campaign" by team co-owner Dwight Schar.