NHL and NBA playoffs, a big fight, and more French Open. It's going to be a good weekend.
Lululemon Revenue Skyrockets in First Quarter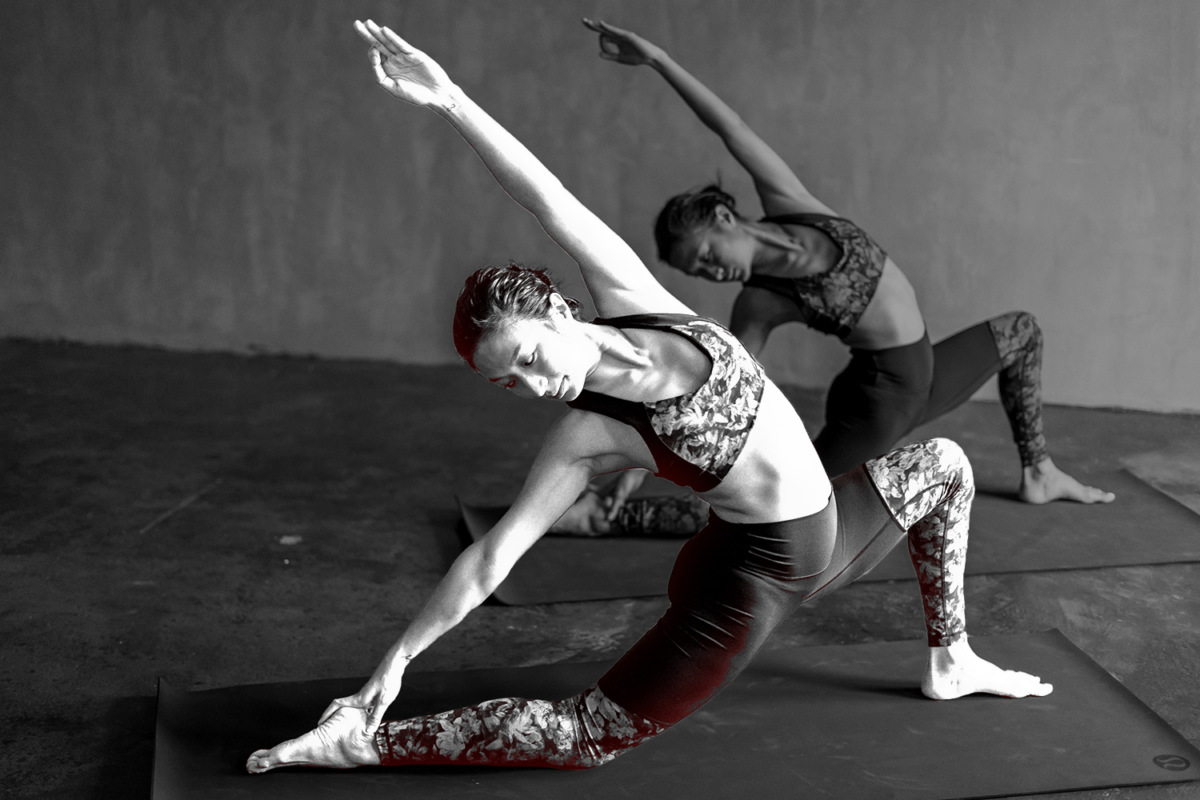 Lululemon reported fiscal first-quarter earnings Thursday, and the fitness apparel company is leaving pandemic woes in the dust.
Net revenue increased 88% year-over-year to $1.2 billion in Q1 — revenue from company-operated stores spiked 106% to $536.6 million.
"Our first-quarter results reflected strength across all drivers of growth, fueled by the continued expansion in our e-commerce business and a rebound in brick-and-mortar stores," said CEO Calvin McDonald.
Revenue was down from the $1.73 billion seen in the company's fourth quarter, when online sales surged 92%.
Net income, however, made a year-over-year leap from $28.6 million to $145 million, and overall sales are up 57% over the past two years. International sales saw a 125% boost during the quarter, a step closer to the company's goal of growing international operations to the same size as its North American business.
Lululemon raised its forecast for FY2021 after the promising Q1 results.
Expected net revenue for 2021 is between $5.83 billion and $5.91 billion, up from $5.55-$5.65 billion.
The company is projecting $1.3 billion in second-quarter sales.
Lululemon is also aiming to double its menswear revenue to $1.4 billion by 2023. Men's sales rose by 17% in Q4, and the brand says the category is growing faster than its women's apparel.
Mirror — the at-home fitness startup Lululemon acquired for $500 million in 2020 — is expected to bring in $250-$275 million in revenue this year.
Despite the positive earnings, Lululemon stock was down 1% on the day to $317.36 at market close Thursday. Shares hit a 2021 high of $367.29 in the first week of January but haven't returned to those levels since.
Mayweather Match is Big Business for Logan Paul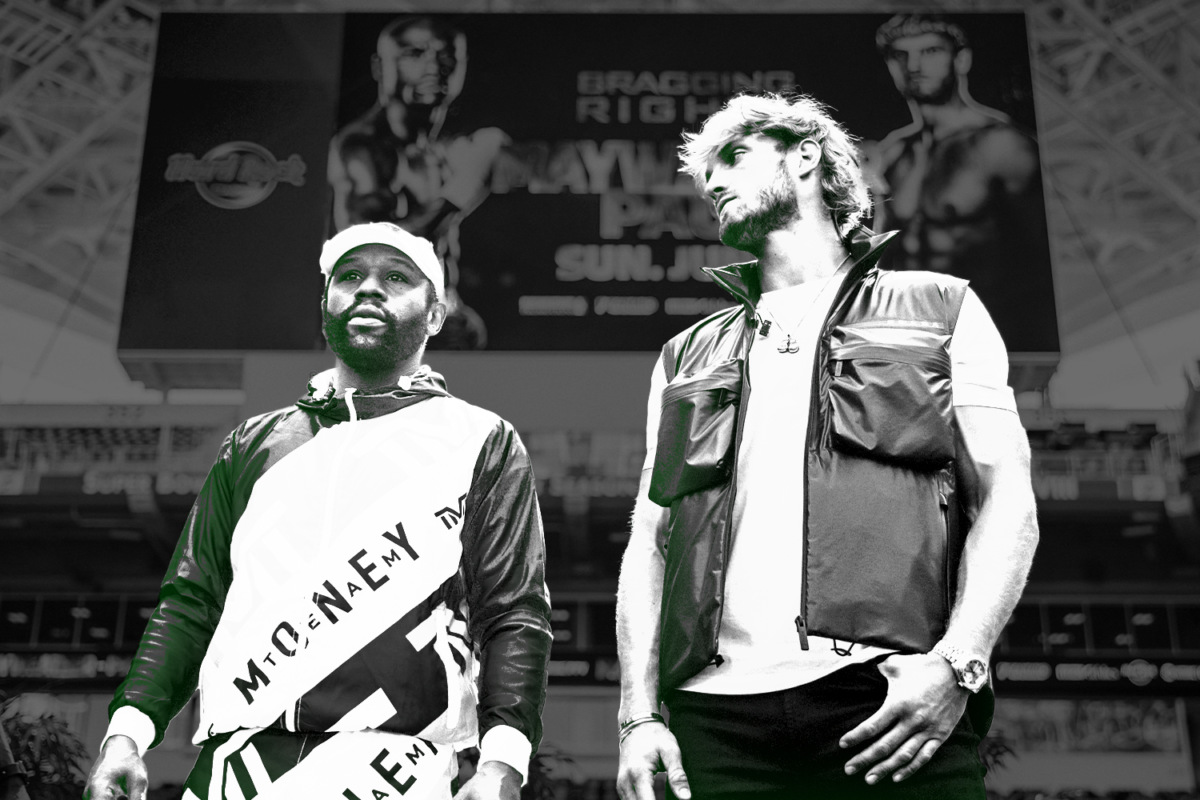 Logan Paul's exhibition boxing match against Floyd Mayweather won't have judges or an official winner, but it stands to generate millions of dollars for all parties involved.
Paul, who became famous as a YouTube star, has found he can leverage his notoriety into big paydays as a fighter.
The Showtime pay-per-view broadcast from Hard Rock Stadium in Miami will cost $49.99 to watch. It's undisclosed exactly what Paul will earn as a base or percentage of ticket sales, but it should be a significant haul.
Jake Paul's April fight with Ben Askren sold over a million pay-per-view tickets, with earnings topping $75 million. Paul likely took in more than $10 million, primarily from bonuses.
Over a million people paid to watch Logan Paul's first fight with YouTuber KSI on YouTube. Their rematch was broadcast by DAZN in 2019 and ended up being one of the streamer's most popular events of the year.
A 2015 Mayweather bout against Manny Pacquiao sold 4.6 million PPVs and a match in 2017 versus Conor McGregor sold 4.3 million. 
The Paul brothers are successfully using boxing to boost their other businesses: Logan Paul's merchandise line made over $40 million in sales in its first nine months.
Meanwhile, hype is steadily building for Sunday's Mayweather match. "It will be one of the most viewed events of the year, if not boxing history," Logan's manager, Jeff Levin, told Bloomberg.
SPONSORED BY VOLT
Take the Guesswork Out of Fitness
People are getting vaccinated. Cities are beginning to open back up. As life returns to some version of normal, it's time to assess physical fitness and overall wellness. Statistics show that many people have been less-than-enthusiastic about fitness goals for the last year and could use a guide to get back on track.
Check out Volt — a fitness app for any kind of person and any kind of goal. Working out and maintaining a fitness routine is better with friends and personalized plans. Volt delivers personalized physical training through an AI-powered mobile app. 
Join Volt's thriving community, the #VoltFamily, which is all about inclusivity and helping people reach their fitness goals. Download the app with your exclusive code to get 33% off!
Premier Lacrosse League Lands Kraft Investment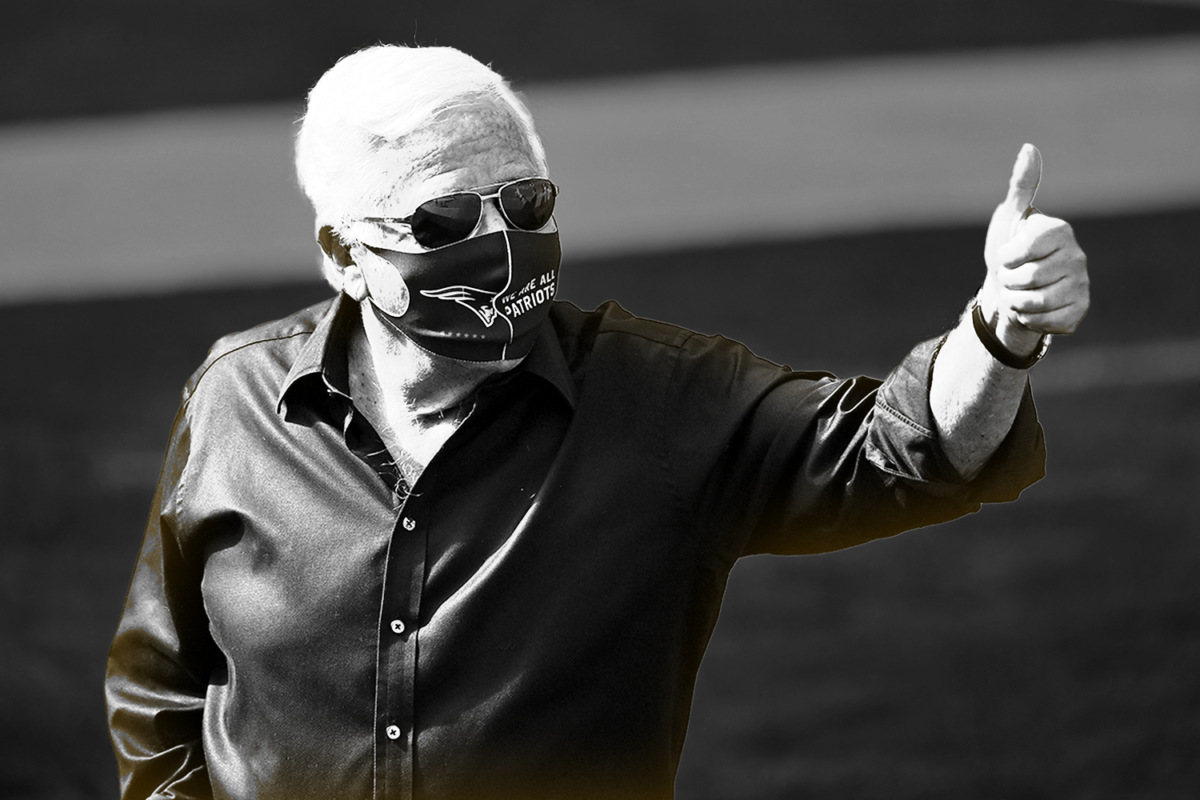 The Premier Lacrosse League continues to attract new fans and investors.
Ahead of its third season, which begins on Friday, the PLL announced that it has closed an additional round of funding that includes new investments from New England Patriots owner Robert Kraft and Brooklyn Nets owner and Alibaba co-founder Joseph Tsai, an early investor in the league.  
"Bringing in folks like the Kraft family into our business can provide help where we have blind spots and provide us value in the long run," PLL co-founder and CEO Michael Rabil told Front Office Sports.
Led by Arctos Sports Partners, the round follows the league's merger with Major League Lacrosse in December. The merger allowed the PLL to retain rights to former MLL teams for future expansion considerations.
That will come into play when the MLL's former Cannons franchise joins the PLL's seven other clubs in an 11-week traveling schedule that ends with a championship game on Sept. 19 at Audi Field in Washington D.C.
Viewers have more opportunities than ever to watch PLL as the league expands its footprint. 
In May, the league announced an exclusive streaming partnership with Peacock as part of the league's three-year media rights deal with NBCUniversal.
The league has also revealed plans for the Pro Lacrosse Hall of Fame, which will induct its inaugural class during championship weekend.
"Having investors that actually roll their sleeves up to take organizations to where they are now is a reason why we are excited to bring them onto our ownership group," PLL co-founder and Cannons midfielder Paul Rabil told FOS.
Babe Ruth Card Sells for Record-Breaking $6M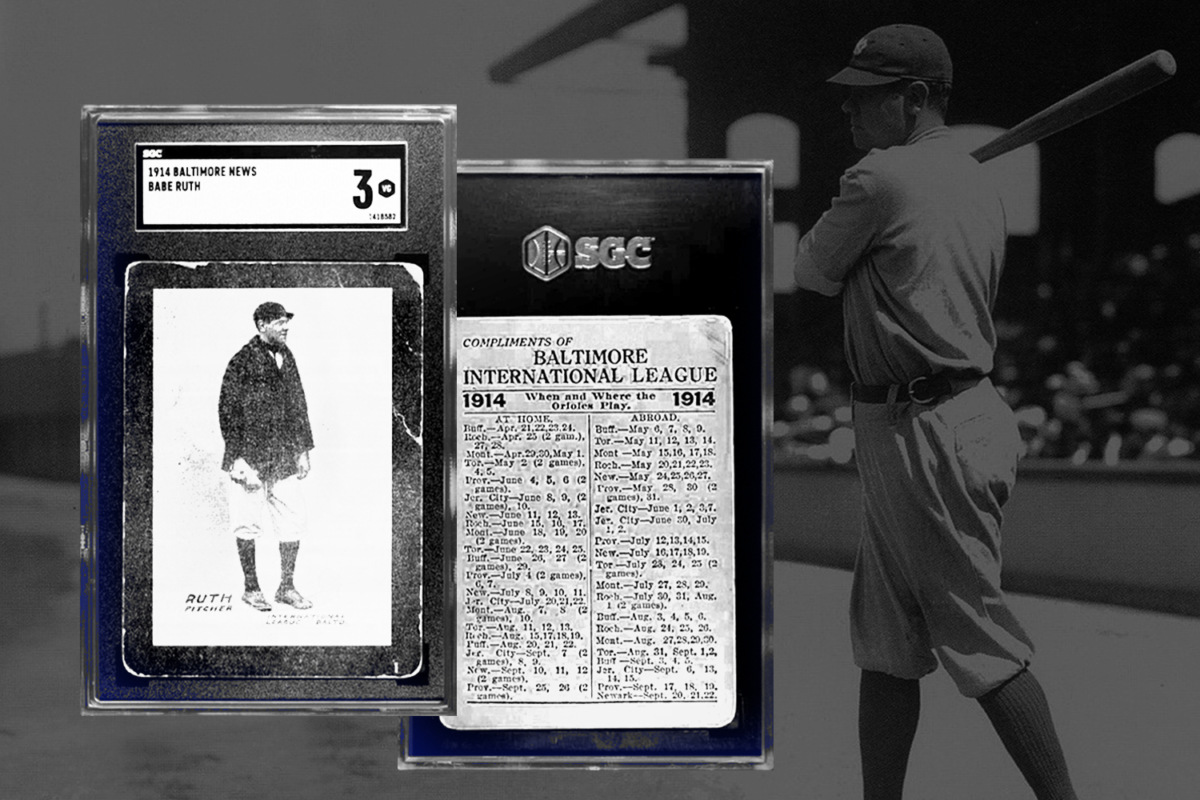 Most baseball fans can only dream of owning a rare Babe Ruth playing card, but now they can at least buy shares in one.
An anonymous buyer who recently purchased a Baltimore News pre-rookie 1914 Babe Ruth card is selling 20,000 shares at $3 a piece through memorabilia platform Collectable.
The card, which will be displayed at the Babe Ruth Museum in Baltimore, is valued above $6 million, making it the largest individual card purchase in history. There are fewer than 10 copies of the 107-year-old Ruth card in existence.
The previous record was shared by two legends from different eras and different sports: a 1952 Topps Mickey Mantle card and a 2003-2004 LeBron James Rookie Patch Autograph card both sold for $5.2 million.
Those two passed the previous record set earlier this year by a unique Luka Doncic Logoman Autograph card, which sold for $4.6 million.
Collectable announced a $5.5 million fundraise on May 26 led by Amplo, Bain Capital Ventures, and Fifth Down Capital, bringing its total raised to $7.6 million. It is one of a small number of platforms that offers fractional investing in collectables.
Rally, which allows users to buy shares in sports memorabilia, vintage cars, comic books, and other collectables, has raised $109.1 million to date.
SPONSORED BY RELO METRICS
Texas Rangers Grow Partnership Deals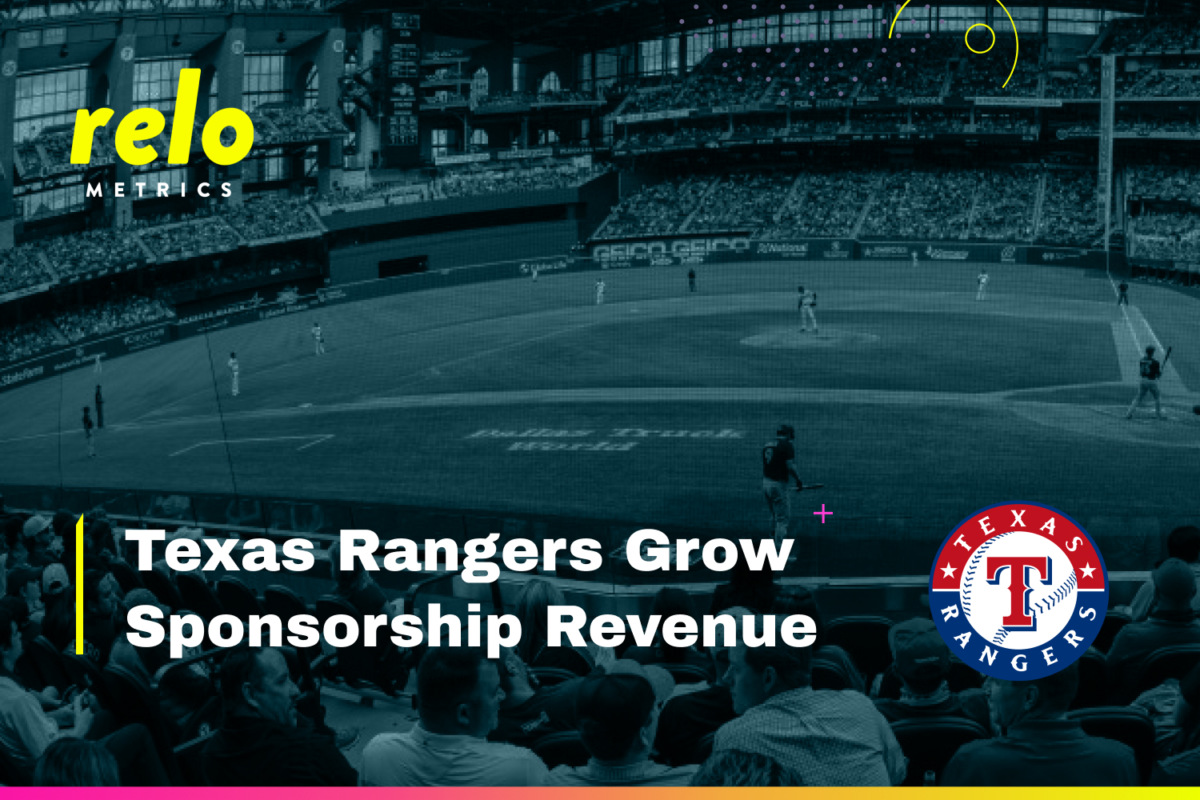 Amid a wealth of uncertainty around how COVID-19 would impact the team and the MLB as a whole, the Texas Rangers utilized Relo Metrics (formerly GumGum Sports) to measure and optimize their brand partnerships in near real-time in order to drive the most value both for the Rangers and their partners. 
It worked. 
The Rangers were able to grow numerous local sponsor deals and retain revenue by identifying and tracking make-good opportunities – across broadcast television and branded content – easily within one analytics platform.
Check out the case study to learn how Relo Metrics helped the Rangers and how they can help your organization.
Today's Action
*All times are EST unless otherwise noted.
*Odds/lines subject to change. T&Cs apply. See draftkings.com/sportsbook for details.