The fallout from Russia's invasion of Ukraine continued in the world of sports over the weekend — particularly in soccer — as FIFA announced a ban on international games in Russia and Chelsea FC's owner, Russian billionaire Roman Abramovich, handed control of the club to trustees of its charitable foundation.
Ligue 1 Taking Private Equity Bids for Media Stake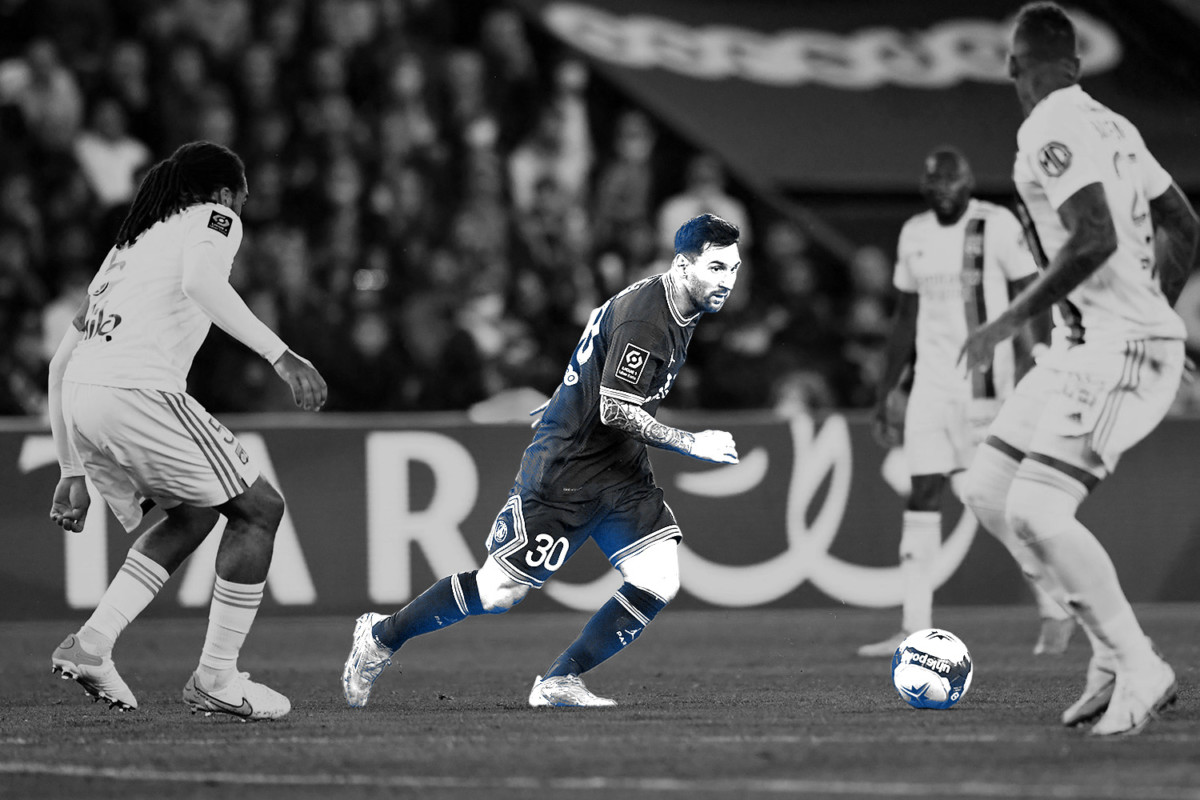 Ligue 1 is set to become the next major league to sell a stake to private equity.
France's top soccer league is taking bids for shares in a new entity that would hold its media rights business.
The league is looking to raise $1.7 billion through the investment and reportedly asking bidders how large a stake they seek for that amount, rather than how much they would like to invest price-wise.
Hellman & Friedman, Silver Lake, and Oaktree Capital are all expected to bid.
Reports from December stated that Bain Capital, CVC Capital Partners, Advent, and French private equity firms Ardian and BPI had already made bids.
Proposals valued the rights between $10.2 billion and $14.1 billion at that time. The league could select more than one partner in an eventual deal.
In December, La Liga ratified an agreement with CVC for $2.3 billion in exchange for an 8.2% stake in a new company to hold the Spanish league's media rights.
Media Mayhem
Ligue 1 saw its finances thrown into flux when its broadcast partner MediaPro stopped making payments on its rights deal worth $877.9 million per year, prompting Ligue 1 to take out a $253.3 million state-backed loan.
It later struck deals with Canal+ and Amazon on a split $802 million contract. Canal+ attempted to back out when Amazon's bid was accepted, but a court ruled in August 2021 that it must follow through on its contract.
Authentic Brands Group Buys DB Ventures for Reported $269M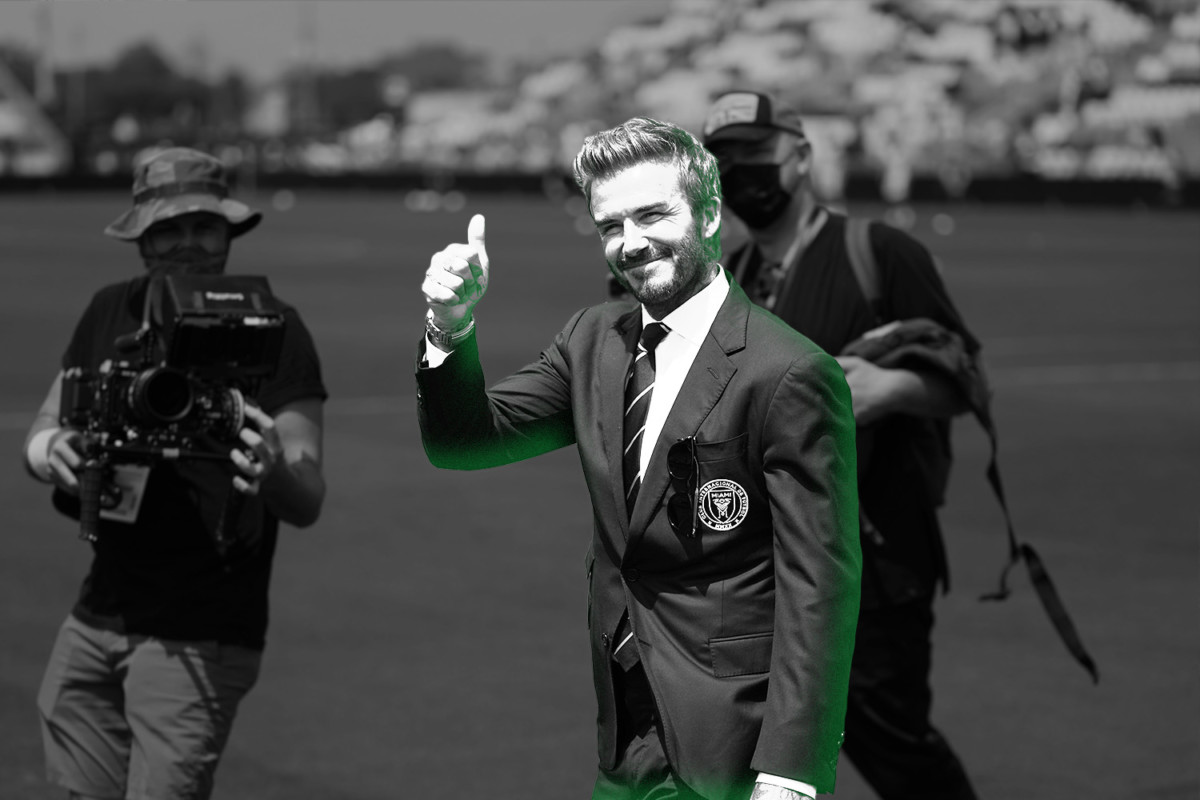 Authentic Brands Group confirmed its purchase of a 55% stake in David Beckham's global brand management firm on Thursday.
Financial terms were not disclosed, but CNBC reported that the deal was worth $269 million.
ABG says it's now the largest stakeholder in production company Studio 99, which was co-founded by Beckham three years ago.
DB Ventures manages Beckham's endorsement deals, including those with Tudor watches and Haig whiskey.
As part of the purchase, Authentic Brands will use Beckham's London offices as its European headquarters.
Buy It Like Beckham
Beckham reportedly repurchased his previously sold stake in DB Ventures from XIX Entertainment for $50 million in 2019. 
Alongside co-owners Jorge and Jose Mas, Beckham completed the buyout of Inter Miami — the MLS team he co-founded in 2018 — in September. Beckham also co-owns Salford City F.C., a League Two team in the English Football League.
ABG is valued at $12.7 billion following investments from private equity firms CVC Capital Partners and HPS Investment Partners. It entered an agreement to purchase Reebok for $2.46 billion in August.
SPONSORED BY NFLPA
New "AthleteAnd" Platform Connects Players and Partners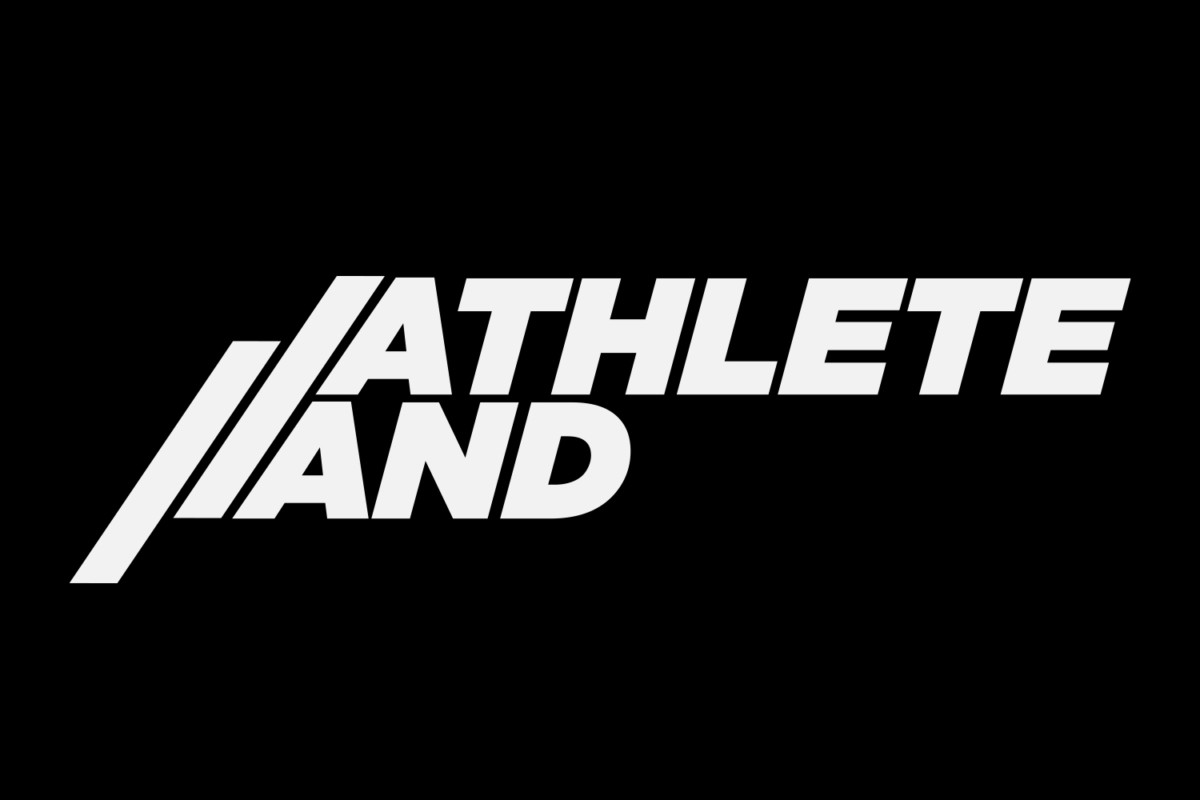 Athletes continue to symbolize excellence in more than just their respective sports. They are athletes AND business leaders, community builders, mental health advocates, and activists.
To encourage athletes to further develop and showcase their personal identities, the NFLPA and OneTeam Media have partnered to launch AthleteAnd as a new content platform for all professional athletes.
The podcast and video platform will feature hosts from across sports, including NFL veterans Brennan Scarlett and Brandon Copeland, focused on the off-the-field stories of NFL players, and will expand to include athletes from other OneTeam partner Players Associations.
The podcasts will allow athletes to share their passions with fans, further develop their "AND," and authentically connect with brand partners for new meaningful storytelling opportunities and partnerships.
To learn more about AthleteAnd, visit their website or reach out here.
Churchill Downs Exiting Online Sports Betting, Casino Business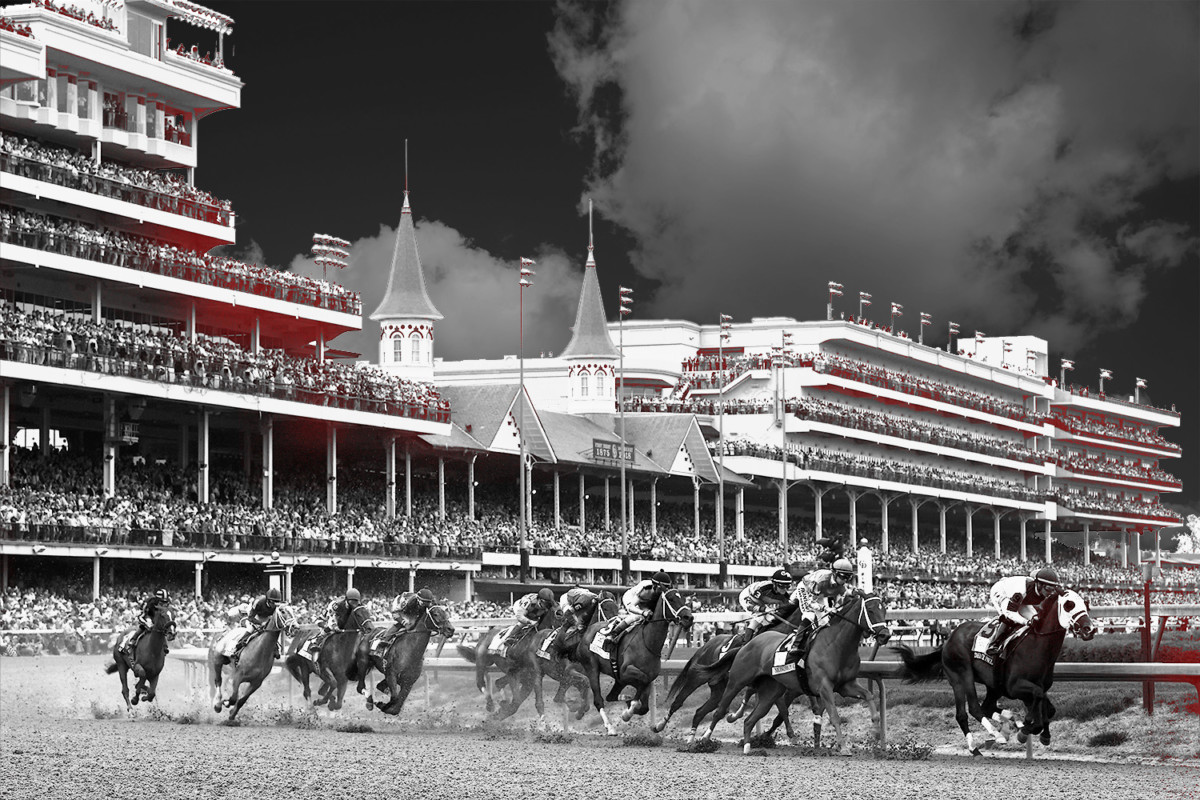 Churchill Downs Inc. is ceasing its larger online sports betting, iGaming operation, and casino business, CEO William Carstanjen said.
The move ends the company's foray into online betting, which it began in 2017 when it purchased BetAmerica.
"We had high hopes for the potential to build a profitable business in this space," Carstanjen said. "However, the online sports betting and online casino space is highly competitive, with an ever-increasing number of participants that the states have licensed."
The company will keep its horse-racing-specific sports betting program, TwinSpires, up and running, as well as sportsbooks in casinos.
By The Numbers
The decision doesn't reflect an overall financial shortfall, according to the company.
Churchill Downs reported revenue was up $86.6 million from the same period last year in Wednesday's Q4 earnings report.
The company announced a record $1.597 billion in net revenue in 2021.
Despite the pivot, Churchill Downs still plans to spend $2.49 billion to purchase casinos in New York, Iowa, and Virginia.
Gaming SPAC PowerUp Acquisition to Raise $250M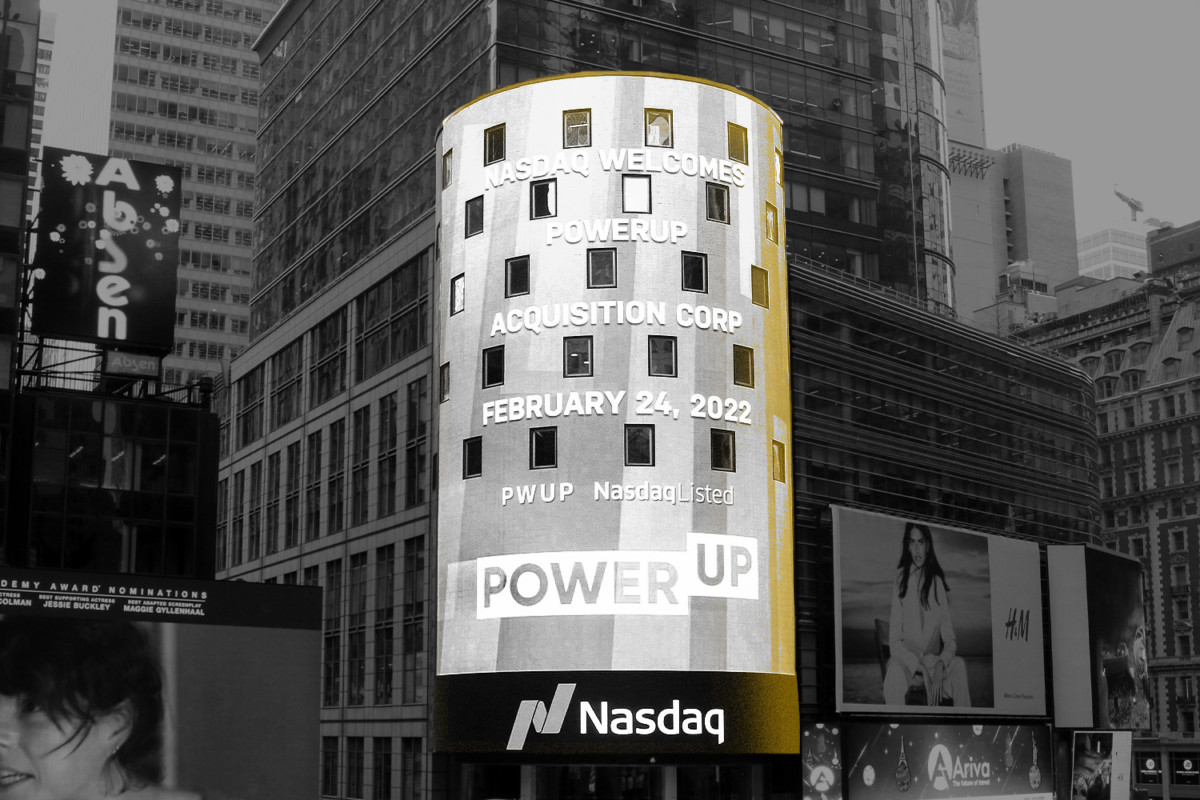 Blank-check company PowerUp Acquisition Corp. is raising $250 million in an initial public offering with a plan to target businesses in gaming and the metaverse.
Led by Bruce Hack, the former CEO of Vivendi Games, and Jack Tretton, the former president and CEO of Sony Computer Entertainment America, PowerUp Acquisition has been planning to tap into the gaming industry since the spring of 2021.
Hack facilitated Vivendi's merger with Activision in 2008 and helped the publisher reach profitability, while Tretton was instrumental in building the PlayStation brand.
The video game industry has seen an onslaught of major deals recently.
Last year, $85 billion worth of deals were made involving video game companies.
$150 billion in deals are expected to take place in 2022, per Drake Star Partners.
PowerUp Acquisition could raise additional capital through a private investment in public equity.
Stiff Competition
UTA Acquisition, a SPAC led by former Nintendo of America CEO Reggie Fils-Aimé, announced plans to raise $200 million last December.
The blank-check company is also focused on merging with a private firm in gaming and digital media.
SPONSORED BY KAULIG RACING
Get To Know NASCAR's Team On The Rise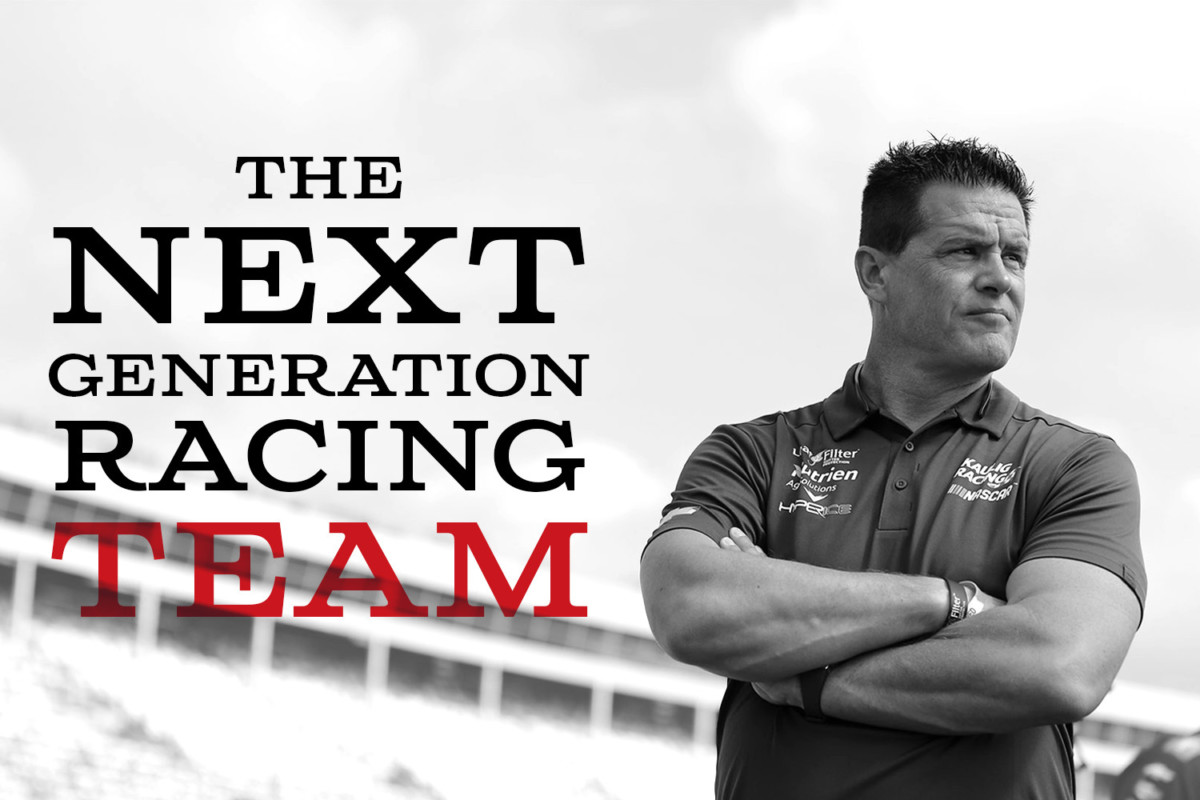 Kaulig Racing is on the rise. And the team is up for the challenge.
Since its inception in 2016, Matt Kaulig's team has earned 14 wins in the NASCAR Xfinity Series (NXS), including the 2021 regular-season championship. Additionally, the team earned its first NASCAR Cup Series (NCS) win at Indianapolis Motor Speedway in 2021, secured multiple charters, and established itself as a legitimate contender going into the 2022 NCS Season.
Not only are they gaining recognition in racing circles, but also building a new racing fan base — Kaulig has attracted young talent that provides more opportunities to stay relevant and grow alongside new fans.
Learn more about Kaulig Racing, how they've grown, the partners they've secured, and what the future holds.
Retired NASCAR driver Dale Earnhardt Jr. is launching a vodka company, High Rock Vodka, with his wife Amy this spring. For more on Earnhardt's venture and current mindset toward racing, check out his interview with Front Office Sports.

Activision Blizzard shareholder Kyle Watson has

filed

a lawsuit against the video game developer and its board of directors, alleging that the company violates the Securities Exchange Act in its planned sale to Microsoft.

The Premier Hockey Federation is allowing teams to spend an additional $10,000 on top of their $300,000 salary cap for the rest of the season. The six teams will also have the ability to include 26 players on their rosters instead of 25.
Brands like Degree, Gopuff, Pepsi, Foot Locker, Nike, SoFi, and so many others are diving headfirst into the NIL market. Download our latest white paper to learn how your brand can leverage NIL in 2022.*
*Sponsored Content