LeBron Latest to Join Three-Comma Club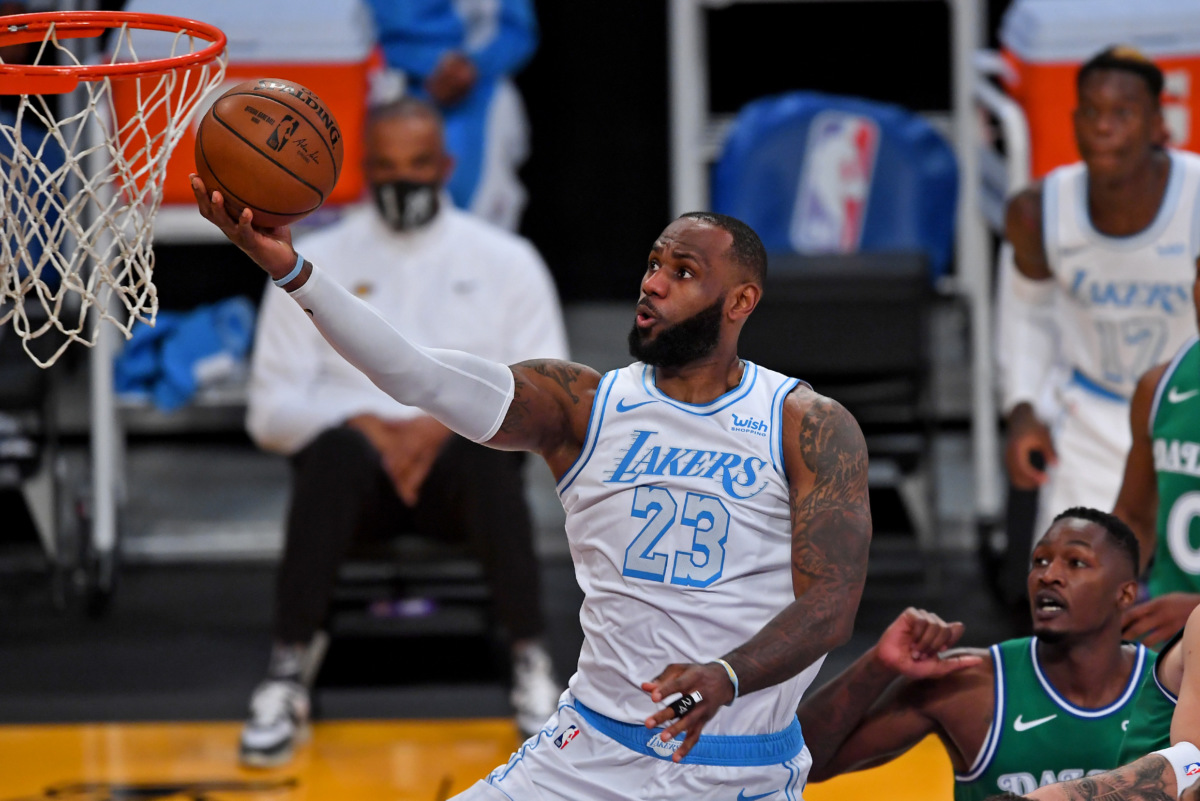 LeBron James is adding another historic accolade to his resume.
This year, the Los Angeles Lakers star will become the fifth professional athlete to surpass $1 billion in career earnings while active, according to Forbes.
Other members of the club:
Tiger Woods
Floyd Mayweather
Cristiano Ronaldo
Lionel Messi
More than half of James' earnings — approximately $700 million — have come off the court. He's earned more from endorsements, memorabilia and media than his playing contracts every year since 2010.
His 2020 earnings are expected to total $95.4 million, with about two-thirds coming from off-court sources. That'll make him the top-earning player in the NBA for the seventh straight year, though 2016-17 was the only season he took home the league's highest salary. 
Counted among that career total is his billion-dollar lifetime contract with Nike, as well as 18 years as a Coca-Cola endorser — a deal set to come to an end this year as James is expected to sign a multi-year contract with PepsiCo. 
His other endorsements include AT&T, Rimowa, GMC, Beats by Dre and Blaze Pizza — in which he owns an approximately 10% stake. James also has a 2% ownership stake in Liverpool FC, invested in Lobos 1707 Tequila and founded The SpringHill Company.
Next-Gen Console Scarcity Continues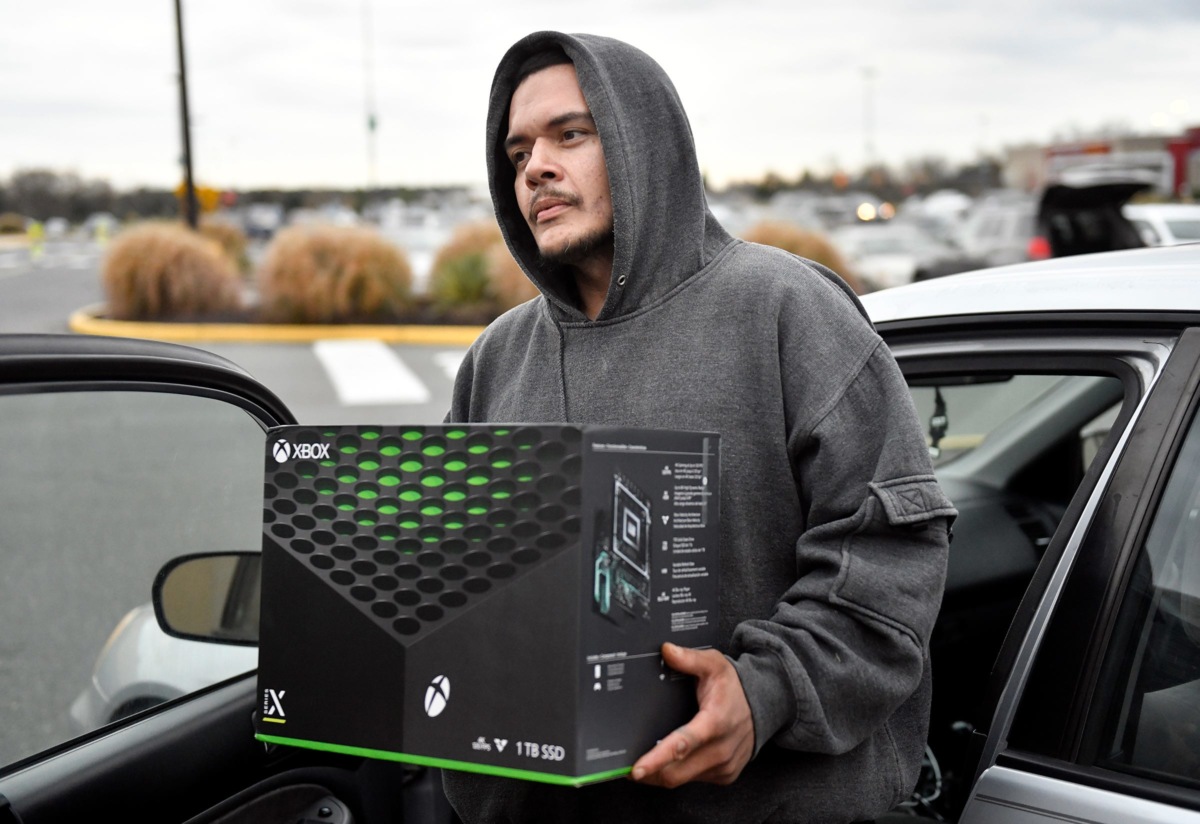 If you haven't been able to secure a PlayStation 5 or next-generation Xbox, that may not change any time soon.
Sony has described PlayStation 5 demand as "unprecedented" and promised more inventory. Microsoft says it is "working tirelessly with our manufacturing and retail partners to replenish Xbox hardware as quickly as possible."
But both companies' consoles are still incredibly difficult to find.
"In a lot of ways, they don't want to satisfy demand initially. They want to have an ongoing gap between supply and demand," David Gibson, CIO at Astris Advisory, told The New York Times. "They want to have buzz and excitement around it for a longer period of time."
Gibson estimates that Sony sold at least six million PS5s through the end of 2020.
He says that Microsoft sold about three million of the Xbox Series X and S.
Some scalpers are using "purchase bots" to buy consoles quicker than humans can. Walmart said it blocked more than 20 million bot attempts to buy a PS5 in one 30-minute window.
COVID lockdowns also closed factories at the same time demand for remote devices rose with players at home.
Despite the inability to meet demand, Microsoft's console launch was its most successful ever, and the company's gaming unit had its first $5 billion quarter from October through December.
We'll find out more about how PlayStation 5 has performed from Sony's earnings report on Wednesday.
SPONSORED
The Big Game's Big Show

The Pepsi Super Bowl Halftime Show is one of the biggest moments of the year.
This year, award-winning artist The Weeknd is set to perform an amazing show. Grab and scan your Pepsi to get closer to the action and experience Halftime like never before.
Visit pepsi.com to learn more.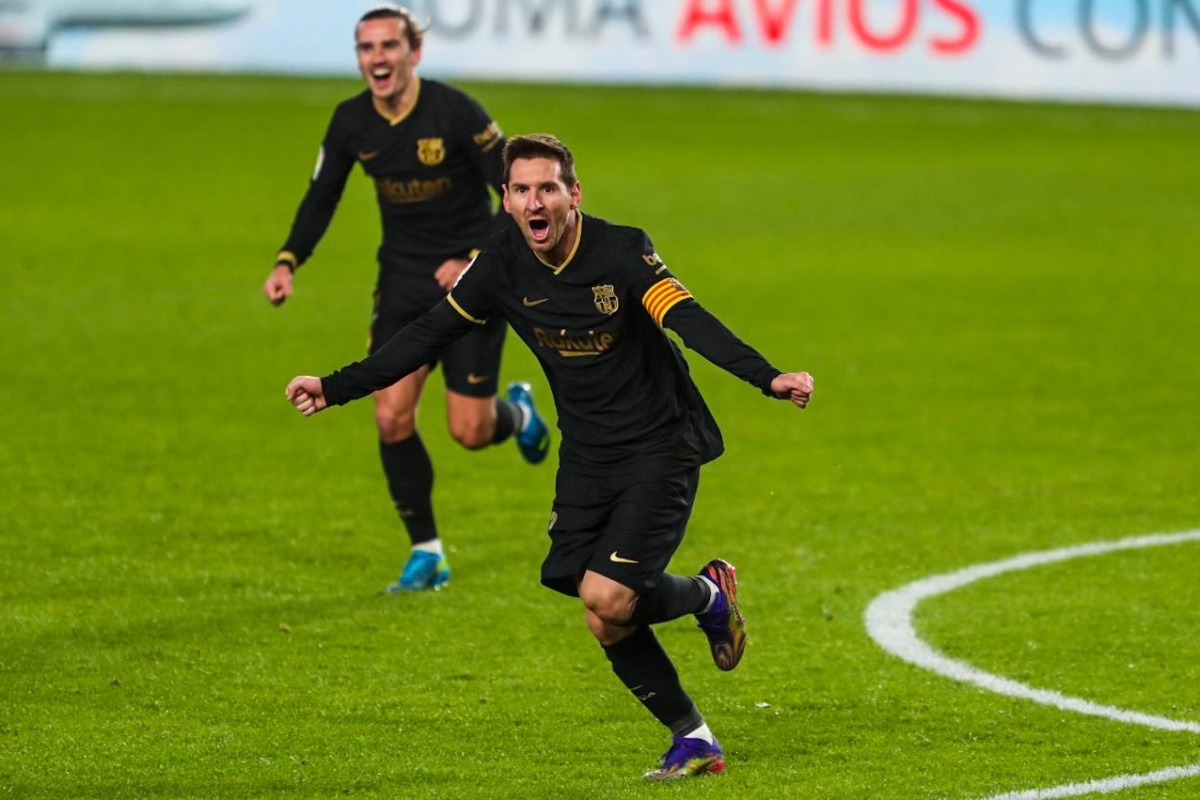 Patrick Mahomes' $503 million contract with the Kansas City Chiefs is not, in fact, the largest contract in sports history. The mantle belongs to a different football superstar. 
Lionel Messi's contract with FC Barcelona is worth a maximum of about $674 million over four years. The contract includes an annual salary of about $167 million, a "renewal fee" of about $139 million, and a "loyalty bonus" of about $93 million, according to documents leaked to Spanish paper El Mundo.
The 33-year-old star, who has just six months remaining on his contract, reportedly already secured about $619 million of his current deal. European soccer clubs aren't subject to the same salary caps as American sports teams, so contract numbers often go unreported.
Mahomes' then-record-breaking 2020 deal took the top spot from these previous monster contracts:
Mike Trout — 12 years, $426.5 million with the Los Angeles Angels
Canelo Alvarez — 5 years, $365 million with DAZN (exited in November)
Mookie Betts — 12 years, $365 million with the Los Angeles Dodgers
Bryce Harper — 13 years, $330 million with the Philadelphia Phillies
The Messi news comes shortly after another report alleged that Barcelona has accrued about $1.42 billion in debt. In October, the club said it had lost about $117 million as a result of the pandemic.
USA Shooting's Ideological Partnership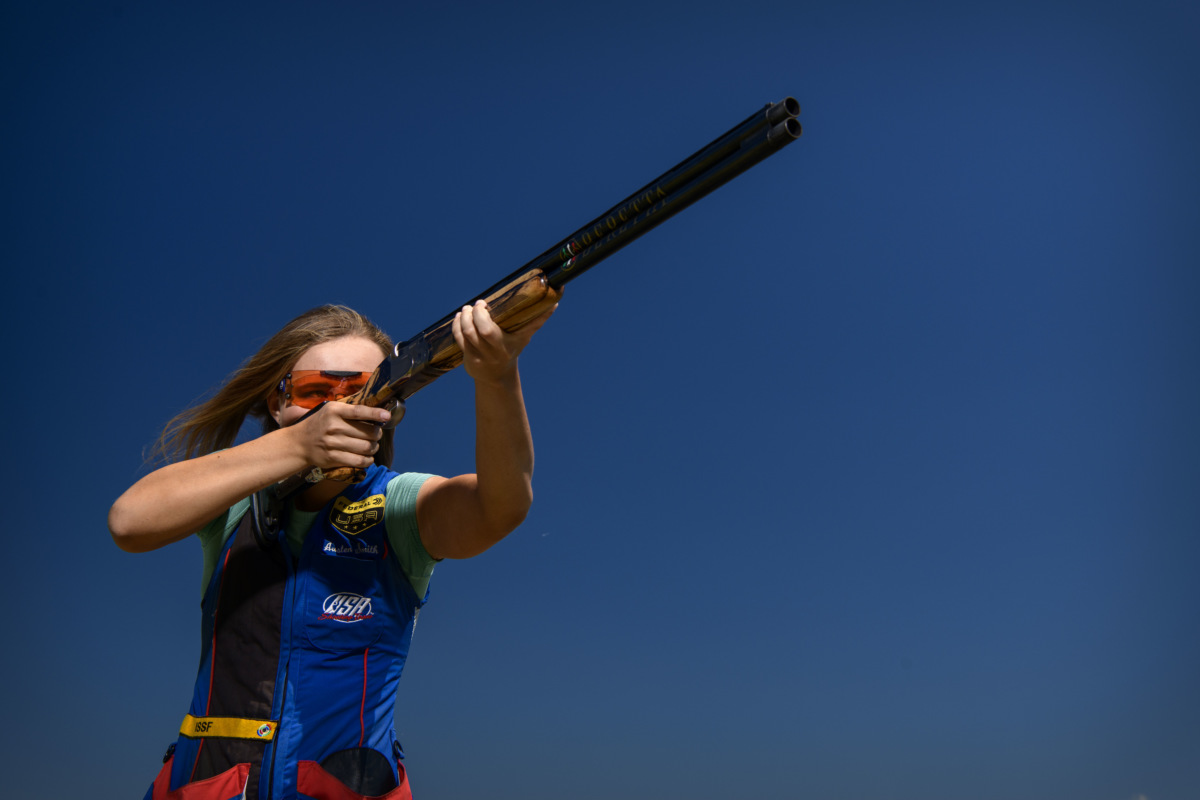 USA Shooting went from practicing inside an abandoned Macy's to landing a partnership worth millions.
The national governing body's deal with Hillsdale College, a conservative Christian school in Michigan, will help offset its COVID-19 losses and further its Second Amendment agenda.
The college is investing over $15 million in a wide-ranging partnership that includes upgrading its facilities and permission to call itself "the home of the USA Shooting."
"We believe in developing not just world-class athletes but also world-class citizens that are going to be supporters of the broader shooting sports and our Second Amendment rights going forward," USA Shooting CEO Matt Suggs told The Wall Street Journal.
The partnership is unusual, as Olympics-related entities typically shy away from political ties.
USA Shooting, which has an annual budget of $6.5 million, wound up practicing in a Macy's when COVID-19 shut down its Olympic training center for weeks. Under the deal with Hillsdale, which was recently extended for 10 years, it will relocate three major competitions a year to the college and hold various team training camps there. 
USA Shooting has dominated the Olympics, winning twice as many medals as China, the next most-decorated country. It will compete in 15 medal events across the rifle, pistol and shotgun disciplines at this year's games.
WEBINAR
Executive Roundtable: Putting Employees First

In a unique year for sports, several organizations set fantastic examples for the rest of the industry by showing strong leadership and putting employee welfare first in the face of COVID-19.
FOS sits down with leaders from the Charlotte Hornets and Miami Dolphins, two of the winning organizations from 2020's Best Employers in Sports Awards presented by FEVO, for a roundtable discussion on how their organizations kept the focus on their employees, even in uncertain times. Topics include initiatives around diversity and inclusion, COVID-19, professional development, and more.
Front Office Sports CEO Adam White and FEVO CEO Ari Daie will host the conversation with:
Fred

Whitfield,

President and Vice Chairman,

Charlotte Hornets
Jason Jenkins, Senior VP, Communications and Community Affairs, Miami Dolphins
Join LIVE on Tuesday, February 2nd at 1PM ET. Grab Your Spot Now!
Snowboarder Chloe Kim won her fifth X Games halfpipe title, one short of the women's record for the event. Freeskier Eileen Gu, 17, became the first athlete representing China to win a gold medal at the X Games.

The Detroit Lions are trading quarterback Matthew Stafford to the Los Angeles Rams for quarterback Jared Goff as well as two first-round picks and one third-round pick. The trade won't be official until March 17, when the 2021 league year begins.

Daytona International Speedway President Chip Wile expects around 30,000 fans at the Daytona 500 on Feb. 14. 

MLS and its players association are extending the deadline to agree on a revised CBA one week. If an agreement is not reached by 11:59 p.m. ET on Feb. 4, MLS said it will terminate the existing CBA and institute a lockout.
Do you have a PlayStation 5 or Xbox Series X/S?
Friday's Answer
On Friday, we asked you to reply with a business trend you're watching closely in 2021.
The most common responses were: NIL legislation, activism efforts from athletes and brands, and the longevity of remote work.