Happy Friday!   
Insights is back this week with a new updated Deal Tracker and One Big Thing about Nike and Adidas entering the metaverse. As always, if you have any questions, comments, or suggestions, please reach out to me directly at liam@fos.company. 
Insights Deal Tracker Year End Review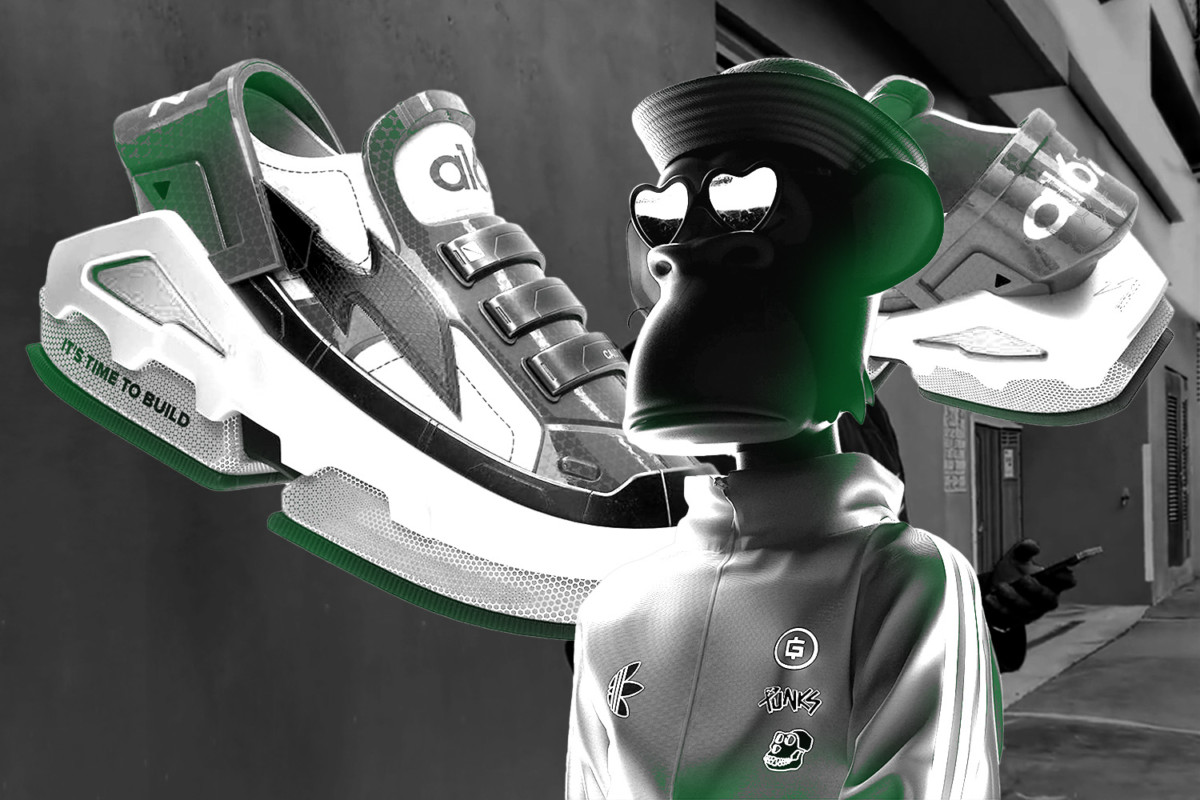 This week we wanted to highlight some of the key takeaways from the Insights Deal Tracker. Since its inception in June, the Insights Deal Tracker has catalogued 451 private market deals across verticals including crypto and blockchain, sports tech, social audio, augmented and virtual reality, health tech, and more.
Some quick observations from our first four months of tracking:
Gaming was – by far – the leading vertical, with 47 deals and $6 billion raised since June.
Lifestyle Health brands – defined as companies that provide consumer products focused on health – saw the most total deals with 56 deals cataloged and $2.6 billion raised.
Crypto and blockchain were equally as active, with 43 executed deals in our Tracker, totaling $2.2 billion raised

Of note: we only track blockchain applications related to NFTs, sports-specific ventures, and creator tools, as opposed to the entire crypto landscape

While wearables receive an outsized amount of coverage, they have not seen the same amount of attention from a capital markets standpoint

We tracked 25 wearables deals with a total of $782 million raised (a large portion of which can be attributed to WHOOP).
For more, check out the Insights Deal Tracker now.
ICYMI: Last week, we published a new Heat Check on The Future Role of ESG in Sports, with a specific focus on the electric vehicle market. You can access that report — along with our entire catalog of research — at Insights HQ.
One Big Thing:
It was announced on Monday that sportswear giant Nike would be acquiring digital fashion start-up RTFKT (pronounced "artifact") for an undisclosed amount. The company, which is classified as a "digitally native apparel brand", has quickly become a mainstay in the digital apparel space as they successfully melded sneaker drop culture with NFT technology.
To date, RTFKT has raised $9.5 million over two deals to build the preeminent digital fashion powerhouse. The company can most aptly be desired as a digital version of famed street wear brand Supreme. The company is most famous (prior to the Nike acquisition) for selling out $3.1 million worth of NFT sneakers in seven minutes.
Prior to the Nike acquisition, the company raised $8 million in its second seed stage funding round from Andreesen Horowitz, one of the most active Venture Funds in the blockchain and NFT space. According to Andreesen general partner Jonathan Lai, RTFKT has the opportunity to build the first "digital-first" fashion label.
"RTFKT is leading the way in building the bridge between digital and physical fashion … As we spend more time in virtual worlds, I believe that we will care just as much about our digital sneakers and handbags as we do our physical ones…Over the past decade, games have evolved from entertainment into social networks — for many folks today, games are the new mall and sports bar."
-Jon Lai
While RTFKT has planted its flag as a digitally-native brand, Nike is by no means treading lightly into the space. Over the past several months, Nike has made several direct investments into the greater metaverse, web3.0, and NFT economies. Nike first started integrating blockchain strategies as far back as 2019, when the footwear giant received a patent for blockchain-compatible sneakers known as "CryptoKicks." The original thesis behind CryptoKicks was that purchasers would receive a digital copy of any shoes they purchased which would then be deposited into a Nike specific crypto wallet known as a "locker".
Since then, the brand has made several new investments.
Nike has its own virtual space within Roblox — called NIKELAND — where users can play games and check out products.
The company filed a trademark application for its signature swoosh logo and "Just Do It" slogan in "downloadable virtual goods, namely, computer programs featuring footwear, clothing, headwear, eyewear, bags … for use online and in online virtual worlds."
Nike isn't the only brand to go deep on the metaverse. Adidas Originals recently announced that it would be launching NFTs for virtual blockchain-based gaming worlds. Characters within The Sandbox and Bored Ape Yacht Club worlds would be donned with exclusive Originals digital merch and associated experiences.
In November, Adidas announced a partnership with cryptocurrency exchange Coinbase, without providing further details.
Just prior to that, metaverse company The Sandbox revealed that Adidas had purchased a plot of virtual land.
In early December, the company purchased Bored Ape Yacht Club #8774. The company now uses its newly purchased NFT as the profile picture for its 34.4 million Adidas Originals Instagram page.
The investments are strategic — a they make sense. Current estimates on the market for the metaverse range from large to downright gargantuan. Grayscale, the digital currency investing services company, posits that the metaverse is estimated to be a trillion-dollar revenue opportunity across advertising, social commerce, digital events, hardware, and developer/creator monetization. Epic Games CEO Tim Sweeney see's the opportunity as a "multi-trillion-dollar part of the world economy".
What do we think?
With brands as established as Nike and Adidas diving headfirst into the metaverse, it is hard not to take the trend seriously. When looking at the fashion and retail apparel industry as a whole, there are many factors that indicate a holistic shift towards a more digital market. According to Vogue Business's 2021 luxury consumer survey, three of the top five "most exciting trends" dealt with digital evolutions
41% stated they were most excited about digital traceability of brand products
21% stated they were excited about brand engagement with NFTs
17% indicated that they were excited about brands efforts to increase gamification of products
Blockchain technologies will likely play a role in the current traceability problem for products. Customers will be able to accurately and verifiably trace their product journey's to guarantee authenticity.
LVMH helped expedite the process by giving all of its brands access to the Aura blockchain system it developed in 2019. The involvement of LVMH means thirty percent of brands in the luxury space now have the capability to collect traceability details of their products via technologies like blockchain.
Additionally, brands are looking to further integrate virtual consultations, social, and conversational commerce practices. In the U.S., the trend has been slow to take off. In China, however, live commerce is a $171 billion market which is dominated by streaming on social platforms.
Retail and luxury apparel have both made large strides in becoming more digitally native industries. Social commerce and social commerce are early signs of the continued shift in distribution mix for retailers and brands. The metaverse, essentially digital distribution of digital goods, is not a huge leap from the current shift of emphasizing the digital sales of physical goods.
Other news worth revisiting...
KKR has firmly cast its vote for a return to in-person fitness as it invested $400 million in gym operator Pure Gym.
Australian Professional Leagues

, the professional soccer league based out of Australia, had 33.3% of its ownership stake purchased by Silver Lake Partners for roughly $100 million. .

Pure Gym

, the operator of gym facilities committed to providing a safe and welcoming place for training, raised ~$400 million in an expansion round from KKR. The deal values Pure Gym at $1.99 billion. 

Rtfkt

, the producer of custom-designed digital sneakers intended to meet the expectations of video game enthusiasts, was acquired by Nike for an undisclosed amount. 

Betcha

, the developer of a sports gaming application designed to innovative sports betting technology, was acquired by Vivid Seats for a reported $65 million. 

Medal.tv

, the developer of an online game recording platform intended to share digital game clips and highlights with gamers, raised a $45 million Series C round led by Omers Ventures. 
Try out the full Deal Tracker here.
This week's Sunday newsletter is an interesting one. I had the opportunity to speak with 8 investors in the sports space and get their "predictions" for 2022. What really stood out to me was the diversity of the responses particularly as it pertained to – you guessed it – blockchain technology. 
It seems incredibly easy to evangelize blockchain technologies and the ways it promotes overall traceability and transparency for consumers and companies alike. But there are some issues associated with the technology. Grifting on projects happens, some projects are built on non-valuable IP, and adoption can be difficult due to complex technological barriers.  While I am personally bullish on the technology – the challenges facing any type of mass adoption are real and likely outweigh the benefits to many as of this moment in time. 
If you have any questions on the topic please feel free to reach out to me directly at liam@fos.company.