Two heavyweight 1-seeds, defending champion Stanford and tournament favorite South Carolina, are in action when the women's Sweet 16 tips off tonight. Last night, two men's 1-seeds went down.
Gonzaga Men Tie NCAA Record with 5th Exit as 1-Seed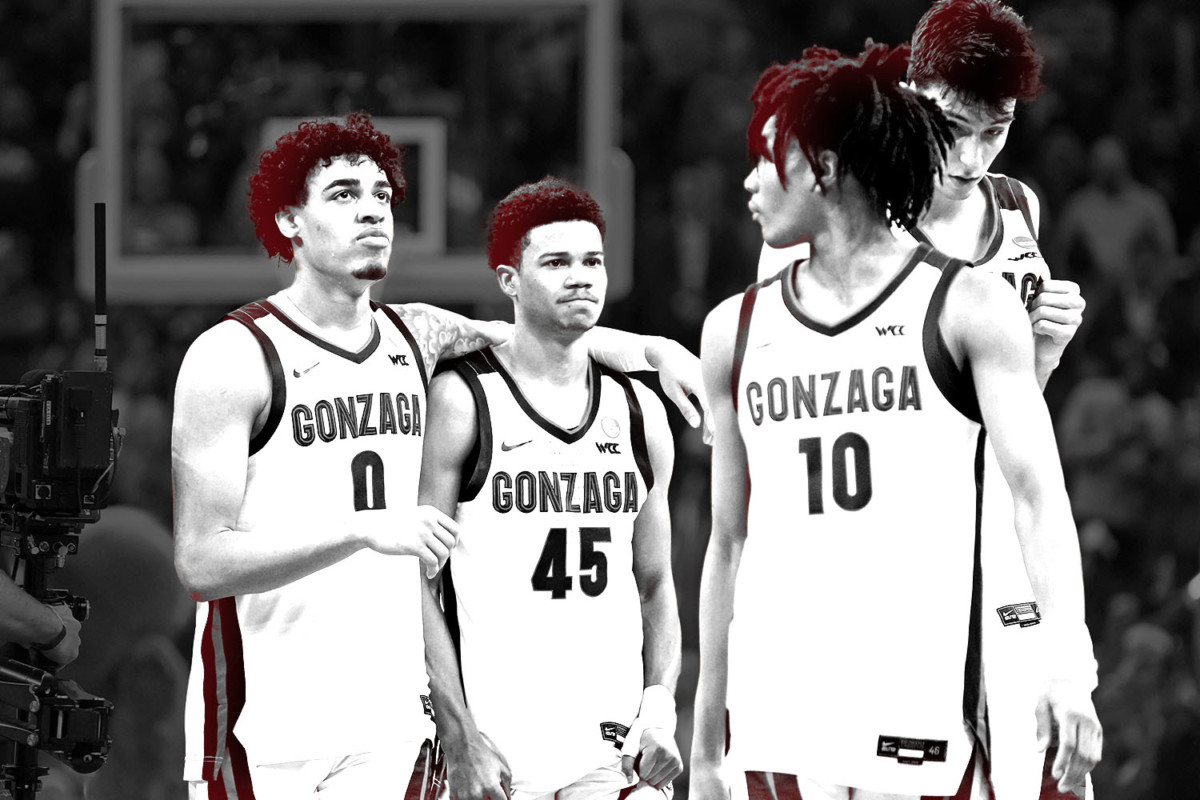 It's another lost season for Mark Few's Gonzaga.
On Thursday, the Bulldogs crashed out with a 74-68 defeat to Arkansas in the Sweet Sixteen. Once again, the best team in the country by most metrics — and the overall top seed in the men's tournament — hasn't delivered the school its first national championship.
The defeat was Gonzaga's fifth time entering the tournament as a 1-seed and failing to win a title — which ties Oklahoma for the most in NCAA history.
During Few's 23 seasons at the helm, the Bulldogs have reached two Final Fours, four Elite Eights, and 11 Sweet 16s.
They were ranked No. 1 wire-to-wire in 2020-21 but were blown out by Baylor in their second-ever title game appearance.
Few hasn't won a title despite the best career winning percentage (.836) among Division I coaches (min. 10 seasons).
Perhaps most shocking was Gonzaga's lack of offense — the Bulldogs led the nation in scoring (87.2 PPG) behind projected NBA first-rounders Drew Timme and Chet Holmgren.
Timme scored a game-high 25 points but led the team with five turnovers, while Holmgren went scoreless in the first half and fouled out with 11 points.
Few still earns around $3 million per season with an estimated net worth of $12 million — but his legacy is nothing without a title.
Memphis' Taylor Jenkins Shouldn't Be Overlooked for COTY
Third-year head coach Taylor Jenkins took over a 33-win Grizzlies team in 2019-20 — and turned them into championship contenders.
With eight games remaining, Memphis clinched the postseason in a 133-103 win over the Pacers on Thursday. Not only have the Grizzlies (51-23) been winning without Ja Morant, who's out for at least two weeks (knee), but they have the second-best record in the NBA with the second-youngest roster in the league. 
Yet Jenkins, who is overachieving with the team, remains a long shot for Coach of the Year (+800*), trailing Phoenix's Monty Williams (-200*) and Miami's Erik Spoelstra (+700*).
The Grizzlies are 16-2 without Morant this season; they won 13 of those by 10+ points.
Without Ja, their offensive rating is 118.9, they're scoring 118.1 PPG, and shooting 38.4% from three — which would all rank first in the NBA.
Jenkins and GM Zachary Kleiman are working with the second-lowest payroll in the league ($117.3M).
The 37-year-old comes from Mike Budenholzer's coaching tree, which includes prominent player development coaches such as Quin Snyder and Kenny Atkinson.
Even with a firm grip on hosting a first-round series — and a chance to hold on to the 2-seed, the Grizzlies have just the ninth-best (+2200*) title odds.
But at this rate, no one will want to run into these Grizzlies in the playoffs — with or without Morant.
SPONSORED BY SAILGP
SailGP, NEAR Unveil Global Partnership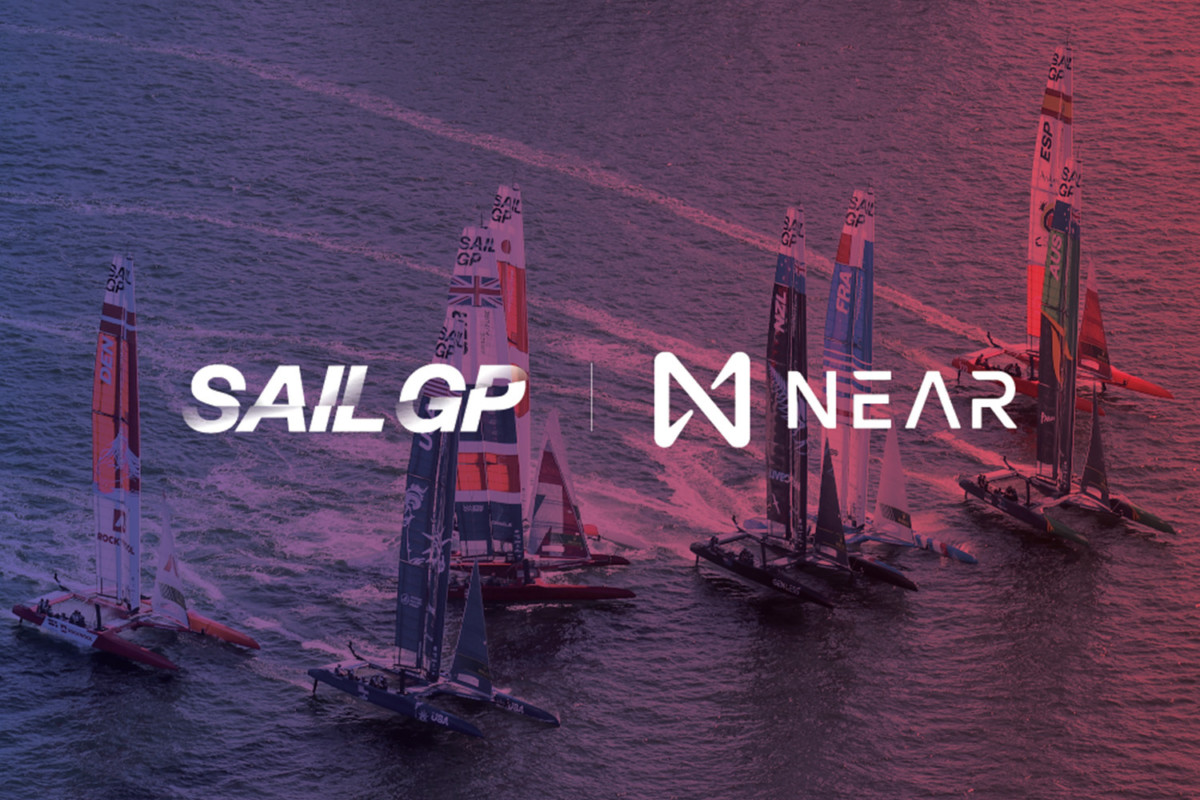 SailGP and NEAR today announced a multi-year, groundbreaking partnership which will enable fans and cryptocurrency enthusiasts to engage and access their favorite teams, athletes, and events like never before.
As part of the partnership, SailGP will explore the sale of a new team to a DAO launched on the NEAR Protocol – a first-of-its-kind community engagement and activation platform in professional sports.
NEAR, a leading carbon-neutral, community-driven blockchain development platform, will be able to leverage SailGP events worldwide and educate its rapidly growing community of developers, technologists, and platform companies on its capabilities.
Together, NEAR and SailGP will focus on initiatives including integrated technology and R&D, and global web3 community development. The partnership also provides an opportunity to educate millions of fans on the potential of web3.
Learn more about the partnership.
Q&A: Hope Solo Talks New Podcast, USWNT Settlement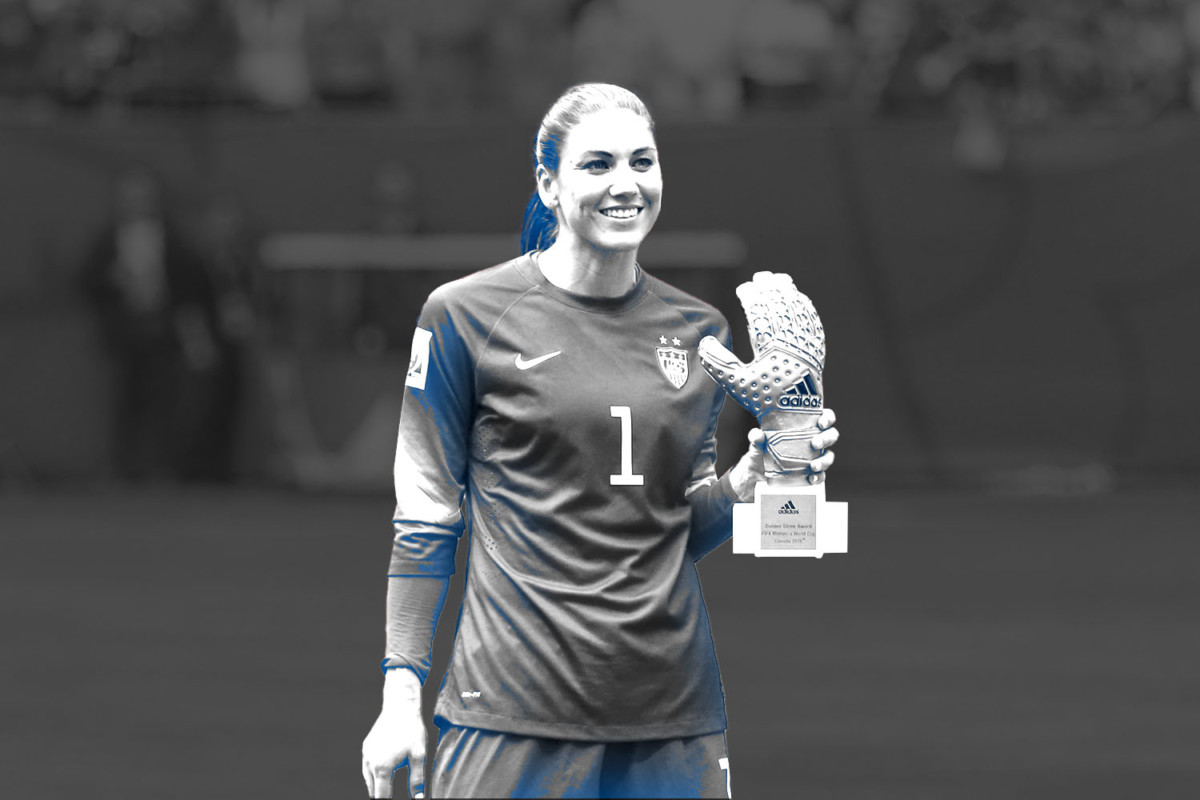 Hope Solo is arguably the greatest goalkeeper in history and one of the sport's most outspoken figures — she recently criticized the equal-pay settlement between the USWNT and the U.S. Soccer Federation. The two-time Olympic gold medalist and World Cup champion just launched her podcast "Hope Solo Speaks" on SiriusXM, which she says was attractive to her because "it's my voice — nobody's speaking for me." 
Below is an excerpt from our interview:
What appealed to you about doing a podcast?
People have their opinions about me, even though they've never met me. I have been called outspoken, and that is a badge of honor to me. In this day and age, it's very difficult to be honest and truthful, so I think a podcast was kind of right down my alley because I can be myself. I can be honest, I can be truthful, I can be outspoken, I can have my opinions, I can educate myself about other topics, and I can hopefully educate listeners.
In the announcement of the podcast, you said you've been "placed in a box" and that perceptions of you have been "off-target time and time again." Why do you think that is?
There's a lack of accountability when it comes to traditional media. It's clickbait; it's headlines. There has to be a villain, and when it comes to women's soccer, I was always the villain, and it just stuck. It just makes news and makes highlights, and people like to drag others down, honestly. And it's not just media, it's on social media as well. I've been through it, and I really just don't care anymore.
Why is the $24 million equal-pay settlement inadequate in your eyes?
When it comes to equal pay, it shouldn't be based on contingencies and conditions. The [settlement] number is a fraction of what we were going for. Many of the former players will not get paid, and many of the players who started this fight back in 2015 will not be beneficiaries of it. So to me, it's a selfish deal, a deal everybody just wanted to get done and move forward.
Read the full interview here.
—Chris Kuc
NFL: Former Heisman winner and Browns QB Johnny Manziel announced that his pro career is "over" and he'll be returning to the 7-on-7 Fan Controlled Football league; he played the 2021 season with the Zappers.
NCAAM: Duke head coach Mike Krzyzewski is headed back to the Elite 8 for a record-extending 17th time after the Blue Devils' 78-73 victory over Texas Tech; Duke faces Arkansas Saturday night as Coach K seeks his 13th Final Four appearance.
MLB: The Associated Press reported that 2021 AL Rookie of the Year Randy Arozarena, among 15 others, had his contract renewed instead of reaching negotiated agreements; Arozarena will be paid $716,600 in 2022 — $135,400 more than his 2021 salary.
NBA: Vanessa Bryant announced Thursday that Kobe Bryant's estate has reached a long-term deal with Nike; they'll continue making shoes and apparel from Bryant's Zoom Kobe series.