There's no more ad space available for Super Bowl LVI. NBC has multiple 30-second spots that sold for a record-setting $7 million, and 40% of the NFL's title game's advertisers are new.
WNBA, Teams Valued At $1B Following Capital Raise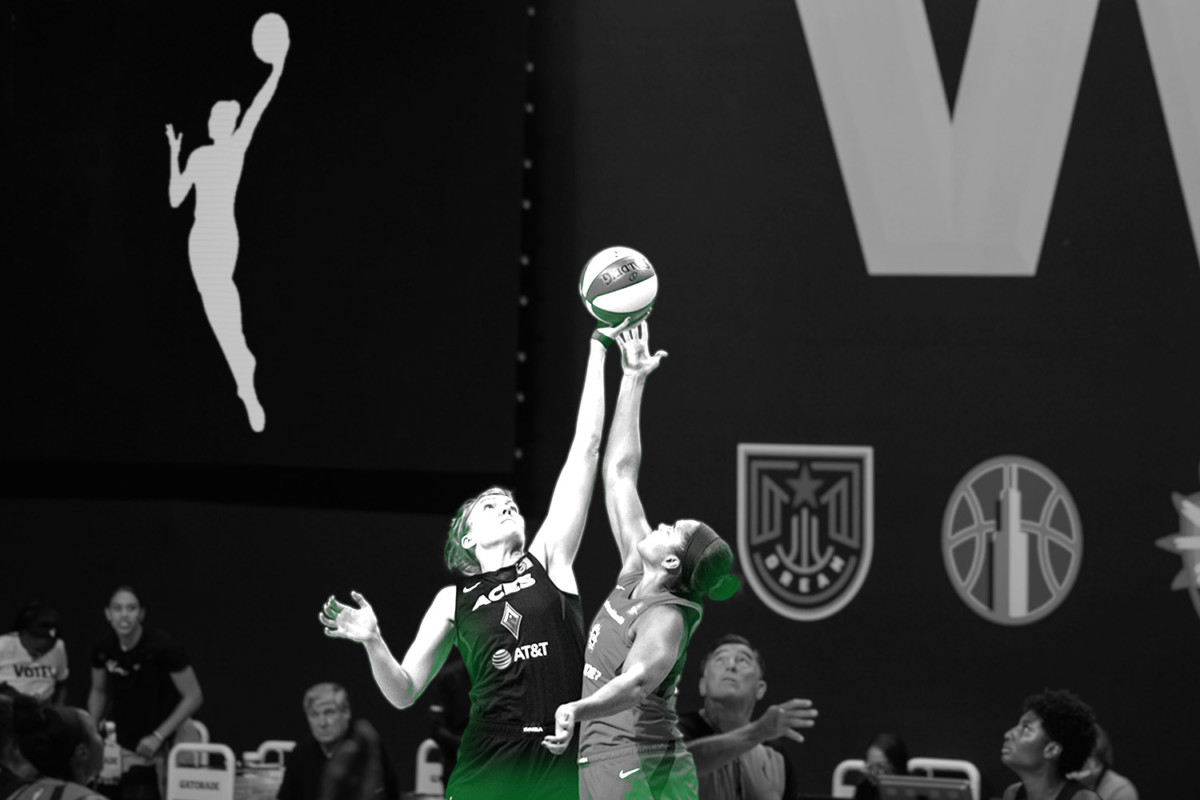 The WNBA and its teams are now valued at $1 billion following a historic capital raise of $75 million, a source with knowledge of the investment's impact told Front Office Sports.
The league billed the raise as the biggest ever for a "women's sports property." It includes a roster of A-list investors from the basketball community, as well as the worlds of business and politics.
The funds will go toward "human capital and operational optimization," marketing and growing the fanbase, merchandise strategy, and the globalization of the league.
Part of the raise was a "significant equity investment" from Nike.
Investors with NBA and WNBA ties include Joe and Clara Wu Tsai, Pau Gasol, and Swin Cash.
Other investors include former U.S. Secretary of State Condoleezza Rice and Laurene Powell Jobs.
The news follows a 2021 season that saw major growth — regular-season ratings were up 49% over 2020, per ESPN. The league earns about $25 million a year in media rights — a fraction of the NBA's revenue.
Player Experience
While the WNBA has made major strides in recent years with investing in players, criticism over salaries and resources continue.
Player salaries won't grow immediately as a result of the raise, and neither will access to charter flights, WNBA commissioner Cathy Engelbert said. Right now, the funds will give the WNBA more resources that "elevate players in the marketplace."
Penn National's Q4 Revenue Jumps To $1.6B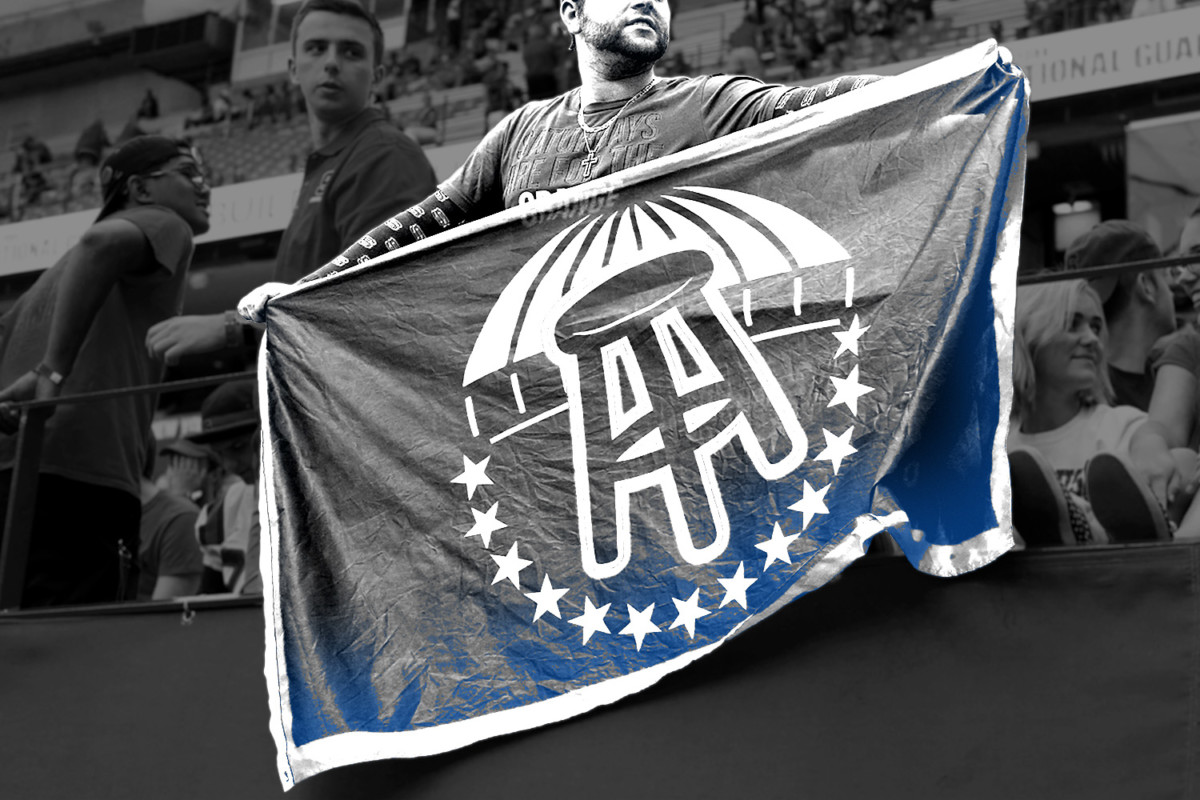 Penn National Gaming reported $1.6 billion in fourth-quarter revenue on Friday, a $545.1 million increase from the same period last year.
During the quarter, Penn National completed its acquisition of Score Media and Gaming, which operates sports content app theScore, for roughly $2 billion. The app generated record revenue with a 32% year-over-year increase.
The board has also authorized a new $750 million share-buyback program.
Up until 2020, Penn National focused almost exclusively on horse racing and casinos but has expanded its footprint in sports betting over the last two years.
In January 2020, Penn purchased a 36% stake in Barstool Sports at a $450 million valuation.
As part of the deal, Penn would be able to own 50% by 2023, but president and CEO Jay Snowden said that the company plans to acquire the entire brand.
The Barstool Sportsbook is expected to be integrated with theScore media app in the second half of the year.
The Penn-acle of Sports Betting
Last month, Penn launched its Barstool mobile and online sportsbook in Louisiana, the sportsbook's 12th state in operation. In November, it launched temporary sportsbooks in five Louisiana properties, leading to a combined market share of 58% in handle and 53% in gross gaming revenues in December.
Barstool Sportbook reportedly handled $775 million in 2021, and Penn estimates the company's total national share of the retail sports betting market is 12%, excluding Nevada.
IN PARTNERSHIP WITH KAULIG RACING
Racing's 21-Year Old Record Breaker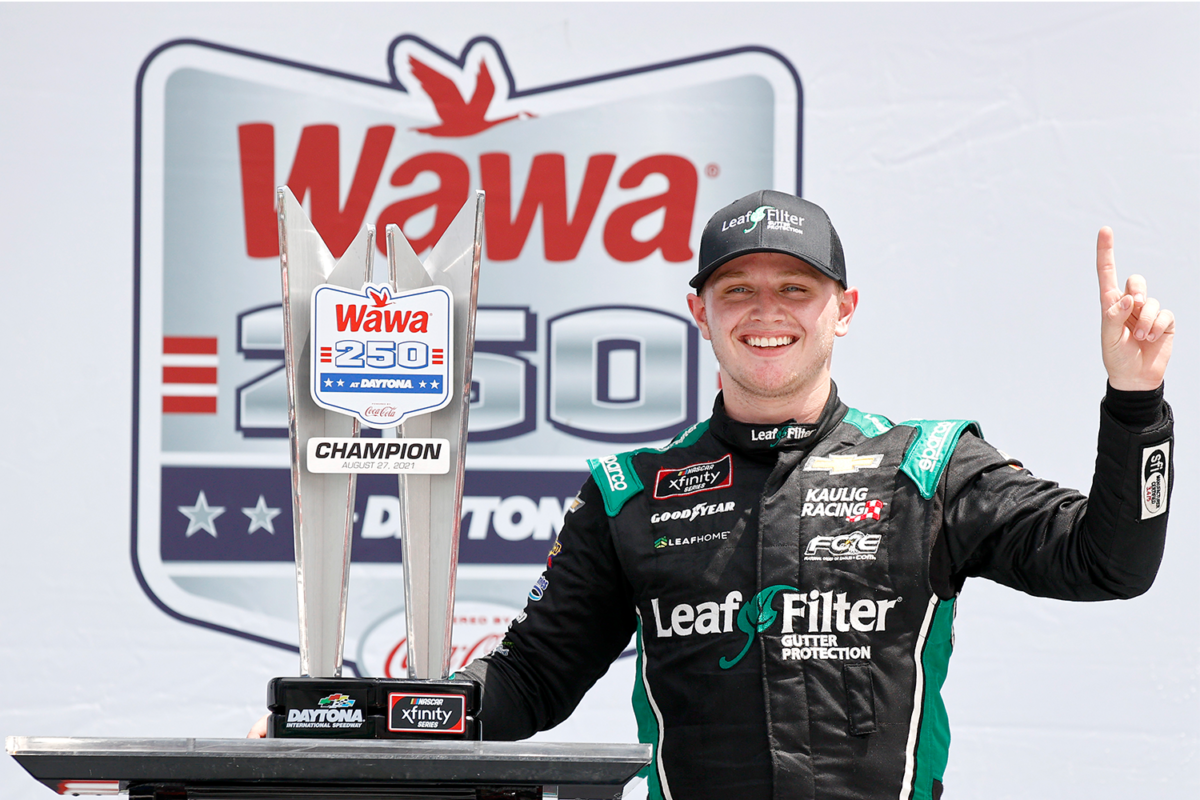 In 2022, Kaulig Racing looks to continue their rapid rise as they enter their first full-time NASCAR Cup Series (NCS) season. The future is bright with a roster full of up-and-coming drivers, led by one of the sport's best in Justin Haley.
Though he's competed in NASCAR races since he was a teenager, Haley burst onto the scene in his rookie NASCAR Xfinity Series (NXS) season in 2019. The young driver secured four top fives and 20 top-10 finishes before finding himself in Victory Lane in the NCS at Daytona International Speedway during a rain-shortened event.
In 2020 Haley went on to break records, joining the likes of Dale Earnhardt and Dale Earnhardt Jr. as the only drivers to win three superspeedway races in-a-row.
Now he's tasked with leading Kaulig Racing in 2022 and beyond.
Nintendo Posts Lowered Profits, Cuts Switch Sales Target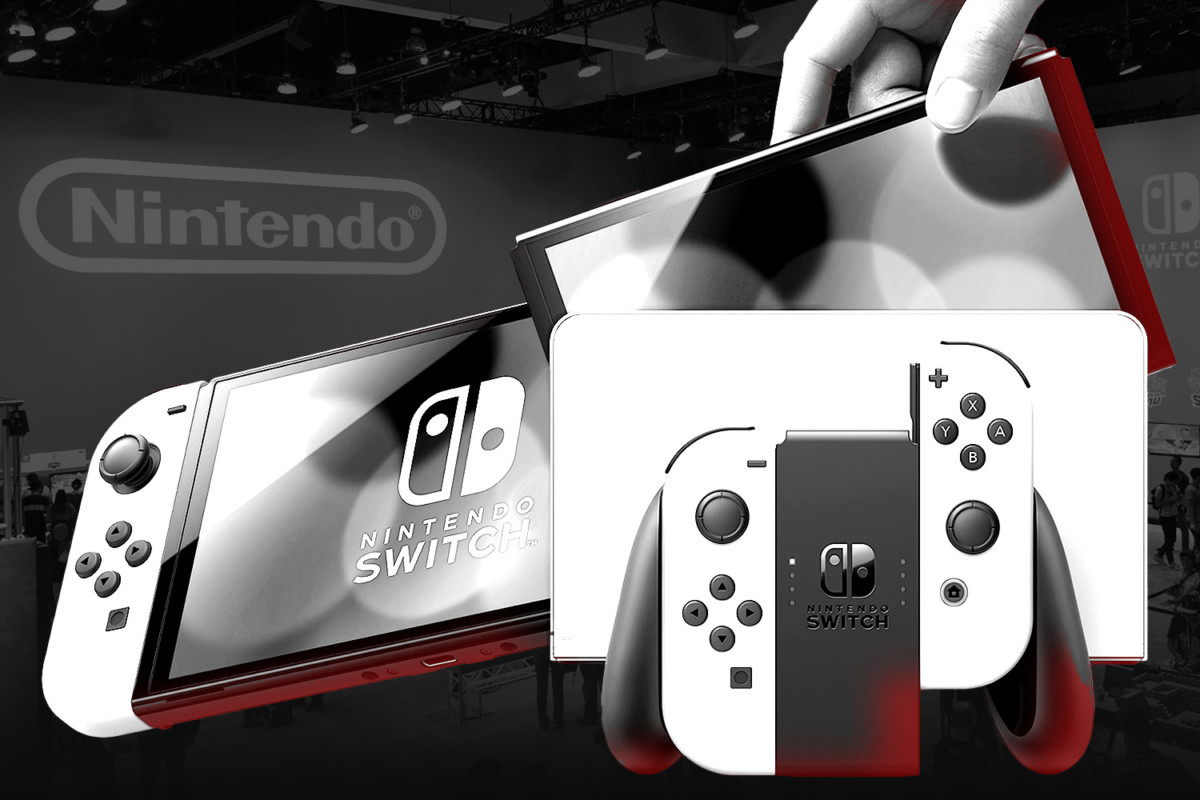 Nintendo reported lackluster earnings and lowered its full-year sales outlook for the Switch console following the release of its latest earnings report.
The Japanese video game giant generated $11 billion in sales for the nine months ending Dec. 31, 2021, a 6% decrease year-over-year. Nintendo reported a $3.2 billion profit during the period, down 3% compared to the same period the year prior.
Nintendo had a previous goal to sell 24 million units this fiscal year but now hopes to offload 23 million units, citing the semiconductor shortage and COVID for the modified sales target.
Between October 2021 and December 2021, 10.67 million Switch consoles were shipped.
The Switch is officially Nintendo's best-selling home console ever, with 103.54 million units sold.
Despite the historic mark, hardware sales decreased 21% year-over-year over nine months.
Nintendo's adjusted sales for the Switch follow a previous full-year sales forecast of 25.5 million units, but the target was cut to 24 million units last quarter for the same reasons.
Arms Race
Sony's PlayStation 5 has sold 17.3 million units globally since its November 2020 release despite the chip shortage.
Microsoft saw Xbox sales increase 4% year-over-year for the fiscal quarter ending Dec. 31, 2021, despite limited supply of the consoles.
The pending purchase of a 35% interest in MLB's Cleveland Guardians by David Blitzer will

value

the team at $1 billion.

Madison Square Garden Sports Corp.

generated

$289.6 million in revenue in fiscal Q2, up from $28.8 million for the same period the year prior.

BT is reportedly in

exclusive

talks with Discovery to create a sports TV service. The joint venture would give Discovery access to Premier League soccer.

Correction: In Thursday's AM newsletter it should have noted that WME's Jason Hodes represents Tom Brady for off-the-field business opportunities.
SPONSORED BY COINBASE
Play. Earn. Swap. Own.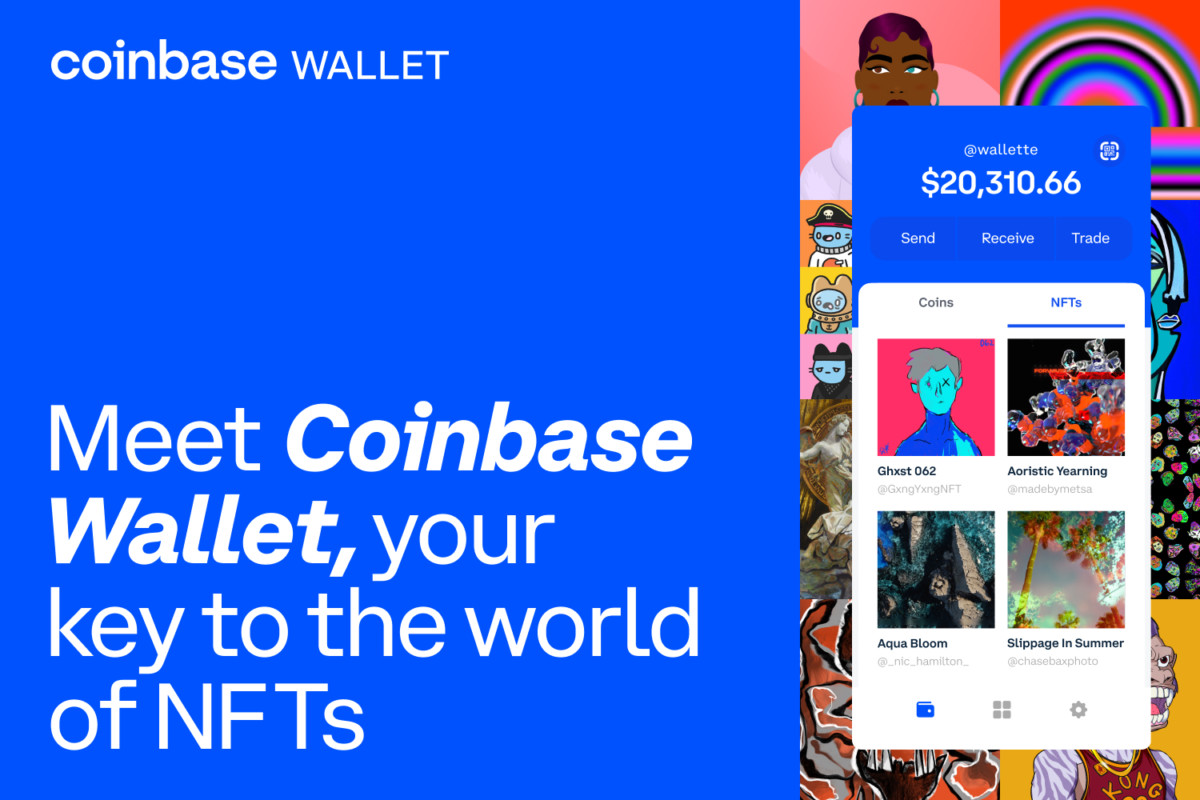 Ready to up your NFT game?
Crypto isn't just meant to be traded. With Coinbase Wallet, you can do so much more. 
Store all your crypto and NFTs in one place and explore the decentralized web right from your phone or browser. With support for 4,000+ assets and a whole world of dapps, Coinbase Wallet is a power-play for DeFi beginners and experts alike. 
It's the only wallet you need for all the NFTs you could want. Download Coinbase Wallet today.
Market Movers
U.S. stocks experienced declines across all three major indexes on Thursday. Here's a look at how sports-related stocks performed:
(Note: All as of market close on 2/3/22)
The Phoenix Suns (41-9) face the Atlanta Hawks (24-26) on Thursday at State Farm Arena.
How to Watch: 7:30 p.m. ET on TNT
Betting Odds: Suns -4 || ML -170 || O/U 226* (Bet on DraftKings)
Pick: Expect the Suns to build on their 11-game win streak. Take Phoenix to cover.
*Odds/lines subject to change. T&Cs apply. See draftkings.com/sportsbook for details.