Cross another name off the list of possible owners if the Denver Broncos hit the open market in 2022: Two-time Super Bowl champ and Hall of Fame quarterback Peyton Manning said that he's not "currently involved" with any potential ownership groups for the team.
Under Armour Rakes In $1.55B in Revenue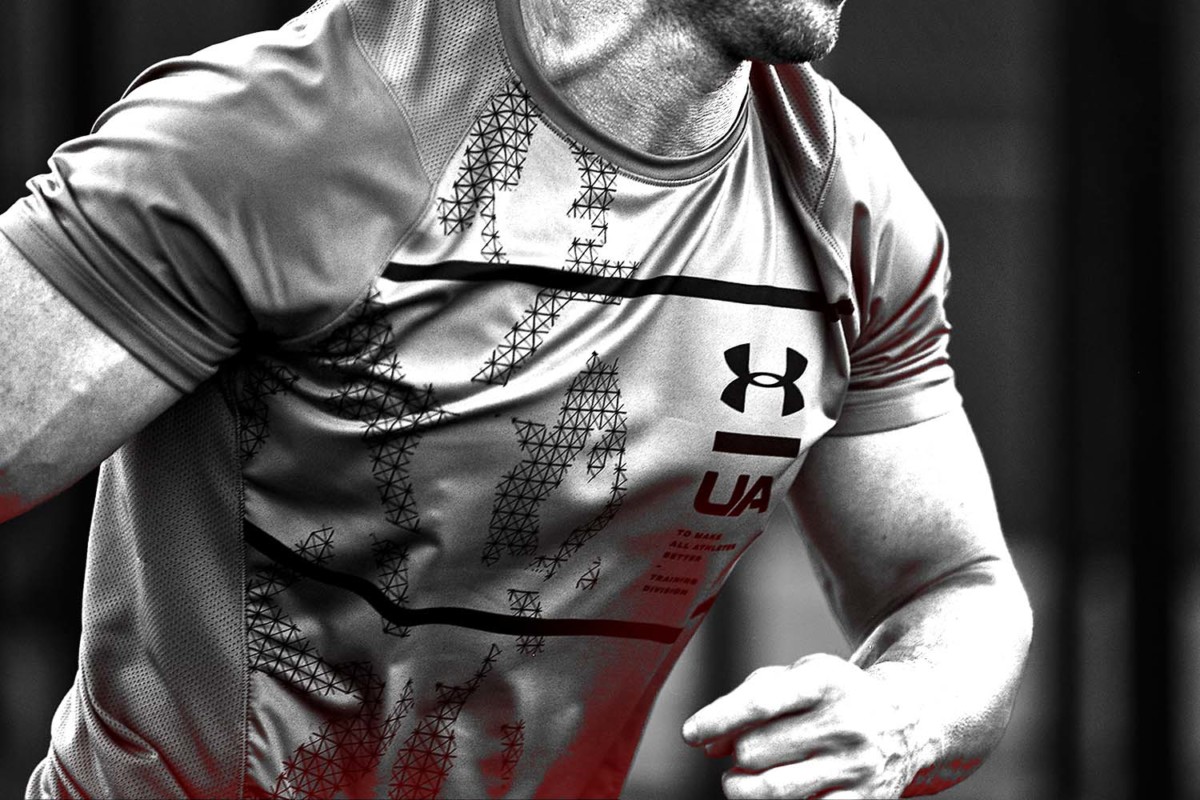 Under Armour posted third-quarter earnings Tuesday, recording an 8% year-over-year increase to $1.55 billion in revenue — beating analyst estimates of $1.48 billion.
Net income for the quarter hit $113 million compared to $38.9 million in Q3 the year before, with more demand for sneakers and performance apparel, according to CNBC.
Under Armour raised its full-year 2021 outlook despite potential material impacts due to COVID-19. It anticipates revenue for the year to climb 25% to $5.62 billion.
The company saw sales jump globally, with its international segment rising 18% and its North American segment — Under Armour's biggest market — increasing 8%.
Asia-Pacific sales rose 19%.
Latin America sales grew 27%.
Europe, Africa, and the Middle East saw sales increase 15%.
Online sales were down 4% year-over-year, but e-commerce still made up 33% of total sales.
During the quarter, the Los Angeles Superior Court rejected the company's attempt to dismiss a lawsuit from UCLA after Under Armour backed out of a 15-year, $280 million sponsorship deal.
The sportswear brand expects to "recognize $525 million to $575 million in charges" related to its restructuring plan announced in April 2020, aimed at improving profitability and cash flow.
Flutter Lowers Guidance as Sports Betting Favorites Rack Up Wins
FanDuel owner Flutter Entertainment lowered its guidance after a withdrawal from the Netherlands and a successful month for sports gamblers.
A few isolated events trimmed the company's full-year EBITDA guidance maximum to $1.74 billion from $1.87 billion.
Betting favorites won at a disproportionate rate in October, according to CEO Peter Jackson, leading to losses for the company. This included Liverpool's defeat of Manchester United and heavyweight boxing champion Tyson Fury's win over Deontay Wilder.
The run of unfavorable results docked Flutter's EBITDA by $81.8 million, per Jackson.
The company was also made to withdraw from the Netherlands and reapply for an online betting license due to new regulations. The move is expected to cost the company $13.6 million this year and $54.5 million in 2022.
Despite the course correction, the world's largest betting group saw its sports revenues rise 13% year-over-year in the third quarter to $1.23 billion.
Flutter's U.S. revenues rose 85% year-over-year to $381.5 million. The NFL season has been a boon to FanDuel, with Jackson noting that staking levels on Sundays regularly match that of the 2021 Super Bowl.
However, the company, which also owns U.K.-based Betfair and Ireland-based Paddy Power, still made more in those two countries ($669 million combined) and Australia ($504.2 million).
SPONSORED BY FLATFILE
Import Customer Data in 60 Seconds or Less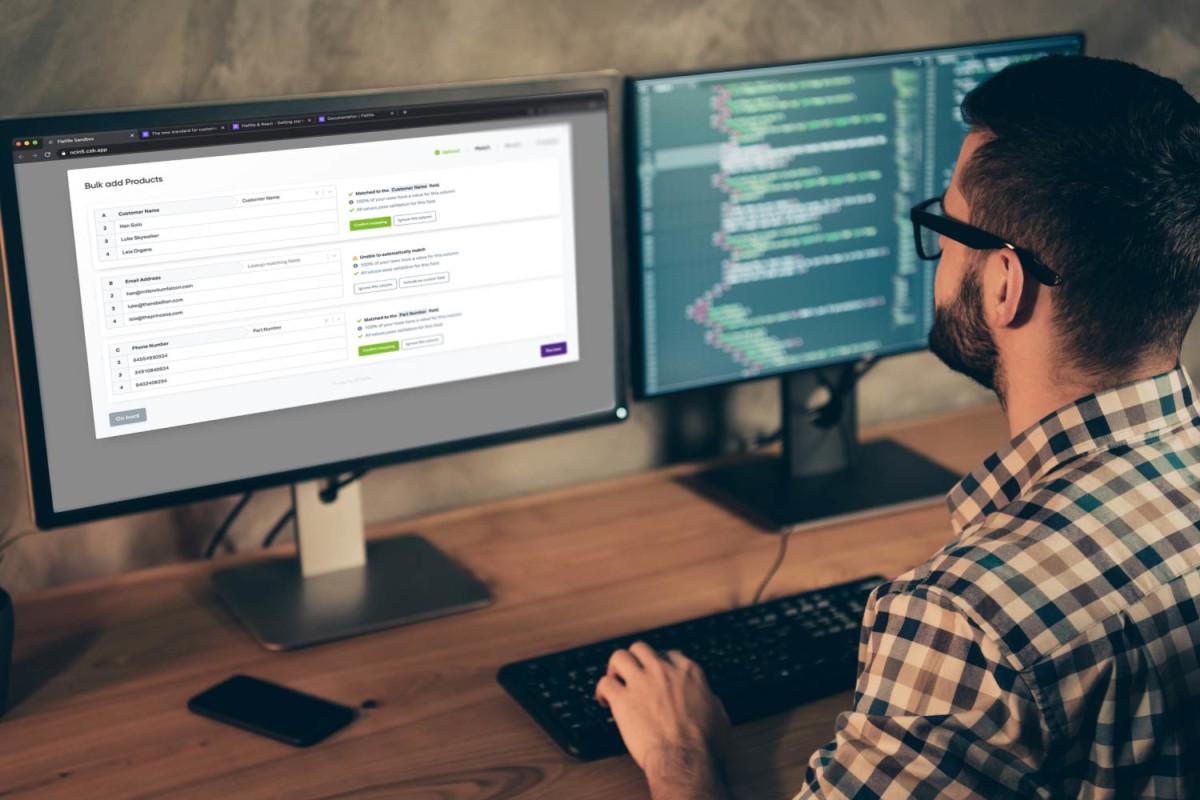 Formatting CSV templates, emailing sensitive Excel files back and forth, confusing import errors… getting customer data from Point A to Point B (aka data onboarding) is a massive pain.
Flatfile intuitively validates, transforms and makes sense of the customer data you depend on, turning it from a jumbled mess into an easy to use format for your business.
Grow your company faster with Flatfile, the data onboarding platform built to help your customers, partners, and vendors import their data in less than 60 seconds.
Chargers Unveil Plans for New HQ, Training Complex
The Los Angeles Chargers have reached an agreement with Continental Development and Mar Ventures to build a new headquarters and training facility in El Segundo, California.
The headquarters and training facilities of the Los Angeles Lakers and Kings are also in the city.
"This process played out for more than four years because we weren't willing to settle," said Chargers owner Dean Spanos.
The 14-acre complex, designed by Gensler Sports, will feature everything from offices and practice fields to a hospitality club and esports studio. It's expected to be completed by 2024.
State-of-the-art complexes are in high demand across the NFL.
The Chargers' new headquarters will be located seven miles from SoFi Stadium, the $5 billion sports and entertainment venue the team shares with the Los Angeles Rams.
SoFi is the centerpiece of the 298-acre Hollywood Park development project backed by Rams owner Stan Kroenke.
The project is the largest urban mixed-use development under construction in the Western U.S. and is home to the NFL's new West Coast headquarters.
SPONSORED BY HORIZM
The Digital Value of Fans in U.S. Sports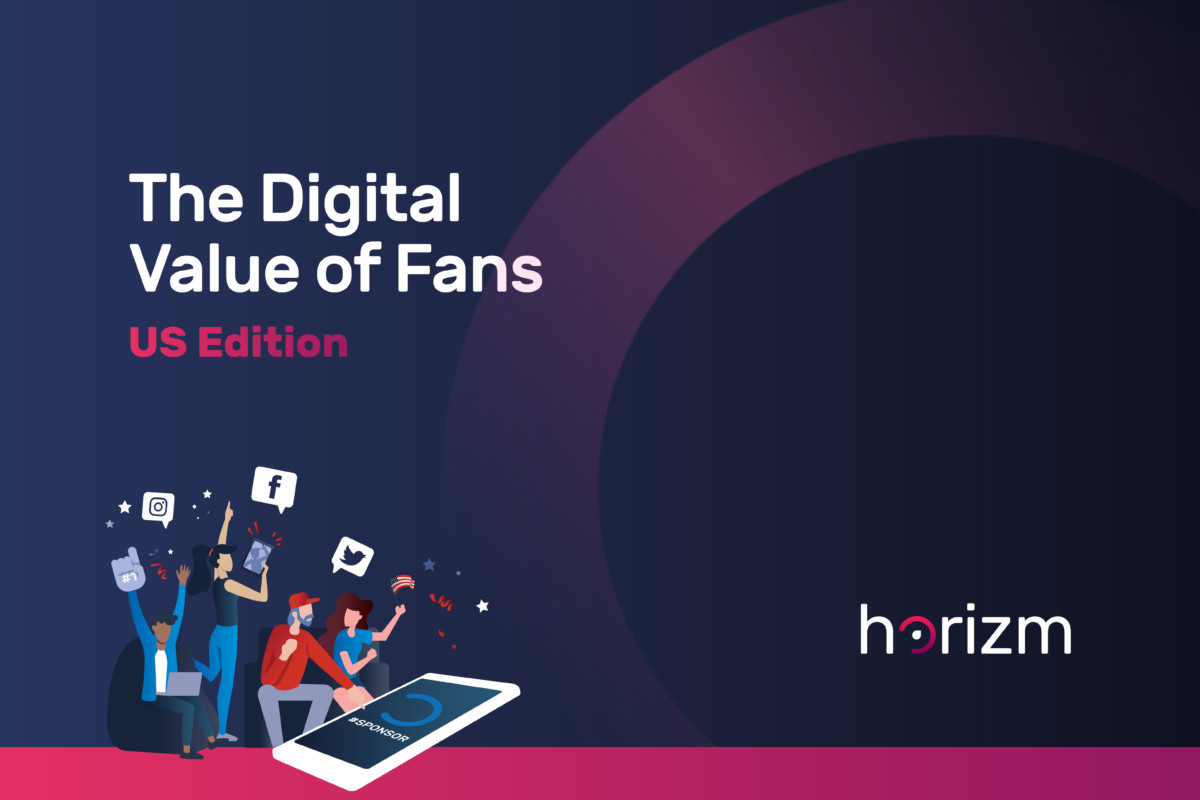 What is the digital value of U.S. sports fans for the major leagues and franchises they follow? Which leagues generate the most value from their digital audience? Which franchises are the most efficient at creating value?
This new report provides the answers, using Horizm's AI-powered valuation and benchmarking tools to analyze the audiences of NBA, NFL, NHL, MLB and MLS franchises across Facebook, Instagram, and Twitter.
Key Takeaways:
League level – NBA has the biggest audience size and value, but NHL is the best at generating value per fan.

Franchise level –  NBA franchises dominate in terms of size with 13 out of the top 20, while MLB franchises represent almost 50% of the value per fan top 20.
(Note: All as of market close on 11/2/21)
The Atlanta Braves (3-2) face the Houston Astros (2-3) tonight at Minute Maid Park for Game 6 of the World Series.
How to Watch: 8:09 p.m. ET on FOX
Betting Odds: Astros -1.5 || ML -135 || O/U 9*
Pick: Expect the Astros to force a Game 7. Take Houston to cover.
Who ya got? Reply to this newsletter with your prediction for the Braves-Astros winner and final score.
Shoutout: Congrats to FOS readers Mia Mundy and Scott Malone for predicting the Kansas City Chiefs' win over the New York Giants.
*Odds/lines subject to change. T&Cs apply. See draftkings.com/sportsbook for details.
Ready to rep your favorite newsletter? Refer your friends and colleagues to Front Office Sports and you could win FOS merchandise.
It's easy to spread the word. Copy and paste your unique link below and share it in an email or on your timeline.
Your custom referral link: [RH_REFLINK]
Or use these one-tap sharing methods: