On this day 37 years ago, Michael Jordan wore his soon-to-be iconic Air Jordans for the very first time in a game against Julius "Dr. J" Erving and the Sixers. Nike released the shoes to the public in March 1985 for $65 a pair — and sold $70 million worth in the ensuing three months.
Biden Reportedly Plans to Boycott 2022 Beijing Olympics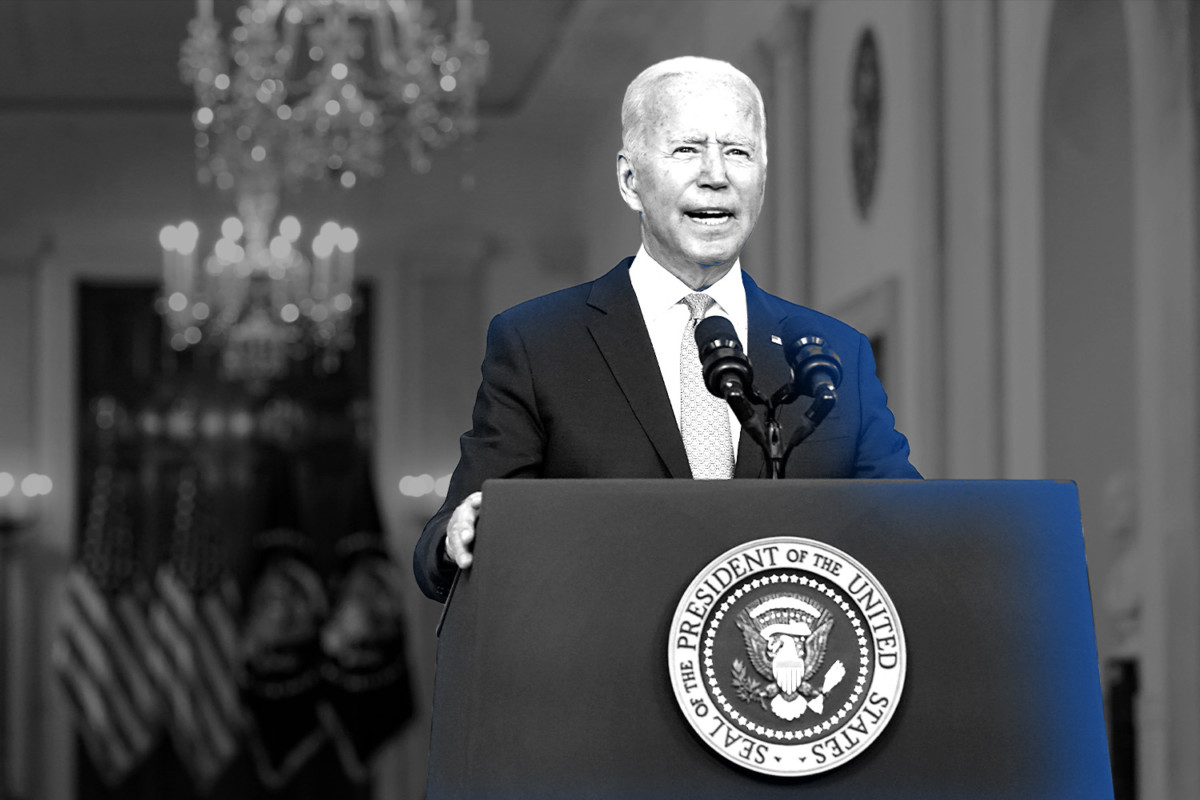 Neither President Biden nor any other U.S. government official plans to attend the 2022 Beijing Winter Olympics, per the Washington Post.
According to a CNN report, the Biden administration still hasn't reached a final conclusion.
The White House's potential plan is a response to alleged human rights violations in China and follows a group of bipartisan U.S. House members in July introducing legislation to initiate a boycott of the Winter Games that wouldn't punish athletes.
Any boycott would likely be approved before the end of November.
The White House expects U.S. allies to make their own decision on whether to boycott.
The 2022 Winter Olympics are scheduled to take place Feb. 4-20.
The White House isn't the only entity responding to alleged human rights abuses in China, which the country has denied.
Earlier this year, Nike and Adidas voiced concerns following reports of forced labor in their supply chains, namely in cotton farms in the Xinjiang region.
Shareholders Call On Activision CEO to Resign
An Activision Blizzard stakeholder group that owns 4.8 million of the company's 779 million shares wants CEO Bobby Kotick and other executives to resign.
A Wall Street Journal report exposed Kotick for being aware of sexual misconduct allegations at the company for years but not informing the company's board. The report resulted in a walkout by more than 110 employees on Tuesday and a call for his resignation.
The board responded to the reports, saying it remains "confident in Bobby Kotick's leadership," but the shareholders' letter also asked Brian Kelly and Robert Morgado, the board's two longest serving directors, to retire by the end of the year.
Investment management companies Vanguard and BlackRock, which own more than 64 million and 58 million shares, respectively, did not sign the letter to the board.
NEI Investments signed — the group had decreased its number of shares to under 100,000 in July.
Kotick released a video Tuesday morning, saying, "Anyone who doubts my conviction to be the most welcoming and inclusive workplace doesn't really appreciate how important this is to me."
Activision Blizzard is also being sued by shareholders for violating securities laws, is under investigation by the SEC, and is facing an unfair labor practice complaint.
SPONSORED BY 1PASSWORD
Secure Your Workforce, Wherever They Are
Man U Matchday Revenue Soars 1,005.9%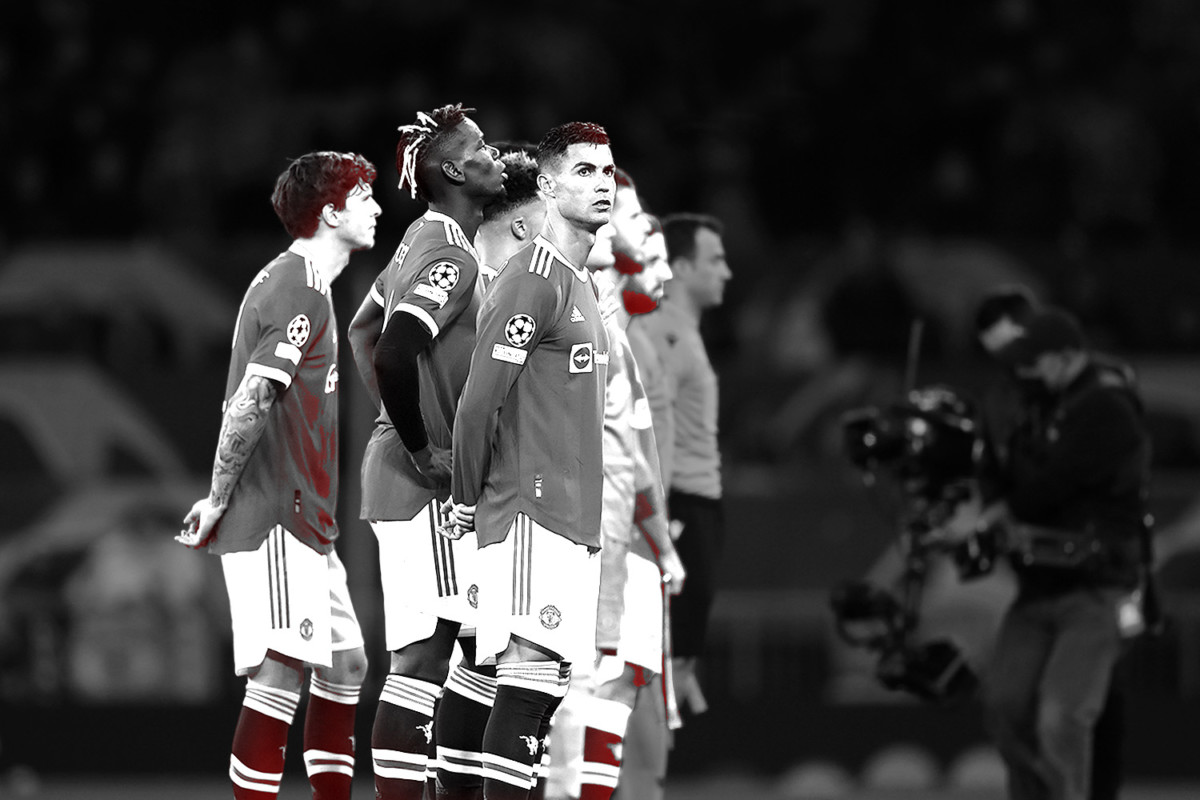 Manchester United recorded a $20.9 million first-quarter loss Wednesday — cutting year-over-year losses by nearly half — and posted $170.4 million in total revenue in its first earnings report since bringing back Cristiano Ronaldo.
With Old Trafford allowing full capacity again, matchday revenue skyrocketed 1,005.9% year-over-year to $25.3 million. The stadium has a 76,000 seating capacity. Broadcasting revenue fell 9% to $58.3 million, attributed to fewer games — it had jumped 88% year-over-year in Q2.
The club's retail, merchandising, apparel, and product licensing revenue grew 21.1% to $37.8 million.
Sponsorship revenue fell 0.5% to $48.9 million.
Wages for the team are up 23.1% from the same period last year.
On Tuesday, the team confirmed discussions with its supporters' trust about a new "fans' share scheme" in which roughly $10 million worth of shares would be up for grabs. The Glazer family, who owns the team, sold off $186 million worth of shares last month and $96 million in March.
During the quarter, Ariel Investments increased its stake from 5% to 13.8%.
As of April 2021, Manchester United was valued at $4.2 billion by Forbes.
SPONSORED BY VKTRY
A Victorious Next Step Forward in Performance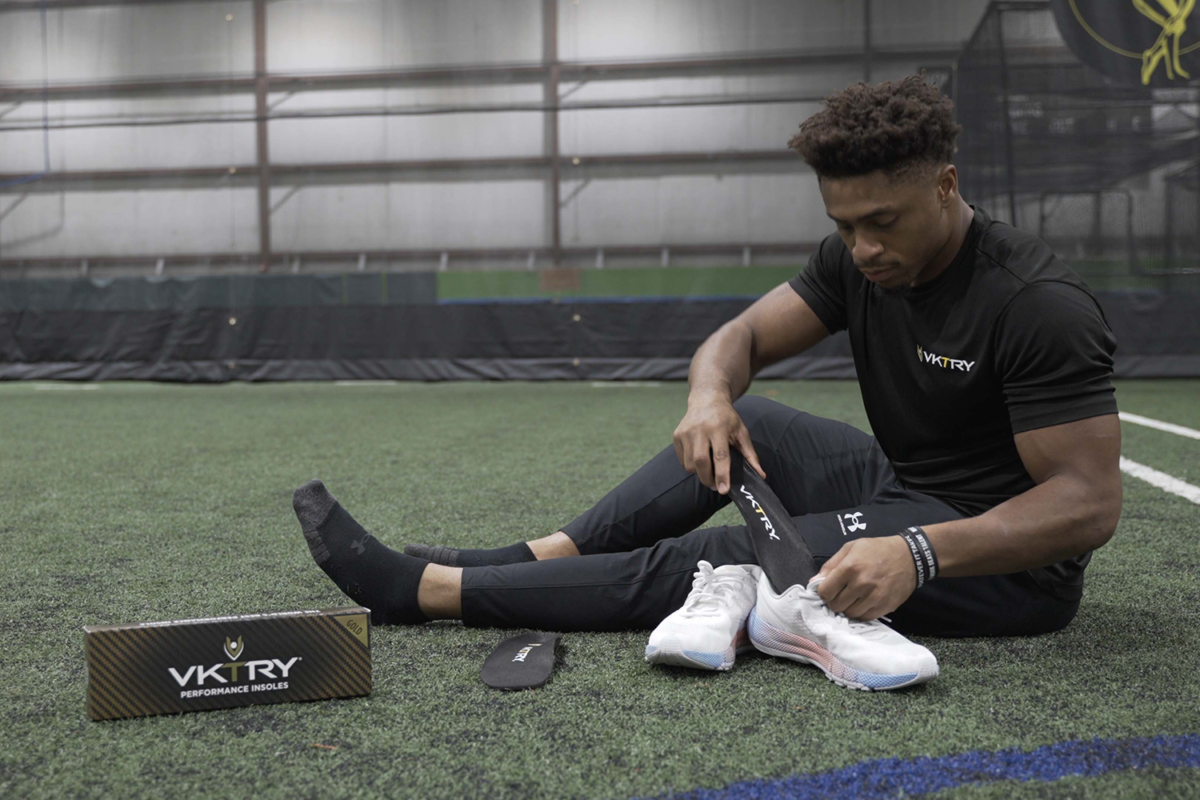 Thanks to advancements in training, equipment, nutrition, and technology, modern athletes are redefining the upper limits of human achievement. Now, the greatest limitation to peak athletic performance is injury and recovery, and the next step forward will start from the feet up—literally. 
Backed by sports science data and research, VKTRY Performance Insoles are proven to increase performance and protect against injury, and are already helping star athletes in multiple sports run faster, jump higher, and—most importantly—stay on the field and off the injury list.
Read more on the dynamic sports gear proven to give energy back to athletes.
Market Movers
U.S. stocks experienced declines across all three major indexes on Wednesday. Here's a look at how sports-related stocks performed:
(Note: All as of market close on 11/17/21)
The Los Angeles Lakers (8-7) face the Milwaukee Bucks (6-8) tonight at Fiserv Forum.
How to Watch: 7:30 p.m. ET on ESPN
Betting Odds: Bucks -9 || ML -400 || O/U 221.5*
Pick: Expect the Bucks to overwhelm the shorthanded Lakers. Take Milwaukee to cover.
Who ya got? Reply to this newsletter with your prediction for the Lakers-Bucks winner and final score.
*Odds/lines subject to change. T&Cs apply. See draftkings.com/sportsbook for details.
Ready to rep your favorite newsletter? Refer your friends and colleagues to Front Office Sports and you could win FOS merchandise.
It's easy to spread the word. Copy and paste your unique link below and share it in an email or on your timeline.
Your custom referral link: [RH_REFLINK]
Or use these one-tap sharing methods: