Today is a big day for the future of American politics, and WNBA players are doing their best to make their voices heard.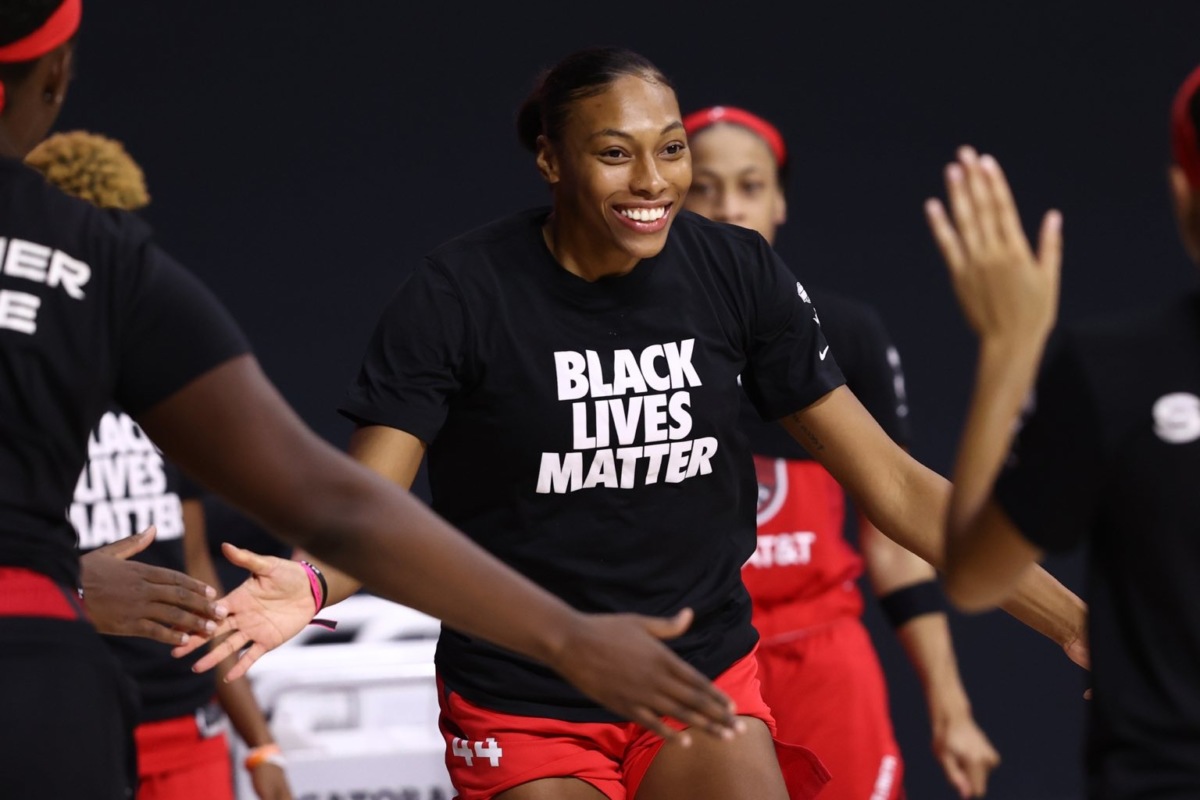 All eyes are on today's runoff elections in Georgia, where the outcome determines which political party will gain control of the U.S. Senate.
Republican Kelley Loeffler currently holds the Senate seat. She also owns the WNBA's Atlanta Dream, but players aren't supporting her campaign. 
Loeffler has denounced both the Black Lives Matter and Say Her Name movements, writing to WNBA Commissioner Cathy Engelbert that the league needs less politics, and called for U.S. flags on jerseys.
She also introduced the Protection of Women and Girls in Sports Act, which would effectively ban trans girls and women from playing publicly funded sports.
The WNBPA called for Loeffler to be removed from the league, and the WNBA distanced itself from Loeffler in a statement saying she was no longer involved in the Dream's day-to-day business.
WNBA players have instead thrown their support behind Democrat challenger Rev. Raphael Warnock, leading a campaign to vote out Loeffler.
On Aug. 4 and 5, in the middle of the league's Wubble season, players from all 12 teams wore black T-shirts reading "VOTE WARNOCK" to their games.
Warnock's campaign said it saw $240,000 in online donations and 4,000 new donors in the 72 hours after the WNBA's demonstration. Warnock has raised more than $100 million since October.
Both Warnock and Loeffler have reason to be confident on election day, as most polls show them just a couple percentage points apart in either direction.
NHL Adds Division Sponsors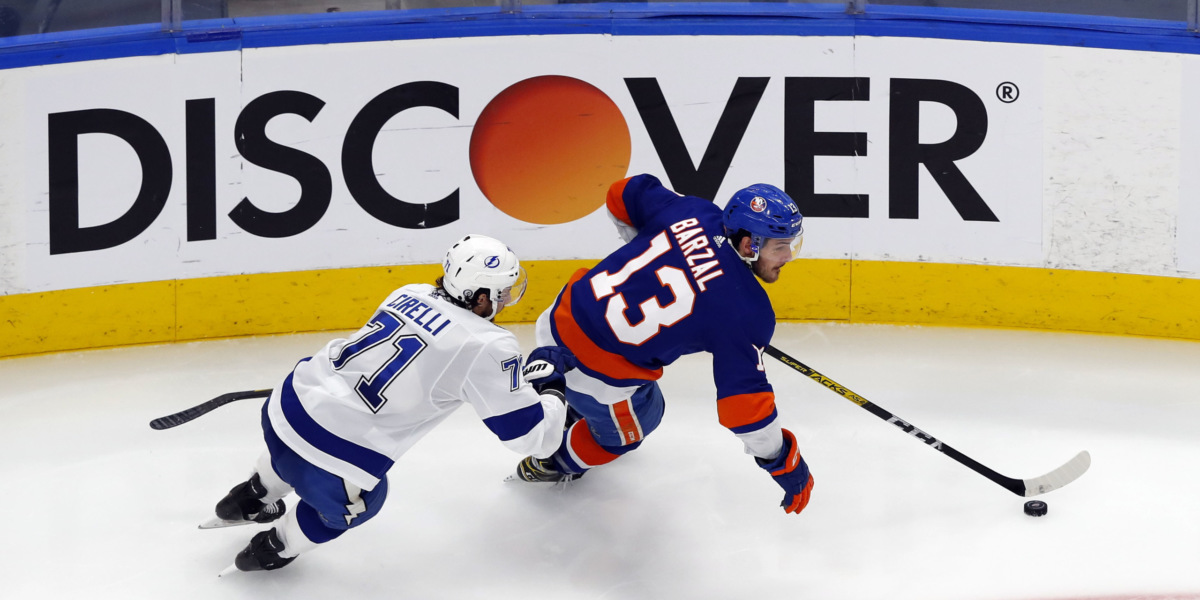 Ahead of its upcoming shortened season, the NHL unveiled sponsors for its four re-aligned divisions as it searches for ways to make up revenue.
The league took a hit from COVID-19, with year-over-year revenue dropping 14%.
The new division partners all have existing relationships with the league. Sponsored divisions are reportedly "viewed as a one-year-only campaign."
Sponsored Division Names:
Discover Central Division
Honda West Division
MassMutual East Division
Scotia North Division
Last month, the league announced that it would allow helmet sponsorships. The NHL reportedly hopes to raise $15 million across all teams for the 2021 season with the helmet ads.
Most team helmet deals appear to be extensions of the naming rights deals for the arenas those teams play in. For example, Capital One is the helmet sponsor for the Washington Capitals, who play in Capital One Arena.
Currently touted as a trial, the helmet ads could have staying power. The NBA's jersey patch program has generated more than $150 million for teams since 2017-2018.
SPONSORED
Wondering Where To Invest In The New Year?

It's a new year and a new chance to move towards financial freedom.
Today, you can get five free stock picks from the Motley Fool's flagship investing service, Stock Advisor, just by following this link and entering your email. The first step to a potentially winning investment strategy couldn't be easier.
Stock Advisor does the hard work for you. Analysts scour the world for companies they believe will offer long-term potential for investors. Using research and analysis, you can work on building a portfolio that reflects your interests, budget, and investing philosophy.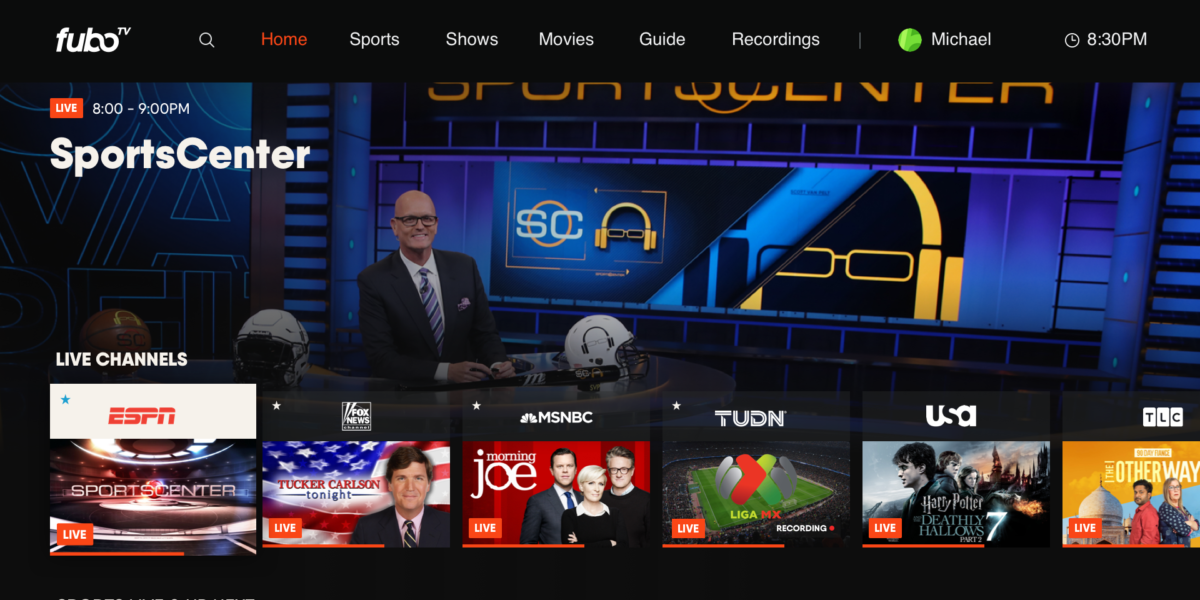 After shares plummeted on Monday, sports-centric streaming service FuboTV rebounded Tuesday following the company's announcement of preliminary fourth-quarter results. 
The stock rose as much as 26.13%, closing the day at $27.40, up 12.71%.
FuboTV's total revenue in the quarter is expected to land between $94 million and $98 million, a 77% to 84% gain from the same period in 2019. The company previously estimated it would reach $80 million to $85 million.
Total subscribers are expected to reach 545,000 in Q4, a 72% increase from last year, also beating the company's forecast.  
FuboTV still has a long way to go before rivaling top livestreaming competitors.
Hulu + Live TV — 4.1 million subscribers 
YouTube TV — More than 3 million subscribers 
Sling TV — 2.5 million subscribers 
Since going public in October at an IPO price of $10 per share, Fubo has become a perplexing case for analysts. Shares skyrocketed to $62 in late December as the company announced plans to move into sports wagering.
LightShed Partners analyst Rich Greenfield recently projected FuboTV stock to eventually fall to $8 per share, saying it "may be the most compelling short we have ever identified."
But Needham & Co.'s Laura Martin gave the stock a "buy" rating and called it "an inexpensive way for public investors to participate in the U.S. consumer shift toward OTT and streaming TV."
The Boston Red Sox hired Bianca Smith as a minor league coach, making her the first Black woman to coach in professional baseball history.

The Seattle Kraken, the latest NHL expansion team, named former Buffalo Sabres GM Jason Botterill as their assistant general manager. The Sabres fired Botterill in June.

Thursday's game No. 3 UConn women's basketball and No. 6 Baylor is canceled. Baylor began restricting team activities after coach Kim Mulkey tested positive for COVID-19.

MLS' LA Galaxy hired Greg Vanney as their head coach. Vanney started his professional soccer career with the Galaxy, who drafted him 17th in the 1996 MLS College Draft.
SPONSORED
Your Daily Guide To The NBA

The NBA is back in full swing and the new season brings with it many burning questions, including…
Will LeBron defend his title?
Will Kevin Durant take over the East?
Will James Harden find happiness?
For insights on these topics and more, sign up for The Association: a daily NBA newsletter delivering quick-hitting analysis to your inbox every afternoon.
After a brief tumble to start 2021 during trading Monday, the stock market rebounded Tuesday with traders focused on the Georgia runoff elections. Here's a look at how sports stocks performed:
Up:
Fubo TV (NYSE: FUBO) was up 12.42%
Big 5 Sporting Goods (NASDAQ: BGFV) was up 8.27%
Penn National Gaming (NASDAQ: PENN) was up 7.55%
Down:
Rush Street Interactive (NYSE: RSI) was down 2.53%
Twitter (NYSE: TWTR) was down 1.03%
ATT (NYSE: T) was down 0.48%
(Note: All as of market close on 1/4/21)
There are some digital squatters on LeBron James' "Space Jam" revival. Two friends are selling jam on a potentially coveted web domain and have offered it to Warner Bros. for $1 million, with the vast majority of a potential sale going to charity.
ESPN has tapped an eclectic cast for its first "MegaCast" coverage of an NFL wild-card playoff game, making a play to acquire new viewers as NFL media rights negotiations are underway.
Snowshoeing is shaping up to be the hot outdoor activity this winter, much like bicycling was in the spring. From August to October, snowshoe sales grew more than 250% year over year, rising more than all backcountry equipment sales combined.
Utah Jazz vs. Brooklyn Nets: The Jazz (4-2) are off to a good start with both Mike Conley and Donovan Mitchell averaging more than 20 points per game; Conley is shooting 45.8% from 3-point range. The Nets (3-4) will be without Kevin Durant, averaging 28.2 points per game, as he faces a COVID-19 quarantine. 
How to watch:
7:30 p.m. ET on NBA League Pass
Betting Odds:
Jazz -4.5 || ML -190 || O/U 225.5