Congratulations to the internet, born on this day in 1969. Thanks for making this newsletter possible. 🙌
NBA Expects Full Capacity Next Season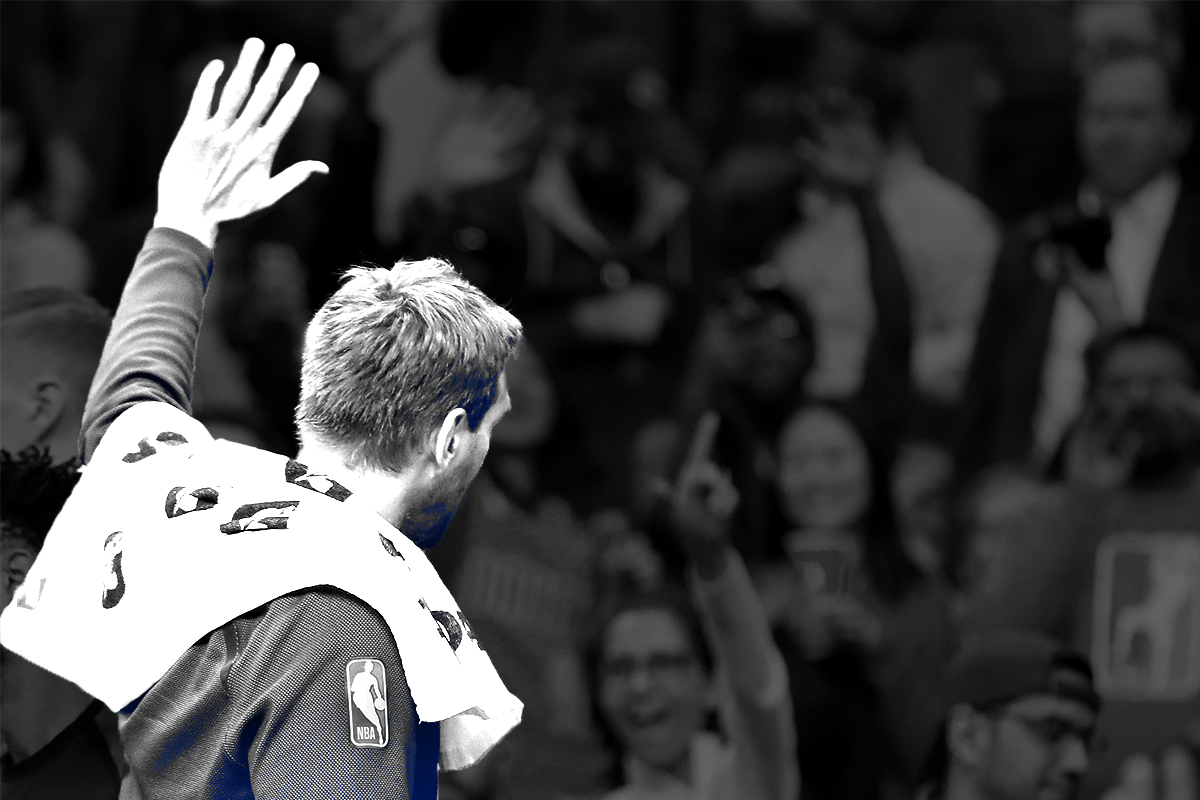 The NBA wants to party like it's 2019.
Full-capacity arenas are anticipated starting next season, an idea the league plans to make safer through its new partnership with CLEAR, a company that uses biometric technology to identify people.
The NBA also hopes to increase fan attendance this season, up from 10-25% capacity for most teams, though some still do not allow fans at games.
Already in use at airports and some sports venues for ID purposes, CLEAR added health screening functions during the pandemic. Fans can register with the company and upload vaccination and COVID-19 test documentation. The app also may survey fans on their symptoms before rendering a verdict on whether it's safe for them to attend a game.
The NFL also expects full capacity next season. This past season was played in front of little to no fans, depending on the venue.
MLB teams, most of which play in open-air stadiums, have been more permissive, allowing around 20-50% capacity in most places, with the Texas Rangers allowing full capacity for opening day.
The NHL continues to face challenges. Some teams still don't allow fans, and the Vancouver Canucks haven't played since March 24 due to a major COVID outbreak on the team.
CLEAR's Health Pass screening technology is already used by a third of NBA teams, and the new partnership will make it available to the rest of the league.
MLB teams, among others, have embraced contactless payments and ticketing, as well as mobile concession ordering to create a fan experience with minimal risk.
Tom Brady Enters NFT Market with New Platform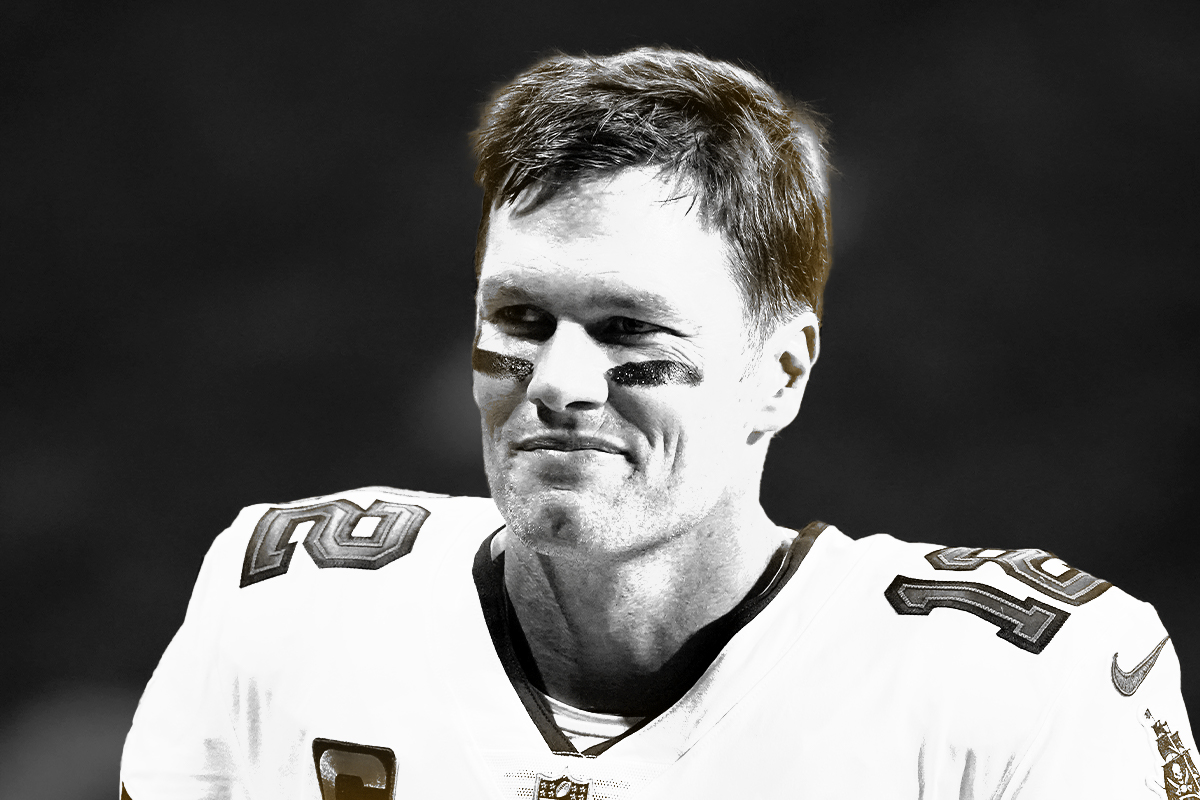 The MVP is a fan of NFTs.
Seven-time Super Bowl champion Tom Brady is launching Autograph, an NFT platform that will offer digital collectibles from superstars in sports and entertainment.
"Autograph will bring together some of the world's most iconic names and brands with best-in-class digital artists to ideate, create, and launch NFTs and groundbreaking experiences to a community of fans and collectors," 23-year-old co-founder and CEO Dillon Rosenblatt told CNN.
The platform will also offer live auctions, in-person experiences, and physical assets in addition to NFTs. It's set to go live this spring with Brady and former MySpace owner Richard Rosenblatt as chairmen.
The board of directors includes DraftKings CEO Jason Robins and Golden State Warriors/Los Angeles Dodgers owner and Mandalay Entertainment CEO Peter Guber. 
Brady's teammate, Rob Gronkowski, became the first pro athlete to release his own set of NFTs. Gronk released his NFTs through a partnership with OpenSea and, in a matter of days, sold $1.6 million worth of the digital trading cards.
The NFL is considering an NFT-based product, too. Perhaps Brady and Gronk can show them the ropes.
SPONSORED BY UNIVERSITY OF NORTH TEXAS
Earn an MBA with UNT and the Dallas Cowboys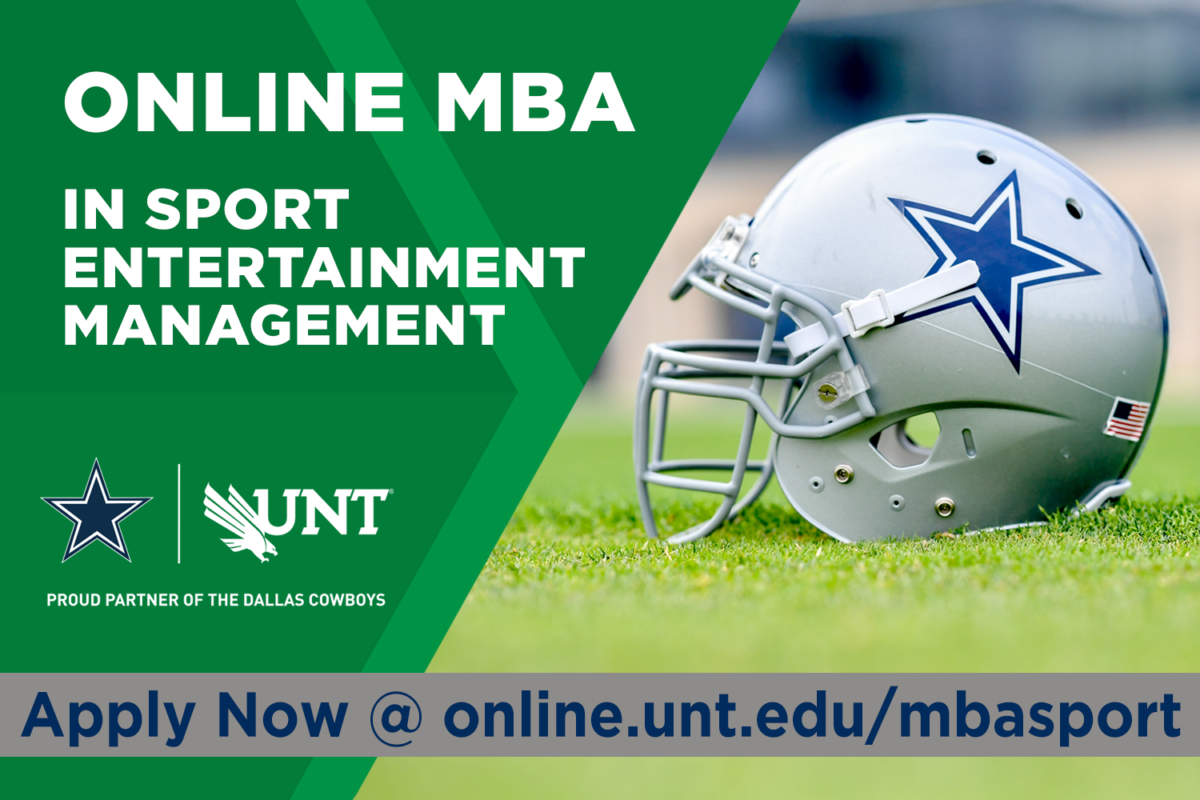 The fully online professional MBA in Sport Entertainment Management offered by the University of North Texas is delivered through the lens of how the Dallas Cowboys operate and achieved their competitive advantage in sport business. Guided by world class faculty and Cowboys executives, students are exposed to industry best practices and attend three immersive boot camps at the home of the Dallas Cowboys.
Ideal for industry professionals, coaches, and (former) professional athletes from all sport backgrounds

Complete in 12-24 months

Six MBA core courses applicable to any business, plus, six sport entertainment management courses

Apply now to begin classes in August 2021
Want to learn more? Join UNT April 14th 7 PM CST for an online preview of the Sport Entertainment Management MBA.
Beats, Nike Halt Deals with Deshaun Watson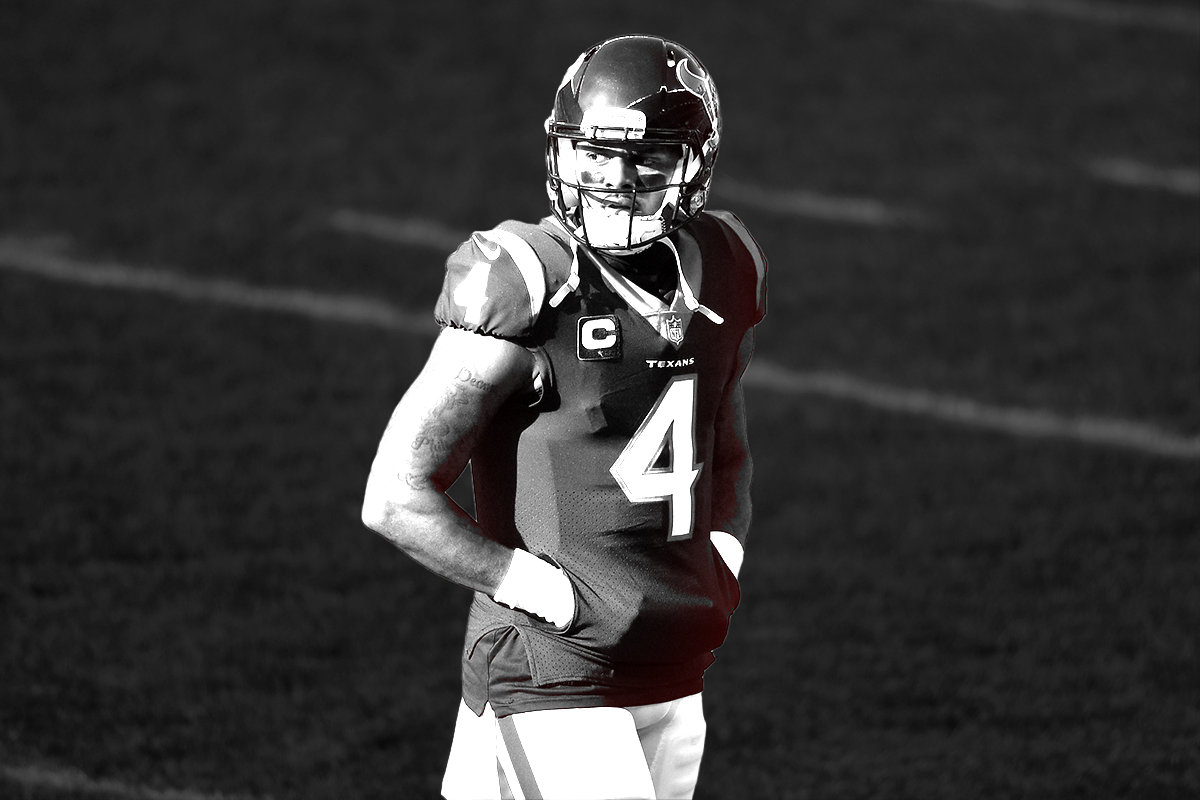 Beats by Dre is the latest brand to distance itself from Houston Texans quarterback Deshaun Watson amid more than 20 allegations of sexual assault and inappropriate conduct.
A source with knowledge of Watson's deal with Apple-owned Beats by Dre told Front Office Sports on Wednesday that the brand was "parting ways" with Watson and had plans to end the relationship before the first allegations were made public in March.
Earlier Wednesday, Nike announced it had suspended its sponsorship deal with Watson and "will continue to closely monitor the situation."
"We are deeply concerned by the disturbing allegations and have suspended Deshaun Watson," Nike said in a statement to FOS.
These developments come a day after Ashley Solis, one of 22 women who have filed lawsuits against Watson, told reporters that her career as a massage therapist had been "forever tainted" by a session with Watson in her home in March 2020 — allegations made in the first Jane Doe lawsuit filed against Watson in Harris County, Texas.
A criminal complaint was also filed with the Houston Police Department.
Watson has denied any wrongdoing. His legal team, led by attorney Rustin Hardin, released emails between a lawyer at Watson's sports agency, Athletes First, and Solis' attorneys that were exchanged before the lawsuit was filed on March 16 and appear to downplay the seriousness of the claim.
"We did not think that the facts showed that Deshaun did anything wrong with their client," said Scott Gaffield, general counsel at the Athletes First.
SPONSORED BY TEMPLE UNIVERSITY
Translating Sports Gambling into Economics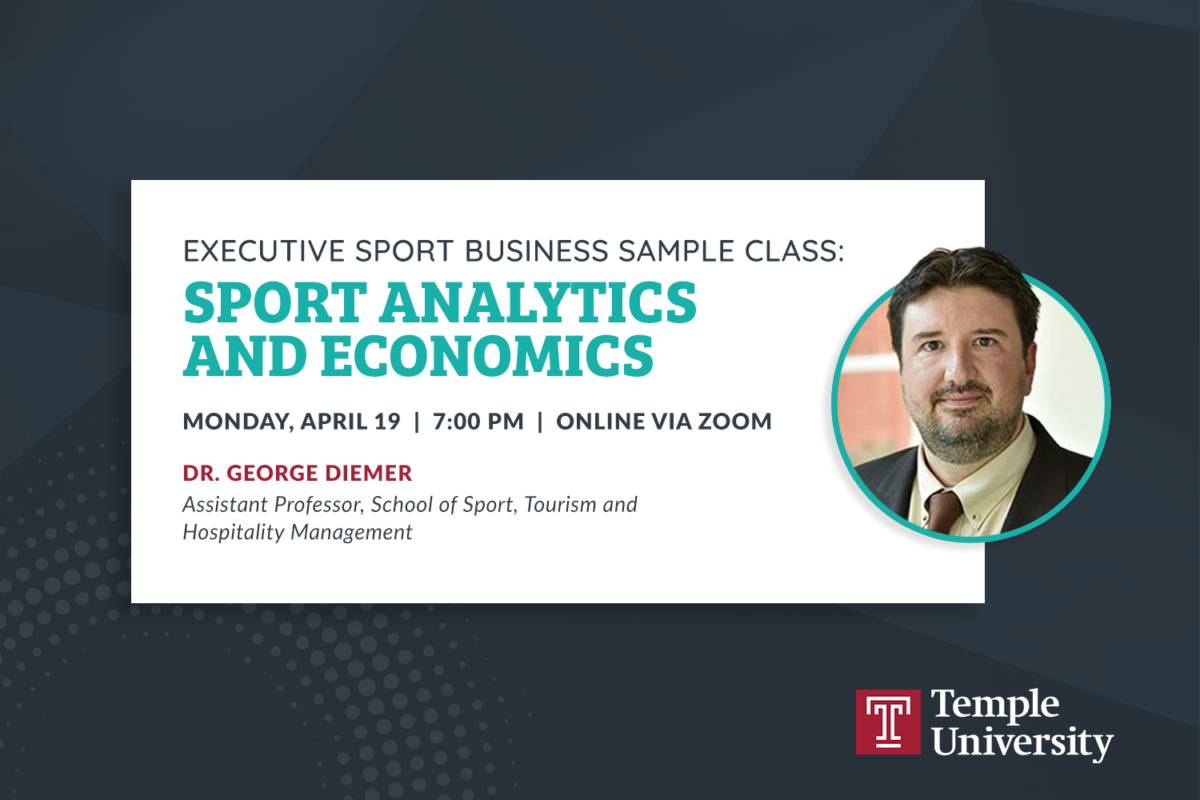 As sports gambling continues to gain popularity, analytics plays a larger part when it comes to placing certain bets. 
Join Temple University on April 19 for a free, virtual sample class on the background of sports gambling, an economic analysis of how sportsbooks operate and how this form of gambling is similar to investing in the financial markets.
You'll also have a chance to explore Temple University's 100% online Executive Master's Degree in Sport Business for current professionals looking to stay ahead in the sports industry. 
U.S. stocks flirted with record highs on Wednesday following a slight decline the day prior. Here's how sports-related stocks performed:
Up:
Formula One Group (NASDAQ: FWONA) gained 2.32%
MSG Networks Inc. (NYSE: MSGN) gained 1.50%
Aramark (NYSE: ARMK) gained 1.32%
Down:
fuboTV Inc. (NYSE: FUBO) dropped 7.24%
Allied Esports Entertainment Inc. (NASDAQ: AESE) dropped 5.14%
Rush Street Interactive, Inc. (NYSE: RSI) dropped 4.91%
(Note: All as of market close on 4/7/21)
The Phoenix Suns (35-14) host the Utah Jazz (38-12) tonight at Phoenix Suns Arena. The teams last met in December when the Suns beat the Jazz 106-95. They hold the top two spots in the Western Conference.
How to Watch:
10 p.m. ET on ESPN
Betting Odds:
Jazz -1.5 || ML -120 || O/U 227
Pick: Before a loss to the Mavs on Monday, the Jazz had won nine consecutive games. The Suns are trending upward too, winning nine of their last 10 contests. They're also 6-2 in their last eight games at home. Take Phoenix to cover and lean over.
Who ya got? Reply to this newsletter with your prediction for the Jazz-Suns winner, final score, and high scorer. Nail it, and you get a mention in Thursday's FOS PM. Don't forget to include your Twitter handle.
Shoutout: On Tuesday, we asked FOS readers to pick the winner, final score, and high scorer of the 76ers-Celtics tilt. FOS reader Andrew Shrader was the only person to pick the 76ers over the Celtics, and no one predicted Joel Embiid exploding for 35 points.