The Census says U.S. population is growing at its slowest rate since the 1930s. Back then, Jesse Owens was winning gold in shoes hand-made by the eventual founder of adidas. Wonder how much those would be worth? 👀
Yeezy Prototypes Sell for Record $1.8M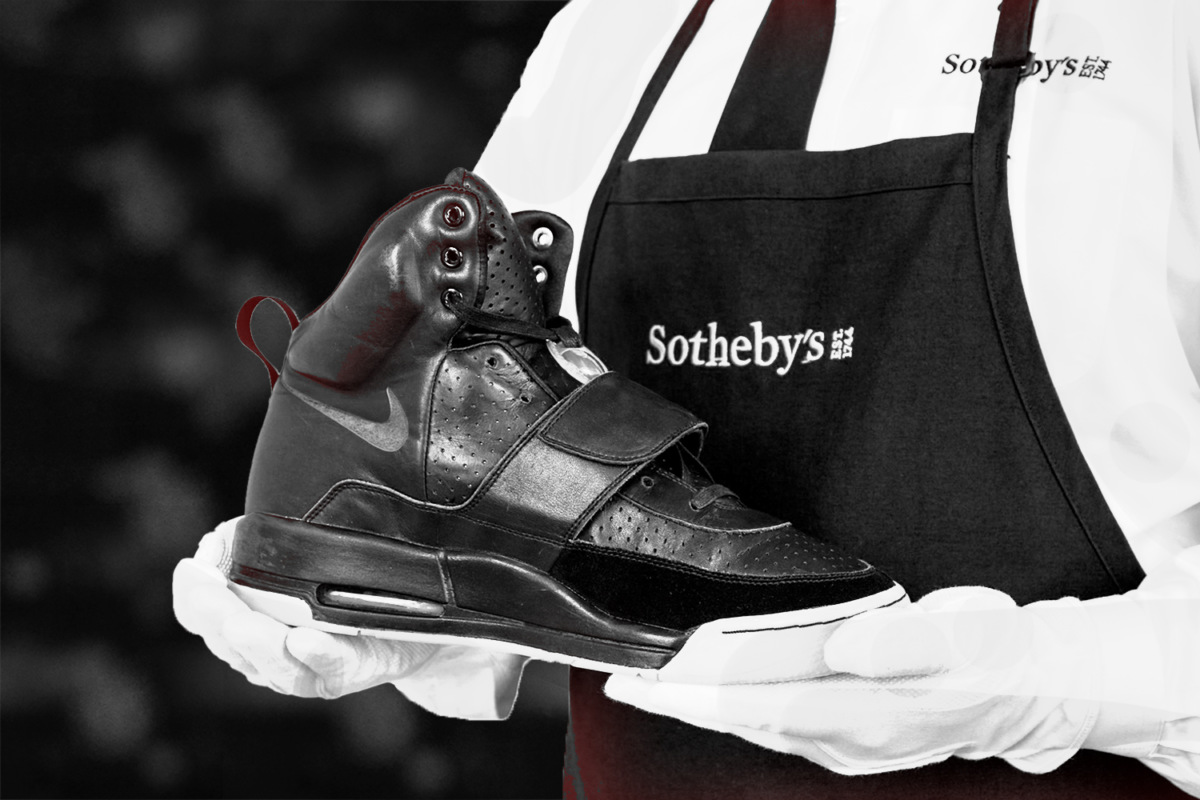 Kanye West is topping the charts again.
West's Nike Air Yeezy 1 prototypes, worn during his performance at the 2008 Grammy Awards, sold for $1.8 million at Sotheby's.
The number triples the previous world record price for sneakers, which belonged to a game-worn pair of Air Jordan 1s that sold for $615,000 last August.
Rares, a platform that lets users buy and trade shares of rare sneakers, bought the kicks from collector Ryan Chang.
"Our goal in purchasing the iconic shoe — and a piece of history — is to increase accessibility and empower the communities that birthed sneaker culture with the tools to gain financial freedom through Rares," said CEO and co-founder Gerome Sapp.
West officially released the Air Yeezy 1 in 2009 before falling out with Nike and transitioning to a partnership with adidas in 2013. Yeezy revenue grew 31% last year to nearly $1.7 billion. West retains 100% ownership of the brand and earns 15% in royalties on sales.
In March, Bloomberg reported that West was worth as much as $6.6 billion. The next day, Forbes responded that he's worth $1.8 billion. Either way, sneakers have helped Mr. West amass a fortune.
Trevor Lawrence's Crypto Bonus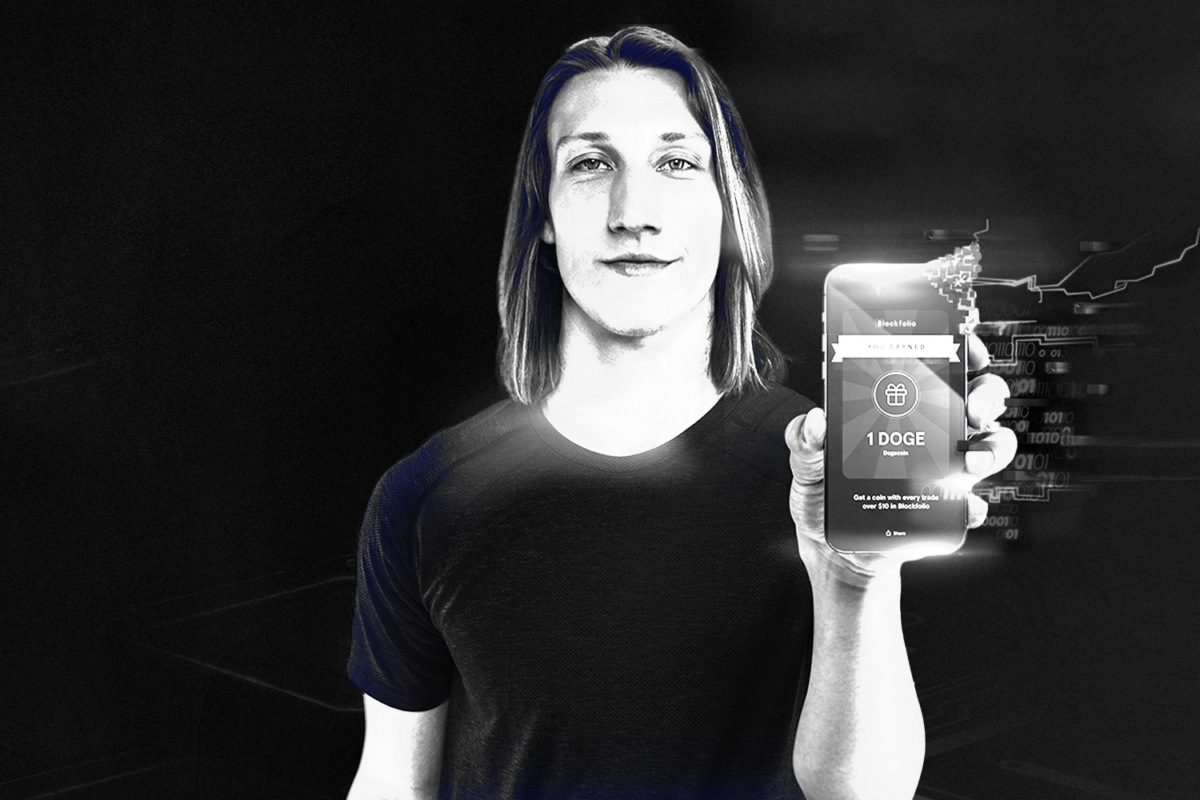 The likely No. 1 pick in Thursday's 2021 NFL Draft has already made his first selection, agreeing to a sponsorship deal with crypto exchange Blockfolio.
Trevor Lawrence received a cryptocurrency signing bonus after inking the multiyear pact. The size of the bonus was not disclosed, but it was reportedly paid in Bitcoin, Ethereum, and Solana, and has gained value since being deposited on Friday.
Lawrence joins a growing list of athletes and teams embracing cryptocurrency.
Sean Culkin of the Kansas City Chiefs announced Monday that he's converting his 2021 base entire NFL salary to Bitcoin.
The Dallas Mavericks and Sacramento Kings allow fans to pay for tickets with Bitcoin. The Mavs also accept Dogecoin and the Kings want to allow players and staff to be paid directly in Bitcoin, though this is currently prohibited by the NBA.
The Oakland A's allowed fans to purchase a stadium suite for the 2021 season for one Bitcoin and sold it.
Free agent NFL lineman Russell Okung converted a significant portion of his salary into Bitcoin (though he didn't receive it directly as Bitcoin).
Blockfolio's parent company, FTX, is bullish on sports fans: The company ponied up $135 million for a 19-year arena naming rights deal with the Miami Heat earlier this year.
Bitcoin has dipped from its mid-April high of $64,000 to around $54,000, but it's still up nearly sevenfold from its price one year ago.
Lawrence also has endorsement deals with Gatorade and, reportedly, adidas, who are presumably paying him cash.
SPONSORED BY SPORTSDIGITA
Tell Your Story With Unrivaled Style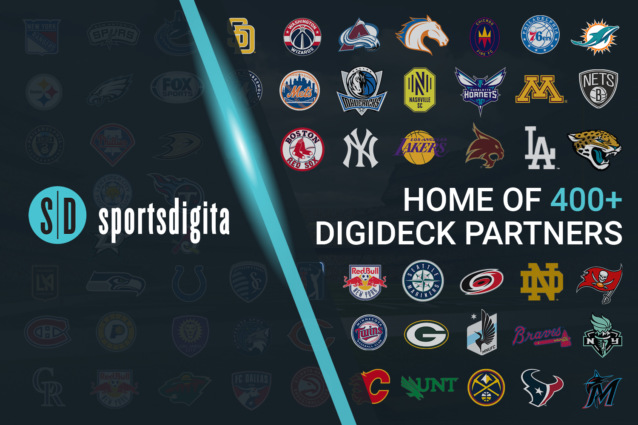 An epic story needs a legendary platform to communicate it…and nowhere more so than in the business of sports, where every sight, sound, trial and triumph makes a definitive impact. 
Enter Sportsdigita's Digideck—a cloud-based presentation platform, which enables users to streamline the presentation building process with best-in-class software, CRM integrations, and advanced analytics that are fully customizable, visually engaging, and use rich multimedia. 
Find out why some of the most iconic brands in sports, from the Green Bay Packers to the New York Yankees, and many more are using Digideck to communicate with sponsors and partners in a memorable way. Request a demo here.
Betway Parent Going Public in $4.75B Merger
As legalized sports betting continues to grow in the U.S., a European market leader is set to cash in.
Super Group, the parent company of global online gambling operator Betway, has agreed to go public with Sports Entertainment Acquisition Corp. The move gives Super Group a valuation of $4.75 billion.
Super Group is licensed in 23 jurisdictions throughout Europe, the Americas, and Africa, with more than 2.5 million monthly unique active customers.
The company also agreed to acquire Digital Gaming Corp and will help the online casino software supplier expand its footprint into 10 states.
Sports Entertainment and Super Group have a bigger plan to build a sports-related business that resembles ESPN. In October, the SPAC — led by former NFL executive vice president Eric Grubman and former NHL COO John Collins — completed its $400 million IPO in New York.
Super Group saw $1.1 billion in net gaming revenue in 2020. The company will have $200 million in cash and no debt when the SPAC merger is finalized.
Kevin Durant, his business manager Rich Kleiman, and Mike Conley Jr.

won

the Academy Award for Best Live-Action Short Film for their work as producers of "Two Distant Strangers," which is currently streaming on Netflix.

Women's college basketball coach Kim Mulkey is leaving Baylor after spending 21 seasons with the team and winning three national championships. Mulkey, a Louisiana native herself, will head to LSU for an

estimated

$2.5 million per year.

PWCC Marketplace

sold

a signed LeBron James rookie card for $5.2 million, tying Topps' 1952 Mickey Mantle trading card sale in November.

April Subscriber Giveaway:

We're giving away two tickets to watch a live conversation with former MLB star Wade Boggs on

Thuzio

on May 6. For every friend or colleague who subscribes to FOS with your custom referral link by the end of April, you get one entry into our giveaway.
SPONSORED BY CYTONICS
Invest in Molecular-level Medicine
Royce Gracie is an MMA legend, and he is one of six million athletes who have been affected by osteoarthritis. But, when Royce was treated with the game-changing, molecular-level osteoarthritis therapy from Cytonics, everything changed. 
Around $180 billion is spent to treat osteoarthritis every year, and Cytonics provides a therapy that not only effectively treats osteoarthritis, but has the potential to reverse the progression of the cartilage damage that leads to problems in the first place. The fight against osteoarthritis is changing, and Cytonics is ahead of the curve.
Help fight the cause of osteoarthritis, not just the symptoms. Invest in Cytonics before the opportunity closes on April 30th.
U.S. stocks were stagnant across all three major indexes as traders await corporate earning reports. Here's a look at how sports-related stocks performed:
Up:
GameStop Corp. (NYSE: GME) gained 11.65%
Scientific Games Corporation (NASDAQ: SGMS) gained 9.18%
fuboTV Inc. (NYSE: FUBO) gained 5.23%
Down:
Genesco Inc. (NYSE: GCO) dropped 3.47%
Foot Locker, Inc. (NYSE: FL) dropped 3.39%
DICK'S Sporting Goods, Inc. (NYSE: DKS) dropped 2.44%
(Note: All as of market close on 4/26/21)
The New York Knicks host the Phoenix Suns tonight at Madison Square Garden. A Knicks win would give the franchise its first 10-game win streak in eight years.
How to Watch:
7:30 p.m. ET on NBA TV
Betting Odds:
Suns -2 || ML -125 || O/U 215
Pick: Both of these teams are having their best seasons in years, but the energy behind the Knicks right now is undeniable as they look to end the third-longest playoff drought in NBA history. Take New York to cover and lean over.
Who ya got? Reply to this newsletter with your prediction for the Suns-Knicks winner, final score, and high scorer. Nail it, and you get a mention in Tuesday's FOS PM. Don't forget to include your Twitter handle.
Shoutout: On Friday, we asked readers to pick the winner of the Usman-Masvidal bout, whether it would go the distance, and if not, what round it would end. Usman knocked out Masvidal in the second round. FOS reader Dan Herz came closest with his first-round KO prediction.