If you love someone, give them $340 million to stick around.
Fernando Tatis Jr. Inks Massive Contract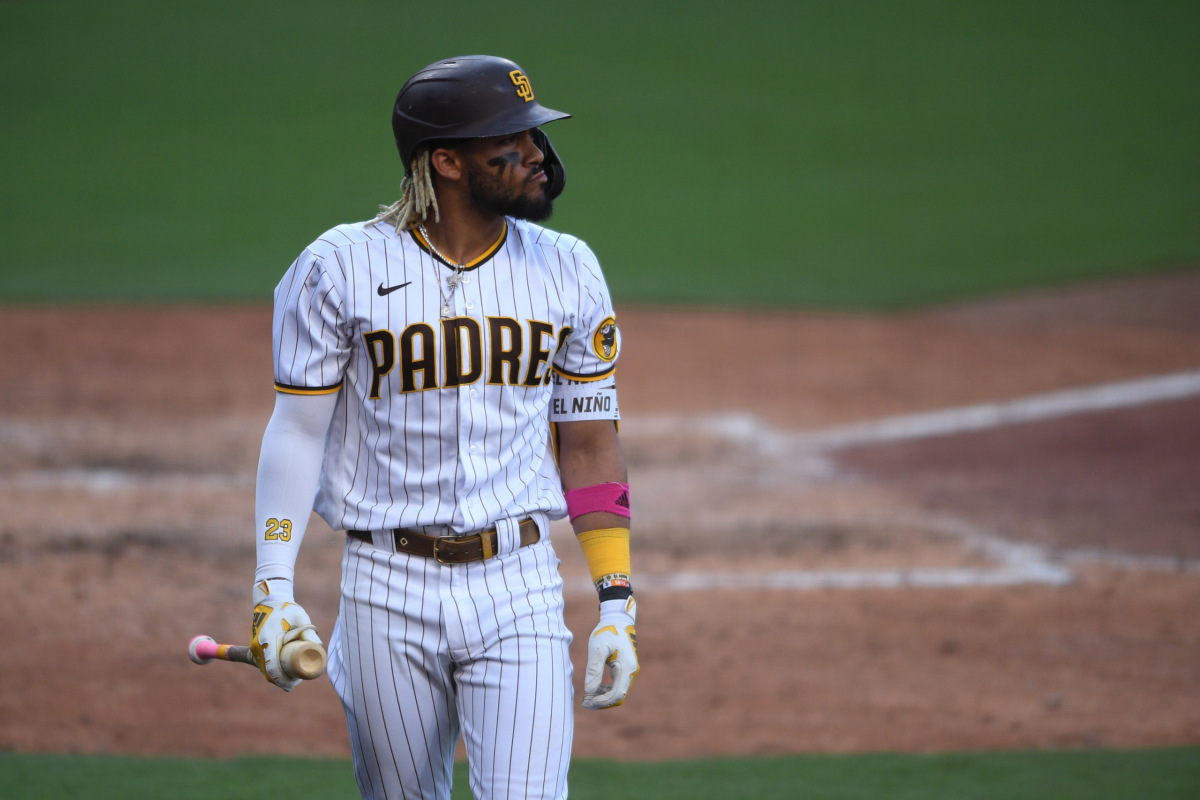 The trade that sent then-minor leaguer Fernando Tatis Jr. from the White Sox to the Padres for a past-his-prime James Shields may go down as one of the most lopsided deals in history.
The 22-year-old phenom signed a 14-year, $340 million contract with San Diego — the longest contract in baseball history, and largest for a pre-arbitration player.
The shortstop has played in only 143 Major League games, but in that span, he has been 50% better than a league average hitter, according to advanced metrics, with a .301 average, .374 on-base percentage, and .582 slugging percentage to go with 39 homers and 27 steals.
Tatis Jr.'s deal is the third largest in Major League history.
Mike Trout holds the record for the largest contract in MLB history, with the 12-year $426.5 million deal he signed with the Los Angeles Angels in 2019.
Mookie Betts committed to the Los Angeles Dodgers before ever playing a game for them with a 12-year $365 million pact. Betts signed the contract prior to the 2020 season after being traded by the Boston Red Sox. 
The seventh largest contract is held by the guy who plays a few steps to Tatis Jr.'s right. Third baseman Manny Machado signed a 10-year $300 million deal with the Padres in 2019.
Unlike Trout and Betts, who signed their deals with free agency approaching, Tatis Jr. was still under team control for four more seasons, including one at a minimal pre-arbitration salary. His negotiating position was far weaker than Machado's, who signed his contract as a free agent when all 30 teams could bid for his services.
Tatis Jr. has quickly established himself as one of the most visible and exciting players in baseball. A few weeks ago he became the youngest player to grace the cover of video game "MLB The Show," and Topps made his card No. 1 for its 2021 set.
Video Game Consoles Rocket StockX Revenue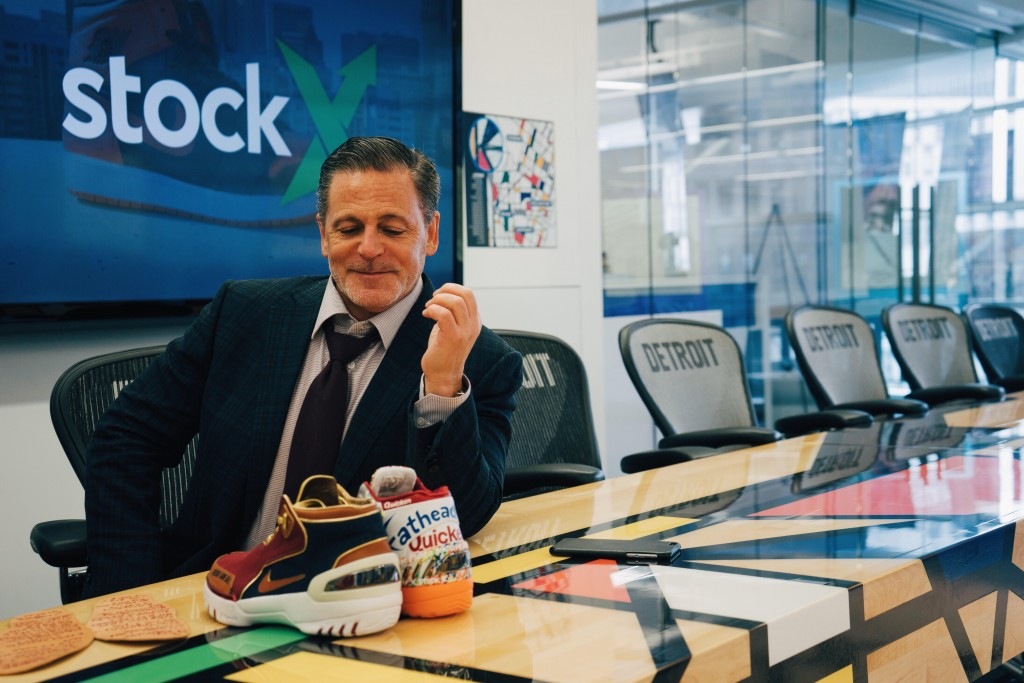 Business is booming at the Detroit-based retail site, which has a potential IPO on the horizon.
StockX is known for sneaker and apparel resales, but the marketplace has leveled up through the popularity of gaming consoles. StockX brought in over $400 million in revenue last year, with PlayStation and Xbox hardware emerging as the site's top grossing products.
The figure is likely to please investors, who bought in on a $275 million Series E funding round in December at a $2.8 billion valuation.
At the time, the company — which was co-founded by Cleveland Cavaliers owner Dan Gilbert — predicted $141 million in profit on $350 million in revenue, expectations that now look modest. StockX previously had $239 million in revenue in 2019.
Competitor Goat Group raised $100 million in September on a Series E round at a $1.75 billion valuation.
Around 7% of PS5s sold in the U.S. have been resold on eBay and StockX, often for double the retail price.
Scalpers have taken advantage of resale markets, buying an estimated 10-15% of all Xbox Series X|S consoles and PS5s since the products launched.
StockX is rumored to be considering going public this year. E-commerce sites Poshmark, Mytheresa and Wish have all gone public or filed to do so in recent months.
SPONSORED
The World's Leading Social Trading Platform

Discover why millions of users worldwide choose eToro. Build a diversified portfolio with Bitcoin, Ethereum, and other popular coins — or simply copy eToro's top crypto traders!In no time, you'll have a world class cryptocurrency portfolio. 
Simply join eToro today and get $50 when you trade $1,000 worth of cryptocurrency. If you're an inexperienced trader, you'll get the hang of it in no time. 
eToro USA LLC; Investments are subject to market risk, including the possible loss of principal.
Tokyo Olympic Committee Names First Woman President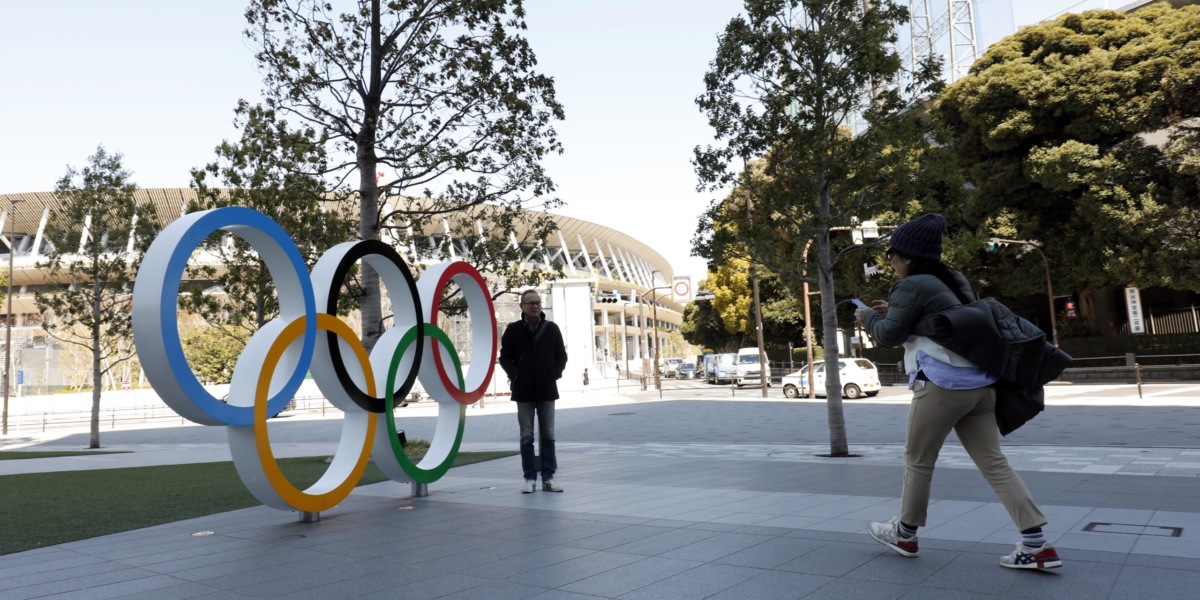 The Tokyo Olympics are making a major statement in Japan — they've put a woman in charge.
After Yoshiro Mori resigned last week following scrutiny over sexist remarks, Seiko Hashimoto, a former Olympic bronze medalist in speedskating, was appointed as the new president of the Tokyo Olympic organizing committee. Mori came under fire after saying he thought women on committees talk too much.
Mori originally handpicked another man in his 80s as his successor before the committee's executive board — which is 80% male — took over. Hashimoto said she plans to double the amount of women on the committee to 40%.
"I've not seen this much movement or energy for gender equality in Japan for a long time," said Kikuko Okajima, chair of the Women Empowerment League.
Hashimoto was at the center of her own controversy in 2014 when she led the Japanese delegation at the Winter Games in Sochi, Russia. She was photographed repeatedly kissing Daisuke Takahashi, a male figure skater who appeared uncomfortable in the moment. Takahashi said he didn't consider the incident harassment, and Hashimoto has stated she hopes to show her "corrected behavior" through her leadership and regrets her "thoughtless actions."
While Japan is taking every step it can to host the games, polls show 80% of the Japanese public want this year's Olympics canceled, most likely in fear of worsening the pandemic.
The Tokyo games are set to be the most expensive in history with the official cost at $15.4 billion, however government audits say the price is closer to $25 billion.
COURSE
An Inside Look at a Global Sports Brand

The Gatorade shower is synonymous with sports celebrations across the world. It's even a novelty prop bet to guess what color the winning Super Bowl coach will be drenched in. (ICYMI: Bruce Arians' was blue.)
Learn how this iconic sports drinks brand was born on the field in Sports Marketing Essentials, presented by Pepsi. The eight-lesson course includes Gatorade and the World of the Athlete where Jeff Kearney, Head of Sports Marketing at Gatorade shares how the brand continues to reinvent itself and stay an integral part of the athlete, sideline and game.
Register and complete the course by February 28th to be entered for the chance to win an Aaron Judge autographed baseball.
U.S. unemployment claims hit a four-week high and potentially triggered a drop among stocks today. Here's a look at how sports-related stocks performed:
Up:
Hibbett Sports, Inc. (NASDAQ: HIBB) gained 3.79%
Foot Locker, Inc. (NASDAQ: FL) gained 2.43%
ViacomCBS Inc. (NASDAQ: VIAC) gained 1.89%
Down:
GameStop Corp. (NYSE: GME) dropped 11.41%
fuboTV Inc. (NYSE: FUBO) dropped 8.17%
Big 5 Sporting Goods Corporation (NASDAQ: BGFV) dropped 6.52%
(Note: All as of market close on 2/18/21)
The Los Angeles Lakers host the Brooklyn Nets tonight at Staples Center — the first time the teams have met this season. Both sides are plagued by injuries, with Anthony Davis out for the Lakers and Kevin Durant on the sideline for the Nets. Kyrie Irving is expected to return after missing Tuesday's game against the Suns.
How to Watch:
10 p.m. ET on TNT
Betting Odds:
Lakers -2.5 || ML -136 || O/U 236.5
Pick: The Lakers roll at home by at least three, and the value is on the under. Take your chances on L.A. minus AD rather than BK without KD. 
Who ya got? Reply to this newsletter with your prediction for the Nets-Lakers winner, final score and high scorer. Nail it and you get a mention in tomorrow's FOS PM. Don't forget to include your Twitter handle. 
Shoutout: Yesterday, we asked subscribers to predict the winner, score and lead scorer of Heat-Warriors. Golden State won 120-112 and Kent Bazemore (somehow) scored a game-high 26 points. Tough one to nail.
We'll give partial credit to subscriber @CalvinRidley4, who picked the Dubs 131-119 but went with Curry over Bazemore.
Keep the picks coming!