New England QB Mac Jones, the favorite to win NFL Offensive Rookie of the Year, gave each of the Patriots' 12 offensive linemen Bitcoin for Christmas. The exact amount is unknown, but one Bitcoin was worth roughly $47,670 as of Wednesday.
Tesla Boosts Formula SAE Racing Teams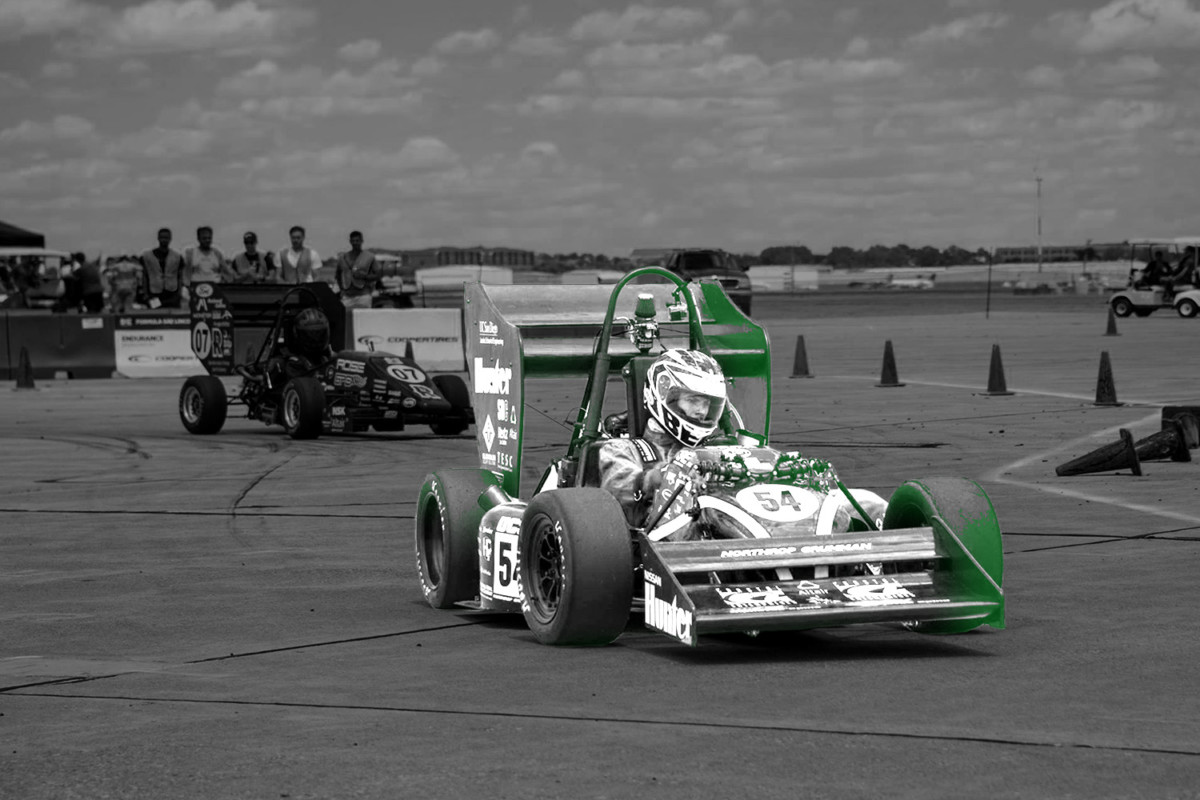 Tesla is spreading its footprint in electric motorsports as a new sponsor of Formula SAE teams, providing the racing teams with discounted hardware and free battery cells.
A program of SAE International, Formula SAE holds student competitions challenging groups to "conceive, design, fabricate, develop, and compete with small, formula-style vehicles."
Tesla has long been part of a global electric vehicle market expected to reach $802.81 billion by 2027.
The application deadline for a sponsorship ends Wednesday, and teams can choose between two types of sponsorships:
Up to 1,000 high-performance 18650 free cylindrical cells — either high-energy or high-power.
An 80% discount on Enpaq supplies — maxed at nearly $22,700.
The company says it's hired a number of former Formula SAE students over the years, and the partnerships match with "Tesla's mission to accelerate the world's transition to sustainable energy."
Teams will also be able to review designs with Tesla engineers.
Tesla's Background
Despite selling $1 billion in Tesla shares on Tuesday, Elon Musk continues to build up Tesla. On Wednesday, reports surfaced that the company's Tesla Model 3 would likely become Europe's bestselling all-electric vehicle in 2021.
Tesla has also dabbled in electric racing. Despite not entering any Formula E races, the company's high-end Model S Plaid went around the Nürburgring's Nordschleife in September, reportedly scoring a lap record for electric vehicles.
Qatar's World Cup Accommodations Running Scarce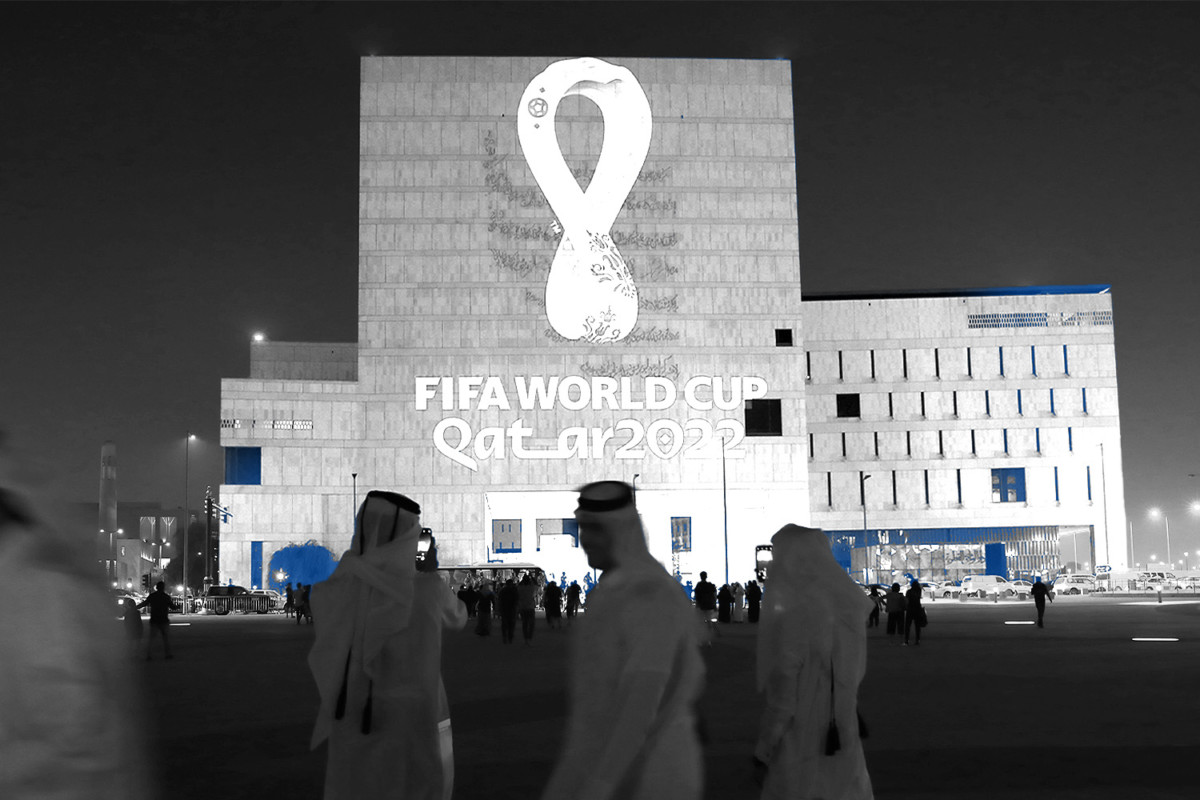 Qatar is expecting a $20 billion economic boost from hosting the World Cup next year, but that number could change as the country looks to accommodate more visitors.
The country's goal is to attract 1.2 million soccer fans for the event, but the Associated Press found just one available hotel for the entirety of the tournament — the rest are already sold out.
The tournament runs from Nov. 21 to Dec. 18, and the majority of rooms have already been booked in blocks by organizers, ensuring availability for teams and those working the event.
Qatar's Supreme Committee told the Associated Press that roughly 90,000 rooms will be available for the public via a website.
The number is a mere fraction of the 850,000 overseas visitors Qatari officials expect to require rooms.
In its most recent data, the Qatar Tourism Authority said there are 33,208 rooms in hotels in apartments.
A number of cruise ships will dock in Doha, totaling 4,000 cabins. A campsite will also be available in the desert.
It'll Cost You, Too
Qatar will require a two-night hotel room minimum for the group stages. Rooms on the open market are going for more than $1,000 per night.
Ronan Evain, executive director of the Football Supporters Europe Group, said some fans may have to travel in and out on matchday.
With eight stadiums in a 30-mile radius of Doha and $300 billion spent on collective building costs, Qatar has prided itself on being the most compact World Cup ever, but it may come back to hurt the country.
SPONSORED BY ATHLETIC GREENS
Make Routines, Not Resolutions
January gets all of the glory, but what about February and those other 10 months?
Imagine a health routine where you're showing up to empower your life by supporting your immune system, gut health, and energy year-round.
That's where AG1 by Athletic Greens comes in – the daily habit that provides your body with everything it needs, in just one scoop.
AG1 simplifies your health routine with a comprehensive blend of 75 vitamins, minerals and whole food-sourced ingredients, including probiotics and hard-to-source greens that help fill the gaps in your diet…and it tastes great!
Take care of your nutritional foundation today with a 1 year supply of Vitamin D and 5 free travel packs with your first purchase.
ESPN Has $400M At Risk in College Football Playoffs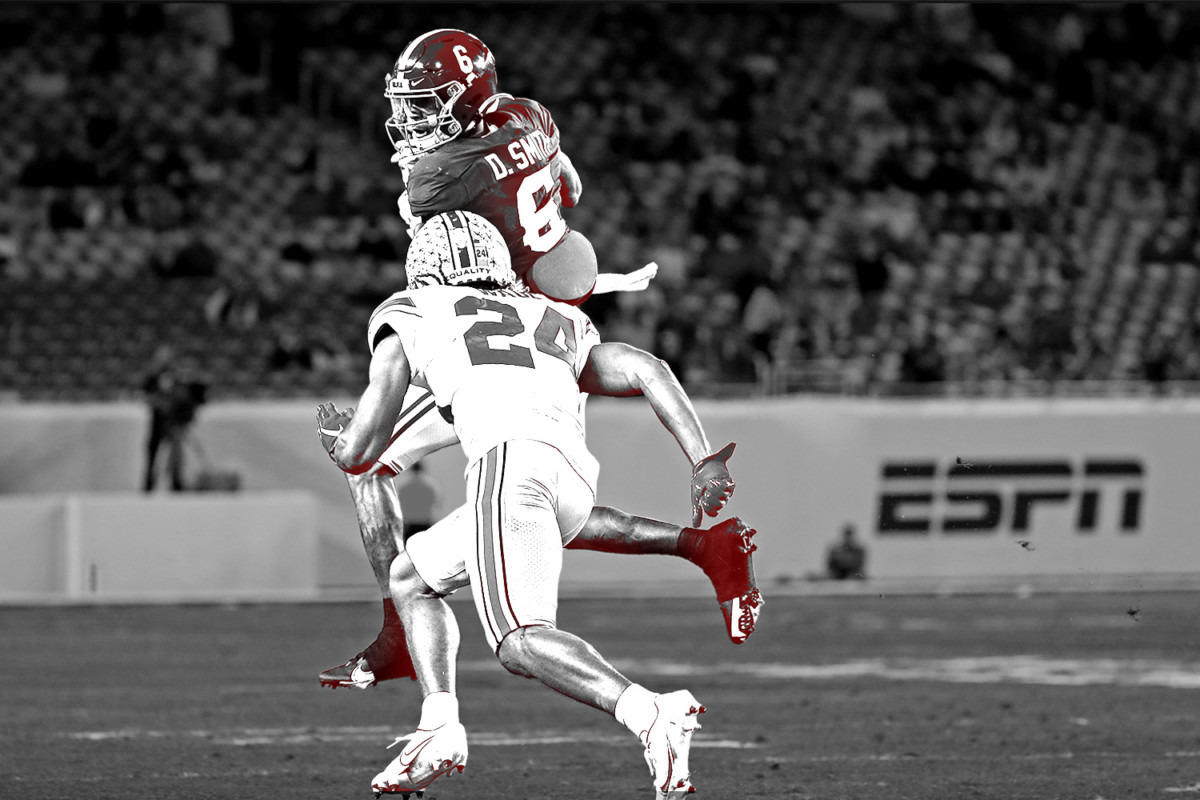 The biggest loser of the College Football Playoffs could be ESPN.
The network could see up to $400 million in lost advertising revenue if key college football games are canceled.
College football's postseason brings in an estimated $350 million to $400 million each year for the Disney-owned network. However, five bowl games have been canceled so far, and with the Omicron variant of COVID-19 spreading quickly, it is possible that additional games, including the three final playoff matchups, could go as well.
ESPN is most of the way through a 12-year deal to air the tournament worth a reported $470 million per season.
The deal includes the four-team playoff and six associated bowl games through 2025.
Ratings for last year's championship game dropped by 27%. The game, in which Alabama defeated Ohio State, was played in front of limited fans due to pandemic-related restrictions.
Victory by Forfeit?
The College Football Playoff management committee announced last week that teams would forfeit games if they do not have enough available players, and that makeup games would not be allowed.
Should all four teams in the College Playoff Semifinals be ineligible to play by Jan. 15, the national championship will be declared vacant.
SPONSORED BY OPENDORSE
An Inside Look at the Impact of NIL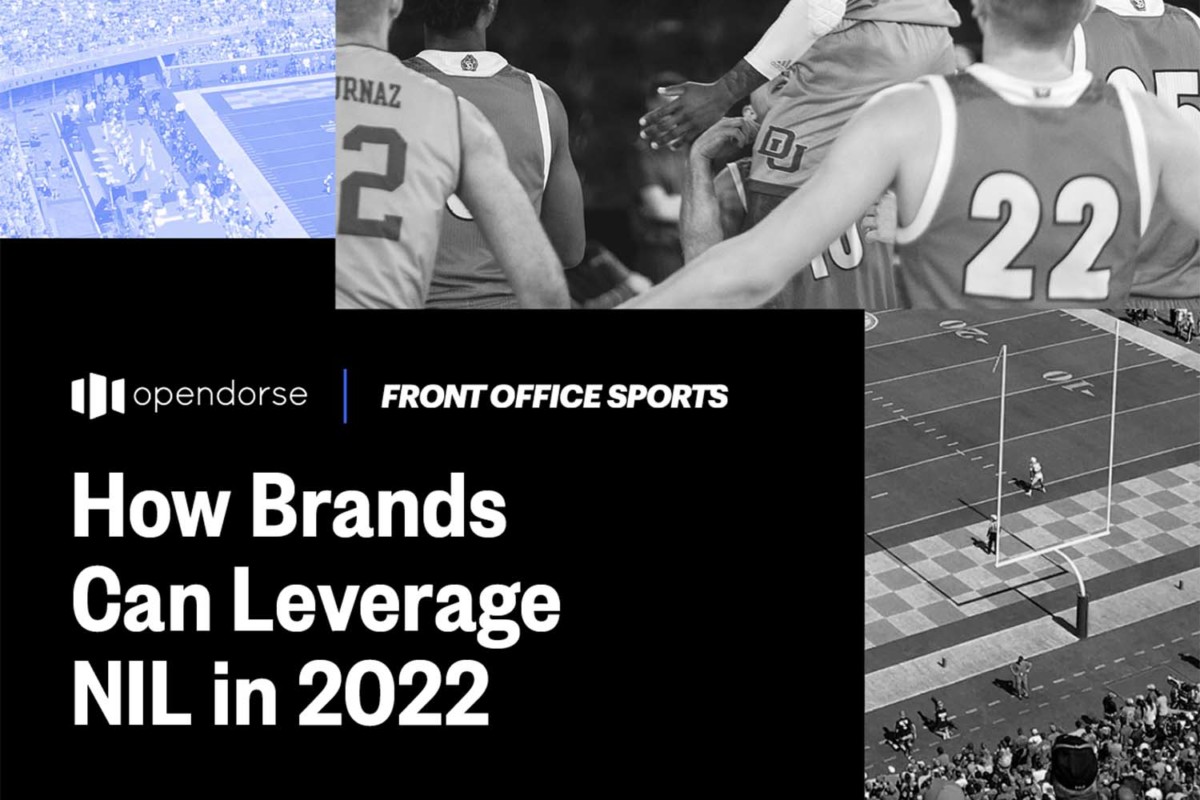 2021 brought about one of the most significant changes in the history of collegiate athletics, with  a Supreme court decision that allows NCAA athletes to profit off their name, image and likeness (NIL).
The NIL industry is shaping up to be a lucrative one, with experts estimating it could be worth billions of dollars. To date, brands are on pace to spend $579 million in the first twelve months of the NIL era.
In our latest white paper, we examine the key data and case studies have defined the first six months of the NIL era, including:
Distribution of NIL spend by sport and industry
Economics of posts by athletes
Case studies on various brand activations
Regulatory considerations
Download the report.
Market Movers
Major indices were up slightly on Wednesday. Here's a look at how sports-related stocks performed:
(Note: All as of market close on 12/29/21)
The Memphis Grizzlies (21-14) host the Los Angeles Lakers (17-18) tonight at FedExForum.
How to Watch: 8 p.m. ET on NBA TV
Betting Odds: Grizzlies -6 || ML -225 || O/U 226
Pick: Expect the Grizzlies to win at home. Take Memphis to cover.
Who ya got? Reply to this newsletter with your prediction for the Grizzlies-Lakers winner and final score.
*Odds/lines subject to change. T&Cs apply. See draftkings.com/sportsbook for details.