We knew the Super League might change the soccer landscape but … wow.
A Not-So-Super League After All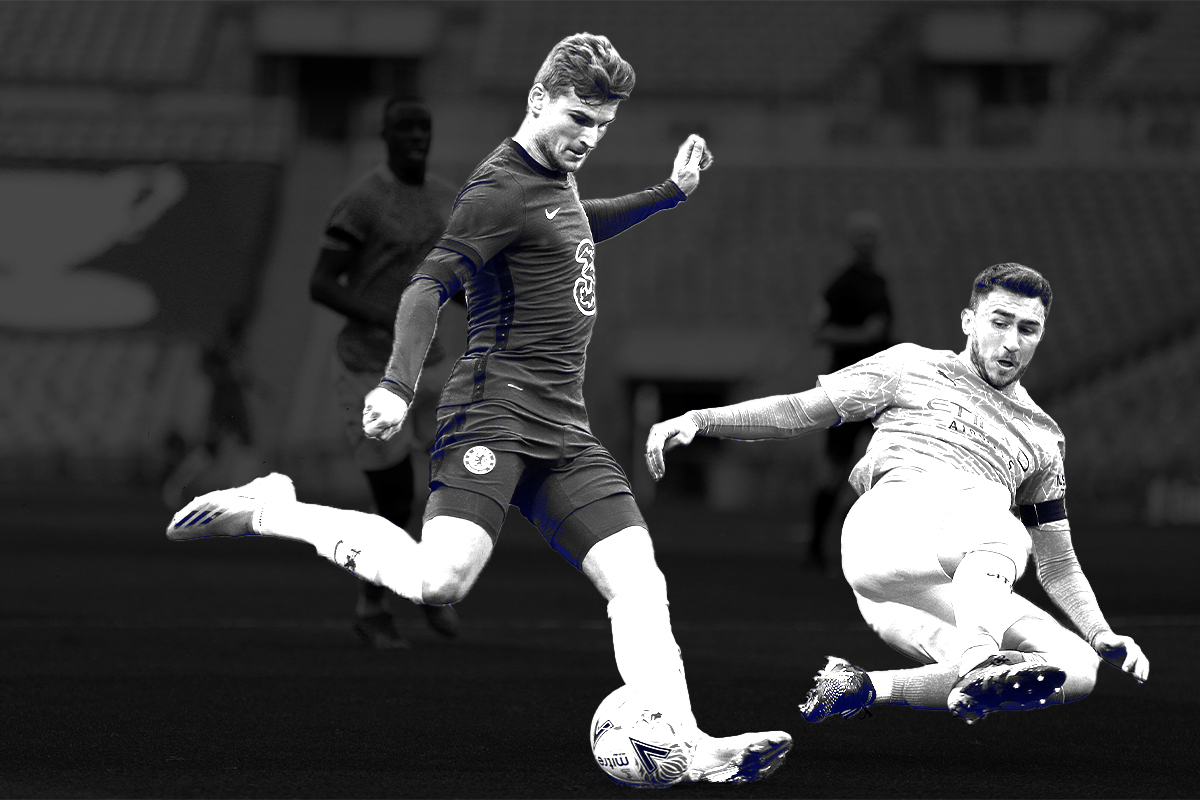 The European Super League appears to be finished before it even gets started.
Bowing to global pressure from fans, players, governing bodies and politicians, several founding clubs changed their minds Tuesday. Chelsea and Manchester City bowed out. Barcelona and Atletico Madrid seem on the verge of quitting with other clubs expected to join suit.
Various reports are surfacing that the proposed league will be entirely called off soon, less than 48 hours after its initial announcement.
The decision to pull the plug on the embryonic league would mark a major victory for fans. Nearly 80% of British football fans opposed it in a YouGov poll.
Despite the PR disaster over the Super League, the "Americanization" of international soccer will likely continue, say experts.
U.S. billionaire owners like Joel Glazer (Manchester United) dislike the European system of "relegation," where losing teams are bumped down to lower leagues.
"They want the security of their clubs playing every year," said Francois Godard of Enders Analysis in London.
Godard believes American owners would also like to institute NBA-style salary caps to halt runaway spending in the future. Lionel Messi of FC Barcelona makes $167.5 million per year, more than triple the $50.3 million annual contract of the NFL's Patrick Mahomes.
If a Super League were to ever become a reality, global media rights could be worth $4.2 billion, said Godard. Of course, that looks unlikely now.
Kobe, Nike Split After 18 Years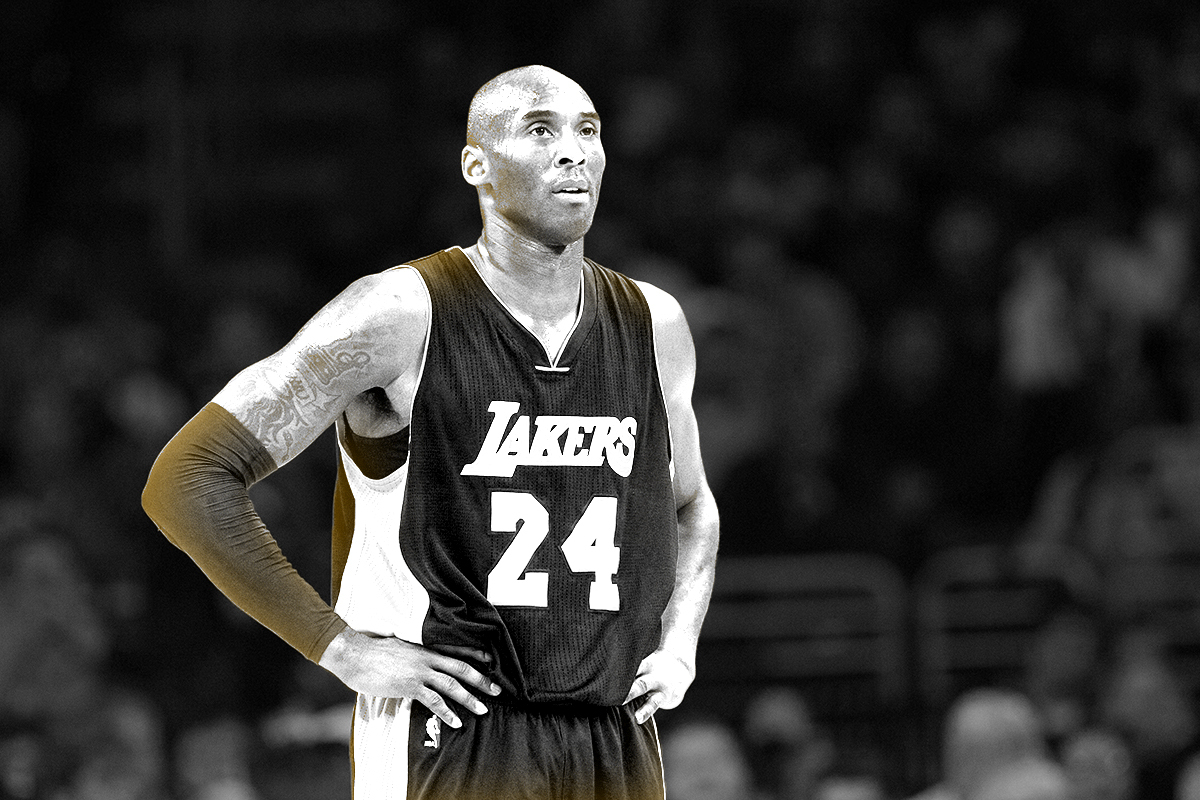 Nike and Kobe Bryant's contractual relationship officially ended on April 13, exactly five years after his 60-point final game in 2016.
Bryant and his estate were unhappy with the limited availability of his Nike products after his retirement and death, per ESPN. Nike also reportedly did not offer the Bryant estate an expected "lifetime" deal.
The split is an unusual one for Nike, which tends to stick with its most iconic athletes — Michael Jordan and LeBron James have "lifetime" deals. However, the Swoosh was unable to come to terms on a new agreement with Kobe's estate.
"My hope will always be to allow Kobe's fans to get and wear his products. I will continue to fight for that," said Vanessa Bryant. "I was hoping to forge a lifelong partnership with Nike that reflects my husband's legacy."
Before his passing, Bryant met with a creative agency to discuss building his own "Mamba" brand after his deal with Nike expired.
Bryant's estate owns the Mamba logo, which appears on his shoes. The "Sheath" logo, which often appears on the shoes' tongues, are co-owned by the estate and Nike.
"Kobe Bryant was an important part of Nike's deep connection to consumers," Nike announced in a statement. "Though our contractual relationship has ended, he remains a deeply loved member of the Nike family."
Bryant had been with Nike since 2003, after signing a six-year deal with Adidas as a rookie.
SPONSORED BY DAD GRASS
This 4/20, Try the Legal CBD Joint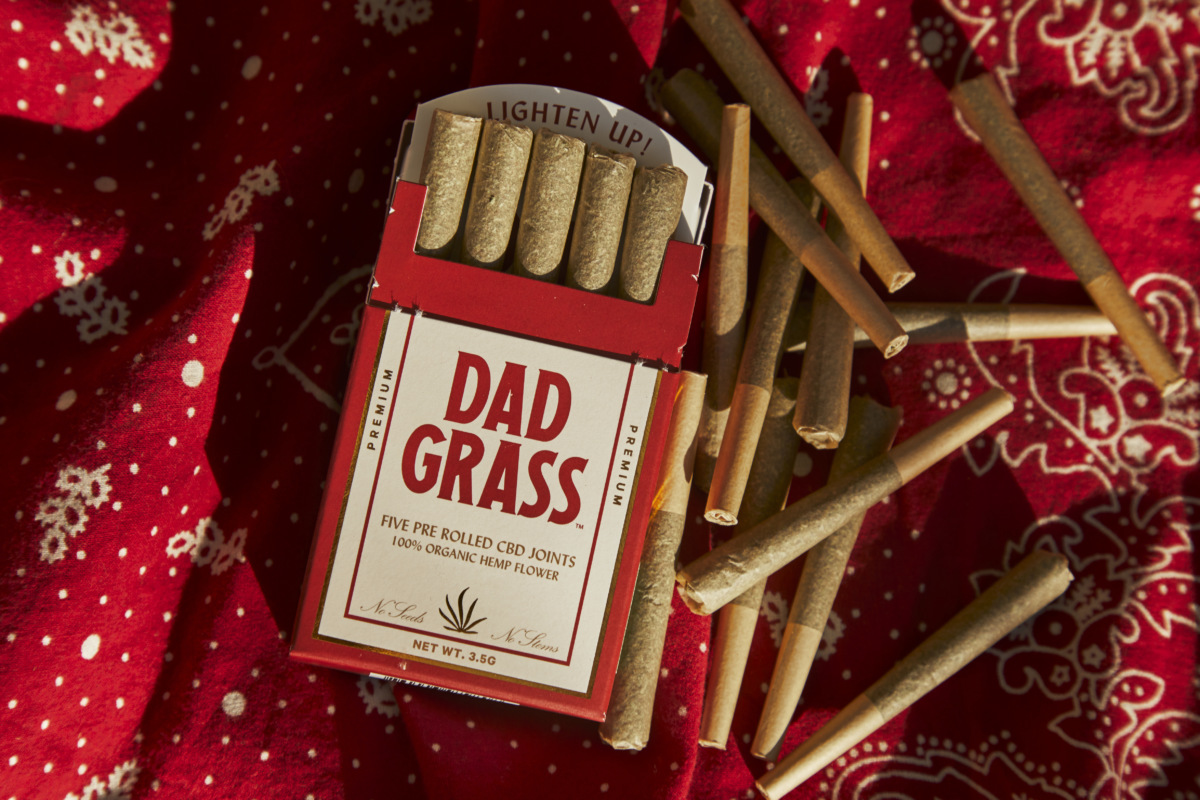 Dad Grass looks, smells, and smokes like any other cannabis—but it's (almost) THC-free–more importantly, it's federally legal and ships straight to your door.
Made with only the finest 100% organic hemp flower, these babies are high in CBD and super low in THC, which means they'll impart a chilled-out, euphoric mood that will widen your smile and relax your body–while keeping your head clear. 
Wanna get down with some groovy relaxation without getting stoned to the bone? Dad Grass is for you. Get 25% off with code FOS420 and get your Dad Grass here.
MLB TV Off to Record Start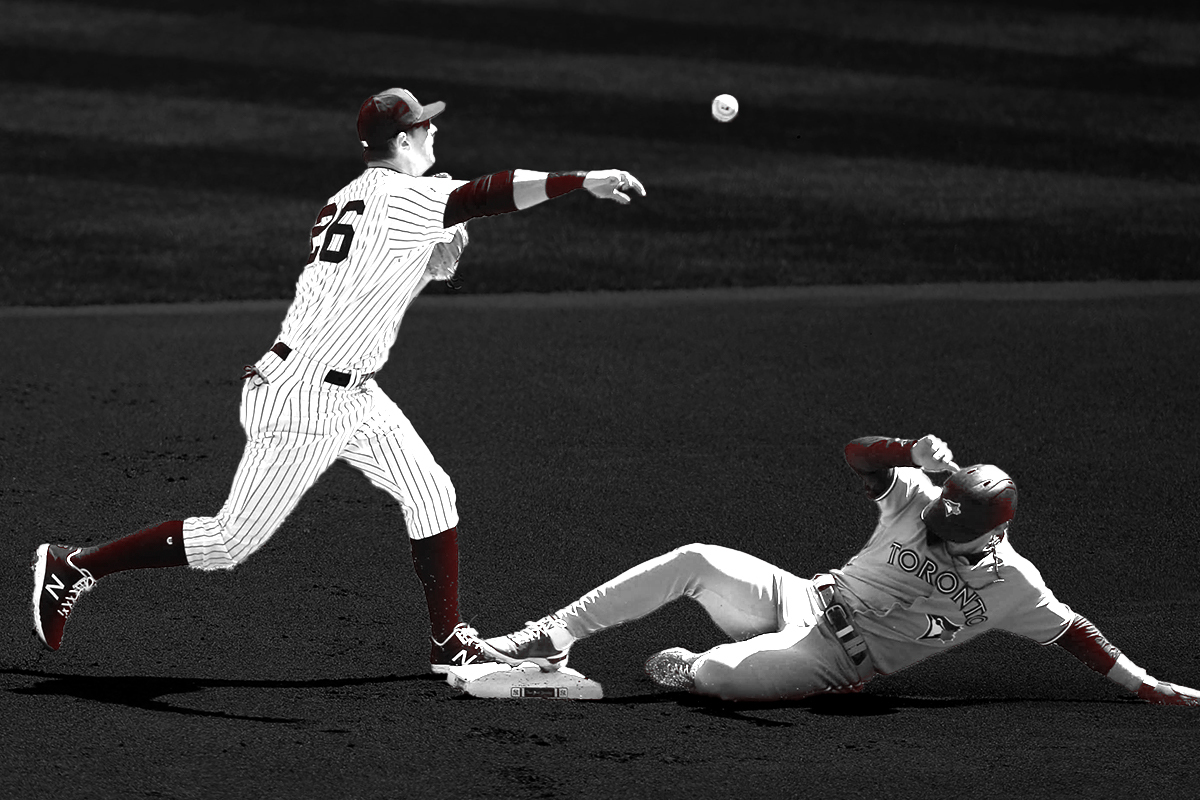 Major League Baseball is back in full swing — and its official streaming service MLB TV is knocking it out of the park.
Thanks to a season start with lots of no-hitters and games that feel like October, MLB TV is experiencing significant audience growth.
More than 1.34 billion minutes of live games were watched on MLB TV from Opening Day through April 18, a 12% uptick from the same period last season and 43% compared to 2019, according to MLB.
Total games watched on MLB TV is up 22% compared to last season and 35% compared to 2019.
An extra-innings game between the Blue Jays and Yankees on Opening Day ended up being the most-watched game in MLB TV history.
ESPN is also reaping the benefits. Through the first two weeks of the season, the network's weekly "Sunday Night Baseball" broadcast experienced a 33% increase in viewership compared to the 2020 full-season average.
Perhaps best of all? Fans are back in the stands.
Through the first three weekends, more than 2.2 million fans made a trip to the ballpark.
Genius Sports, the NFL's data rights owner,

completed

a $1.5 billion merger with DMY Technology Group. The company begins trading on the New York Stock Exchange  under the GENI ticker Wednesday.

Peloton is facing ongoing

pressure

to recall its treadmills following a recommendation by the CPSC due to dozens of injuries and the death of a child. Shares of the company fell by more than 7% after the chair of a House subcommittee supported the recall.

DraftKings

agreed

to a multiyear betting deal with the Professional Fights League. The deal is valued at under $10 million.

April Subscriber Giveaway:

We're giving away two tickets to watch a live conversation with former MLB star Wade Boggs on

Thuzio

on May 6. For every friend or colleague who subscribes to FOS with your custom referral link by the end of April, you get one entry into our giveaway.
SPONSORED BY DAD GRASS
The Mellowest Buzz Ever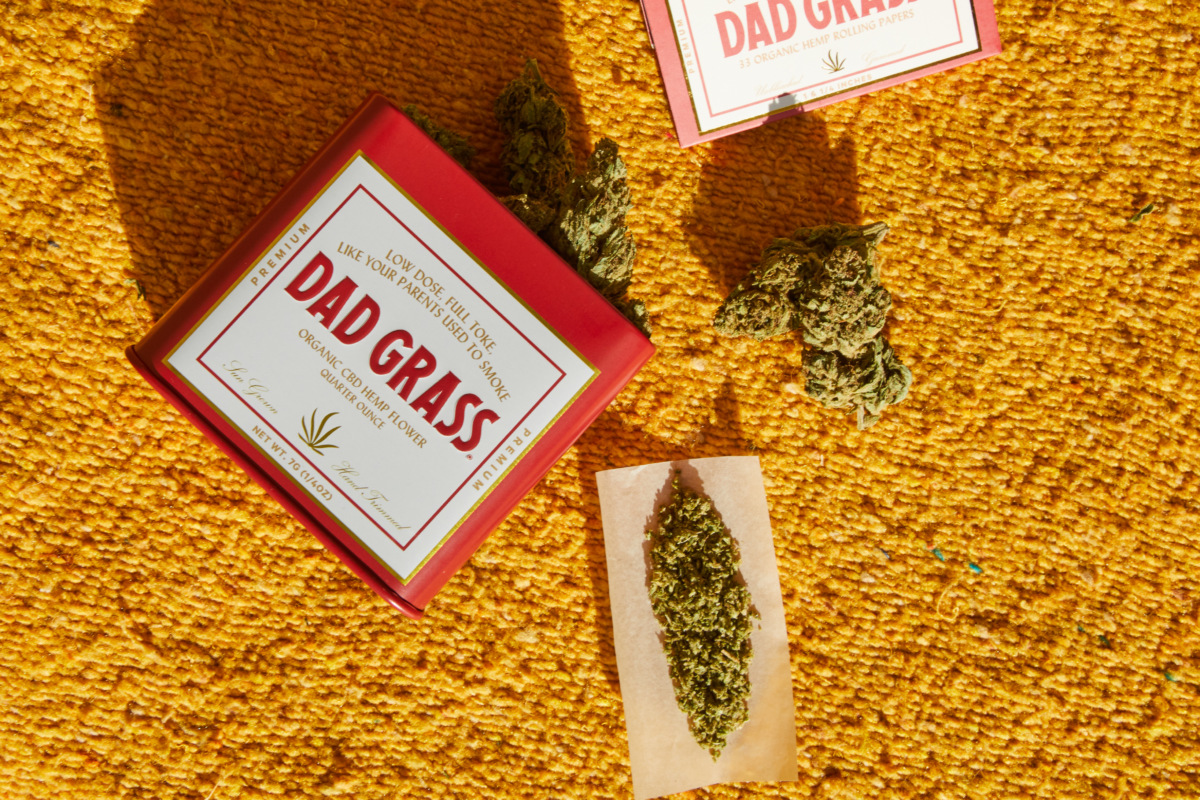 Did you know that back when 420 was originally conceived (1971), the grass of the day was only about 1-2.5% THC?
Compare that with today's pot, which can clock in at over 30% THC, and there's a reason why we think that today's weed gets you too damn high!
Enter Dad Grass, "Low Dose, Full Toke, Like Your Parents Used To Smoke" Federally Legal CBD joints that get you "high enough". In the words of NY Magazine, "The CBD product that has convinced me that CBD is actually a thing". Get 25% off with code FOS25 today.
U.S. stocks experienced declines across all three major indexes for the second straight session on Tuesday. Here's a look at how sports-related stocks performed:
Up:
Allied Esports Entertainment Inc. (NASDAQ: AESE) gained 5.96%
Dave & Buster's Entertainment, Inc. (NASDAQ: PLAY) gained 1.91%
Caesars Entertainment, Inc. (NASDAQ: CZR) gained 1.27%
Down:
Rush Street Interactive, Inc. (NYSE: RSI) dropped 7.22%
Manchester United plc (NYSE: MANU) dropped 6.08%
fuboTV Inc. (NYSE: FUBO) dropped 4.58%
(Note: All as of market close on 4/20/21)
The Portland Trail Blazers (32-24) host the Los Angeles Clippers (40-19) tonight at Moda Center. The teams last met two weeks ago when the Clippers defeated Portland 133-116.
How to Watch:
10 p.m. ET on TNT
Betting Odds:
Clippers -7 || ML -275 || O/U 223.5
Pick: The Clippers are on a roll with an 8-2 record in their last 10 games. The Trail Blazers have been inconsistent, going 4-6 in their last 10. With Kawhi back in the lineup for the Clippers and no Damian Lillard for the Blazers, take Los Angeles to cover and lean over.
Who ya got? Reply to this newsletter with your prediction for the Clippers-Trail Blazers winner, final score, and high scorer. Nail it, and you get a mention in Wednesday's FOS PM. Don't forget to include your Twitter handle.
Shoutout: On Monday, we asked FOS readers to pick the winner, final score, and home run hitter(s) of the Dodgers-Mariners tilt. The Mariners handed the Dodgers a 4-3 loss. No readers predicted that Seattle would take down the reigning champs.