The April 30 showdown between undisputed lightweight champion Katie Taylor and seven-division world titlist Amanda Serrano is set for the main arena of Madison Square Garden, making it the first women's boxing match in history to headline at the iconic venue.
Sony Agrees to Buy 'Halo' Creator for $3.6B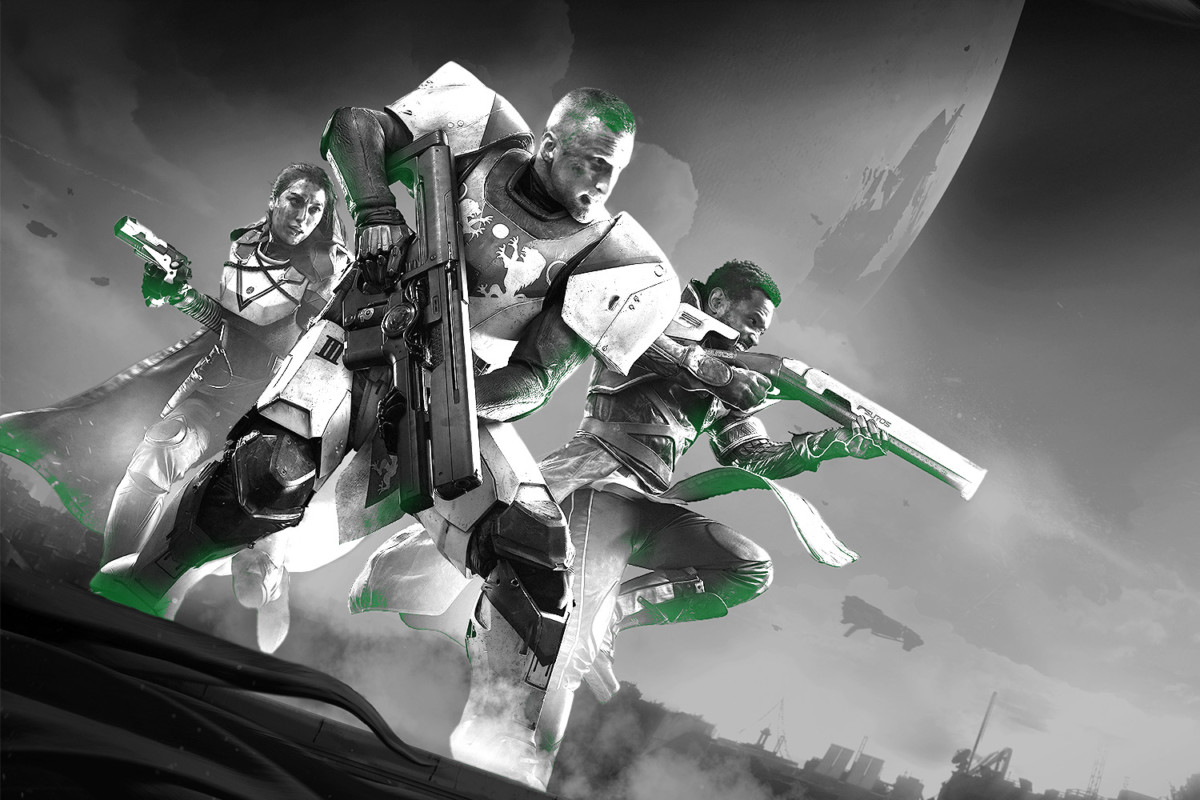 Sony has agreed to acquire video game developer Bungie in a deal valued at $3.6 billion.
Bungie, the original creator of "Halo" and current developer of "Destiny," will continue to independently develop and publish games but will use Sony to accelerate hiring and the development of projects.
Sony's deal for Bungie follows rival Microsoft's acquisition of the company in 2000 for an undisclosed amount. Bungie split from Microsoft in 2007 to gain more creative freedom.
The video game industry has allowed Sony to steadily increase its market position in tech.
The company's PlayStation division is preparing to launch a new subscription service to compete with Microsoft's Xbox Game Pass.
Its PlayStation 5 has sold 13.4 million units globally since its November 2020 release, making it the fastest-selling console in Sony's history.
The company posted $21.5 billion in revenue in fiscal Q2 driven by its Game & Network Services segment, which saw sales jump 27% to $5.7 billion.
The Rivalry Continues
Earlier this month, Microsoft announced plans to acquire video game company Activision Blizzard in a $68.7 billion all-cash deal. Pending regulatory approval, the acquisition would make Microsoft the world's third-largest gaming company by revenue.
Microsoft plans to bring Activision Blizzard games into Xbox Game Pass, which has roughly 25 million subscribers — up 7 million from the start of 2021.
Activision Blizzard posted $2.07 billion in revenue in Q3 2021, a 5.9% increase year-over-year.
Real Madrid Strikes Deal with Legends Worth Up To $11B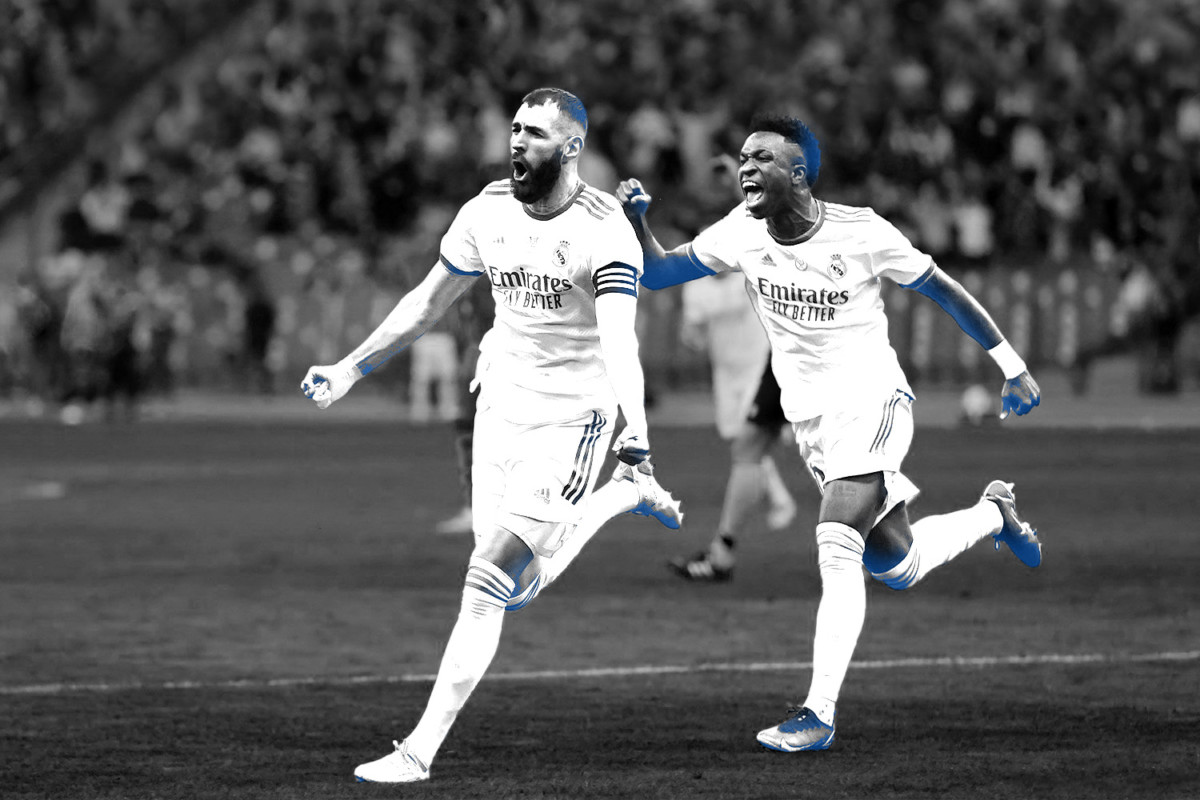 In 2021, Real Madrid was valued at $4.75 billion — ranking second among all soccer teams, according to Forbes. Given its latest move, the club could rake in even more cash this year.
The club recently inked a lucrative 25-year deal with sports company Legends, according to Spanish newspaper Vozpópuli.
Legends, already in charge of the team's retail strategy, will also now be in charge of non-sports events at the club's stadium, Bernabeu, that range from concerts to conferences.
The contract could be worth $11 billion for Real Madrid over the 25 years.
Annual revenues are projected to be between $447 million and $491 million, 20% of which Legends will keep.
That's a major jump from the $168 million the club made in non-sports events before COVID-19.
The news comes shortly after the team secured $255 million in extra funding to refurbish Bernabeu.
Portfolio Expansion
The deal is the latest move in the company's "rapid growth mode," as co-president and COO Mike Tomon previously told Front Office Sports.
The company just acquired 4Front for a reported $15 million to $20 million. Sixth Street purchased a 51% stake in Legends in January 2021.
Around that time, the company was valued at $1.35 billion.
SPONSORED BY BLOCKWORKS
Why Are Top Athletes Buying Crypto?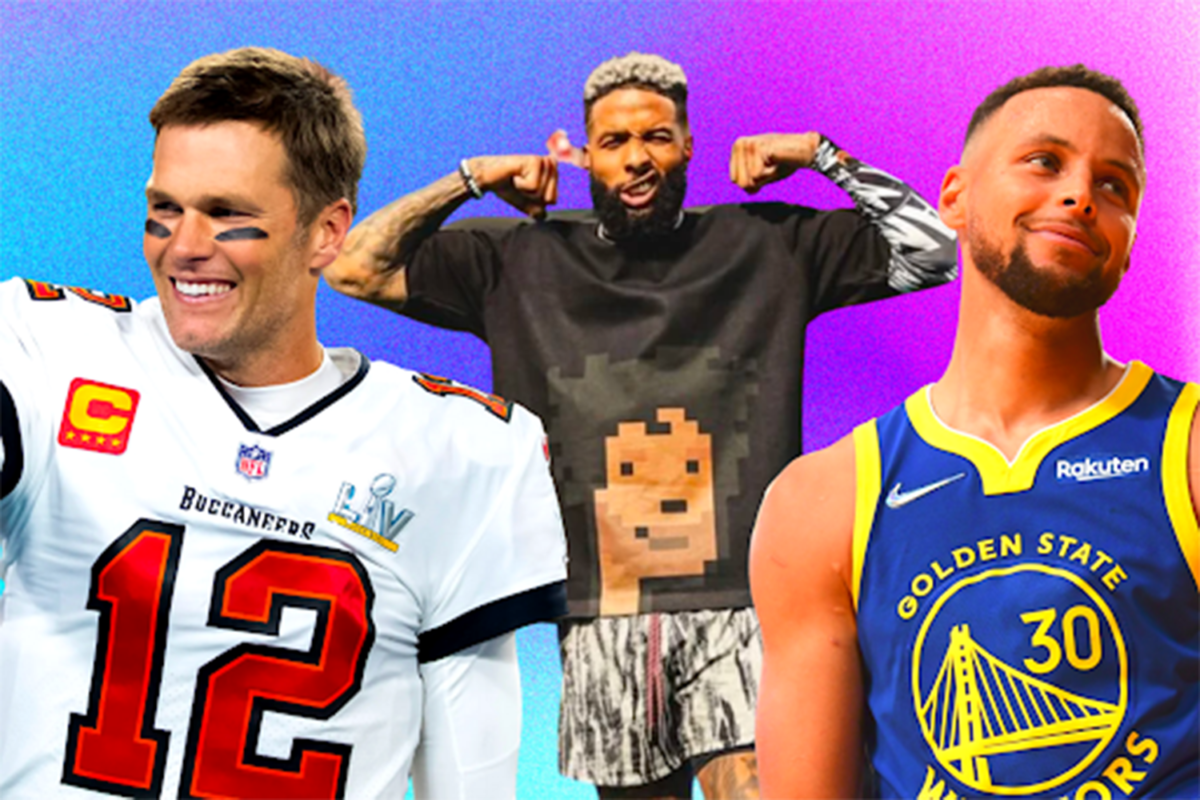 Steph Curry owns a crypto exchange. Odell Beckham Jr. buys NFTs. Tom Brady wants to get paid in crypto.
Why?
Because crypto is changing the game.
NFTs create digital ownership, crypto retakes control of your money from banks, and DeFi yields an average of 11% APY — way better than that 0.06% banks offer.
If you want to take control of your future like a pro, attend Permissionless.
Together with Coinbase, Blockworks is hosting the world's largest DeFi and NFT celebration. 5,000+ people and 120+ expert speakers are meeting up in Palm Beach for new tech, NFT galleries, yacht parties, and more.
See what the hype is about and explore NFTs, DeFi and the metaverse firsthand.
Use code FOS for $150 off tickets.
First Sportsbook Connected to MLB Stadium Opens At Nationals Park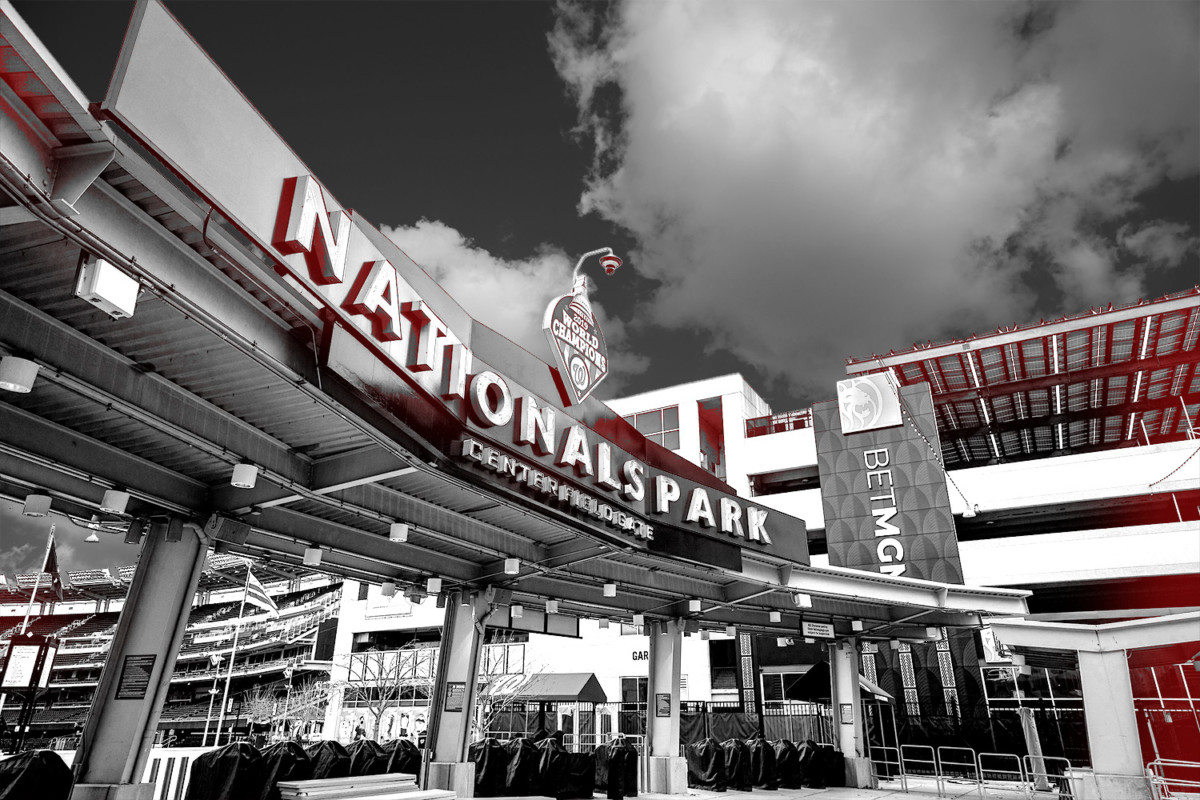 The BetMGM Sportsbook at Nationals Park opened on Monday, becoming the first retail sportsbook connected to a Major League Baseball stadium.
BetMGM began a multi-year, exclusive deal with the Washington Nationals last year. The on-site venue will add to BetMGM's app that launched in June, which allows mobile wagers within a two-block radius of the stadium.
In July – the app's first full month – Washington reported a handle of $643,498 and $148,796 in revenue.
Fans will not have access to the retail sportsbook while attending a Nationals game, but can still place bets through the app.
The 4,000-square-foot on-site sportsbook will offer full-service beverage and dining options, six betting windows, betting kiosks, and 40 big-screen TVs year-round.
Rise of On-site Sportsbooks
On Monday, the United Center announced plans to add a two-story sportsbook to its venue in partnership with FanDuel.
The District opened William Hill's sportsbook at Capital One Arena, home of the Washington Capitals and Wizards, in May 2021 — the first sportsbook to operate inside a U.S. professional sports venue.
Earlier this month, BetMGM unveiled plans to become the NFL's first on-site sportsbook at the Arizona Cardinals' State Farm Stadium.
Last year, DraftKings received approval for a sportsbook at the Chicago Cubs' Wrigley Field as part of the pair's reported $100 million deal. FanDuel recently opened a sportsbook inside the Footprint Center, home of the Phoenix Suns and Mercury.
IN PARTNERSHIP WITH KAULIG RACING
Racing's 21-Year Old Record Breaker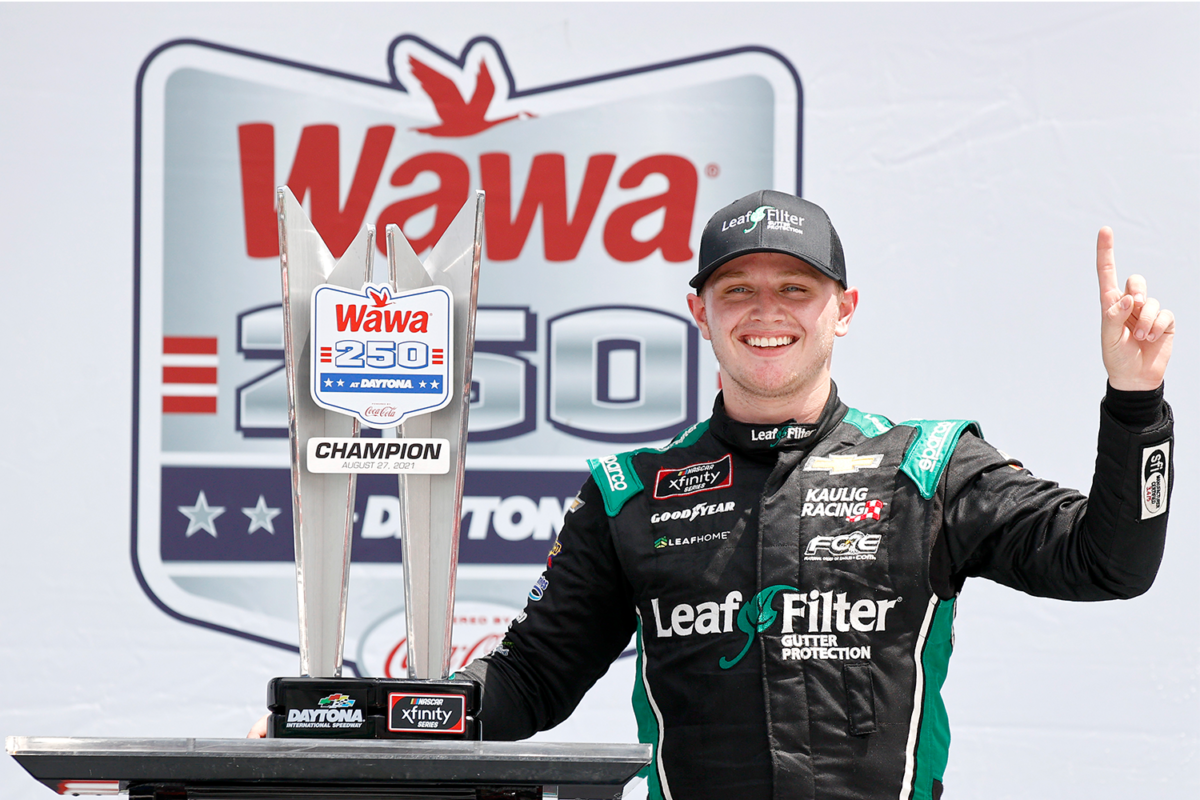 In 2022, Kaulig Racing looks to continue their rapid rise as they enter their first full-time NASCAR Cup Series (NCS) season. The future is bright with a roster full of up-and-coming drivers, led by one of the sport's best in Justin Haley.
Though he's competed in NASCAR races since he was a teenager, Haley burst onto the scene in his rookie NASCAR Xfinity Series (NXS) season in 2019. The young driver secured four top fives and 20 top-10 finishes before finding himself in Victory Lane in the NCS at Daytona International Speedway during a rain-shortened event.
In 2020 Haley went on to break records, joining the likes of Dale Earnhardt and Dale Earnhardt Jr. as the only drivers to win three superspeedway races in-a-row.
Now he's tasked with leading Kaulig Racing in 2022 and beyond.
Market Movers
U.S. stocks experienced gains across all three major indexes on Monday. Here's a look at how sports-related stocks performed:
(Note: All as of market close on 1/31/22)
The West Virginia Mountaineers (13-7) face the Baylor Bears (18-3) on Monday at Ferrell Center.
How to Watch: 9 p.m. ET on ESPN
Betting Odds: Baylor -14 || ML -1375 || O/U 139.5* (Bet on DraftKings)
Pick: Expect the Mountaineers to keep things close. Take West Virginia to cover.
*Odds/lines subject to change. T&Cs apply. See draftkings.com/sportsbook for details.