If you want to witness Tom Brady's New England homecoming in person, be prepared to fork over some serious cash. Some tickets cost as much as $13,000 on secondary marketplace websites.
Sony Acquires Another Gaming Studio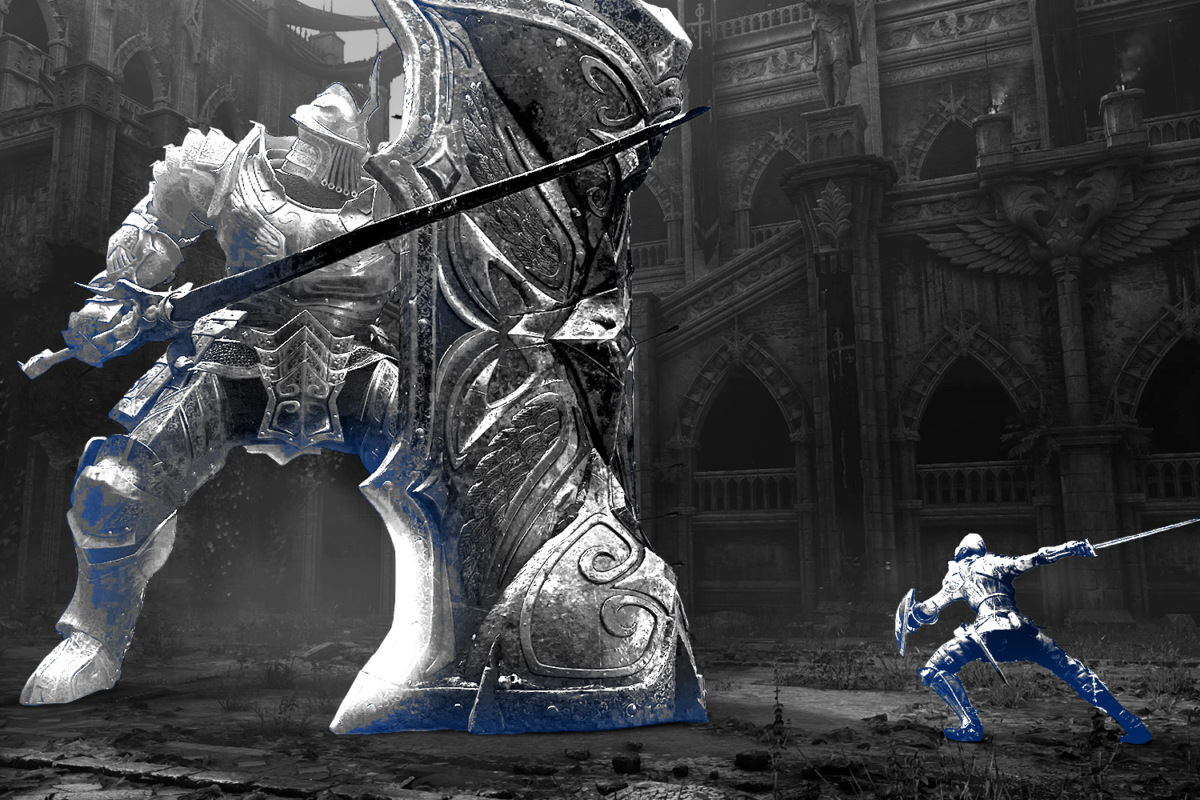 Sony acquired Texas-based video game developer Bluepoint Games on Thursday, adding to its growing portfolio of first-party studios. Terms were not disclosed.
Bluepoint is the studio behind the remake of "Demon's Souls" for PlayStation 5, which has sold more than 1.4 million copies since its November 2020 release, and the "Metal Gear Solid HD Collection" remake. Now, the studio will have funding to produce original content.
Sony has been aggressively expanding its gaming reach through a series of acquisitions.
The company acquired Housemarque in June, the studio behind PS5 hit "Returnal."
In July, it bought Netherlands-based Nixxes Software to strengthen PlayStation Studios.
Earlier this month, it acquired Liverpool-based gaming company Firesprite.
Microsoft, comparatively, has been quiet on the gaming acquisitions front ever since it finalized its blockbuster $7.5 billion purchase of ZeniMax Media in March. ZeniMax is the parent of Bestheda, which makes hits like "The Elder Scrolls" and "Fallout."
Sony posted a record operating profit of $2.57 billion in fiscal Q1 — a 15% increase year-over-year — thanks to the PlayStation 5 console, which at 10 million-plus global units since November 2020, makes it the fastest-selling console in Sony's history.
The company has raised its financial outlook for the year up to $6.4 billion from $6.02 billion.
Qatar Now Home to Formula 1 and World Cup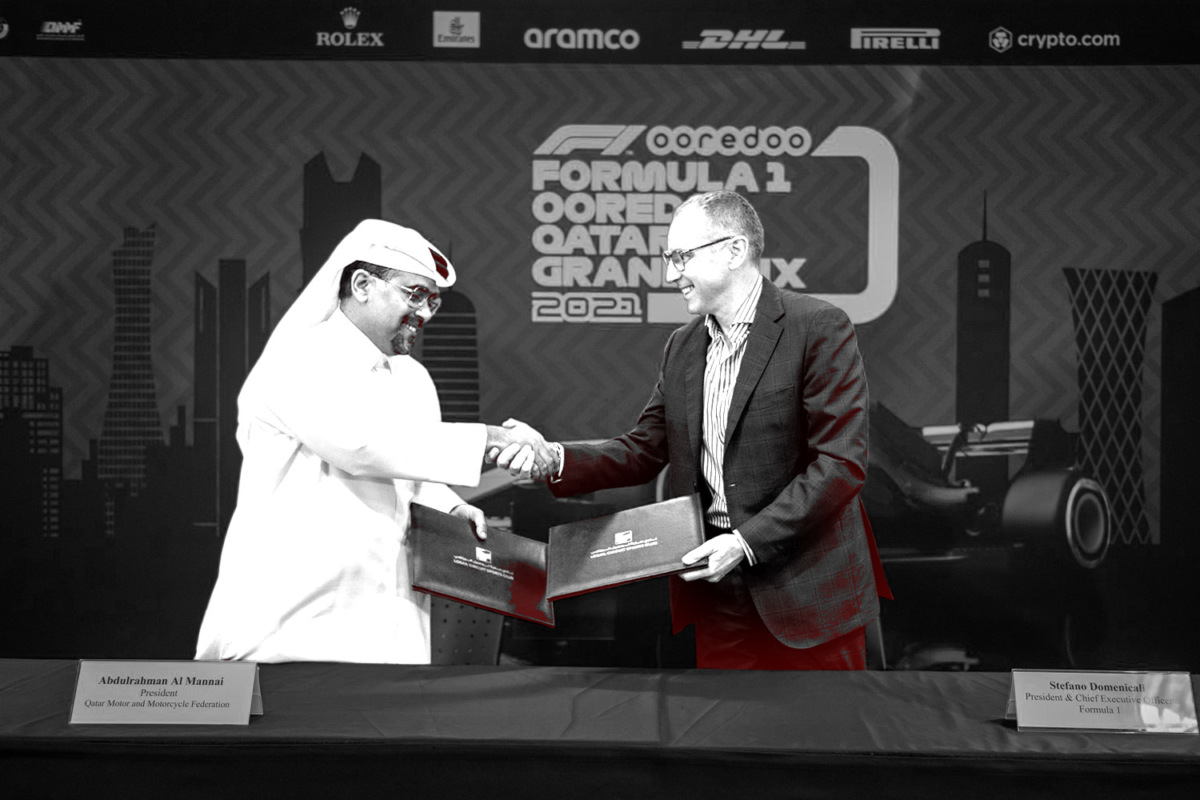 A little more than a year out from hosting the 2022 World Cup, Qatar had landed another major attraction in global sports. On Thursday, Formula 1 announced a 10-year deal with the country that starts in 2023.
Before the permanent contract begins in two years, Qatar will hold its first F1 race in November at the Losail International Circuit, which has hosted MotoGP races since 2004.
The country has already spent an estimated $300 billion in preparation for the World Cup, expanding its airport and building a new city, stadium, and metro station. It expects a $20 billion bump to its economy and more than 1.5 million visitors.
Qatar's F1 commitment arrives in the wake of other several events being canceled.
The November race will replace the Australian Grand Prix, which was canceled for the second year in a row earlier this year due to increased border controls.
The Argentine Grand Prix was canceled earlier this month, following Singapore's and Canada's decisions to do the same.
Qatar will likely continue to face threats of boycotts as its events draw closer — 59% of U.S. fans say teams should boycott the World Cup due to human rights abuses in the country.
SPONSORED BY INVESCO
The Official ETF of The NCAA®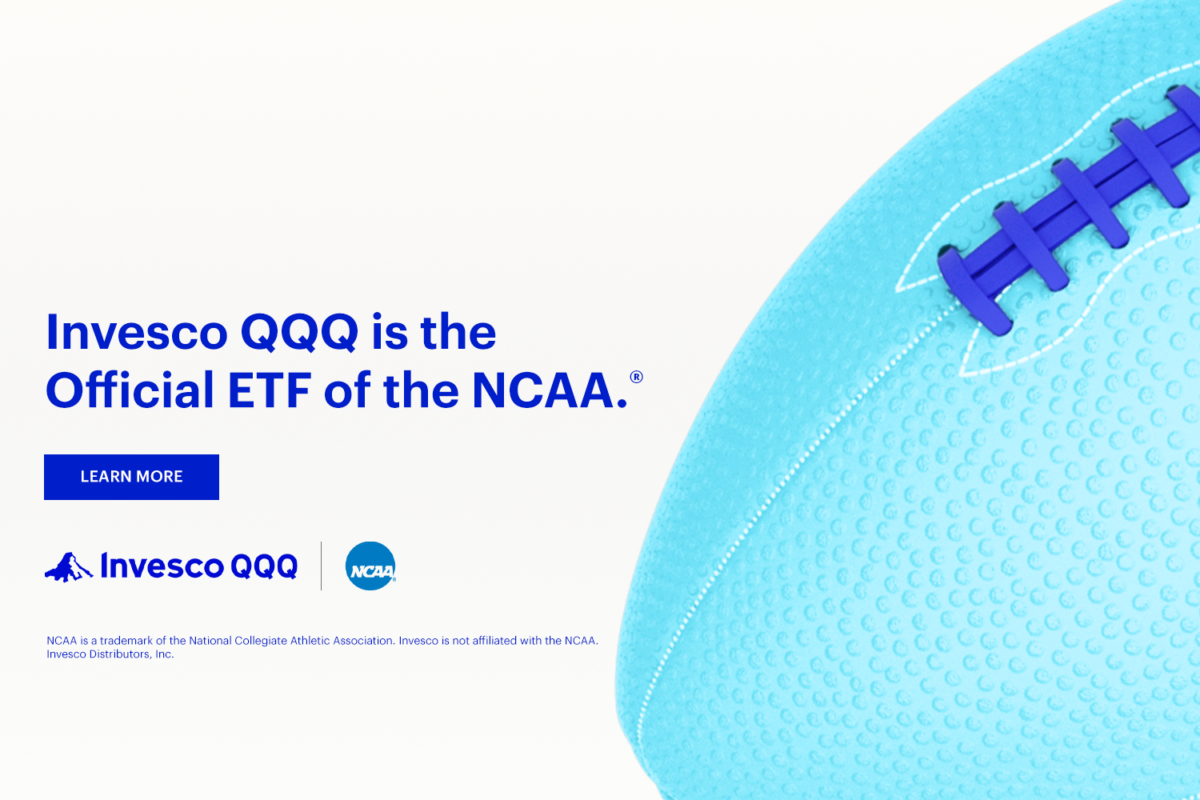 Innovation is changing the game, on and off the field.
Invesco QQQ gives you access to the growth potential of some of the world's greatest innovators, all in one fund. It provides access to some of today's most innovative companies across a vast spectrum of sectors including communications services, consumer discretionary, health care, industrials, and tech.
See how some of those companies are revolutionizing sports and become an Agent of Innovation today.
Investing in ETFs involves risks including the loss of money and those similar to stocks. Investments in the technology are subject to greater risk and are more greatly impacted by market volatility than diversified investments.  
Before investing carefully read and consider fund investment objectives, risks, charges, expenses and more in prospectus at invesco.com.
NFL Approves Saints' Succession Plan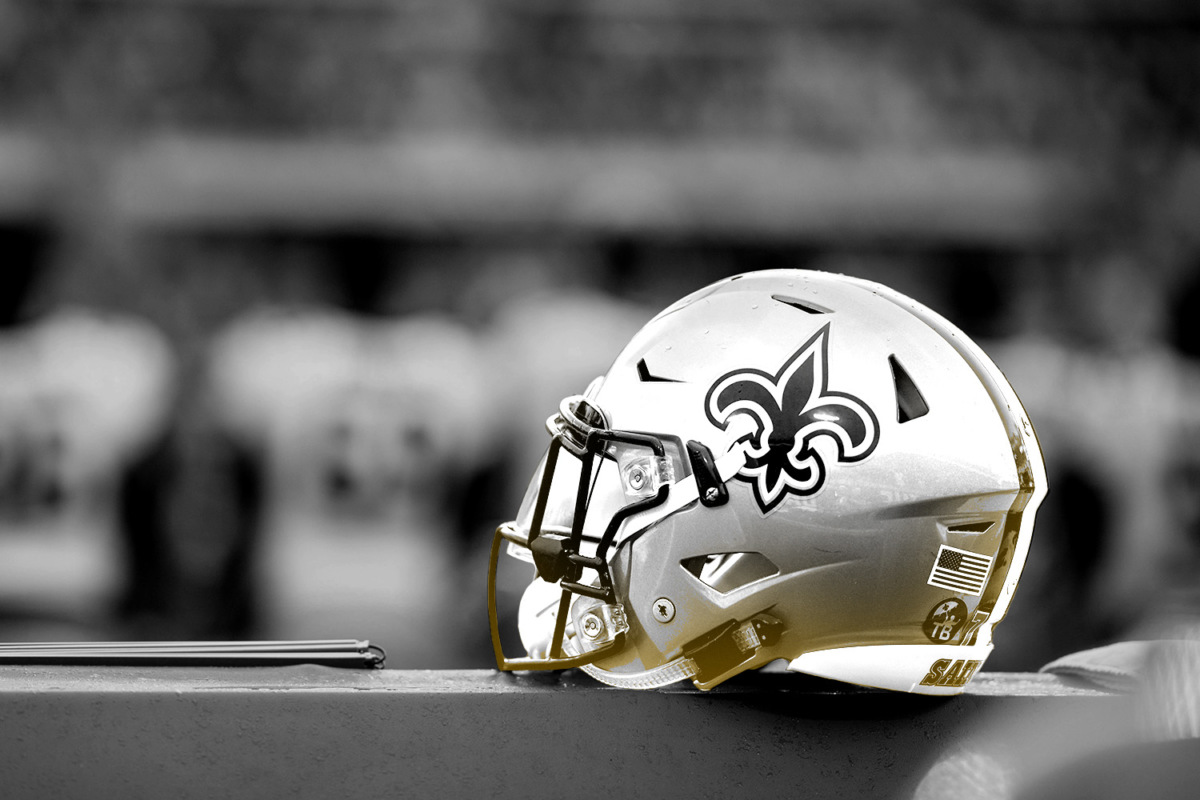 New Orleans Saints and Pelicans owner Gayle Benson said she wants to keep the teams in New Orleans "forever" — and now has a plan to make that happen.
Benson intends to pass both teams off to one or more owners who will keep them in New Orleans and distribute the sale proceeds to New Orleans charities through a foundation. The arrangement has been approved by the National Football League.
The Pelicans' lease at the Smoothie King Center runs through 2024, and the Saints' lease at the Caesars Superdome expires in 2025.
The Superdome is in the midst of a $450 million renovation. Caesars won the rights to the stadium in a 20-year, $138 million deal in July.
Benson inherited both teams when her husband Tom Benson passed away in 2018. He had initially planned to pass them on to his three children (from a previous marriage), but changed course in 2015, igniting a caustic legal dispute.
"I am a steward for this [organization]," Benson said. "And we help other people with it. My wish is to scatter all the good and gifts that God and Tom have given me to this city and community."
In today's Leadoff, we covered Amazon's new workout platform, Microsoft integrating app stores into its marketplace, a new venture fund exclusively for gaming startups, and a $50 million sports betting fund.

Click here to listen

.

The 2022 Beijing Winter Olympics will be

limited

to spectators who reside in China. Tickets will be sold to residents who meet COVID-19 prevention requirements.

The NHL, the world's best hockey league, has a new home on ESPN+, ESPN, ABC, and Hulu. All for hockey, all season.*
Bezos is about to make another HUGE bet.

He's projected to invest at least 20 billion into this exclusive asset class. Why? It outperformed the S&P 500 by 174% from 1995-2020. You can invest like Jeff on the

Masterworks platform

.*
*Sponsored Content. Important disclosure information here. 
SPONSORED BY LIVECLICKER
Incentivizing Customers Through Personalization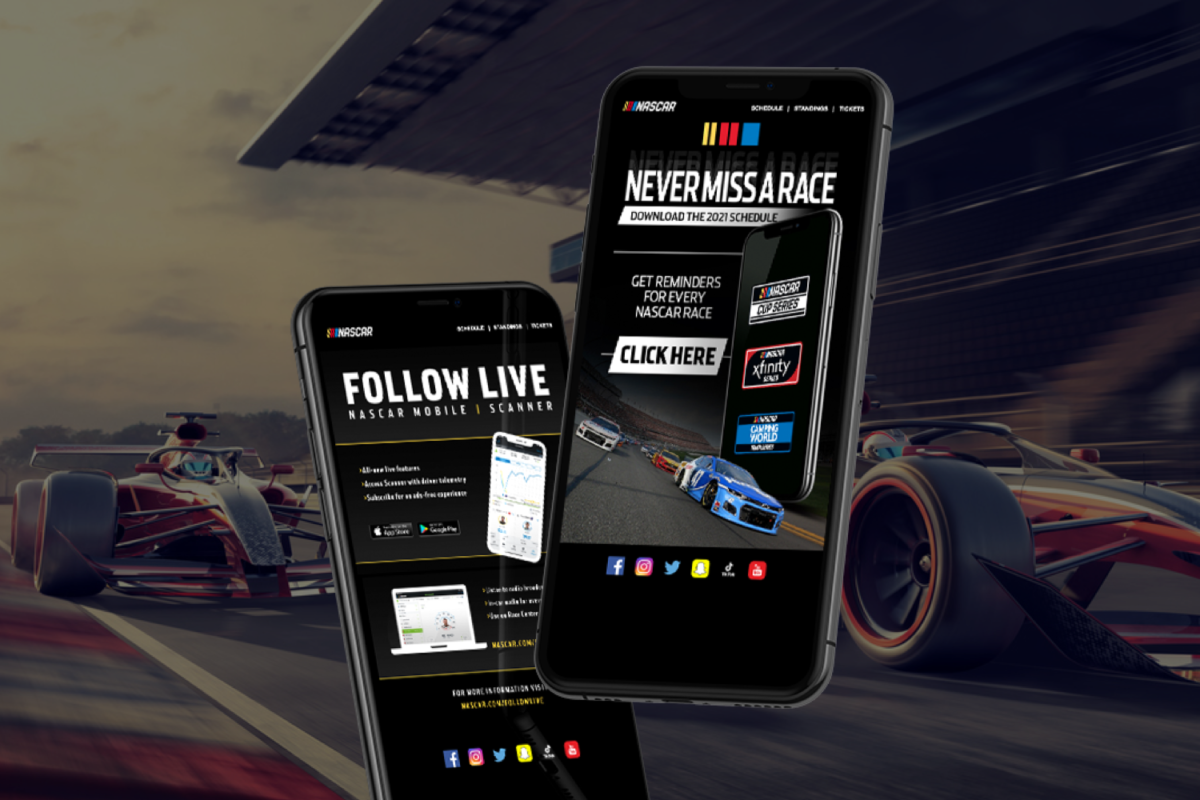 Looking to provide a virtual experience similar to unwrapping a gift IRL, NASCAR tested a static image against an interactive "peel-to-reveal" mystery birthday discount, and saw a 94% increase in email conversions.
How did they do it? Using the robust personalization tool, Liveclicker, the team was able to deliver a dynamic experience that amplified its standard birthday email campaign. 
In this case study, discover how NASCAR takes a customer-centric approach to its marketing through A/B testing, personalization, and more.
Market Movers
U.S. stocks were mixed on Thursday following a session of gains. Here's a look at how sports-related stocks performed:
(Note: All as of market close on 9/30/21)
Take a trip to the past this Friday and watch Michael Gandolfini embrace his father's title role as young Anthony Soprano in the coming-of-age film The Many Saints of Newark.
How to Watch: In theaters and streaming on HBO Max.*
What's It About? The Many Saints of Newark is a prequel to HBO's legendary series, The Sopranos, and tells the coming-of-age story of young Anthony and the events and people that helped shape him into Newark, New Jersey's most feared mob boss, Tony Soprano.
Starring: Michael Gandolfini, Ray Liotta, Jon Bernthal, Vera Farmiga
FOS POV: Making a prequel to one of the greatest TV shows of all time nearly 15 years after its final episode is no easy feat, but The Many Saints of Newark nails it. This is a must watch this weekend for lovers of The Sopranos. What else are you gonna do, watch the Jets? Forget about it.
*Sponsored content. Streaming only on the Ad-Free HBO Max plan for 31 days from theatrical release.
Win a Pair of LaLiga ElClásico Tickets
In addition to winning gear, every referral will earn an entry into the LaLiga 2022 ElClásico ticket giveaway! ESPN is the new home of LaLiga in the U.S. Follow the best soccer league in the world with the top stars streaming every match across all ESPN platforms. Subscribe now. 
It's easy to spread the word. Copy and paste your unique link below and share it in an email or on your timeline. One referral = one entry.
Your custom referral link: [RH_REFLINK]
Or use these one-tap sharing methods: