Another day, another major business move for the kid from Akron.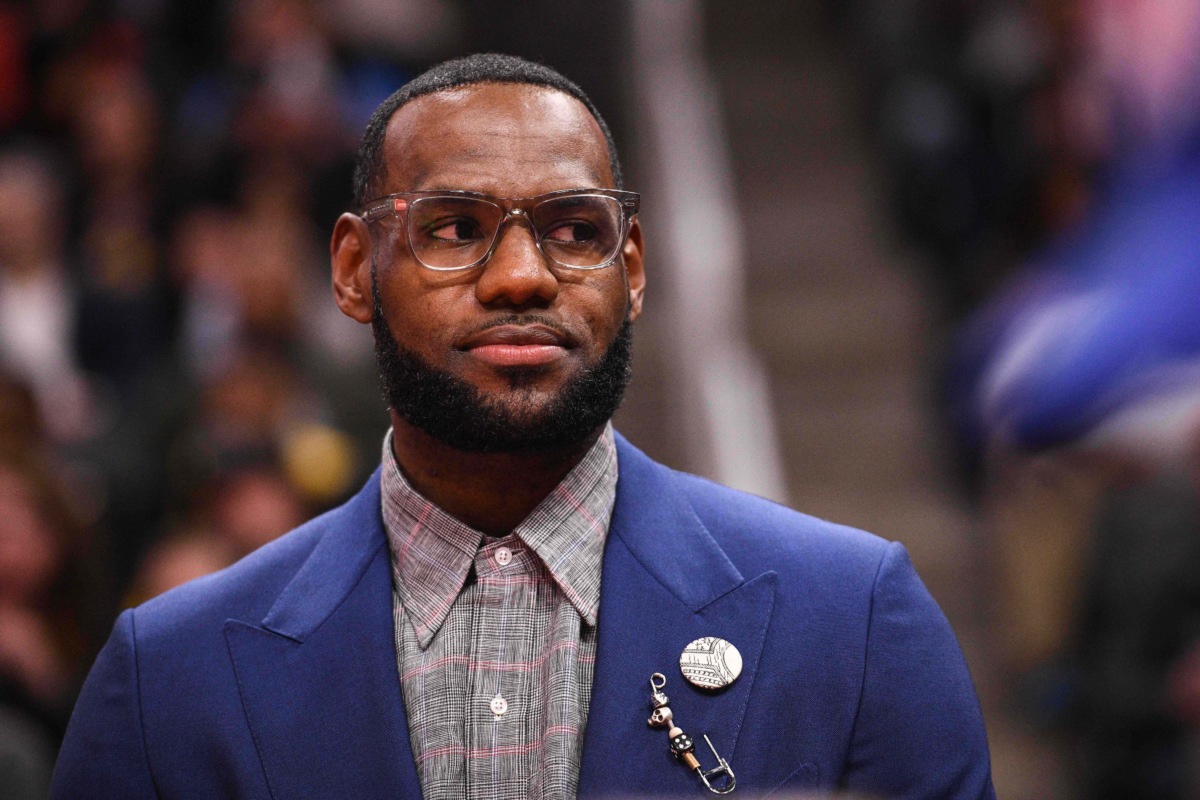 LeBron James is preparing to join PepsiCo after a long-standing sponsorship with Coca-Cola.
He'll become the face of Mountain Dew's upcoming "Rise Energy" line, sources told Front Office Sports. James spent nearly 18 years as an endorser for Coca-Cola's Sprite and Powerade brands.
The pending deal may also include integration with Blaze Pizza, which currently offers Coca-Cola products at its more than 300 locations. James owns an approximate 10% stake of the chain.
PepsiCo's beverage brands and the NBA have become increasingly entwined. 
In 2015, PepsiCo replaced Coca-Cola as the official food and beverage partner of the NBA and WNBA. The blockbuster deal ended Coke's 28-year partnership with the NBA.
Rather than playing up its eponymous cola, PepsiCo has focused its NBA advertising and activations on citrus-flavored Mountain Dew.
An 18-year-old James first signed with Coca-Cola in 2003 as a No. 1 draft pick. The four-time MVP has since appeared regularly in Sprite and Powerade commercials.
James' deal expired in September. "After many discussions with LeBron and his team, we mutually agreed to part ways," Coca-Cola told FOS.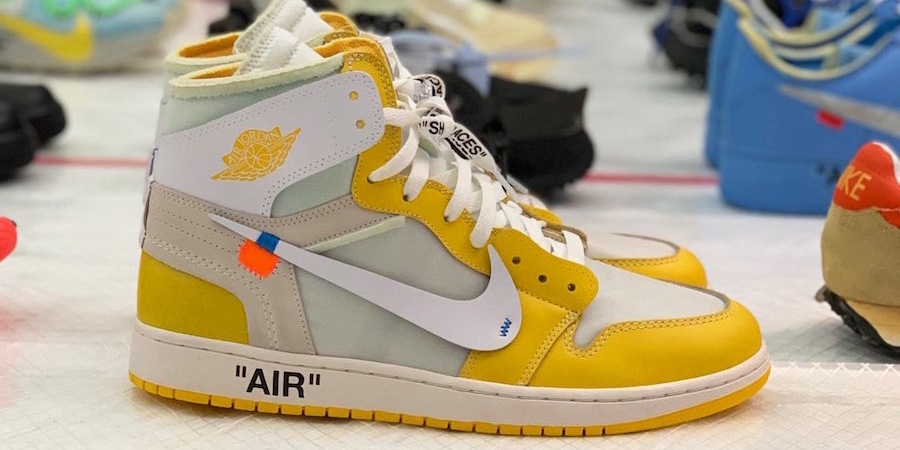 SODA — parent company to sneaker resale platform SNKRDUNK — has raised a $22 million Series B round of funding led by SoftBank Ventures.
Basepartners, Colopl Next and The Guild are some of the newest investors of SNKRDUNK, which launched in 2018. The investment adds to SODA's $3 million Series A last year.
Some resale platforms have not only survived the pandemic, but seen tremendous gains.
In December 2020, SNKRDUNK had a 3,000% year-over-year increase in monthly gross merchandise value. The platform has 2.5 million monthly users, which it says makes it the largest C2C marketplace in Japan.
StockX closed more than 7.5 million trades last year and was valued at $2.8 billion after a recent $275 million funding round.
GOAT, which has over 30 million members, raised $100 million in September, garnering a $1.75 billion valuation.
Yuta Uchiyama, chief executive officer at SODA, told TechCrunch that the "demand for sneakers remained high, while more people also started buying things online."
SNKRDUNK says it will use its newest round of funding to "speed up the pace of its international expansion, add more categories and expand its authentication facilities."
The global sneaker resale market could reach $30 billion by 2030, Cowen analysts said in July.
SPONSORED
'Double Down' Buy Alert From The Motley Fool
The Motley Fool doesn't issue their "Double Down" alert for just any stock. When they do, it means investors should put down whatever they're doing and listen up.
The Motley Fool's investment team has stumbled upon an under-the-radar stock they believe could be one of the greatest discoveries in their company's 27-year history. A small California-based company is pioneering breakthrough technology that is enabling companies to move vast quantities of data over the Internet at lightning speeds.
Want to find out what this stock is? Sign up today for their flagship investing service, Motley Fool Stock Advisor.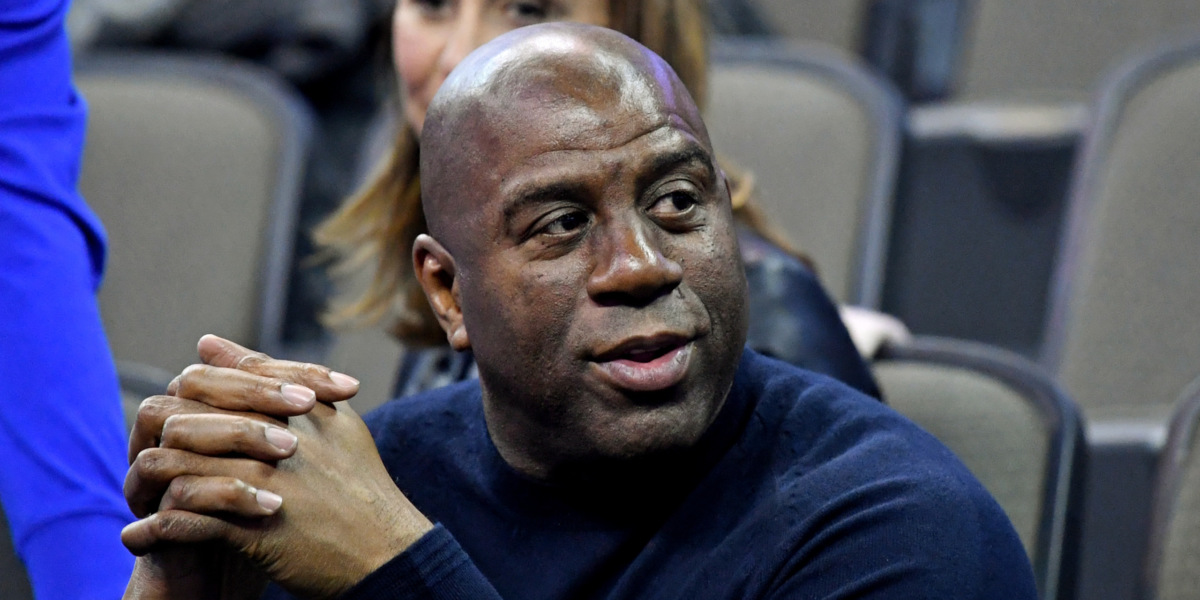 Expect to see more live data coming to college basketball.
ShotTracker, a data analytics company providing real-time basketball stats for teams and announcers, raised $11 million in a financing round led by Verizon Ventures and Evertz Technologies.
The company had already raised $25 million from investors including Magic Johnson and David Stern.
ShotTracker's systems, which cost around $45,000 to install, are used at more than 60 NCAA men's and women's college basketball schools. The company uses sensors in basketballs, jerseys and around the court to create a 3D court for analytics.
Nike, Adidas and Under Armour are among ShotTracker's current partners.
"ShotTracker's real-time sports data will transform fan experiences, athletic performance, sports broadcast and more," Michelle McCarthy, managing director at Verizon Ventures, said in a statement.
ShotTracker plans following the new investment include accelerating deployment across NCAA Division I Power 6 Basketball Conferences and enhancing sensor capabilities and data capture.
The New York Jets have agreed to hire San Francisco 49ers defensive coordinator Robert Saleh as their new head coach.

Brooklyn Nets guard Kyrie Irving will lose nearly $900,000 as a result of violating the NBA's health and safety protocols. That includes a $50,000 fine and over $800,000 in salary he'll forfeit for the two games he missed in quarantine.

Rapper Pitbull is joining NASCAR's Trackhouse Racing as a co-owner. Pitbull will serve as an active partner on Trackhouse's executive team and as a brand and philanthropic ambassador.

The Jacksonville Jaguars officially named former Ohio State coach Urban Meyer their new head coach. The three-time national champion coach previously said he was unlikely to ever coach again. 
SPONSORED
The Right Tools For The Job™
We've all got resolutions for the new year and want to feel a little more put together in 2021. For many of the guys, this means being a bit more cleaned up, hygienic, and ready for anything.
The Lawn Mower™ 3.0 trimmer from Manscaped with SkinSafe™ Technology is the perfect tool for an incredible grooming experience. The no-slip grip, LED light, and compact design help you navigate all your nooks and crannies, wet or dry and SkinSafe™ ceramic blades protect you from cuts or nicks. It's even waterproof so you can bring it in the shower.
Stocks finished Friday down, capping a losing week. Here's a look at how sports stocks performed:
Up:
Rush Street Interactive (NYSE: RSI) was up 4.28%
Caesars Entertainment (NASDAQ: CZR) was up 2.38%
Dave & Busters Entertainment (NASDAQ: PLAY) was up .78%
Down:
Penn National Gaming (NASDAQ: PENN) was down 6.88%
Peloton (NASDAQ: PTON) was down 4.50%
Allied Esports Entertainment (NASDAQ: AESE) was down 4.24%
(Note: All as of market close on 1/15/21)
The Lakers (10-3) will host the New Orleans Pelicans (4-6) tonight at the Staples Center. The Pelicans are hoping to avoid their fifth straight loss after losing to the Clippers by five points on Wednesday.
Kostas Antetokounmpo and Jared Dudley are out with injuries for the Lakers, and LeBron James, Anthony Davis and Wesley Matthews are listed as questionable. Lonzo Ball will also miss the game for the Pelicans due to an injury, with Eric Bledsoe listed as questionable. 
How to watch:
10 p.m. ET on ESPN
Betting odds:
Lakers -10.5 || -500 || O/U 220