No parties, no ticketed events, and reluctant stars. This year's NBA All-Star Game is going to be very different.
NBA Stars Can't Block All-Star Game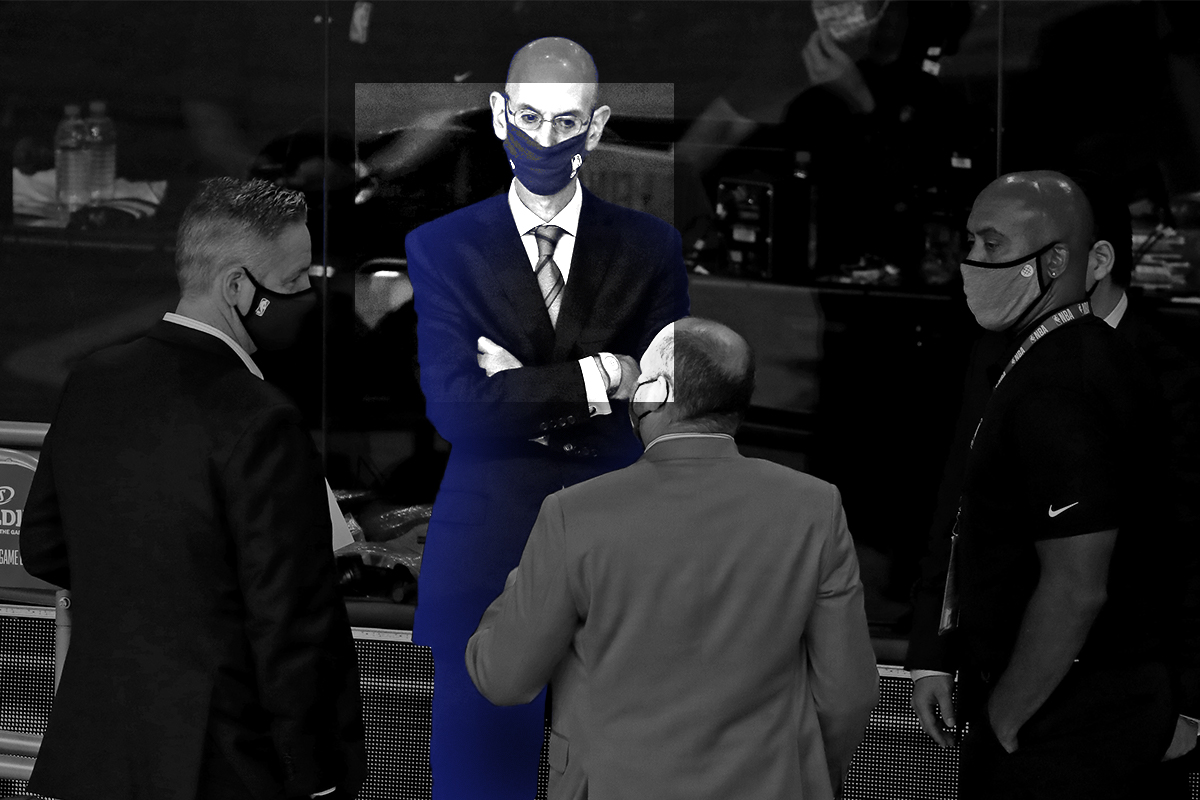 LeBron James, Giannis Antetokounmpo, and Kawhi Leonard will start in the NBA All-Star Game on March 7, but they might not be happy about it.
Antetokounmpo said that he would play, but has "zero energy" and "zero excitement" about doing so. James said he would be at the game "physically," but not mentally. Leonard said the league was "just putting money over health right now."
NBA Commissioner Adam Silver has defended the event as a 70-year tradition.
"We don't want people to gather for events around this All-Star," said Silver. "There will be absolutely no social functions in Atlanta. No ticketed events. No parties. It is a made-for-television event at this point, and it's largely in Atlanta because that's where Turner Sports is located who will host this event."
The league is condensing what is usually a weekend of contests into a single night, with the three-point contest taking place before the game, and the slam dunk contest happening at halftime. One thousand fans will attend the game, and players participating in it are asked by the league to self-quarantine with limited exceptions, starting on Feb. 27.
TNT took in an estimated $15 million by broadcasting 160 ads over last year's contest, and including the slam dunk contest into this game could bring in around $24 million this year for parent company WarnerMedia, CEO Kevin Krim of advertising metrics firm EDO told CNBC. AT&T, Taco Bell, CarMax and Mountain Dew are among major sponsors for this year's game.
Atlanta Mayor Keisha Lance Bottoms has urged people not to come to the city for the event, and Silver echoed that sentiment. The NBA and NBA Players Association will donate $2.5 million to Historically Black Colleges and Universities, as part of the event.
The Other Big Winner of Tatis Jr.'s Record Deal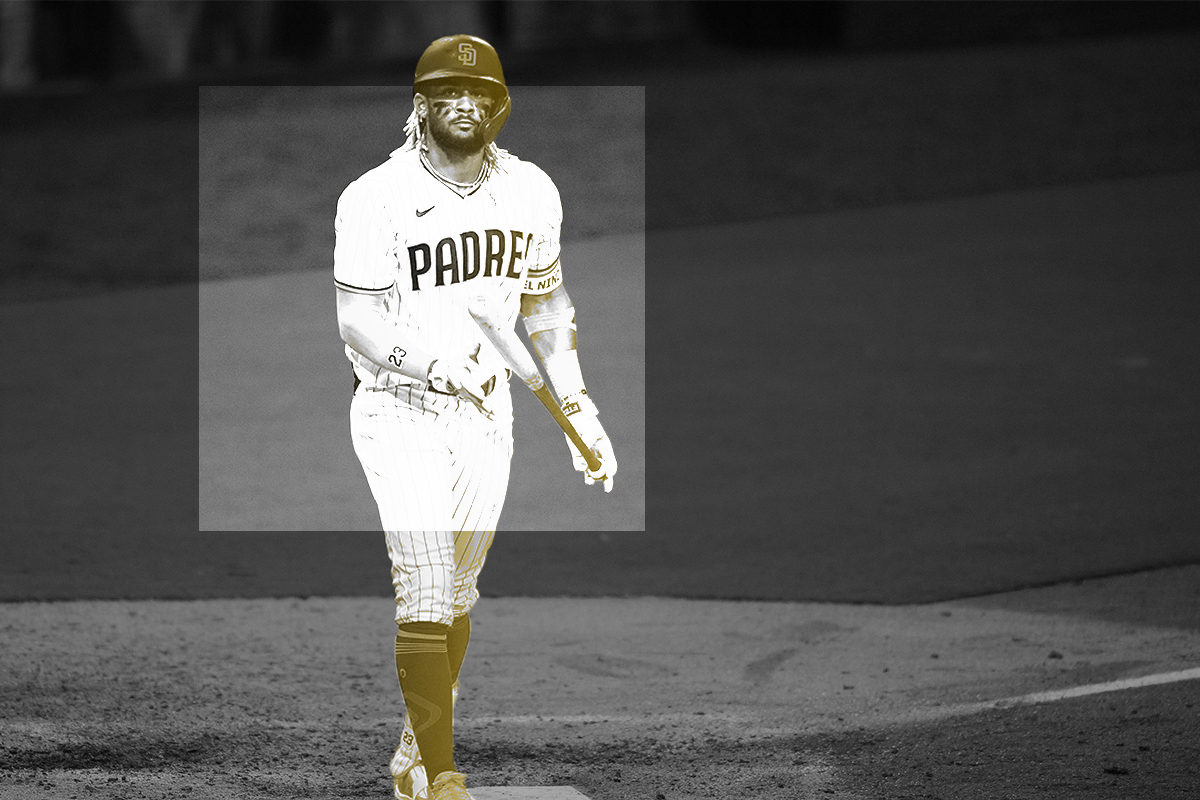 Five years ago, Big League Advance placed a bet on a 17 year-old Fernando Tatis Jr. On Wednesday, that bet paid off big time.
Big League Advance allows players to monetize their potential, paying prospects up front for a cut of their future earnings. With his record breaking 14-year, $340 million deal, Tatis Jr. is now Big League Advance's biggest success story.
The company is part of a growing industry that allows prospects to monetize their potential or otherwise hedge their bets.
The recently launched Evolution Development Group focuses on athletes in sports that are expensive to break into, namely golf, auto racing and combat sports. The company recently announced Andretti Autosports as an investment partner.
Brooklyn Nets point guard Spencer Dinwiddie cut out the middle man last year and offered bonds connected to his own earning futures on a blockchain exchange.
Fantex, which bought player future earnings and then sold them on an exchange, closed its platform in 2017. 
Big League Advance's investors include Cleveland Browns executive and former baseball executive Paul DePodesta and Marvin Bush, brother of former President George W. Bush, who chairs the company board.
Founder and CEO Michael Schwimer, 35, saw the challenges and uncertainty faced by minor leaguers in his own brief career as a relief pitcher, in which he pitched just under 50 Major League innings over two seasons.
The company has invested $156 million in minor league baseball players, using predictive analytics to forecast their future success. Because Major League Baseball's contract structure suppresses earnings in a player's first six years, particularly the first three, the company must take a long view of its investments.
SPONSORED
An Inside Look at a Global Sports Brand

The Gatorade shower is synonymous with sports celebrations across the world. It's even a novelty prop bet to guess what color the winning Super Bowl coach will be drenched in. (ICYMI: Bruce Arians' was blue.)
Learn how this iconic sports drinks brand was born on the field in Sports Marketing Essentials, presented by Pepsi. The eight-lesson course includes Gatorade and the World of the Athlete where Jeff Kearney, Head of Sports Marketing at Gatorade shares how the brand continues to reinvent itself and stay an integral part of the athlete, sideline and game.
Register and complete the course by February 28th to be entered for the chance to win an Aaron Judge autographed baseball.
Moncler's Impressive Quarter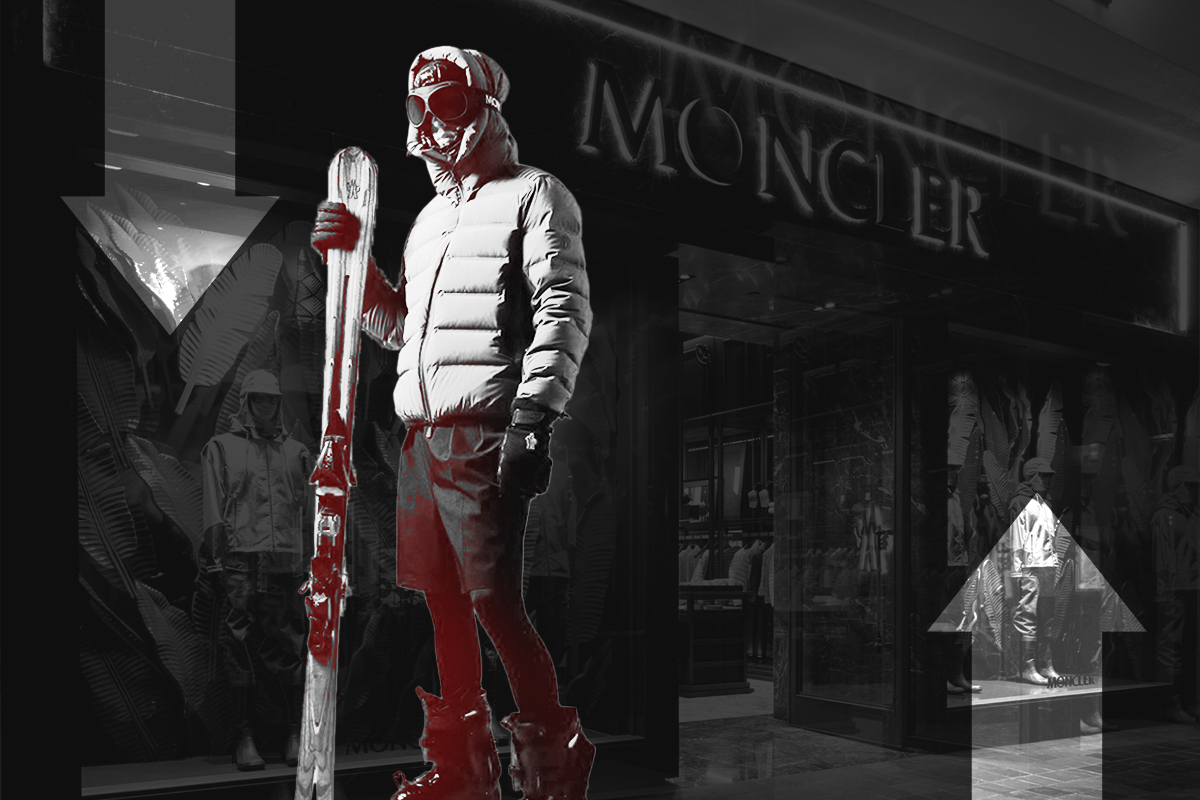 Luxury clothing brand Moncler reported an 8% boost in revenue for the last quarter of 2020, resulting in over $1.7 billion in revenue for the year.
Moncler is named after mountain village Moestier-de-Clermont and was founded with the goal of making sleeping bags and tents.
The brand has longstanding ties to sportswear. In 1968, it became the official supplier of the French downhill ski team during the Winter Olympics.
Moncler said its revenue decreased 11% year-over-year, but that the Q4 jump recorded a 26% margin on sales and net cash exceeded $1 billion.
It attributed part of that success to its acquisition of Stone Island, a high-end Italian sportswear brand, for $1.4 billion in December.
"With Stone Island, the MonclerGroup strengthens its presence in the growing new luxury segment, which is about community, experientiality and cross-fertilization," said Remo Ruffini, chairman and CEO of Moncler.
The NCAA will allow a limited number of fans at the Division I men's basketball tournament in March. The tournament will take place in Indiana and permit up to 25% capacity at all six playing venues. Capacity includes players, essential staff, family and a reduced number of fans.

Last week, Shaquille O'Neal and a team of former Disney executives announced that their SPAC, Forest Road Acquisition, was merging Beachbody and Myx Fitness and taking them public at a $2.9 billion valuation. Last night, the same group filed for a new SPAC, Forest Road Acquisition II, seeking $300 million for "audience aggregation platforms."
Bally's Corporation has become an official sports betting partner of the NHL. The partnership marks Bally's first relationship with a professional sports league and allows Bally's to use NHL marks, logos and official league data.
In this week's "Friday Conversation," Sports Section spoke with Northwestern football head coach Pat Fitzgerald on what it means to be successful on and off the field. Get more stories like this in Sports Section — a free, daily newsletter. Click here to subscribe.
EVENT
Inspiring Women in Sports

This spring, Ohio University's Professional Master of Sports Administration program presents Women in Sports, a three-part series highlighting female executives who are breaking barriers in their careers.
In the first episode, host Amie Sheridan sits down with Kristen Grohs, Manager of Football Administration for the Atlanta Falcons, to discuss her unique career journey, including:

How to stand out when starting your career 

Daily life in an NFL team's front office 

How Ohio U's program provided her with a foundation to excel her in career 
Join the conversation live Thursday, February 25 at 12 PM ET. Sign up for an email reminder to reserve your seat.
U.S. stocks across all major indexes ended the week on a positive note. Here's a look at how sports-related stocks performed:
Up:
Dave & Buster's Entertainment, Inc. (NASDAQ: PLAY) gained 5.08%
Fox Corporation (NASDAQ: FOXA) gained 4.99%
Caesars Entertainment, Inc. (NASDAQ: CZR) gained 4.91%
Down:
NIKE, Inc. (NYSE: NKE) dropped 2.19%
Daktronics, Inc. (NASDAQ: DAKT) dropped 1.66%
Planet Fitness, Inc. (NYSE: PLNT) dropped 1.53%
(Note: All as of market close on 2/19/21)
The Los Angeles Clippers (21-9) will host the Utah Jazz (24-5) tonight at Staples Center for the second game of the pair's doubleheader. The Jazz, who have the best record in the league, defeated the Clippers by 18 points on Wednesday in the absence of Kawhi Leonard and Paul George.
Leonard and George remain questionable for tonight's game.
How to Watch:
10 p.m. ET on ESPN
Betting Odds:
Jazz -5 || ML -190 || O/U 224.5
Pick: The Jazz rolled to a 114-96 victory over the Clippers Wednesday. Even if Kawhi Leonard and Paul George return Friday, it won't matter. The Jazz are just too tough. Take Utah in a barrage of threes, and the over.
Who ya got? Reply to this newsletter with your prediction for the Jazz-Clippers winner, final score and high scorer. Nail it and you get a mention in Monday's FOS PM. Don't forget to include your Twitter handle. 
Shoutout: Yesterday, we asked subscribers to predict the winner, score and lead scorer of Nets-Lakers. No one who responded guessed the Nets would win. Better luck tonight!