The New Jersey Devils will advertise Black-owned businesses on their helmets for 13 games in a "Buy Black" initiative with Prudential. It's the first time an NHL sponsor has donated the space.
SeatGeek Merging with RedBall at $1.35B Valuation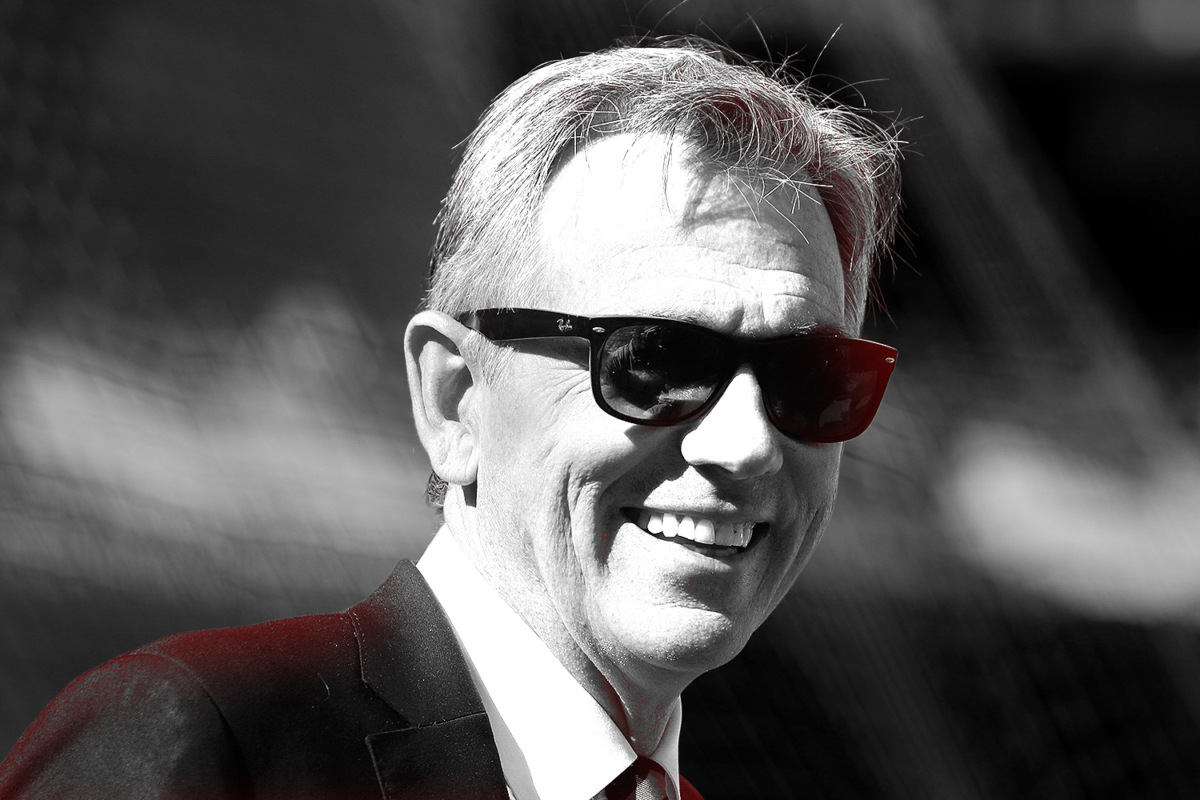 SeatGeek is going public through Billy Beane's SPAC, and Kevin Durant's venture fund is buying in.
The ticketing platform is merging with RedBall Acquisition Corp., co-founded by Oakland A's executive and minority owner Beane and RedBird Capital founder Gerry Cardinale, at a valuation of roughly $1.35 billion.
The merger includes a $100 million investment from Durant's Thirty Five Ventures, Utah Jazz owner Ryan Smith, and institutional investors including Accel.
RedBall raised $575 million in an IPO in August 2020. With the additional investment, the combined company will have $675 million in new cash.
SeatGeek's previous investors include Eli and Peyton Manning, Carmelo Anthony's Melo7 Tech Partners, Nas, and private equity firm TCV.
SeatGeek provides ticketing services to the Dallas Cowboys, New Orleans Saints and Pelicans, Cleveland Cavaliers, Liverpool F.C., Manchester City, and a handful of other U.S. and European soccer teams, as well as theaters and venues.
With over $5 billion in assets under management, RedBird has numerous sports investments including Fenway Sports Group, the XFL, YES Network, Toulouse FC, the Indian Premier League's Rajasthan Royals, and OneTeam Partners, an NIL-focused company created by the MLBPA and NFLPA.
The companies estimate the global live entertainment market at $126 billion.
SoftBank Invests $400M In Vuori Activewear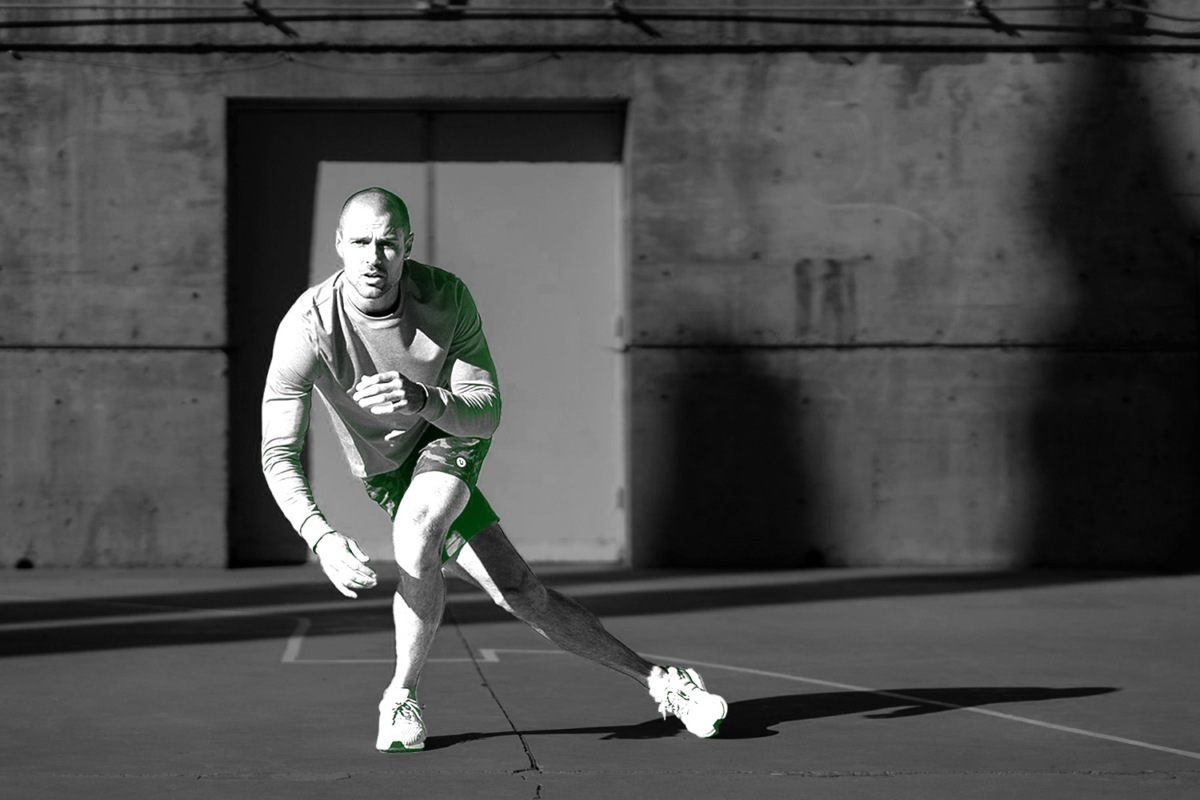 Activewear brand Vuori has received a $400 million investment from SoftBank, valuing the company at $4 billion.
The investment marks one of the largest ever in a private apparel company and allows the California-based company to expand its reach to markets outside the U.S.
Vuori has thrived as an online retailer — its nine brick-and-mortar locations account for roughly 10% of total sales. With SoftBank's investment, Vuori plans to open around 100 stores over the next five years.
Known for its tech investments, SoftBank is establishing a footprint in sports and fitness.
Last month, LSU gymnast Olivia Dunne — the most-followed college athlete on social media — secured her first exclusive brand partnership with Vuori. As part of the "mid-six-figure" deal, Dunne will work with the brand over the next two years.
SPONSORED BY FEVO
Are You One of The Best Employers in Sports?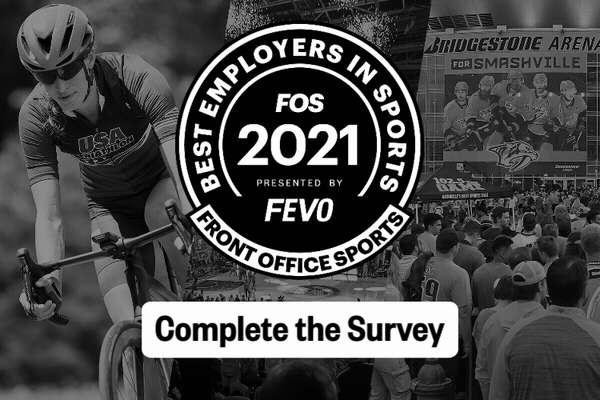 Whether it's great leadership, focus on diversity, equity and inclusion or commitment to employee wellbeing, Front Office Sports Best Employers in Sports Award, presented by FEVO recognizes organizations who do right by their employees.
How do we determine who wins the award? We don't — employees do! The award is based entirely on anonymous survey results from sports industry professionals. 
In collaboration with our primary research partner Yrdstck, responses will be evaluated using patented AI technology powered by Canvs — free from all subjectivity and human bias. There is no word count limit and you can even use slang, text abbreviations, sarcasm or emojis to complete the survey.
The 2021 employee survey is now open through November 12. Take the survey and tell us why your organization should make the cut.
Lebron James Invests In Tonal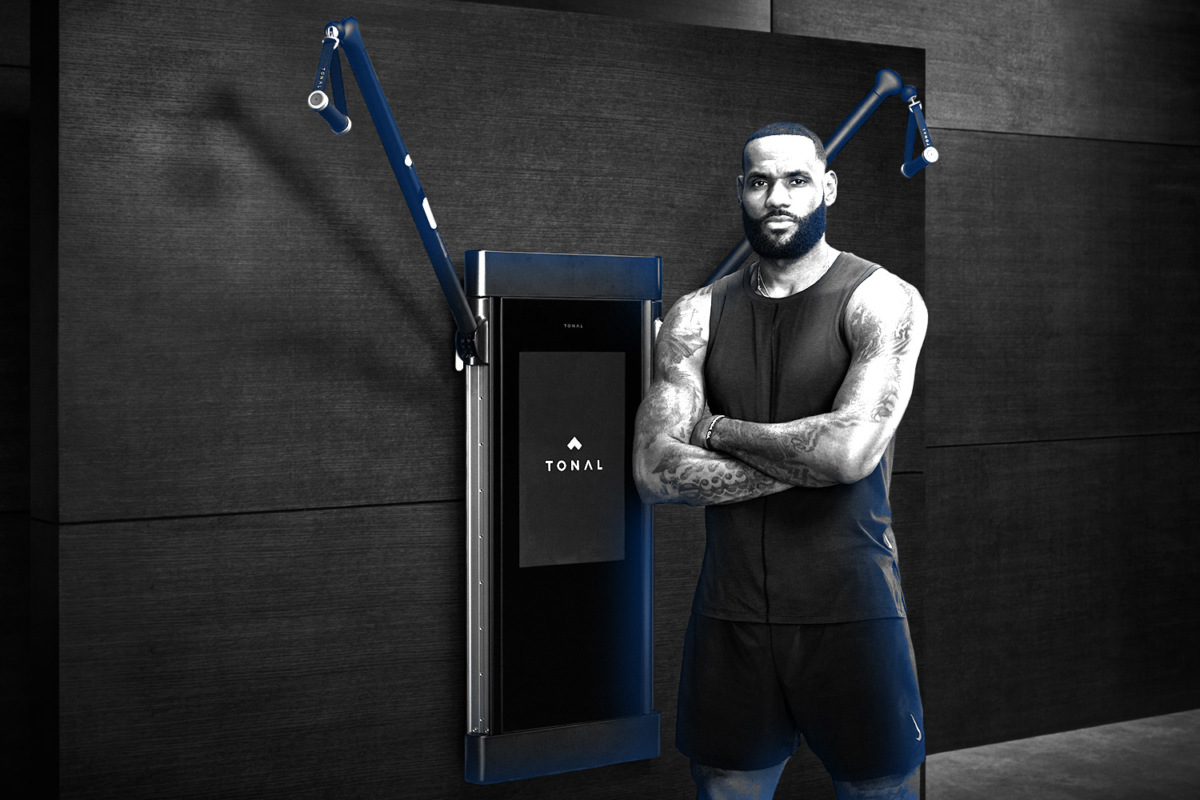 Lebron James is the newest investor and brand ambassador for Tonal, an at-home fitness startup valued at $1.6 billion after a $250 million Series E round in March.
Financial terms of James' investment were not disclosed.
The wall-mounted system uses advanced technology to replicate weight-lifting equipment found at brick-and-mortar gyms. The $2,995 machine soared in popularity during the pandemic.
"I've used a lot of different machines and different methods," James said. "Tonal definitely sits right at the top."
James joins the growing list of Tonal's athlete investors, which includes Steph Curry, Serena Williams, Sue Bird, Mike Tyson, and Drew Brees. Dragoneer, L Catterton, Cobalt Capital, and Amazon's Alexa Fund are among its venture capital investors.
Tonal says it has more than 90% of market share in the connected strength category, with system sales increasing 800% between December 2019 and December 2020.
Earlier this year, Tonal struck a long-term deal to bring workout stations to 40 Nordstrom stores across 20 states — it has 16 brick-and-mortar locations of its own.
The company says "hundreds of athletes across 40+ leagues and teams" use its product.
In March, Tonal CEO Aly Orady said the company was preparing for an IPO.
SPONSORED BY IEG
Maximizing the Value of Sponsorship
Sponsorship is a powerful part of the marketing mix, with 40,000 brands spending a combined $24 Billion annually in rights fees in the U.S. 
Sponsorship value comes from the power to transfer emotion, identity and affiliation from passion-driven sports and entertainment properties on to brands. It's what makes sponsorship unique to advertising. However, how sponsorship is used and measured often only taps into a portion of its capabilities. 
IEG works with buyers and sellers to maximize sponsorship's value for money, brand and business. Ready to leverage everything sponsorship has to offer and become selective, creative and effective? IEG can help.
Market Movers
U.S. stocks experienced gains across all three major indexes on Wednesday following a session of declines. Here's a look at how sports-related stocks performed:
(Note: All as of market close on 10/13/21)
The New York Rangers (0-0) face the Washington Capitals (0-0) tonight at Capital One Arena. 
How to Watch: 7:30 p.m. ET on TNT
Betting Odds: Capitals -1.5 || ML -120 || O/U 6*
Pick: Expect the Capitals to start the season strong at home. Take Washington to cover. 
Who ya got? Reply to this newsletter with your prediction for the Rangers-Capitals winner and final score. 
*Odds/lines subject to change. T&Cs apply. See draftkings.com/sportsbook for details.
Win a Pair of LaLiga ElClásico Tickets
In addition to winning gear, every referral will earn an entry into the LaLiga 2022 ElClásico ticket giveaway (ends Oct. 31)! ESPN is the new home of LaLiga in the U.S. Follow the best soccer league in the world with the top stars streaming every match across all ESPN platforms. Subscribe now. 
It's easy to spread the word. Copy and paste your unique link below and share it in an email or on your timeline. One referral = one entry.
Your custom referral link: [RH_REFLINK]
Or use these one-tap sharing methods: