The Braves-Astros World Series was up 25% in ratings and 20% in viewership, but only compared to 2020 — narrowly avoiding the dubious title for the lowest-rated and least-watched World Series ever. 😬
Penn Reports $1.51B In Revenue, Shares Plunge After Portnoy Report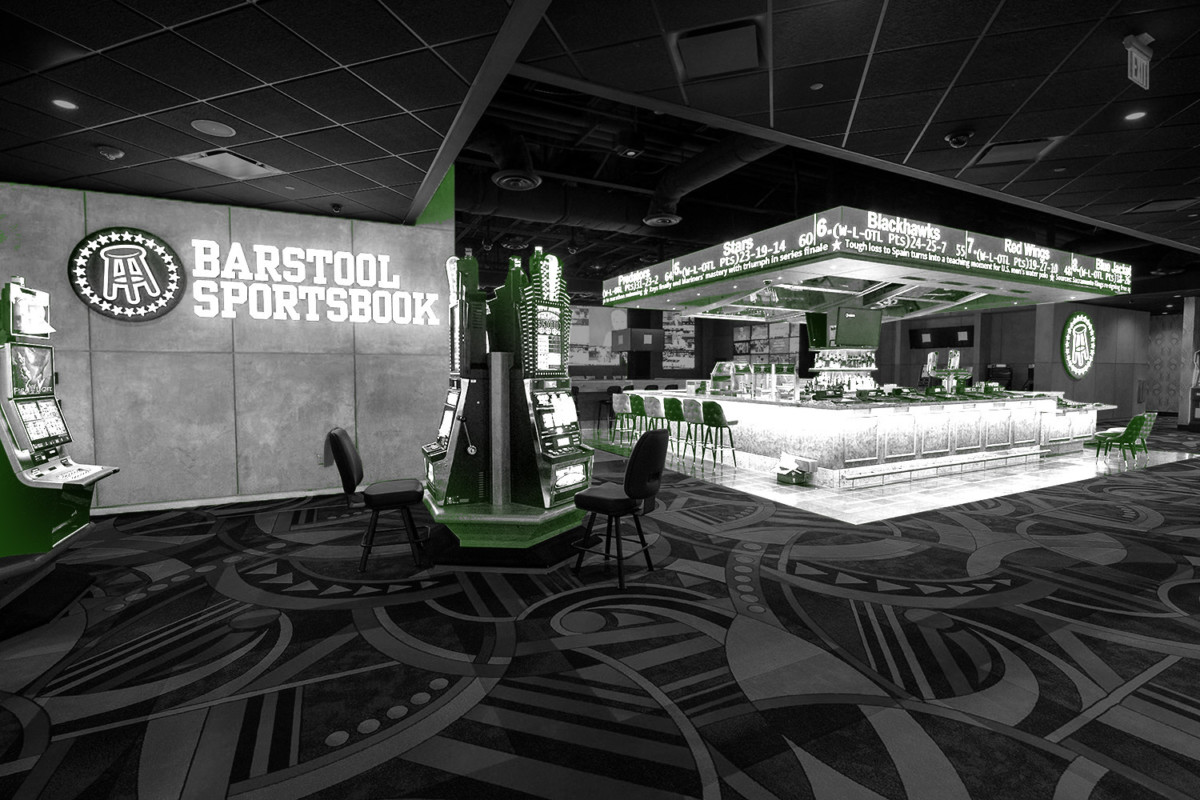 Penn National generated $1.51 billion in revenue in Q3 2021, an increase of $382.1 million year-over-year.
The company, however, saw its stock plunge by as much as 22% — a 52-week low — on Thursday after weak profit results and a report that accuses Barstool Sports founder Dave Portnoy of sexual misconduct.
Portnoy denied the accusations on Thursday in a 12-minute video posted on Twitter.
The casino operator's net income was $86.1 million in Q3, down from $141.9 million in the same period a year prior.
Penn is looking to benefit from the growth of sports betting and its Barstool Sports brand.
In April, it agreed to acquire Score Media and Gaming for $2 billion.
It launched the Barstool Sportsbook app in five states in Q3, bringing the total to 10.
Barstool has signed 135,000 students to its NIL program.
It plans to open Barstool-branded sports bars in Philadelphia and Chicago.
In September, Barstool Sports CEO Erika Nardini told Front Office Sports she predicts the company will top $200 million in revenue by early 2022.
Penn National acquired a 36% stake in the media brand in January 2020 for $160 million.
Braves' Parent Liberty Media Scores Big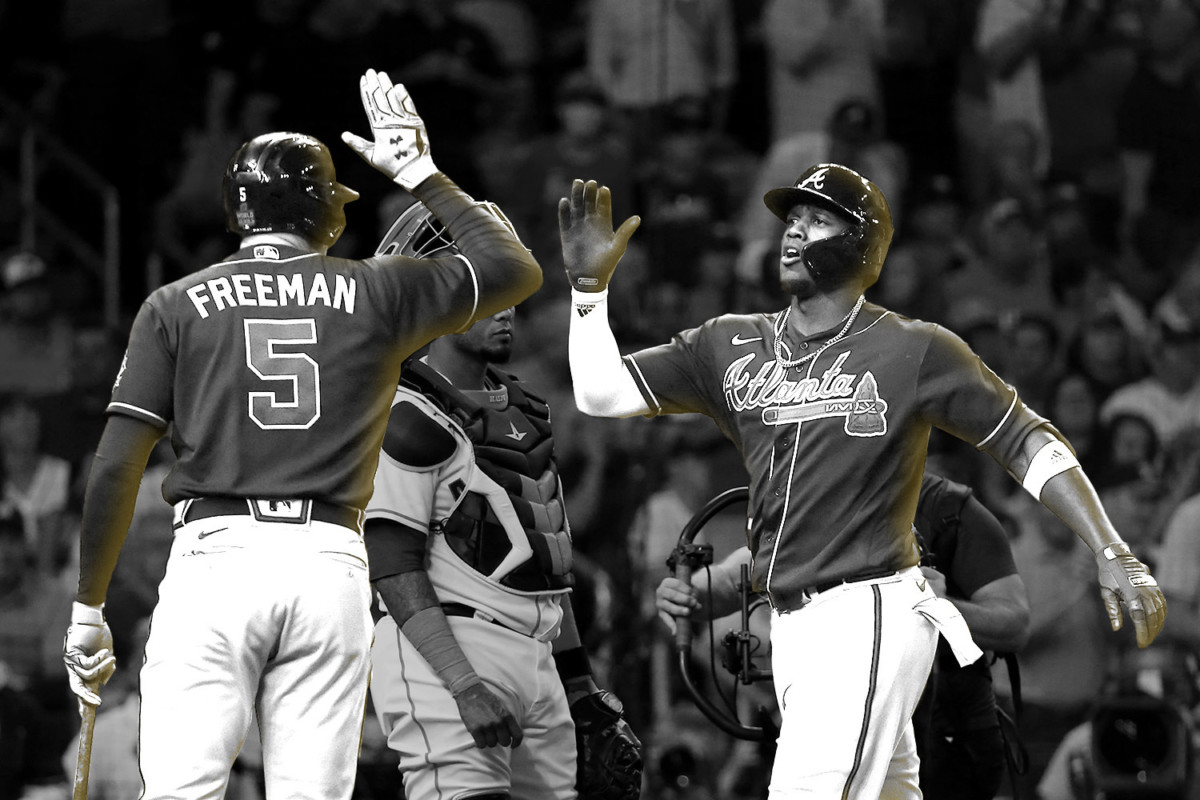 Liberty Media, the parent company of SiriusXM, Formula One Group, and the Braves Group, reported third-quarter earnings Thursday — two days after the Atlanta Braves won their first World Series title since 1995.
The MLB team brought in $234 million in revenue — more than double the $110 million the division brought in last year.
The 113% increase is largely attributed to renewed full-capacity attendance at Truist Park, after no fans were allowed last season. Baseball revenue, which includes ballpark operations, local broadcasting rights, and shared MLB revenue streams, increased 118% to $222 million.
The team is second in the league for regular-season attendance at 2.3 million, an average of 29,490 per home game. The ​​Los Angeles Dodgers' 2.8 million led MLB.
Formula 1's revenue grew 10% year-over-year to $668 million, despite only having seven races compared to 10 races in the same period last year.
The U.S. Grand Prix had a total attendance of more than 400,000 over its three-day weekend — the largest race in F1 history.
F1 signed a 10-year deal with Qatar for a permanent spot on the championship calendar starting in 2023.
SiriusXM, which includes programs that cover fantasy sports, NASCAR, the NFL, MLB, and the PGA Tour, saw revenue jump 9% year-over-year to $2.2 billion. Liberty Media owns 78.1% of SiriusXM.
SPONSORED BY UCAN
Long-Lasting Energy Can Change Everything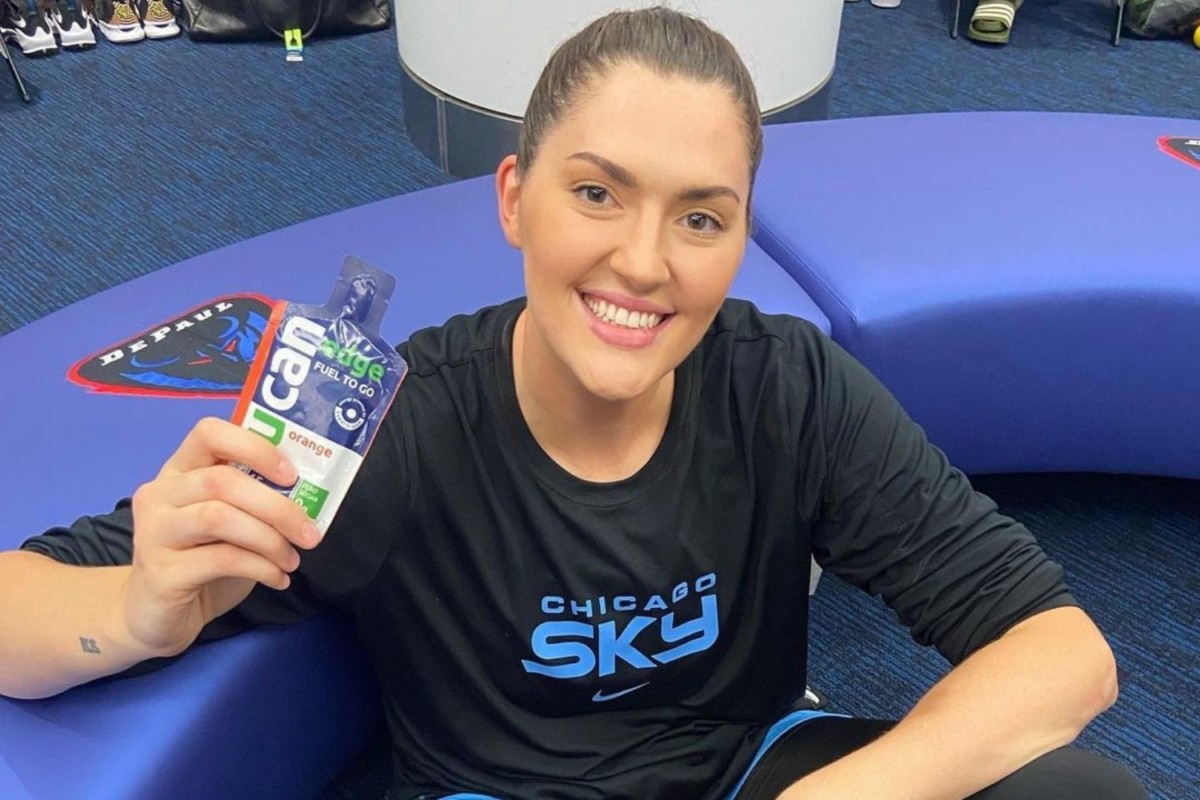 Every single function of the body relies on energy – keeping your energy high can be a lot easier than you think. If you're looking for increased energy levels and more focus throughout the day, you've gotta try UCAN.
UCAN's patented SuperStarch delivers time-released energy to maintain stable blood sugar, the key to sustaining output and focus throughout a workout or game.
"You really feel the crash with high sugar foods. With UCAN, I've noticed a difference with consistency in my energy levels." ~Stef Dolson, WNBA Champion, Olympic Gold Medalist.
More than 400 pro and college teams trust UCAN to up their game.
Now you can also experience a new way to get more out of your day. SAVE 20% on UCAN with code FOS.
Fox Sales Rise as Live Sports Return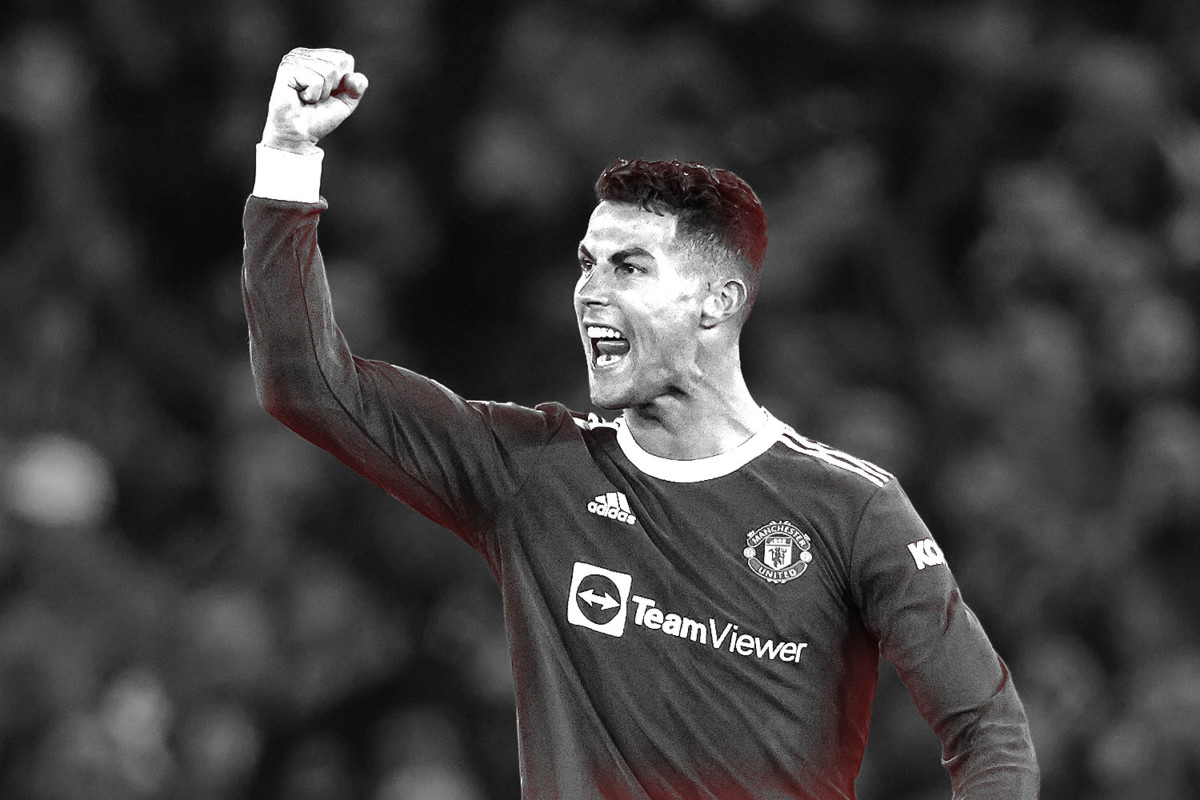 Fox Corp. beat Wall Street forecasts in its fiscal first quarter, reporting a 12% year-over-year sales increase to $3.05 billion, compared to an estimated $2.94 billion.
Fox attributed the return of a full schedule for Fox Sports' live events and growth of its streaming service Tubi.
Despite net income falling from $1.12 billion to $791 million, ad revenue jumped 17%.
On Wednesday, Fox also announced a media rights deal with the Union of European Football Associations to feature more than 1,500 soccer games, beginning in June 2022 with the UEFA Nations League.
Financial terms were not disclosed, but previous reports stated that UEFA was seeking $300 million for Euro 2024 and Euro 2028. ESPN paid $115 million for Euro 2020 alone.
The six-year agreement adds to Fox's already long list of media rights.
In March, the company signed a broadcast rights deal with the NFL for about $2 billion annually.
Fox has rights to air the Super Bowl in 2023 — and is already selling ad spots.
SPONSORED BY FEVO
Best Employers in Sports Survey Closing Soon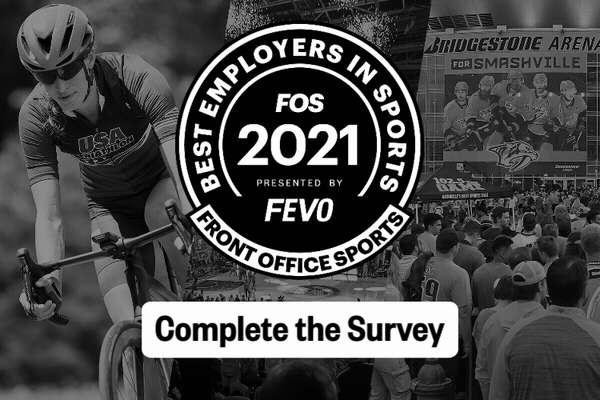 Whether it's great leadership, focus on diversity, equity and inclusion, or commitment to employee wellbeing, Front Office Sports Best Employers in Sports Award, presented by FEVO recognizes organizations who do right by their employees.
How do we determine who wins the award? We don't — employees do! The award is based entirely on anonymous survey results from sports industry professionals. 
In collaboration with our primary research partner Yrdstck, responses will be evaluated using patented AI technology powered by Canvs — free from all subjectivity and human bias. There is no word count limit and you can even use slang, text abbreviations, sarcasm or emojis to complete the survey.
The 2021 survey closes next Friday, November 12. Complete the survey and tell us why your organization should make the cut. 
Market Movers
U.S. stocks were mixed on Thursday for a second straight session. Here's a look at how sports-related stocks performed:
(Note: All as of market close on 11/4/21)
The Indianapolis Colts (3-5) face the New York Jets (2-5) tonight at Lucas Oil Stadium.
How to Watch: 8:20 p.m. ET on FOX / NFL Network
Betting Odds: Colts -10 || ML -525 || O/U 45.5*
Pick: Expect the Colts to rebound from an overtime loss. Take Indy to cover. 
Who ya got? Reply to this newsletter with your prediction for the Jets-Colts winner and final score.
*Odds/lines subject to change. T&Cs apply. See draftkings.com/sportsbook for details.Software Scanner Link</a >
Ready to rep your favorite newsletter? Refer your friends and colleagues to Front Office Sports and you could win FOS merchandise.
It's easy to spread the word. Copy and paste your unique link below and share it in an email or on your timeline.
Your custom referral link: [RH_REFLINK]
Or use these one-tap sharing methods: