Happy Cinco de Mayo, and raise one up for Cy Young, who tossed MLB's first-ever perfect game 117 years ago.
Peloton Recalls Treadmills, Stock Tumbles
Peloton is recalling its treadmills — Tread and Tread+ — as a result of mounting pressure following dozens of injuries and the death of a 6-year-old.
News of the recall sent Peloton's stock tumbling below $83 on Wednesday, an eight-month low. The stock had already dropped 22% from early April to market close on Tuesday.
The connected fitness company is offering refunds for over 130,000 Tread+ machines ($4,295), and another 1,050 Treads ($2,495).
Peloton is rolling out software updates to prevent machines from being turned on involuntarily and offering to move treadmills to a room inaccessible to children and pets in lieu of a recall.
With a recent $100 million investment to scale up logistics and a growing number of challengers on the market, Peloton can ill afford a hit to its brand.
A slew of competitors have received funding this year: Tonal ($250 million), Tempo ($220 million), Ergatta ($30 million), Hydrow ($25 million), Motosumo ($6 million), and LIT Method (undisclosed).
The company is also dealing with revelations that all of its customer data is available to any member through a leak in its software API.
Peloton CEO John Foley apologized for initially brushing off warnings from the Consumer Product Safety Commission.
Equinox in SPAC Talks with Warriors Minority Owner
As Equinox welcomes the public back in, it may go public itself.
The high-end gym and owner of SoulCycle is in talks with Chamath Palihapitiya's Social Capital SPAC about a merger that could value Equinox at over $7.5 billion, per Bloomberg.
Equinox, which launched a line of luxury hotels in 2019, closed many locations and lost around $350 million last year. It received capital from Silver Lake at a $9 billion valuation to prop it up through the pandemic.
Should the SPAC deal go through, it would include a substantial cash injection as the gym seeks to lure customers back.
SoulCycle recently launched an at-home connected bike with guaranteed delivery in 1-3 weeks, an area where Peloton struggles.
Help may also come from the federal government. The GYMS Act, which would provide grants to gyms and fitness centers, has bipartisan support and 104 cosponsors in the House of Representatives.
Palihapitiya, a former Facebook executive, is a minority owner and board member of the Golden State Warriors. He has launched six SPACs, including one that took Virgin Galactic public.
SPONSORED BY PROFESSIONAL FIGHTERS LEAGUE
The $6 Million Dollar Pursuit Continues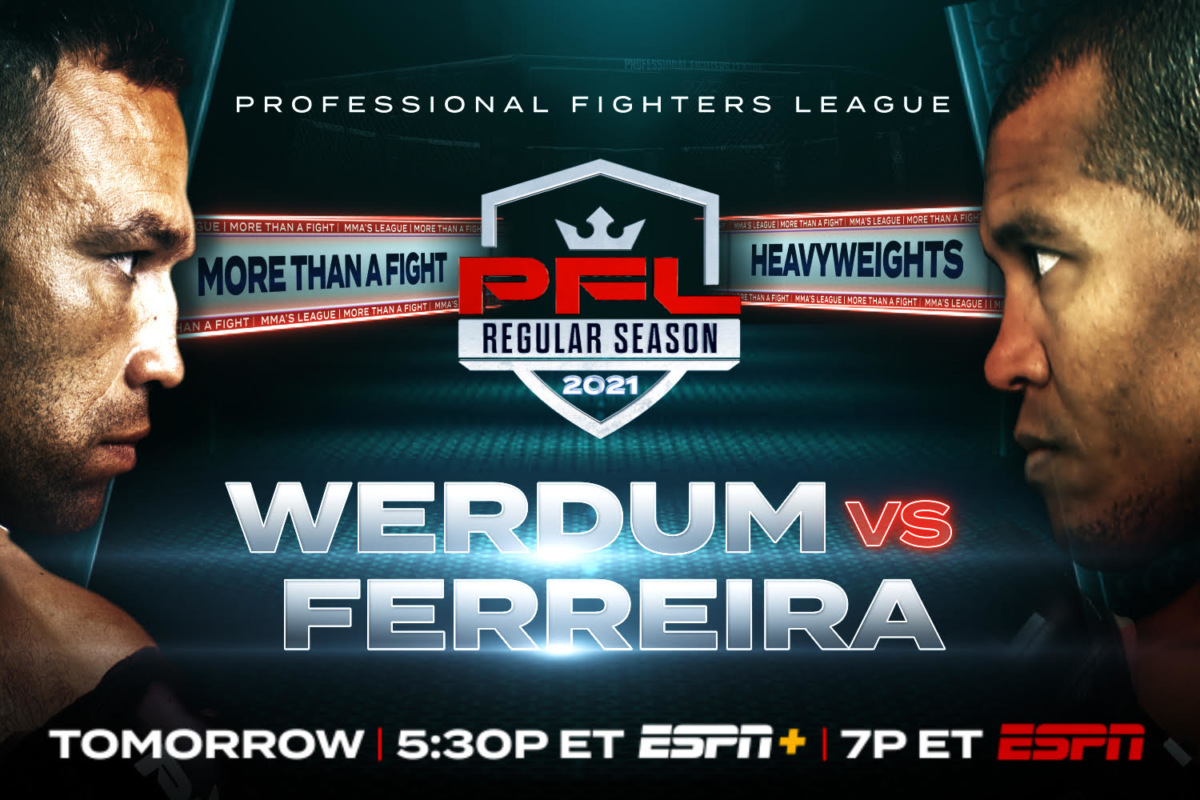 The Professional Fighters League Regular Season heats up Thursday, May 6th on ESPN.
Fabricio Werdum, the greatest Heavyweight in mixed martial arts history and former MMA World Champion makes his PFL Debut as he steps into the cage against the 6-foot-8 Brazilian, Renan "The Problema" Ferreira.
Also, Undefeated Kayla Harrison, a two-time Olympic gold medalist and 2019 Women's Lightweight World Champion begins her quest for back-to-back titles against newcomer Mariana "The Razor" Morais. Harrison is on a mission to be recognized as the best fighter on the planet.
Watch all the action live Thursday, May 6th at 7 p.m. ET only on ESPN.
Oura Brings In $100M in Funding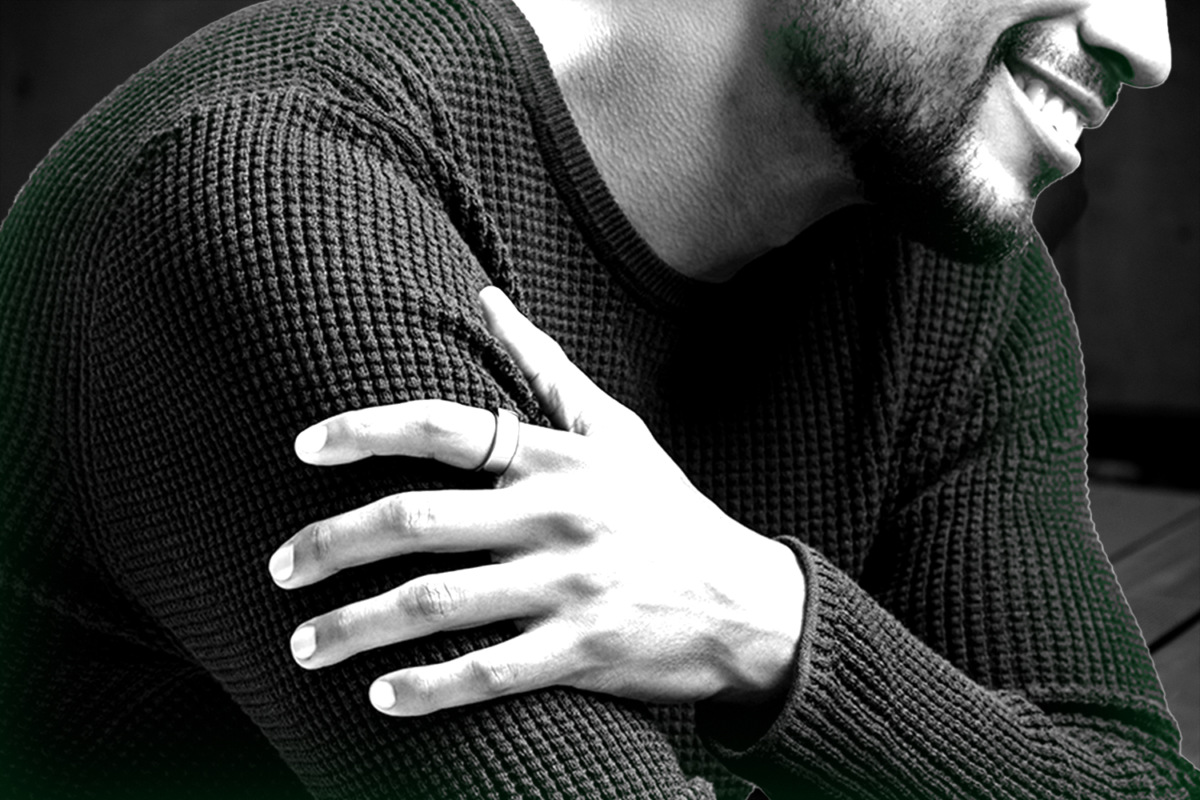 Health data wrapped around your finger — sounds interesting, right? For one company, it's a concept that's scored a nine-figure investment.
Oura Health announced Tuesday that it has raised $100 million in Series C funding, bringing the company's total funds to $148.3 million.
The wearable fitness manufacturer produces the Oura Ring, a sleep and activity tracker you can slide on your finger.
More than 500,000 have been sold.
Made of lightweight titanium, the ring includes an internal battery for seven days of use, Bluetooth transmission, and a smartphone app that tracks the data.
Oura Health, which launched in 2013, has seen a recent uptick in interest from sports leagues including the NBA, WNBA, NASCAR, and UFC. The technology tracks:
Respiratory rate
Calorie burn
Sleep cycles
Body temperature, which can highlight issues like early-stage COVID-19
Roughly a quarter of players in last year's NBA Bubble used the smart ring, an Oura spokesperson told Business Insider. The league ordered 2,000 for staff, players, and coaches at around $300 each.
The funding round was led by Elysian Park, the Los Angeles Dodgers' investment arm, and The Chernin Group. It included new investors Temasek, JAZZ Venture Partners, and Eisai.
SPONSORED BY HYPERICE
Erling Haaland Joins Hyperice as Global Face of Football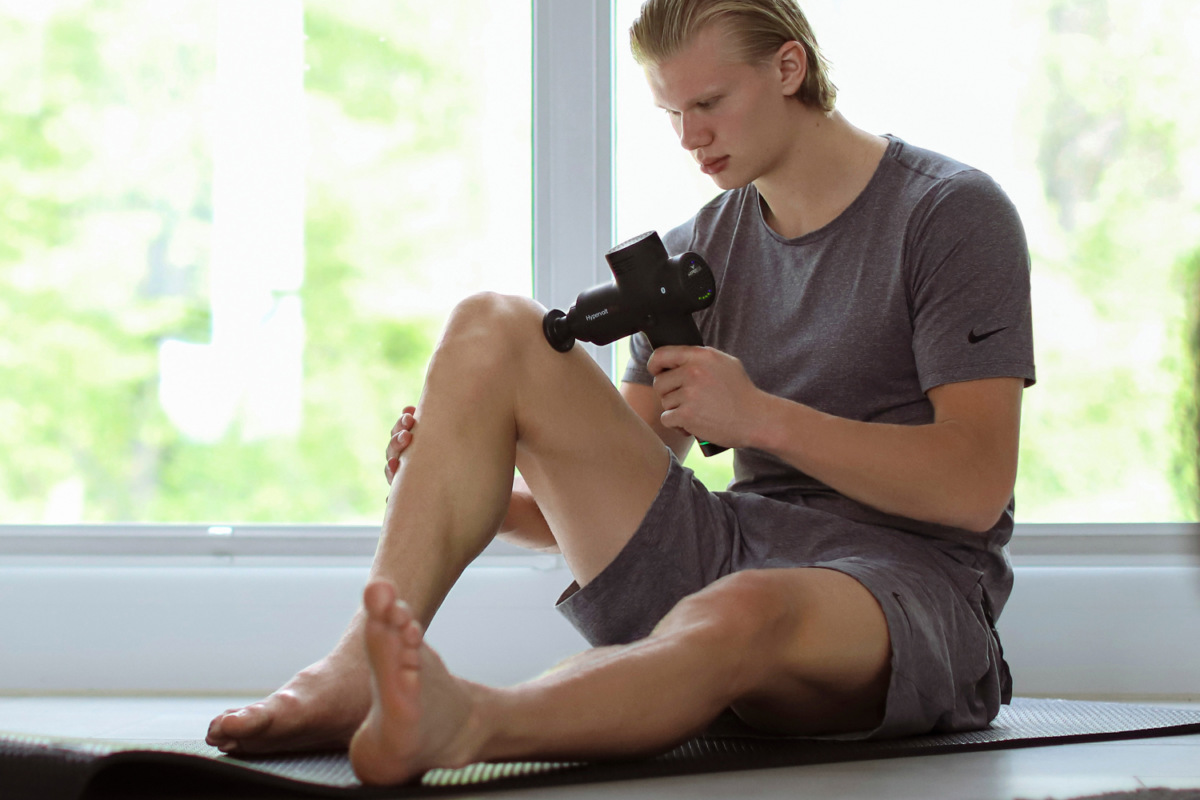 Today, Hyperice announced that football superstar Erling Haaland from Borussia Dortmund and Norway international has joined them as an athlete ambassador and investor.
Haaland will serve as the face of global football for Hyperice at only 20 years old and join the company's world-class roster of athlete-investors who transcend sport. "I've used Hyperice recovery tools for years to help me get to the top of the game, but also to keep me there." said Haaland.
The news follows the continued expansion of Hyperice through global markets, specifically Germany, Spain, Italy, Portugal, France and the UK. To learn more and explore products, visit hyperice.com.
U.S. stocks experienced gains across all three major indexes on Wednesday. Here's a look at how sports-related stocks performed:
Up:
Big 5 Sporting Goods Corporation (NASDAQ: BGFV) gained 31.15%
Caesars Entertainment, Inc. (NASDAQ: CZR) gained 7.80%
Under Armour, Inc. (NYSE: UA) gained 7.20%
Down:
Peloton Interactive, Inc. (NASDAQ: PTON) dropped 14.56%
Camping World Holdings, Inc. (NYSE: CWH) dropped 5.66%
fuboTV Inc. (NYSE: FUBO) dropped 4.56%
(Note: All as of market close on 5/5/21)
The Chicago Cubs (14-16) host the Los Angeles Dodgers (17-14) tonight at Wrigley Field. The Dodgers will look to redeem themselves after losing to the Cubs 4-3 yesterday.
How to Watch:
7:40 p.m. ET on ESPN
Betting Odds:
-1.5 || ML -157 || O/U 7.5
Pick: The Cubs look like they're about to complete a three-game series sweep against the Dodgers. Even though Walker Buehler is on the mound for L.A., his team is 1-5 in their last six games. Take Chicago to cover and lean under.
Who ya got?  Reply to this newsletter with your prediction for the Dodgers-Cubs winner, final score, and home run hitter(s). Nail it, and you get a mention in Thursday's FOS PM. Don't forget to include your Twitter handle.
Shoutout: On Tuesday, we asked readers to pick the winner, final score, and high scorer of the Nets-Bucks tilt. FOS reader Travis Wacker came the closest to predicting the Buck's 124-118 win with his 125-120 guess. No one called a game-high 38 points from Kyrie.