Biggest draft day surprise so far? The Jaguars possibly signing Tim Tebow … to play tight end. Wow.
Peacock's Sports Help Comcast Climb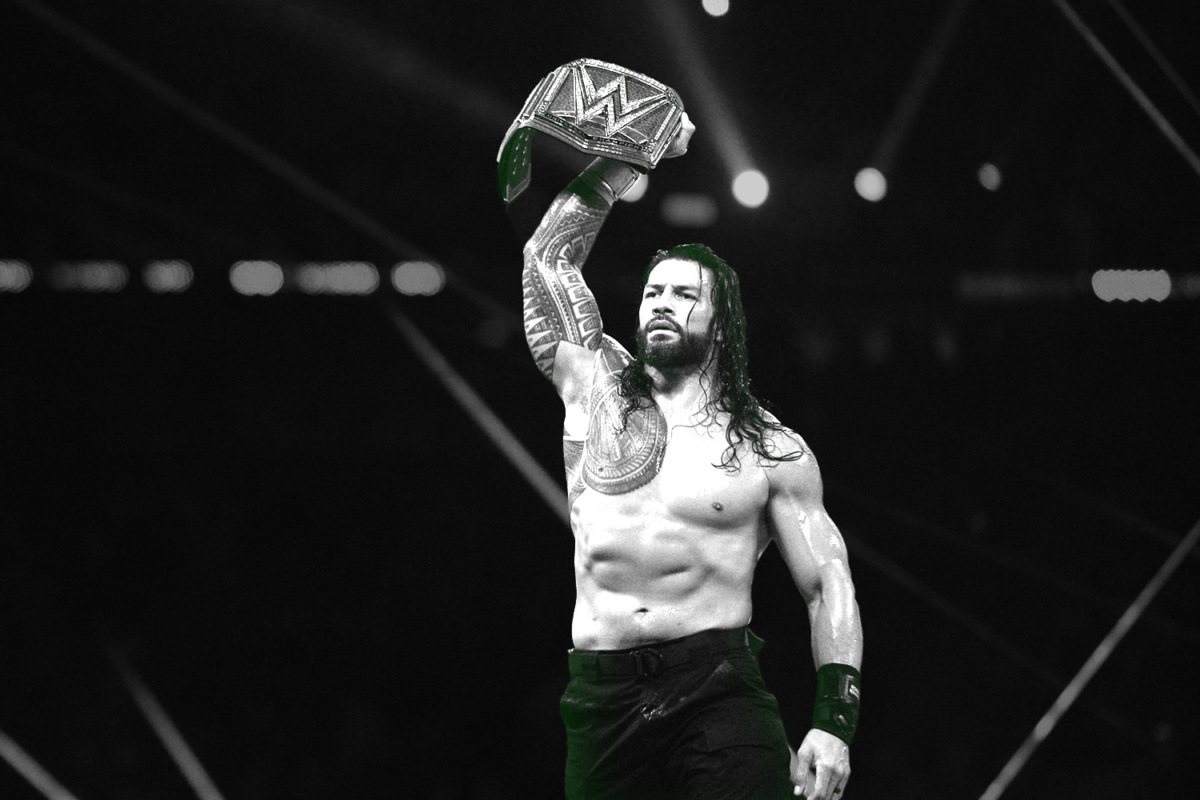 NBCUniversal's streaming service, Peacock, is helping its parent company Comcast soar to new heights, according to the company's latest earnings report.
Comcast reported revenue of $27.2 billion in Q1 2021 — a $600 million increase year-over-year — thanks in part to Peacock.
The service now has 42 million subscribers in the U.S., up from 33 million in Q4 2020.
Comcast credits much of that growth to its exclusive World Wrestling Entertainment rights. In January, Peacock struck a five-year deal with WWE valued at more than $1 billion with WWE. The move brought over 1.2 million subscribers from the now-defunct WWE Network.
WrestleMania 37, held earlier this month, was the most-viewed live event in Peacock history.
Exact viewership numbers were not disclosed, but the No. 1 ranking is notable because the service also carries Premier League matches and select NFL games.
Peacock expects to spend at least $2 billion in its first two years to build its offerings. It also recently secured exclusive rights to stream the 2021 Premier Lacrosse League season. In a landmark moment for the sport, PLL merged with Major League Lacrosse in December.
Disney, Amazon Potential Buyers For BT Sport
BT Sport, the sports broadcast division of British telecommunications giant BT Group, could be sold to a U.S.-based media company.
According to BT, discussions are being held with "select strategic partners." Joint ventures, partnerships, full disposals, and stake sales are all potential options. Multinational investment bank Lazard is advising the process.
Possible bidders for BT Sport, per Telegraph:
BT Group's stock reached its highest price in over a year on the London Stock Exchange today. The company has been moving away from sports to focus on fiber optic internet, 5G networks, and the suite of apps available through its BT TV service.
The group faced backlash in 2012 when it outbid the U.K.'s popular sports broadcaster Sky for Premier League soccer. BT Sport launched a year later.
"Should BT get the opportunity to make a profitable exit from a business they entered in 2012 that has absorbed 9 billion pounds ($12.6 billion) of rights costs, they should go for it," media analyst Claire Enders told Bloomberg.
BT's sports division offers subscription packages for a range of leagues and events, from Premier League and UFC to MotoGP.
SPONSORED BY PANINI
Drafted One Minute, Rookie Cards the Next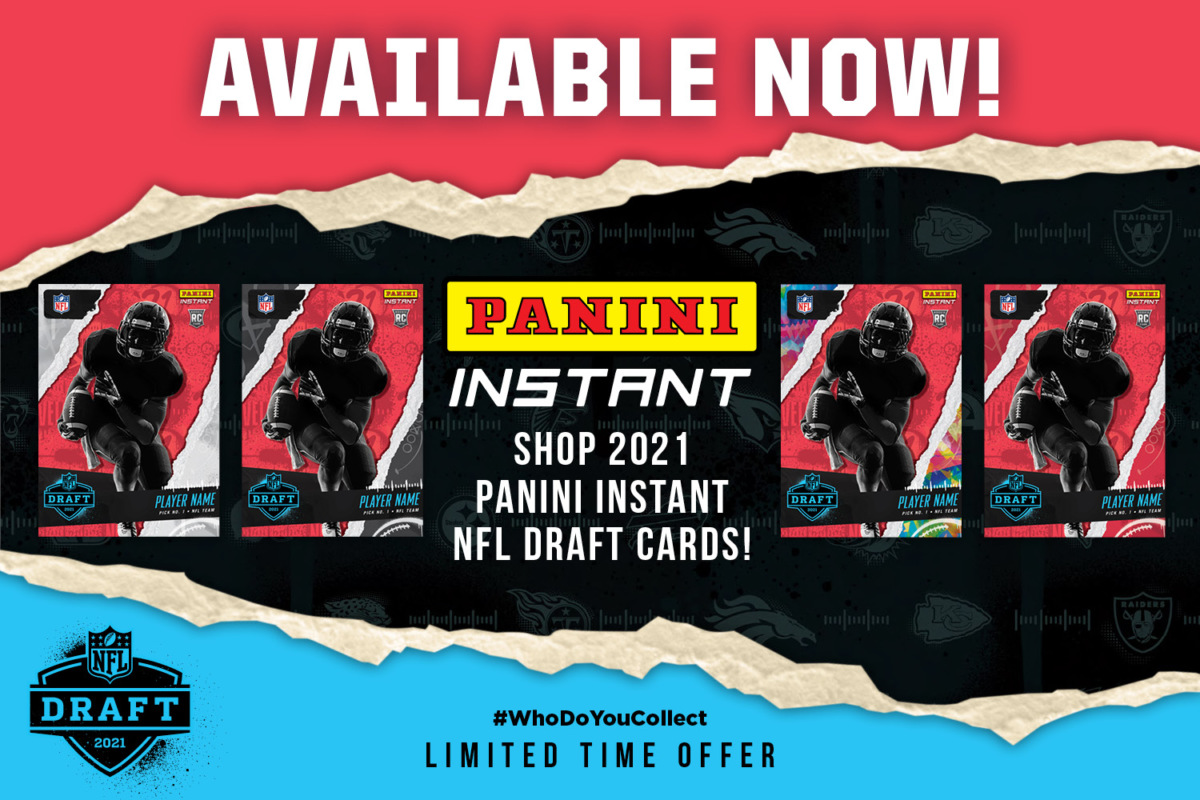 During tonight's first round of the 2021 NFL Draft, history will be made and dreams will come true for 32 of the NFL's future stars — and Panini America will be ready to celebrate by making a little trading card history of its own.
This week, the Panini Instant website launched the 40 cards that will comprise the 2021 NFL Draft offering. Although the cards feature silhouetted images now, tonight and throughout the weekend, the cards will be updated in real-time as selections are made, meaning each new draftee's first trading card with his new NFL team logo will be available just minutes after his name is called.
Don't miss this limited time offer. Shop 2021 Panini Instant NFL Draft cards today.
Ethereum Surges, Sports Footprint Expands
Bitcoin is practically synonymous with "cryptocurrency," but another digital coin is having a moment and could eventually surpass Bitcoin as the dominant decentralized currency.
Ethereum hit a record high of $2,800 on Thursday. Dallas Mavericks owner and crypto convert Mark Cuban has called Ethereum "the closest we have to a true currency."
The network that backs it, Ether, is in the midst of a major upgrade that will overhaul its fee structure and could boost its speed.
Dapper Labs initially used Ethereum for NBA Top Shot but switched to its own software, Flow, due to speed and cost issues it had with the cryptocurrency in one of its games.
"Bitcoin, right now, has evolved to be primarily a store value, and it's very difficult to use it for anything else," Cuban said on the Unchained podcast. "I think the applications leveraging smart contracts and extensions on Ethereum will dwarf Bitcoin."
Ethereum is already popular in the sports world.
Rob Gronkowski sold a set of NFTs that could only be purchased with Ethereum for $1.75 million.
Soon-to-be top NFL Draft pick Trevor Lawrence received his bonus from sponsor Blockfolio in Bitcoin, Ethereum, and Solana.
The fantasy soccer NFT company Sorare uses the Ethereum blockchain.
While still at only a third of Bitcoin's nearly $1 trillion market cap, Ethereum's had a huge year: The coin is up 1,182% from where it was one year ago.
Endeavor, the parent company of UFC, made its trading debut on the New York Stock Exchange after

raising

$511 million in an IPO. The company also raised $1.8 billion from institutional investors. Endeavor first attempted to go public in 2019.

Bobby Kotick, the CEO of Activision Blizzard, will take a pay

cut

as part of an extension of his employment agreement with the video game developer through 2023. This follows uproar stemming to Kotick receiving a $200 million bonus despite the company announcing layoffs.

Silver Lake Partners has plans to

acquire

a 12.5% commercial rights stake in New Zealand's All Blacks rugby team. New Zealand's 26 rugby unions voted unanimously in favor of the deal, but top players from the country have threatened to block it.

April Subscriber Giveaway:

We're giving away two tickets to watch a live conversation with former MLB star Wade Boggs on

Thuzio

on May 6. For every friend or colleague who subscribes to FOS with your custom referral link by the end of April, you get one entry into our giveaway.
SPONSORED BY SATISFI LABS
Inside the New Game Day Experience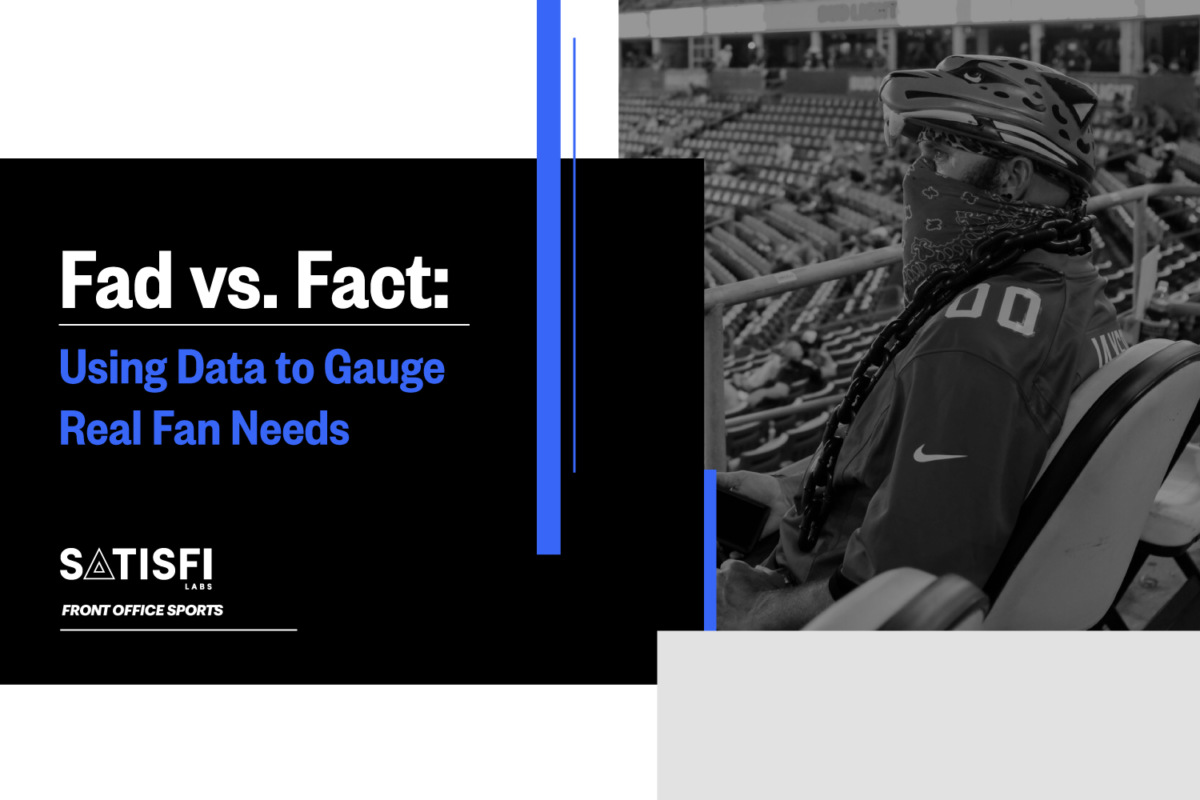 As stadiums and arenas reopened their doors, it became clear that the pandemic had dramatically affected the traditional game day experience. The magnitude of that impact, however, remained a mystery until fans returned to their seats.
Satisfi Labs' Conversational AI platform continued to answer fan questions throughout 2020, and identified four key trends that began to emerge across all of the major sports leagues.
Download our latest white paper to find out which trends may fade as the pandemic subsides, and those that will shape the future of fandom for years to come.
U.S. stocks experienced record gains following earnings reports from major companies. Here's a look at how sports-related stocks performed:
Up:
Comcast Corporation (NASDAQ: CMCSA) gained 4.25%
Hibbett Sports, Inc. (NASDAQ: HIBB) gained 3.05%
Manchester United plc (NYSE: MANU) gained 3.02%
Down:
fuboTV Inc. (NYSE: FUBO) dropped 5.10%
Rush Street Interactive, Inc. (NYSE: RSI) dropped 4.73%
Peloton Interactive, Inc. (NASDAQ: PTON) dropped 4.19%
(Note: All as of market close on 4/29/21)
The Los Angeles Dodgers (16-9) travel east to visit the Milwaukee Brewers (14-10) in the first of a four-game series. The Dodgers sit atop the NL West; the Brewers lead the NL Central.
How to Watch:
7:40 p.m. ET on MLB Network
Betting Odds:
Dodgers -1.5 || ML -190 || O/U 7.5
Pick: After a hot start to the season, the Dodgers have tailed off with a 3-7 record in their last 10 games. The Brewers are starting to come together, winning six of their last nine, but with Trevor Baur on the mound for a Dodgers team in need of a win, take L.A. to cover and lean under.
Who ya got? Reply to this newsletter with your prediction for the Dodgers-Brewers winner, final score, and home run hitter(s). Nail it, and you get a mention in Friday's FOS PM. Don't forget to include your Twitter handle. 
Shoutout: On Wednesday, we asked readers to pick the winner, final score, and high scorer of the Clippers-Suns tilt. The Suns beat the Clippers 109-101 and CP3 finished with a game-high 28 points. FOS reader John Grassi was nearly spot on, predicting a nine-point Phoenix win.