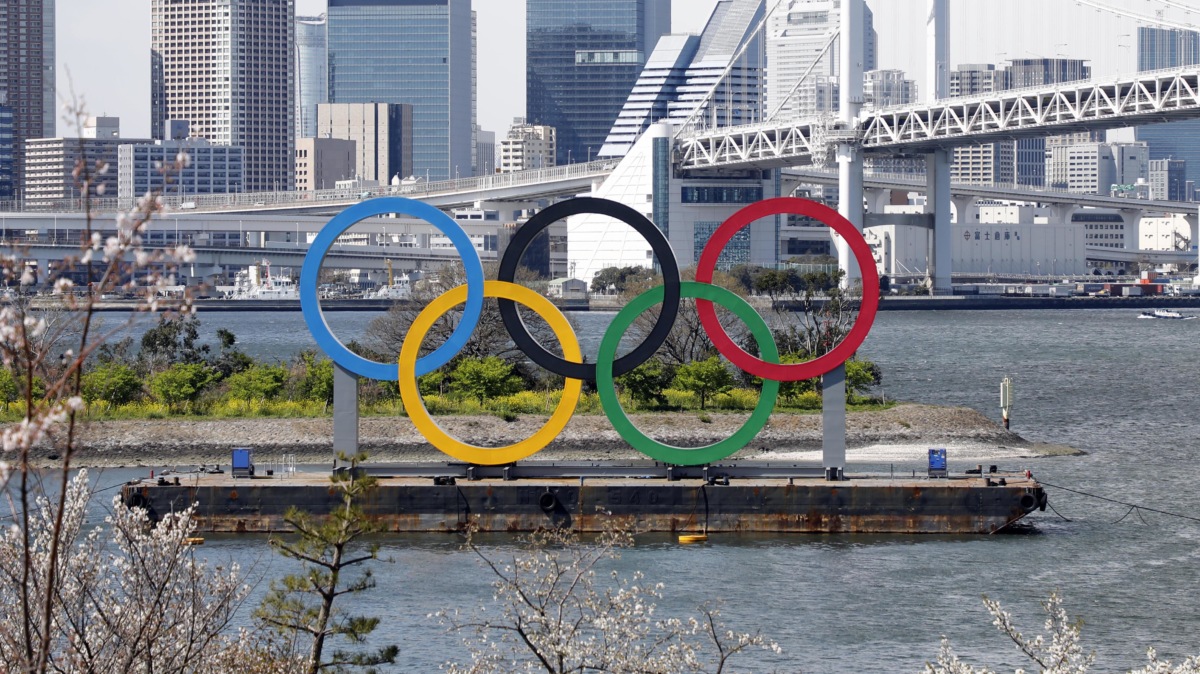 Less than 200 days from the Tokyo Olympics, Japan has declared a second state of emergency after another wave of COVID-19 cases.
Prime Minister Yoshihide Suga expects to lift the emergency order on February 7. Others, including Japan's top virus advisor, are less optimistic about lifting the state of emergency by that date.
The Tokyo Games were first delayed in March 2020. Olympic organizers say that if the events cannot happen in 2021, they will be canceled.
Even a scaled-down version of the Tokyo Games would likely require testing and quarantines for athletes and fans, as well as logistical changes to the events.
The bloated $15.4 billion budget for the games could continue to inflate. Multiple independent audits have projected costs amounting to double the current figure.
Costs specifically related to combating COVID-19 total close to $1 billion.
Top sponsors have already contributed over $3 billion to date, at least twice as much as any previous Olympics.
Due to the health concerns and rising cost — the majority of which is funded by taxpayers — anti-Olympics sentiment is growing among the Japanese public.
Despite the hurdles, Prime Minister Suga said he is "determined to hold the games" as he announced the latest restrictions.
Motorsport Games Accelerates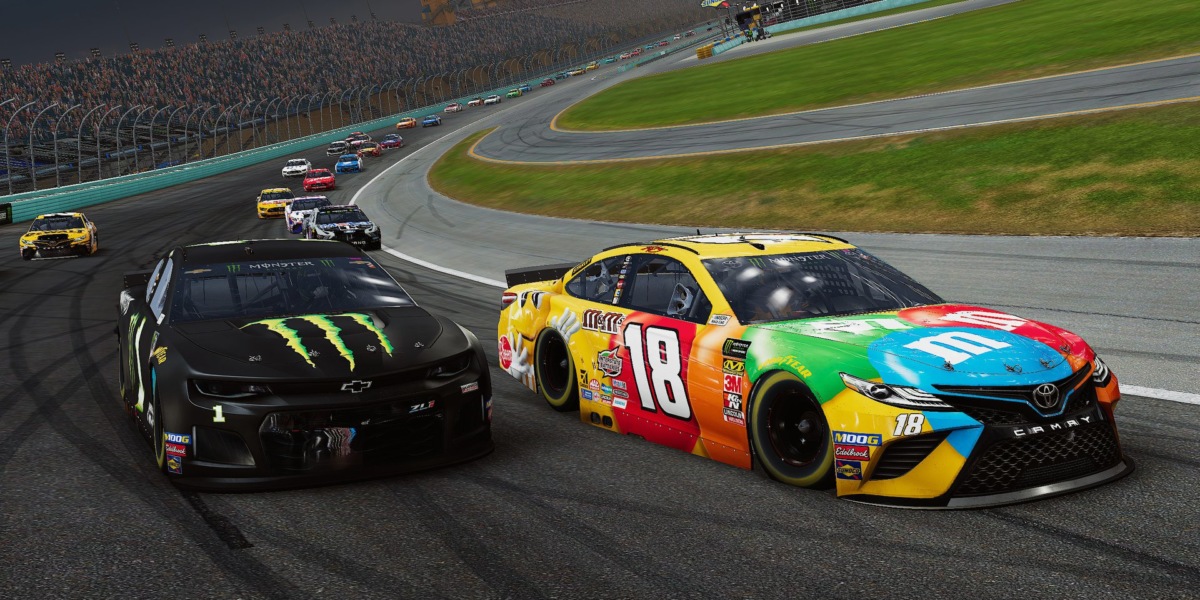 Despite an unexpected bump in the road, Motorsport Games boosted its IPO size.
The Miami-based racing games developer was preparing to sell shares on Tuesday, when CEO Dmitry Kozko was accused in a lawsuit of "shortchanging investors" after acquiring an additional, discounted minority stake in 704Games — Motorsport's largest revenue driver.
The accusation didn't slow down the IPO.
Motorsport raised $60 million with shares priced at $20. With an initial market cap of $340 million, the stock started trading on the Nasdaq today. Shares jumped as much as 83%.
Along with developing games, Motorsport is a publisher and esports ecosystem whose titles include the official NASCAR video game franchise. It also acquired the exclusive rights for the British Touring Car Championship games.
Through the first nine months of 2020, the company reported a 68% year-over-year revenue increase with $2.4 million in net income, up from $4.2 million in losses the year prior.
SPONSORED
It Might Be Time To Go "All In"

The stock experts at The Motley Fool don't issue an "All In" buy signal often, but when they do, they mean business.
The average return of stocks selected with the "All In" buy signal is 1,532% — crushing the S&P 500 by more than 14x. Right now, one tiny internet company has turned heads enough to warrant the "All In" alert. Sign up for Stock Advisor today and get all the details on this stock and more. Get your full membership fee back within 30 days if you aren't completely satisfied.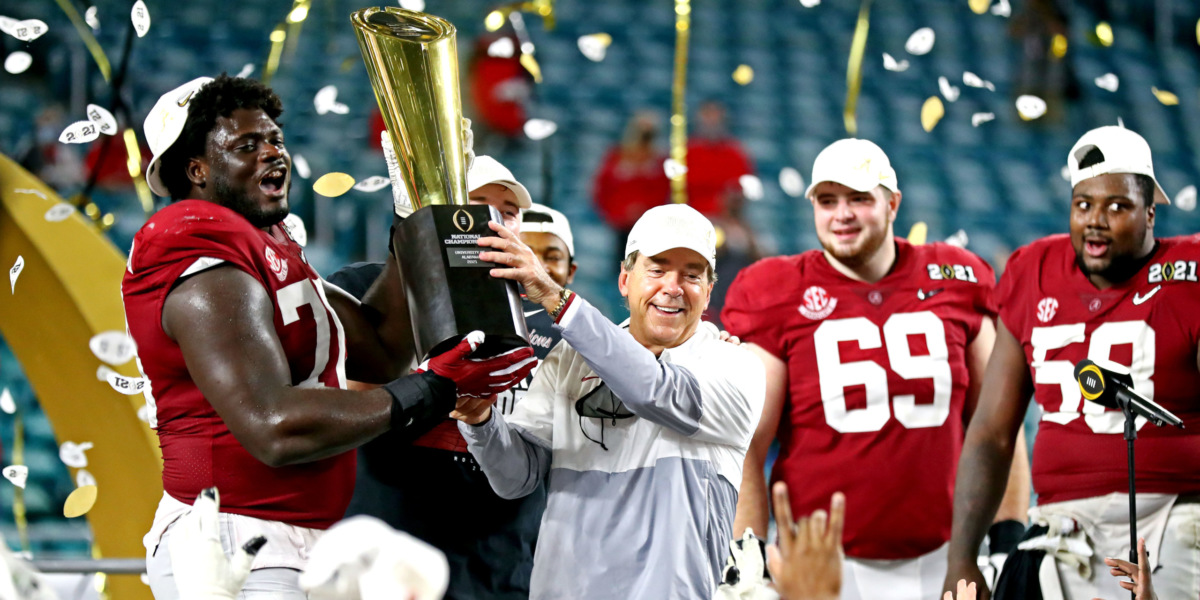 College football isn't immune to viewership woes plaguing major professional leagues.
Alabama dominated Ohio State 52-24 Monday night in the College Football Playoff National Championship, which had the lowest viewership for any title game since the start of the BCS era 23 years ago.
The matchup averaged about 18.7 million live viewers across the "MegaCast" on ESPN, ESPN2 and ESPNU, down 27% from last year's title game. That's also fewer viewers than the 18.8 million average for the two New Year's Day semifinal matchups.
While the final numbers will include streaming and ESPNews viewership, the official tally is expected to barely pass 19 million viewers, which is still 2 million fewer than than the 2005 Orange Bowl, the previous least-viewed championship.
Viewership for multiple major sports events was down over the last year.
NFL regular season: -8%
MLB World Series: -30%
The Kentucky Derby: -43%
NBA Finals: -49%
Final round of The Masters -58%
Stanley Cup Finals: -61%
Experts are divided on why fewer fans are watching sports, but agree that the overlapping post-restart schedules contributed.
On Monday, fatigue may have been the issue. The CFP title game was not only up against a new episode of "The Bachelor" — which drew 4.74 million viewers — but it was the seventh nationally televised football game in 72 hours.
Green Bay Packers quarterback Aaron Rodgers will guest-host an episode of "Jeopardy!" He appeared on the celebrity edition of the show in 2015.

The Atlanta Hawks-Phoenix Suns game scheduled for tonight has been postponed, as Phoenix doesn't have the league-required eight available players to play due to contact tracing protocol. Boston Celtics-Orlando Magic and Washington Wizards-Utah Jazz were also already postponed. 

Among 12,000 tests given since Dec. 30, 27 NHL players on nine different teams have received confirmed positive tests for COVID-19.

Longtime Minnesota Viking assistant general manager George Paton agreed to terms on a six-year deal to become the Denver Broncos' general manager.
SPONSORED
Wondering Where To Invest In The New Year?

It's a new year and a new chance to move towards financial freedom.
Today, you can get five free stock picks from the Motley Fool's flagship investing service, Stock Advisor, just by following this link and entering your email. The first step to a potentially winning investment strategy couldn't be easier.
Stock Advisor does the hard work for you. Analysts scour the world for companies they believe will offer long-term potential for investors. Using research and analysis, you can work on building a portfolio that reflects your interests, budget, and investing philosophy.
Stocks rose on Wednesday as investors looked at the prospect of more economic stimulus. Here's a look at how sports stocks performed:
Up:
Peloton (NASDAQ: PTON) was up 7.16%
Allied Esports Entertainment (NASDAQ: AESE) was up 6.13%
Rush Street Interactive (NYSE: RSI) was up 4.50%
Down:
Big 5 Sporting Goods (NASDAQ: BGFV) was down 10.04%
Gravity Co. (NASDAQ: GRVY) was down 7.46%
Genesco Inc. (NYSE: GCO) was down 5.43%
(Note: All as of market close on 1/13/21)
The Brooklyn Nets (6-6) face the New York Knicks (5-6) tonight at Madison Square Garden. The middle-of-the-road pair are seventh and ninth in the Eastern Conference, respectively.
Brooklyn will take the court for the second night of a back-to-back after beating the Denver Nuggets 122-116. The Knicks will attempt to redeem themselves after falling short Monday in Charlotte 109-88. After a surprising 5-3 start, they've fallen back to Earth and lost three straight.
Nets coach Steve Nash does not expect Kyrie Irving to return for the cross-town rivalry; Kyrie has missed the last four games due to personal reasons. Kevin Durant is set to suit up for his first game at the Garden since joining the Nets.
How to watch:
7:30 p.m. ET on ESPN
Betting Odds:
Nets -6.5 || ML -230 || O/U 219.5