A surge in positive COVID-19 tests is affecting pro leagues across the globe. In the past week, the Premier League reported a record 42 positive cases, the NFL had its most-ever positive tests in a single day, the NBA postponed two Chicago Bulls games with 10 players in health protocols, and the NHL postponed three Calgary Flames games after an outbreak.
Nike Evaluating $1B in Media Spending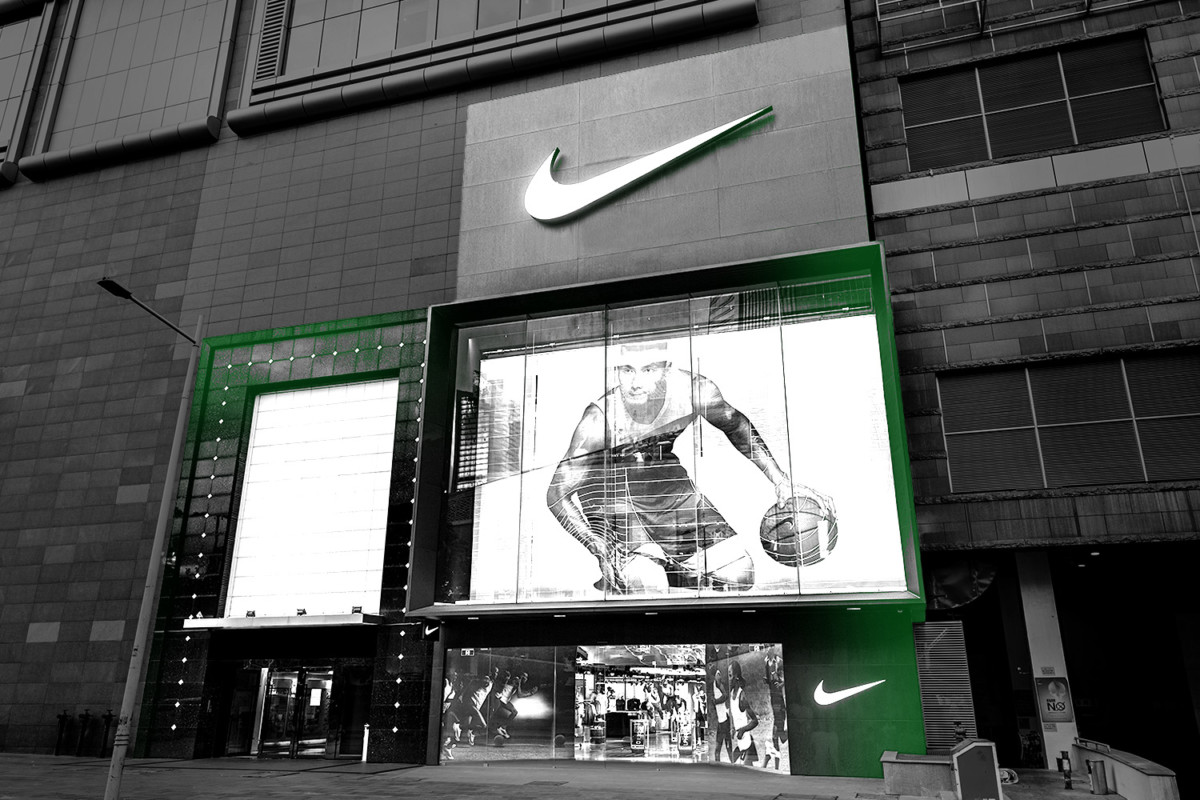 Nike is reportedly conducting a full review of its media accounts, inviting a host of major ad and media agencies to compete for their portion of around $1 billion.
The process, which Nike hasn't conducted at this scale in more than 10 years, is only just beginning and is expected to run until spring.
Nike uses a variety of agencies across different global markets, each of which will have to justify its role as a partner of The Swoosh. Jordan Brand's media is also up for review, but Converse's is not.
Nike has requested information from GroupM, Omnicom Media Group, Dentsu Media, Publicis Media, IPG Mediabrands, Stagwell Media, and Havas Media. Requests for proposals are expected to begin next year.
Nike's ad and promotional expenses reached $3.1 billion in fiscal 2021, down 13% year-over-year due to pandemic-related cutbacks.
Of that sum, $245 million was spent on media, according to research firm COMvergence, primarily in the Asia Pacific region ($120 million) and North America ($95 million).
Metaverse Ambitions
Nike is looking more toward digital environments to build its brand: On Monday, it announced the acquisition of NFT fashion and collectibles maker RTFKT.
Last month it launched Nikeland, a virtual space within Roblox in which users may play games, check out products, and socialize.
DAZN, Movistar Split La Liga's Rights In $5.58B Deal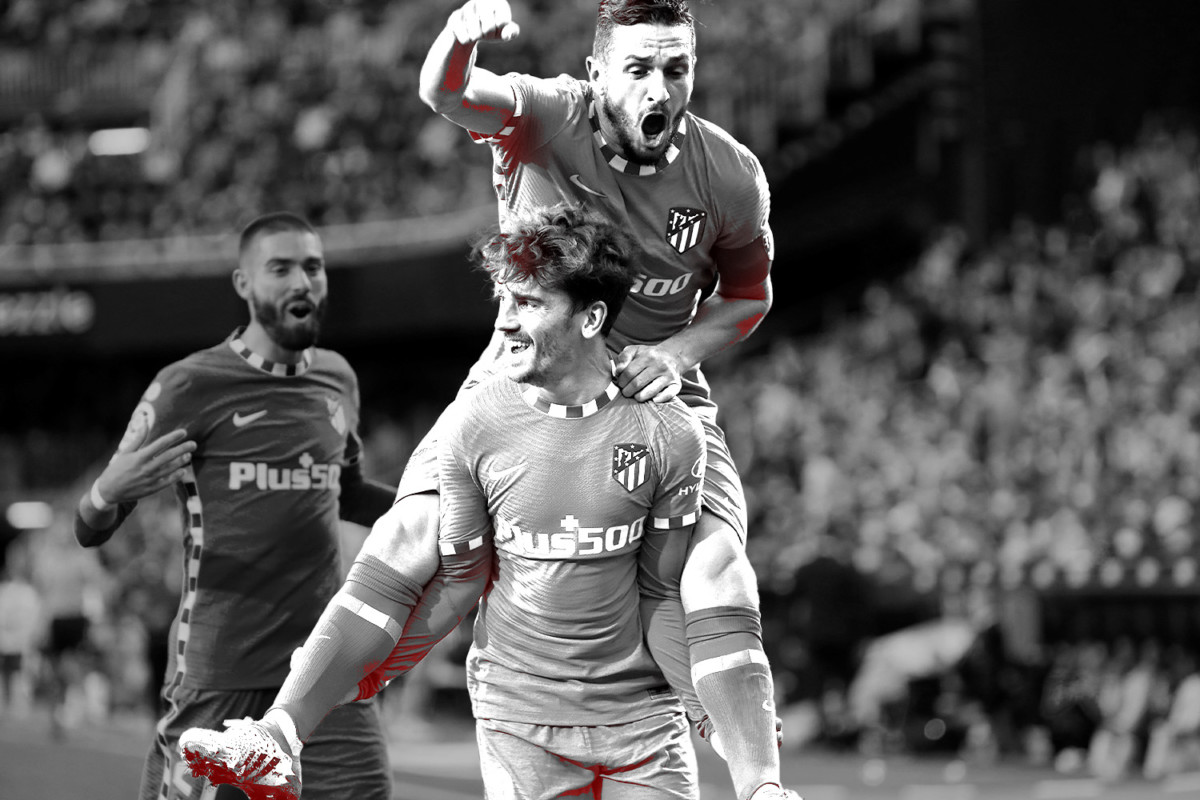 La Liga has inked its longest broadcasting rights deal ever — a five-year agreement split by DAZN and Telefónica's Movistar. The pair will each air five matches per week.
The deal, worth $5.58 billion, starts in the 2022-23 season and ends Movistar's run as the league's main domestic broadcaster.
Telefónica's current three-year deal with the league is worth roughly $3.32 billion. Despite the number of pay-TV subscriptions falling by 4 million since the 2016-17 season, the new deal is a slight annual increase from $1.1 billion to $1.12 billion per season.
While the deal's annual increase is small, the jump shows La Liga's strength compared to its counterparts.
Serie A, Ligue 1, and Bundesliga's domestic broadcasting deals signed in the last year all saw a decrease in value.
The Premier League rolled over existing deals with the same terms.
Interest In La Liga
In May, La Liga reached an eight-year broadcasting deal with ESPN. In July, Orange, a French telecom company, renewed its sublicensing agreement with Telefónica for rights to La Liga and UEFA club competitions in a $356 million deal.
This month, La Liga also ratified its agreement with CVC Capital Partners in which the equity firm would spend $2.3 billion for an 8.2% stake in a new company that would oversee the league's media rights. The deal was approved by 37 of 42 teams.
SPONSORED BY OPENDORSE
Gain Key Insights Into the First 6 Months of NIL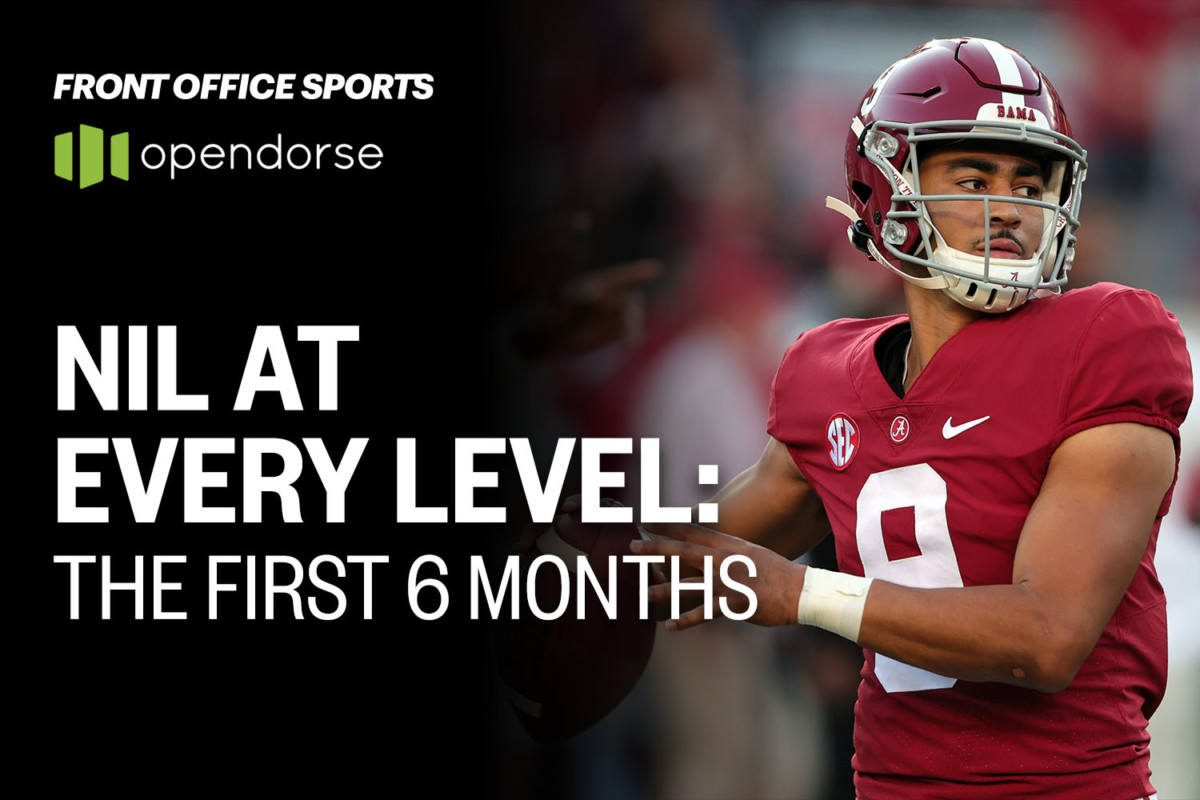 Since the NCAA passed the NIL policy in July 2021, college athletes have received hundreds of thousands of NIL deals — just six months in, the market appears to be hitting its stride.
Tune in on Thursday, Dec. 16 at 1 p.m. ET as college athletes Gloria Mutiri (Oregon Volleyball) and Trevor Bassitt (Ashland University Track & Field) join Adam White, CEO, FOS, and Blake Lawrence, CEO of Opendorse, to discuss the opportunities, challenges and major takeaways from the first 6 months of NIL in our latest webinar, NIL at Every Level: The First 6 Months.
Hear firsthand how these student-athletes are taking advantage of the NIL policy, and gain insights into the billion-dollar market to come, including conferences that are leading the way, what kind of regulation to expect in the future, and more.
Silver Lake Buys $100M Stake In Australian Professional Leagues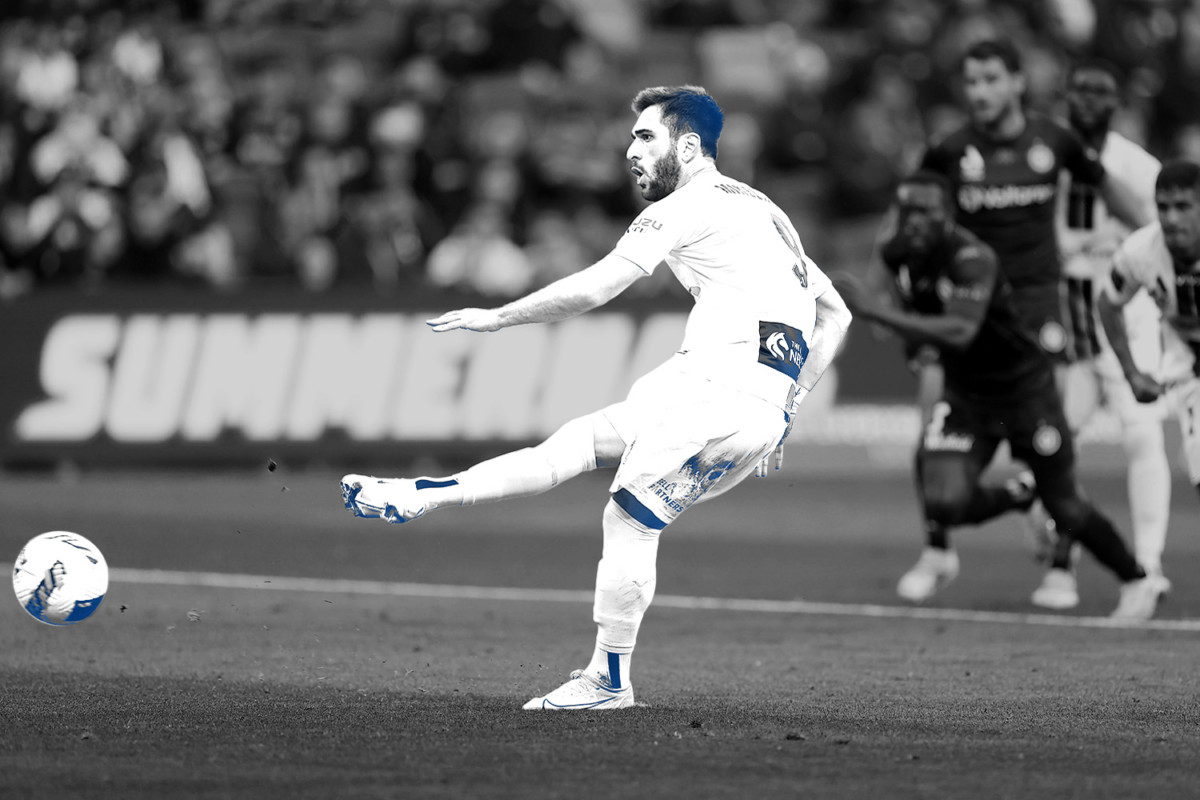 Global investment firm Silver Lake Partners has acquired a 33.3% stake in the Australian Professional Leagues for roughly $100 million, valuing the business at $303 million.
The deal, which has received regulatory approval, marks the largest ever single-cash injection into Australian club soccer.
The A-Leagues — which oversee Australia's top-flight men's and women's soccer clubs — will use the funds to support growth and build a fan-centric digital media platform.
Previous Sports Investments
Silver Lake has $90 billion in assets under management and committed capital, and its portfolio of brands collectively generate more than $227 billion in annual revenue.
The investment firm has established a notable footprint in sports.
It purchased a 10% stake in Manchester City owner City Football Group for $500 million in 2019.
The firm participated in a $325 million investment round for Fanatics in August, valuing the merchandiser at $18 billion.
In September, it bought a stake in Pro Football Focus for $50 million, giving the analytics platform a nine-figure valuation.
Silver Lake has expressed interest in buying a stake in the commercial operations of New Zealand's All Blacks rugby team.
SPONSORED BY CROCS
Pair Up Your Crocs With Socks For Max Comfort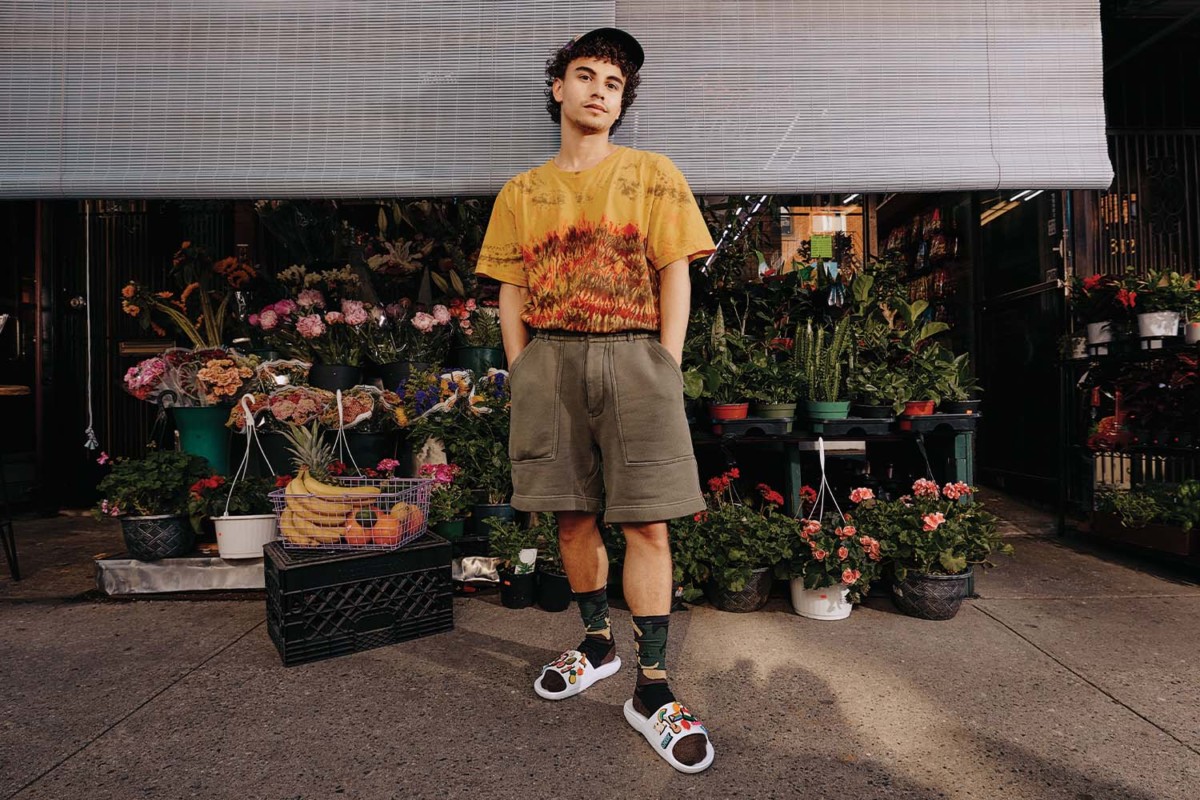 There's only one thing that you can add to your look to push comfort and style off the charts, and that's a pair of Crocs Socks.
These aren't anything like your dad's cotton socks. Each pair is weaved with high-quality elastic so they stay up and stay put, and they're super soft so you'll love 'em for lounging or leveling up any outfit.
They come in hot prints and colors too, so good luck choosing just one pair. Make stocking stuffers fun this year and check out Crocs Socks.
Market Movers
U.S. stocks experienced declines across all three major indexes on Tuesday. Here's a look at how sports-related stocks performed:
(Note: All as of market close on 12/14/21)
The Golden State Warriors (22-5) face the New York Knicks (12-15) tonight at Madison Square Garden.
How to Watch: 7:30 p.m. ET on TNT
Betting Odds: Warriors -4.5 || ML -195 || O/U 212*
Pick: Expect Stephen Curry to overwhelm the Knicks. Take Golden State to cover.
Who ya got? Reply to this newsletter with your prediction for the Warriors-Knicks winner and final score.
*Odds/lines subject to change. T&Cs apply. See draftkings.com/sportsbook for details.
Ready to rep your favorite newsletter? Refer your friends and colleagues to Front Office Sports and you could win FOS merchandise.
It's easy to spread the word. Copy and paste your unique link below and share it in an email or on your timeline.
Your custom referral link:
Or use these one-tap sharing methods: