The NFL is slated to host Super Bowl LVI at SoFi Stadium in Los Angeles, but it has a backup plan if COVID restrictions in California create problems. The league has reportedly reached out to AT&T Stadium, home of the Dallas Cowboys, and Arlington officials say they're ready to host the game if needed.
Nike Sues Lululemon for Patent Infringement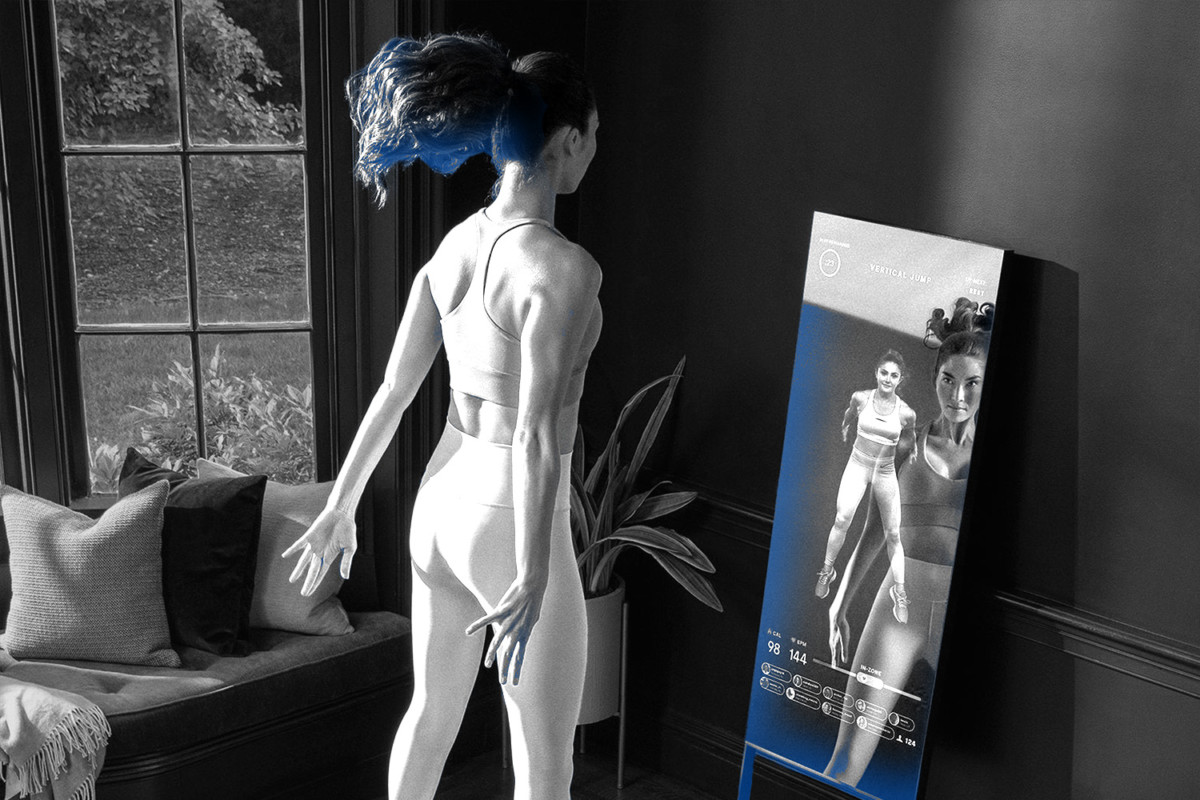 Two fitness industry giants are now ensnared in conflict.
On Wednesday, Nike filed a lawsuit against Lululemon, alleging the latter's sale and distribution of the Mirror Home Gym and other apps constitutes infringement of "several" patents.
In the complaint, which Front Office Sports reviewed, Nike detailed its history of fitness apps and workout technology that track athletes' performance. The Oregon-based company alleges that Lululemon is now using the same technology that it developed.
On Nov. 3, Nike sent a letter to Lululemon informing it of the claim. Lululemon refused to stop production and sale of the products.
Nike is requesting not only that Lululemon stop making these items, but that it receive damages and "profits for any continuing post-verdict infringement."
Neither of the two companies immediately responded to requests for comment.
More Disputes
This isn't the only time Lululemon has been embroiled in a dispute over intellectual property.
Peloton previously filed a lawsuit against Lululemon, alleging it had copied apparel designs. In response, Lululemon counter-sued.
76ers and Devils Owner to Buy Real Salt Lake
Philadelphia 76ers and New Jersey Devils co-owner David Blitzer has a deal in place to add another team to his portfolio: Major League Soccer's Real Salt Lake.
Blitzer will become the controlling owner of the club in a deal that also includes the Real Monarchs, which will join MLS' coming lower-division league MLS NEXT Pro in 2022, and Rio Tinto stadium. 
Arctos Sports Partners, which recently became the first private equity investor with stakes in NHL teams, is also involved in the transaction.
The deal will put Blitzer in rare territory among sports owners. In addition to the Devils and 76ers, Blitzer has equity in:
The Pittsburgh Steelers
The Premier League's Crystal Palace
Bundesliga's FC Augsburg
The New York Yankees' triple-A affiliate Scranton Wilkes-Barre RailRiders
The Belgian Jupiler Pro League's Waasland-Beveren
He is also nearing the purchase of a 35% stake in MLB's Cleveland Guardians.
The Hot MLS Market
With soccer growing in the U.S., which is set to host the World Cup in 2026, MLS teams have been hot commodities as of late.
The Houston Dynamo and the NWSL's Houston Dash were sold to Ted Segal for an estimated $400 million in May 2020, and the Wilf family, owners of the Minnesota Vikings, bought Orlando City SC, the Orlando Pride, and their stadium for between $400 million and $450 million.
The league is seeking around $300 million annually in its next media rights deal.
SPONSORED BY ATHLETIC GREENS
Make Routines, Not Resolutions
January gets all of the glory, but what about February and those other 10 months?
Imagine a health routine where you're showing up to empower your life by supporting your immune system, gut health, and energy year-round.
That's where AG1 by Athletic Greens comes in – the daily habit that provides your body with everything it needs, in just one scoop.
AG1 simplifies your health routine with a comprehensive blend of 75 vitamins, minerals and whole food-sourced ingredients, including probiotics and hard-to-source greens that help fill the gaps in your diet…and it tastes great!
Take care of your nutritional foundation today with a one-year supply of Vitamin D and 5 free travel packs with your first purchase.
Intel Targets Gamers with New Graphics Chips
Intel is ramping up its hardware capabilities as it expands in the gaming industry.
The company said Tuesday that it has begun selling new PC gamer-focused graphics chips as it looks to challenge Nvidia in that market.
Intel has deals with Samsung, Dell, and Lenovo, among others, to offer the chips in 50 different models, the company announced at this week's Consumer Electronics Show in Las Vegas.
The company's new set of chips target lower-end PCs which have less space and cooling capacity than other models.
Intel announced a total of 22 new CPUs, largely replacing the company's current lineup.
Intel's "Adjacent" wing of its consumer-focused segment, which includes graphics chips, earned $710 million in the fiscal quarter ending Sept. 25, 2021, down 34.6% year-over-year. The rest of the segment earned $9 billion, up 2% year-over-year.
Nvidia Still Final Boss
Nvidia reported Tuesday that its newest graphic chips will be in 160 PC models on Tuesday. The Santa Clara-based company's gaming segment made $3.2 billion in the fiscal quarter ending Oct. 31, 2021, up 41.8% year-over-year.
Last month, the Federal Trade Commission sued to block a $74 billion merger between Nvidia and SoftBank-owned Arm, a chip technology company.
SPONSORED BY STELLARALGO
The Key To Unlocking Fan Data? The Right Technology.
No longer passive observers in the stands, modern fans expect personalized experiences that allow them to engage in a multitude of ways with their favorite teams and brands.
In our latest white paper, learn how StellarAlgo's data warehouse is enabling organizations like the Portland Trail Blazers and Florida Panthers to maximize revenue, personalize experiences, and realize the full potential of their fan data.
Download now.
Market Movers
U.S. stocks were mixed on Wednesday. Here's a look at how sports-related stocks performed:
(Note: All as of market close on 1/5/22)
The Golden State Warriors (29-7) face the Dallas Mavericks (19-18) tonight at American Airlines Center.
How to Watch: 7:30 p.m. ET on ESPN
Betting Odds: Warriors -5.5 || ML -220 || O/U 215* (Bet on DraftKings)
Pick: Expect the Warriors to build on their two-game win streak. Take Golden State to cover.
Who ya got? Reply to this newsletter with your prediction for the Warriors-Mavericks winner and final score.
 *Odds/lines subject to change. T&Cs apply. See draftkings.com/sportsbook for details.