Peloton can't catch a break right now. The debut episode of HBO Max's "Sex and the City" reboot released Thursday had a (*spoiler alert*) character die after a 45-minute Peloton Bike workout. Then the company's stock hit its lowest point of the year on Friday. 📉
NHL Allows Private Equity Funding, Wild and Lightning Jump In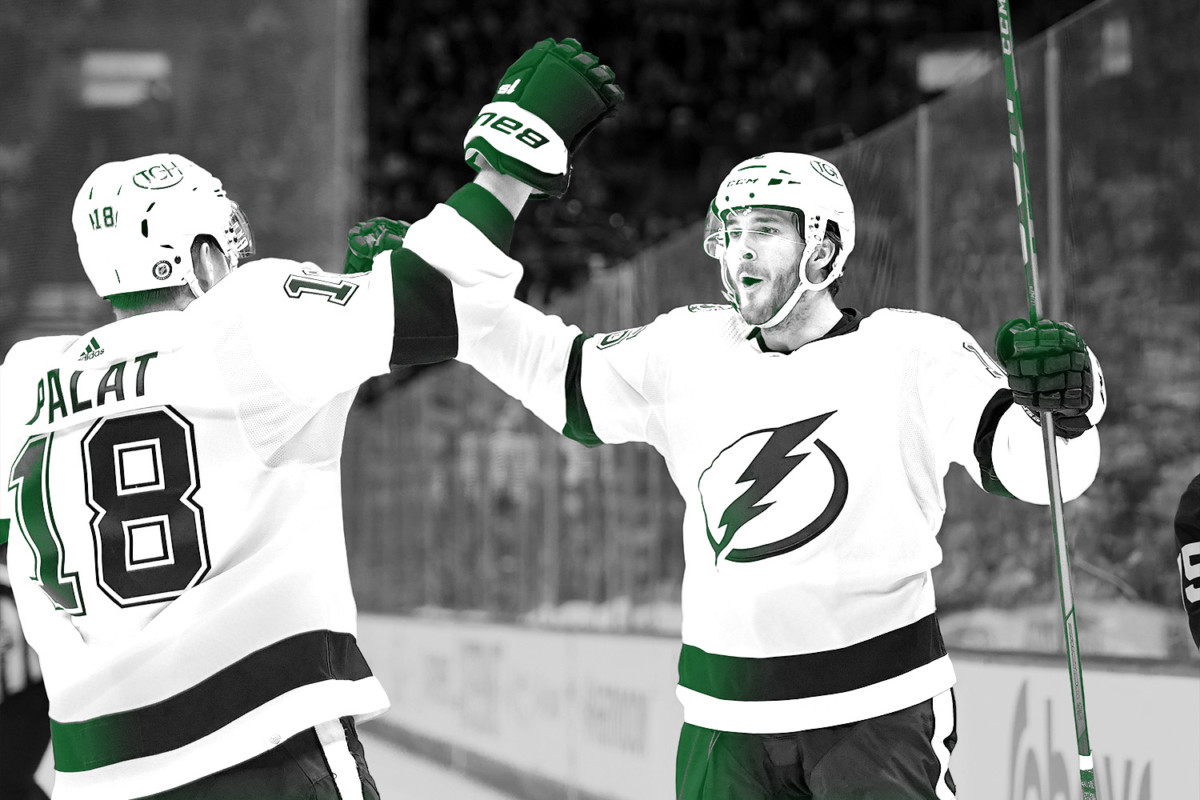 The NHL became the latest league to allow private equity firms to invest in teams — and two have already jumped at the opportunity.
Arctos Sports Partners is set to buy stakes in the Minnesota Wild and Tampa Bay Lightning after the NHL's board of governors voted Thursday to change its rules to allow for institutional investors.
The new rules follow in the paths of the NBA, MLS, and MLB, which have all rewritten bylaws to allow for new ownership structures.
NHL teams can sell up to a 30% stake to private firms.
Individual firms can own up to 20% of a team.
Firms can have stakes in up to five NHL teams.
The minimum investment required is $20 million.
The league has approved the sale of an up-to-10% stake of the Wild to Arctos, per team owner Craig Leipold. Arctos has also been approved to buy an undisclosed stake in the Lightning.
Arctos' Sports Investments
Arctos' flagship fund topped $3 billion in October after raising $2.1 billion. The firm has a 17% stake in the NBA's Sacramento Kings at a $1.8 billion valuation, as well as a 5% stake in the Golden State Warriors at a $5.5 billion valuation.
It also holds stakes in Fenway Sports Group and the Premier Lacrosse League.
Fertitta Entertainment Calls Off $8.6B SPAC Merger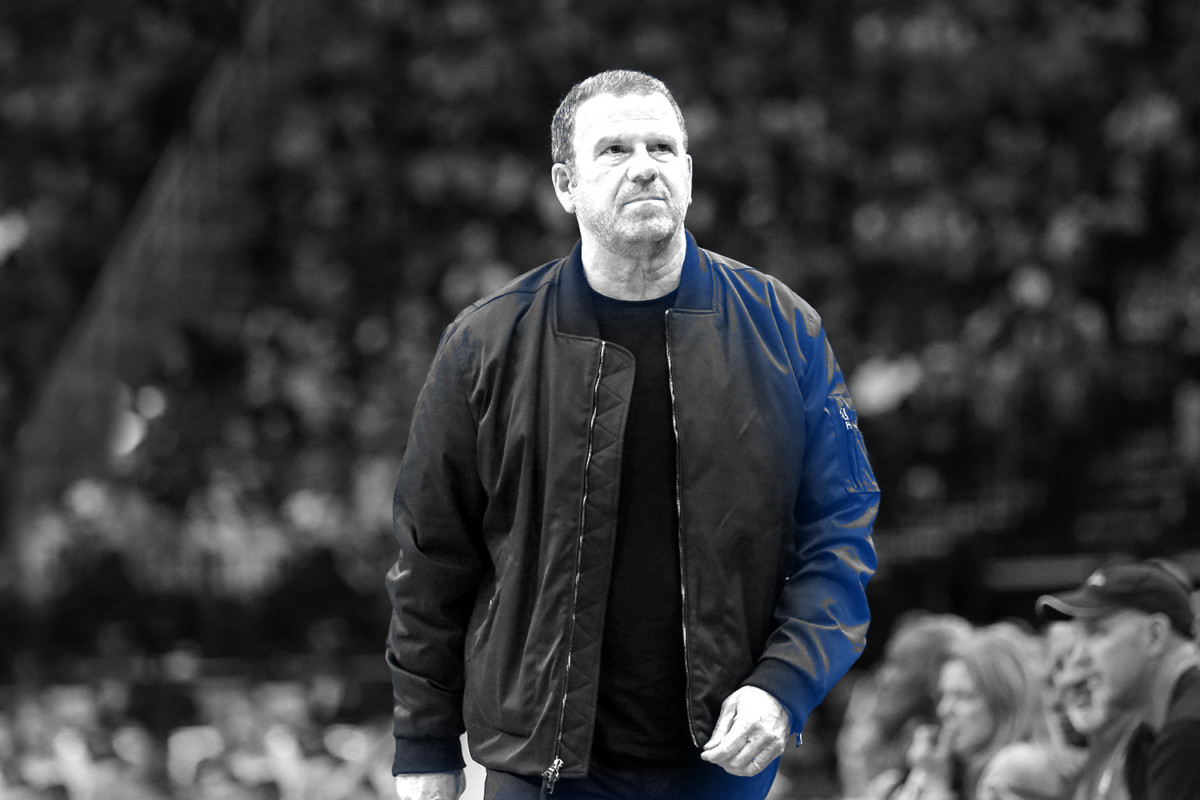 Houston Rockets owner Tilman Fertitta and the SPAC that was to take his company public have decided to call off the merger.
Fertitta Entertainment had agreed to go public by merging with FAST Acquisition Corp. in a deal valuing the combined company at $8.6 billion. The company owns Golden Nugget Gaming and restaurant chain operator Landry's.
The deal had an unusual number of twists and turns for a SPAC merger.
The two sides initially linked up in February on a deal that valued the combined company at $6.6 billion.
It was expanded in June to include additional hospitality and entertainment companies, adding $2 billion to the company's valuation.
Earlier this month, Fertitta Entertainment sought to terminate the deal because it had not been completed by its Dec. 1 deadline.
FAST sought to force the deal to go through, saying the delay was because Fertitta Entertainment had failed to produce required documents.
FAST Still Looking to Deal
Fertitta Entertainment will pay up to $33 million to extract itself from the deal. Part of that sum is contingent on whether FAST goes on to merge with another company.
FAST raised $200 million in an IPO in August 2020.
SPONSORED BY TB12
Tom Brady's Favorite Gift Ideas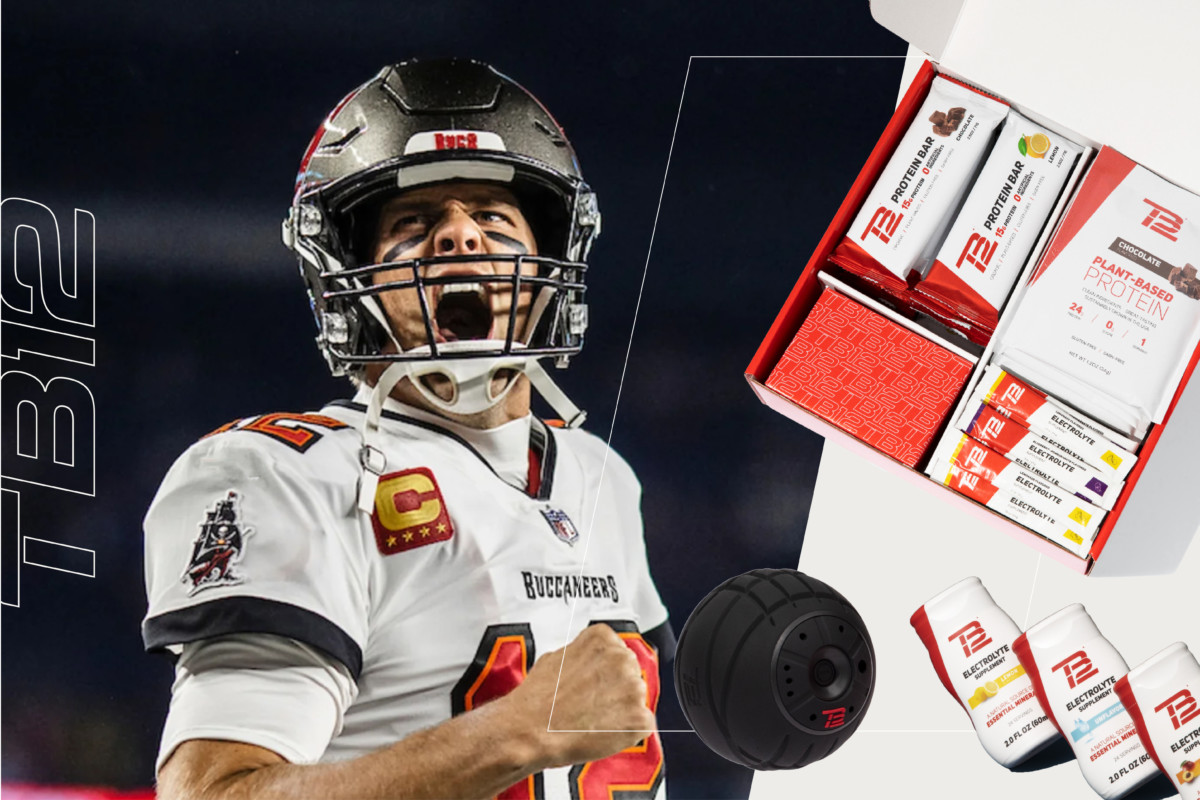 Looking for the perfect gift this holiday season? TB12 has a ton of great gift ideas, whether you're looking to establish healthy habits or take your performance to the next level.
Tom has pulled together an assortment of his favorite gift ideas – from the popular Plant-Based Protein, to vibrating pliability devices, to the best recovery gear.
TB12 works for Tom – and it will work for you!
Lululemon Revenue Up Despite Mirror's Struggles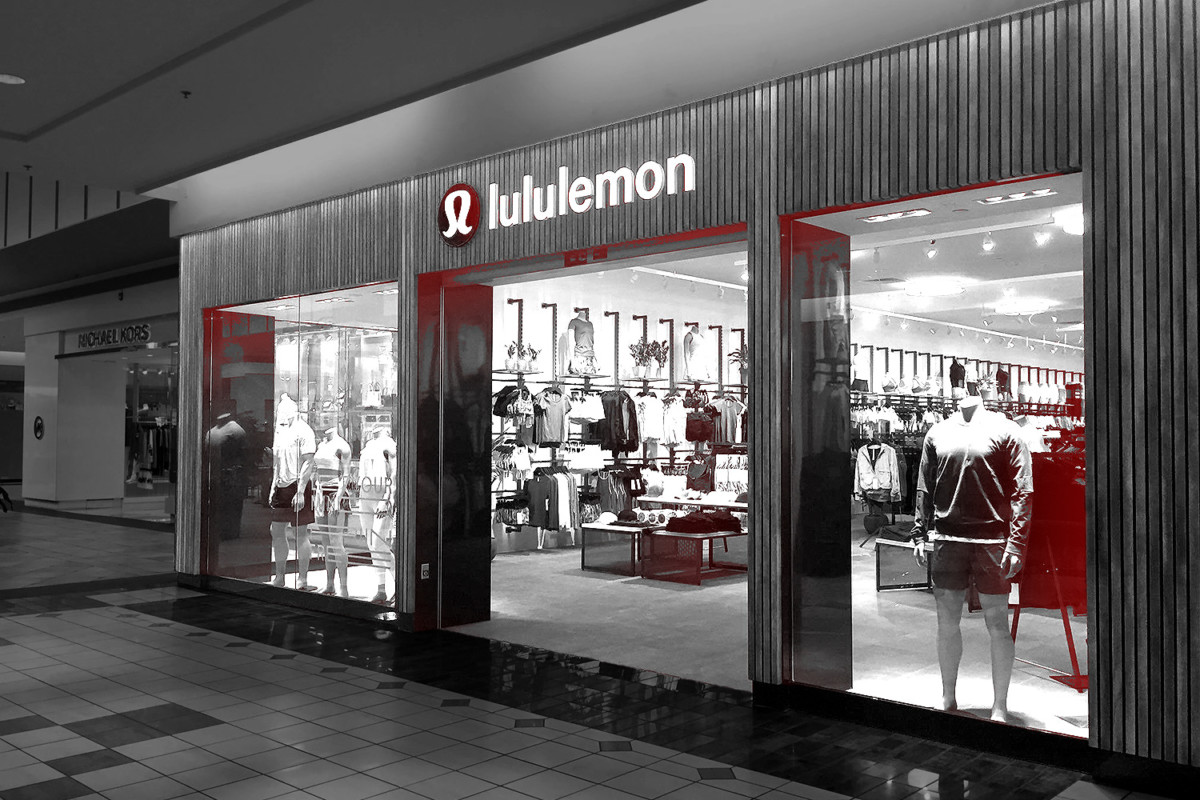 Lululemon reported third-quarter earnings Thursday, posting a 30% year-over-year net revenue increase to $1.5 billion. Net income jumped from $143.6 million to $187.8 million.
Revenue in North America rose 28%, and international revenue increased 40%. The athleisure company saw total sales increase 27%, opening 18 new stores during the quarter for a total of 552 in operation. 
Lululemon's men's business grew 44% from the same period last year, and the company aims to double the division by 2023.
Despite the overall earnings jump, Lululemon's $500 million acquisition of high-tech fitness brand Mirror isn't seeing the same success.
The company cut its outlook for the brand's sales to between $125 million and $130 million, a significant decline from the previous estimate of up to $275 million.
A group of Lululemon employees — past and present — told Business Insider that the two brands were struggling to integrate. Mirror's CEO Brynn Putnam resigned in September.
Mirror's machine, normally $1,495, is currently on sale for $995.
Effects of COVID-19
CFO Meghan Frank says the company also continues to navigate ongoing supply chain issues with COVID-19 variants potentially leading to store closures.
Still, the company raised its revenue forecast to between $6.25 billion and $6.29 billion, up from an earlier projection of $6.19 billion to $6.26 billion.
SPONSORED BY NIELSEN
Changing the Game of College Recruiting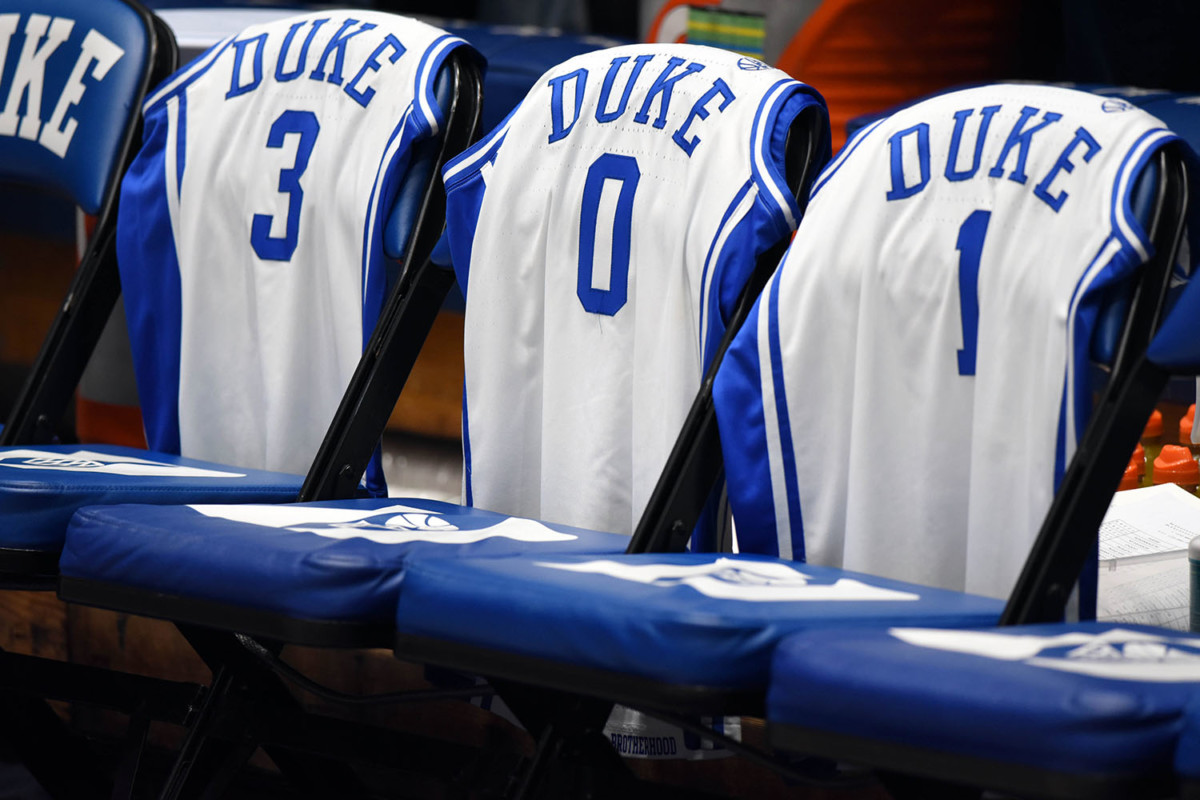 In college basketball, recruiting has always been the game within the game—and the Nielsen Impact Score is a game changer.
The Nielsen Impact Score is designed to quantify the marketing value of attending a school through national, local, and digital reach; a key metric for prospective student-athletes factoring NIL deals and growing their personal brand into their college decisions.
Nielsen Sports Managing Director, Jon Stainer says the Nielsen Impact Score, "continues to raise the bar on the value we can bring to sports properties and brands through a data-driven approach."
Read more about how the Nielsen Impact Score is helping iconic programs like the Duke University Blue Devils share their story with student-athletes nationwide and build a foundation for long-term recruiting success.
UTA Forms $200M SPAC and Esports Funding Craze Continues
Find out exactly what's happening in the private markets every week with highlights from our Front Office Sports Insights Deal Tracker.
We carefully monitor both public and private market data to capture a picture of what the sports landscape looks like.
Insights Deal Tracker Highlights This Week:
UTA

, operator of a talent management agency intended to represent esports athletes, streamers, artists, and other entertainment professionals, formed a special purpose acquisition company (SPAC) that was initially priced at $200 million. 

The EVERY Company

, the producer of food products intended to offer animal-free proteins, raised $175 million in a Series C round led by Rage Capital.

Metafy

, the developer of an e-learning platform designed to provide esports education, raised $18 million in a Series A round from undisclosed investors.

Vindex

, developer of an esports infrastructure platform designed to help game publishers, esports leagues, and teams deliver engaging experiences to fans around the world, raised $45 million in SAFE notes and early-stage venture funding.

Vault AI

, the developer of a predictive analytics and marketing platform intended to provide critical audience insights, raised an $8 million Series A round led by Hearst Ventures and Pico Partners.
Try out the full Deal Tracker here.
Market Movers
U.S. stocks experienced gains across all three major indexes on Friday. Here's a look at how sports-related stocks performed:
(Note: All as of market close on 12/10/21)
The Brooklyn Nets (17-8) face the Atlanta Hawks (13-12) tonight at State Farm Arena.
How to Watch: 7:30 p.m. ET on ESPN
Betting Odds: Hawks -2 || ML -130 || O/U 228.5*
Pick: Expect the Nets to bounce back from Wednesday's loss. Take Brooklyn to cover.
Who ya got? Reply to this newsletter with your prediction for the Nets-Hawks winner and final score.
*Odds/lines subject to change. T&Cs apply. See draftkings.com/sportsbook for details.
Ready to rep your favorite newsletter? Refer your friends and colleagues to Front Office Sports and you could win FOS merchandise.
It's easy to spread the word. Copy and paste your unique link below and share it in an email or on your timeline.
Your custom referral link:
Or use these one-tap sharing methods: