The NFL is facing the first real test of its COVID-19 protocols, while the sports collectibles industry stays hot as startup Rally raises $17 million.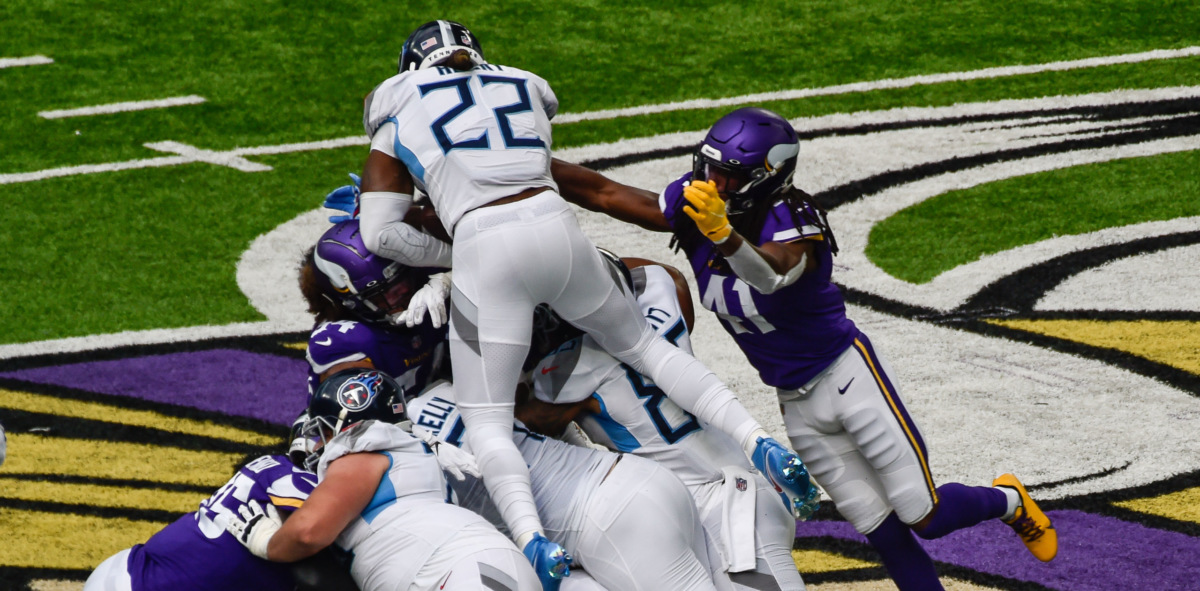 The Tennessee Titans and Minnesota Vikings — who played each other on Sept. 27 — canceled in-person team activities today after COVID-19 tests for multiple members of the Titans' organization came back positive.
Three Titans players and five team personnel tested positive, according to a statement from the NFL. The team announced that it is closing its facilities through Saturday, Oct. 3 — the Titans are scheduled to host the Pittsburgh Steelers on Oct. 4.
This represents the first major trial of the NFL's COVID-19 protocols, as the league had yet to have a player test positive through its first three weeks of play. The NFL had previously levied $1.7 million in fines to teams and their coaches who did not adhere to mask mandates during games, but the fines are reportedly being appealed.
Google is poised to advance in its attempt to acquire personal fitness tracker maker Fitbit after obtaining antitrust approval from the European Commission.
The search engine giant first announced its intent to go through with a $2.1 billion, all-cash deal to set itself up to rival Apple and Samsung in the wearable fitness market in November 2019.
As part of its concessions, Google would restrict the use of Fitbit data for its ads and would also "tighten the monitoring of that process." Google also said it is "formalizing [its] longstanding commitment to supporting other wearable manufacturers on Android and to continue to allow Fitbit users to connect to third-party services via APIs (application programming interfaces) if they want to." The third parties could then have access to users' data with their consent. 
According to market research firm International Data Corp, Fitbit had a 3% share of the global wearables market as of the first quarter of 2020. Apple had a 29.3% share, while Xiaomi, Samsung and Huawei all had over 10% each.
SPONSORED
More Value For Sponsors on Digital

Sponsors want to know how your digital interactions with fans are directly aligned to their goals.
In this new guide from Greenfly, learn how brand advocacy and authentic fan engagement can help you build a great story around key sponsor objectives.
Translate social media metrics and activity into equivalent monetary returns for sponsors so they keep coming back to your team year after year.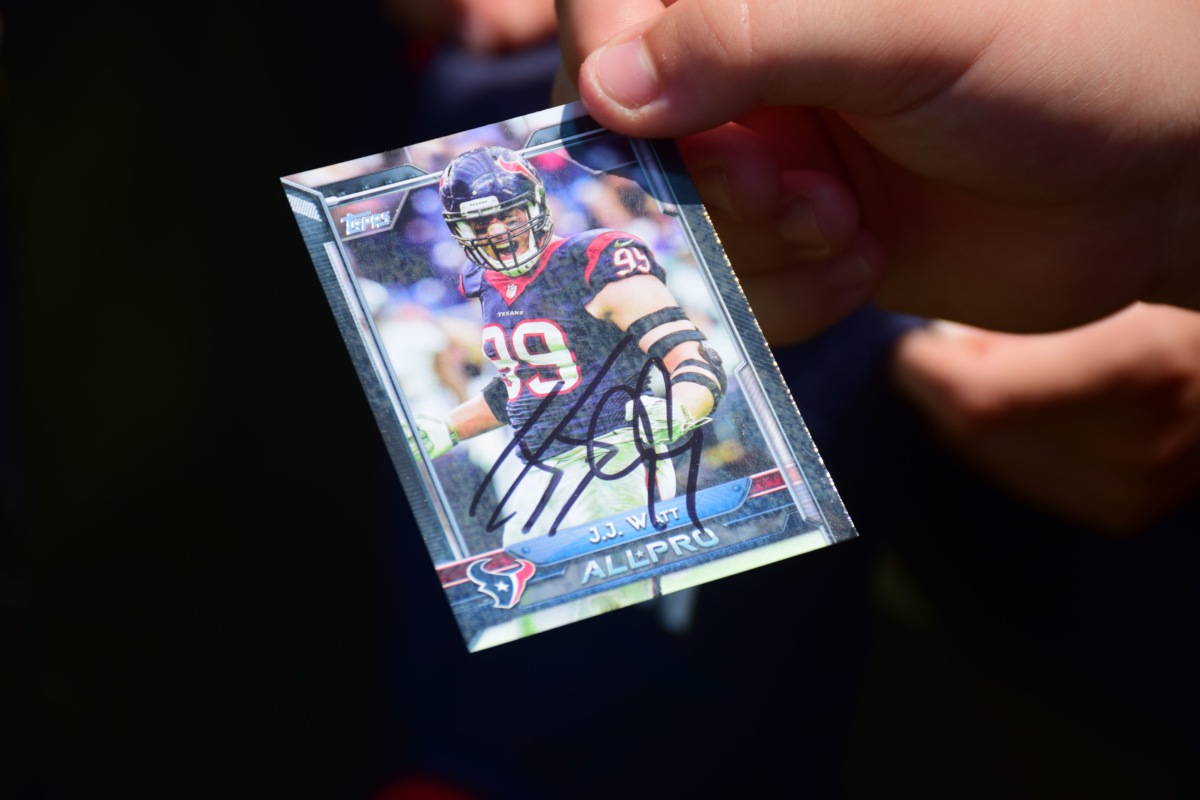 Rally, a New York-based app where users can trade shares of collectible assets, has raised $17 million in new funding.
Rally sources, verifies and acquires collectible items from around the world, then turns those items into "companies" via regulatory qualifications, then splits them into equity shares. Investors in the latest round include Reddit co-founder Alexis Ohanian, Upfront Ventures, Raptor Group, Porsche Ventures and Global Brain.
The app, which launched in 2017 and has almost 200,000 users, says it has $15 million worth of assets in its catalog. For assets that were bought off the platform, the average return for Rally members in the past year was 32%, co-founder Rob Petrozzo told the Wall Street Journal.
A new California law — prompted by the helicopter crash that killed Kobe Bryant, his daughter and seven others — makes it a crime for first responders to take unauthorized photos of deceased people.
MLB and USA Baseball announced a new format for the Appalachian League. The league will now be part of the Prospect Development Pipeline and serve as a summer wood-bat showcase for college freshmen and sophomores.
Women's sports startup Athletes Unlimited will return to Parkway Bank Sports Complex in Rosemont, Ill., for its second softball season in late August 2021.
Division I La Salle University announced it is cutting seven sports after the 2020-21 school year: men's swimming & diving, baseball, men's tennis, men's water polo, softball, volleyball and women's tennis. It cited financial strain from the COVID-19 pandemic.
The DJIA, NASDAQ and S&P 500 were virtually unchanged, with drops of less than 1% today. Here's a look at how sports-related stocks performed.
Up:
Fitbit (NYSE: FIT) gained 5.78%
Peloton (NYSE: PTON) gained 3.67%
Nike (NYSE: NKE) gained 1.62%
Down:
Penn National Gaming (NYSE: PENN) dropped 4.81%
MGM Resorts International (NYSE: MGM) dropped 3.98%
Planet Fitness (NYSE: PLNT) dropped 3.83%
(Note: All as of market close on 9/29/20)
SPONSORED
Connecting With Fans in a Post-Pandemic World
The last several months have put the majority of sports teams in a strange position.
In response to this, teams have doubled down on their investments in customer data technology, as the traditional approach to understanding fans (based on ticketing data) does not currently represent their audience.
Read on to learn how teams are investing in StellarAlgo to further help with this issue.
MLB Film Room, the league's new video tool, is the latest way that MLB is trying to reach younger fans. The platform's launch has led to a 240% rise in users searching on MLB.com's video portal year-over-year.
Cameo founder Steven Galanis wanted to build a company that could book any athlete to do anything. With help from athletes like Caitlyn Jenner and Sloane Stephens, Cameo expects to generate $100 million in bookings in 2020.
The explosion in popularity of the trading card industry this year has led eBay to expand its efforts to reach and support collectors. The e-commerce corporation sells millions of trading cards annually — but this year's numbers have shown unprecedented success.
WNBA Semifinals Game 5: The Connecticut Sun and Las Vegas Aces are facing off in an elimination matchup tied at two wins apiece. The winner will advance to play the Seattle Storm in the finals, which start Friday.
How to watch:
7:30 p.m. ET on ESPN2
Betting odds:
Las Vegas -3 || ML -165 || O/U 157.5