ViacomCBS wants younger NFL viewers, Endeavor invests in a sports agency, and Blue Wire Media raises $5 million.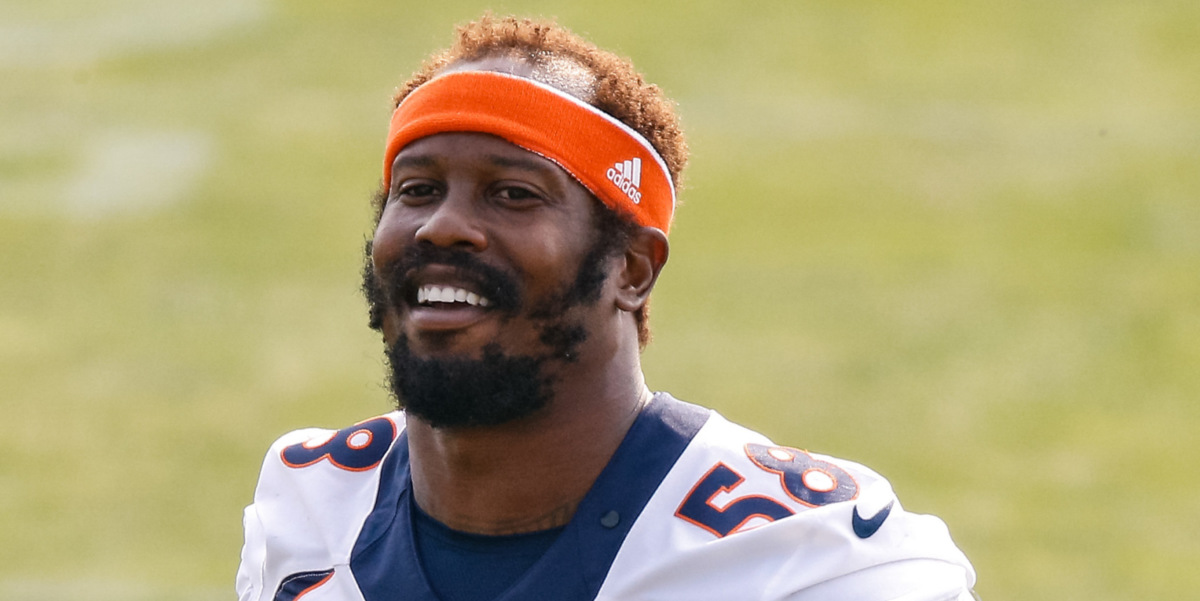 Slime, googly eyes, and virtual filters are coming to the NFL.
ViacomCBS is going all-in on a kid-focused broadcast of its Jan. 10 wild-card game on Nickelodeon.
Coverage begins with a Von Miller-hosted special highlighting SpongeBob's best sports moments. A few other things viewers can look forward to:
A preview of the series "Kamp Koral: SpongeBob's Under Years" at halftime
Appearances from "All That" stars Gabrielle Nevaeh Green and Lex Lumpkin
Over-the-top animated graphics in replay packages
A new website, NFLNickPlay.com, featuring football lessons and exclusive pre-game content
ViacomCBS reportedly paid around $70 million for the game. Amazon Prime Video will also stream the main CBS broadcast.
As new NFL rights negotiations get underway, networks are vying for more viewers to potentially sweeten their status with the league.
Disney has tested airing different versions of one football game across multiple networks, with an upcoming wild-card broadcast on Freeform tailored to young, female viewers.

Entertainment and sports conglomerate Endeavor has purchased a stake in BDA Sports Management, which is led by NBA agent Bill Duffy. 
What's the deal? Duffy will become an advisor in Endeavor's sports division. WME Sports provides full-service representation for clients like Cam Newton and Serena Williams.
Duffy will remain chairman and chief executive of BDA Sports, which represents roughly 130 players across the NBA, WNBA and other leagues.
Karen Brodkin, co-head of WME Sports, says that teaming with Duffy is part of a broader strategy to work with "more clients earlier in their career trajectory."
Duffy's current clients include:
Luka Dončić
Zach LaVine
RJ Barrett
Sabrina Ionescu
Steve Nash
Lately, there's been more crossover between Hollywood agencies and sports agents.
Endeavor hired Bret Just, a noted agent for pro and college basketball coaches, last year. It also recruited NFL player agents Brian Ayrault and Ben Renzin from Creative Artists Agency to launch a football group at WME Sports.
NBA super-agent Rich Paul sold a significant stake in his Klutch Sports Group to United Talent Agency in 2019 to establish Klutch as UTA's sports division.
SPONSORED
Become A Real Estate Investor

Between the eye-opening historical returns and the opportunity to invest in something other than stocks and bonds…it seems like a no-brainer.
Without a small fortune or having to pay high hidden fees, getting in the game can be hard. That's because private real estate was historically only available to institutional investors.
Then Fundrise changed, well…everything. They combine state of the art technology with in-house experience, to bring this once unattainable world right to you.
Their team has already transacted on more than $4.9 billion worth of real estate, and delivered 8.7%–12.4% average annual returns since 2014.
(Here's all the legal jargon we know you love reading)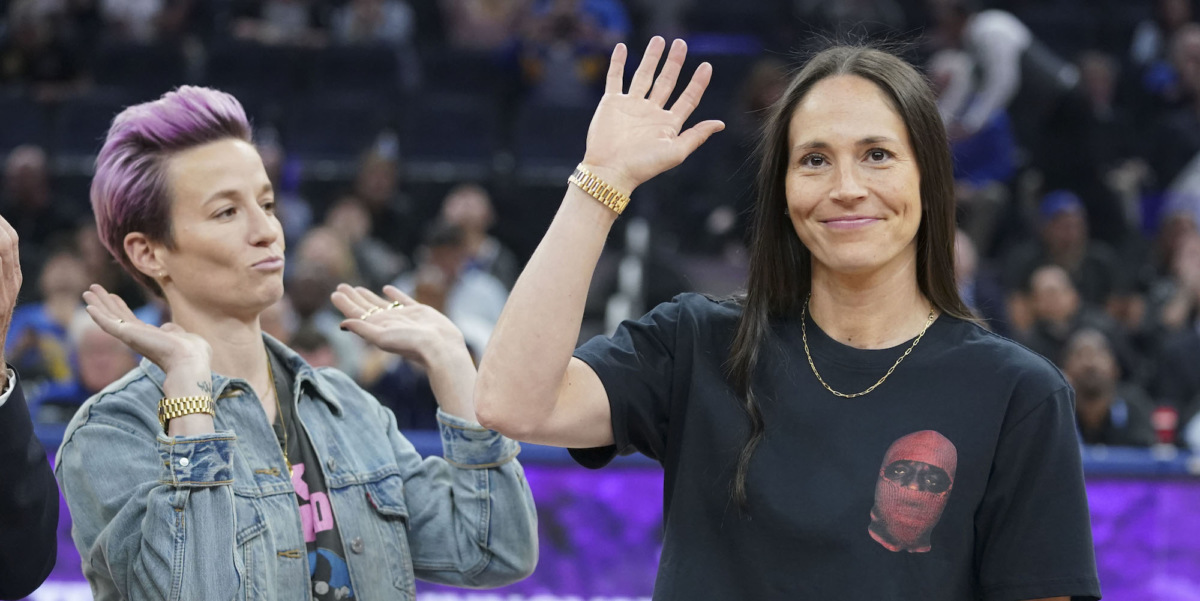 Podcast company Blue Wire Media raised $5 million in a recently closed Series A round.
Investors in the round included Dot Capital, Bettor Capital, Side Door Ventures and Forty5 Ventures. Dot Capital led the round, as well as a $1.2 million seed round in February.
Sports Slate
Blue Wire currently has a network of 140 podcasts hosted by journalists, athletes, brands and teams like the Baltimore Ravens
Athlete-hosts include Baron Davis, Greg Olsen, Ian Happ and a show by Megan Rapinoe and Sue Bird
Soccer reporter Grant Wahl launched the company's first long-form narrative podcast, "American Prodigy," which chronicles the career of Freddy Adu
Blue Wire is leveraging its more than 20 million podcast downloads this year to capture a chunk of the podcast ad revenue market that is projected to reach $1 billion next year. 
The company also announced a partnership with Snap. Blue Wire will produce "The Come Up," detailing obstacles professional athletes face at the onset of their careers. NBA players to be featured in the first season:
Mo Bamba
Fred Van Vleet
Duncan Robinson
Obi Toppin
The new investment will help Blue Wire create eight to 10 podcast series — which it will also try to option for film and TV.
Giannis Antetokounmpo is signing a five-year, $228.2 million max extension with the Milwaukee Bucks. It's the largest deal in NBA history.

The Philadelphia Eagles partnered with Esports Entertainment Group, becoming the first NFL team to sign a deal with an esports tournament provider.

LeBron James' foundation plans to open a new community hub with job training and financial literacy education in Akron.

Mark Teixeira is leaving ESPN a year early to pursue other opportunities after spending four years at the network as an MLB analyst following his retirement from baseball.
SPONSORED
Preparing Your Venue for Fans

Discover the technology that can help you remain flexible and accommodating in a partial-fan environment and how that technology will still be valuable when we return to full fan environments across multiple types of events.
Join us for a webinar on December 17th as John Dittig and Mario DiAntonio of Samsung Electronics America join Joe Londergan of FOS to discuss these technologies and how they can be implemented in the short and long term.
U.S. stocks climbed on Tuesday as Congress continued to take steps towards a federal spending package.
Up:
Camping World Holdings (NYSE: CWH) gained 12.20%
Dave & Buster's Entertainment (NASDAQ: PLAY) gained 11.36%
Allied Esports Entertainment (NASDAQ: AESE) gained 8.61%%
Down:
Liberty Media Corp. Series C (NASDAQ: BATRK) dropped 4.01%
Planet Fitness (NYSE: PLNT) dropped 3.93%
Vail Resorts (NYSE: MTN) dropped 0.97%
(Note: All as of market close on 12/15/20)
Clemson vs. Virginia Tech men's basketball: The No. 24 Tigers (5-0) are yet to lose this season, while the Hokies (4-1) are coming off a 20-point loss to Penn State. Virginia Tech has won six of the last seven games against Clemson, and has lost in the matchup at home just once since 2010.
How to watch: 
6:30 p.m. ET on ACC Network
Betting odds:
Virginia Tech -2.5 || ML -120 || O/U 125.5