MLB kicked off the 2021 postseason with an elimination game pitting the Red Sox against their rival Yankees. Turns out it was the most watched baseball game on ESPN since 1998 — with 8.4 million viewers.
Saudi-Led Consortium Buys Newcastle for $409M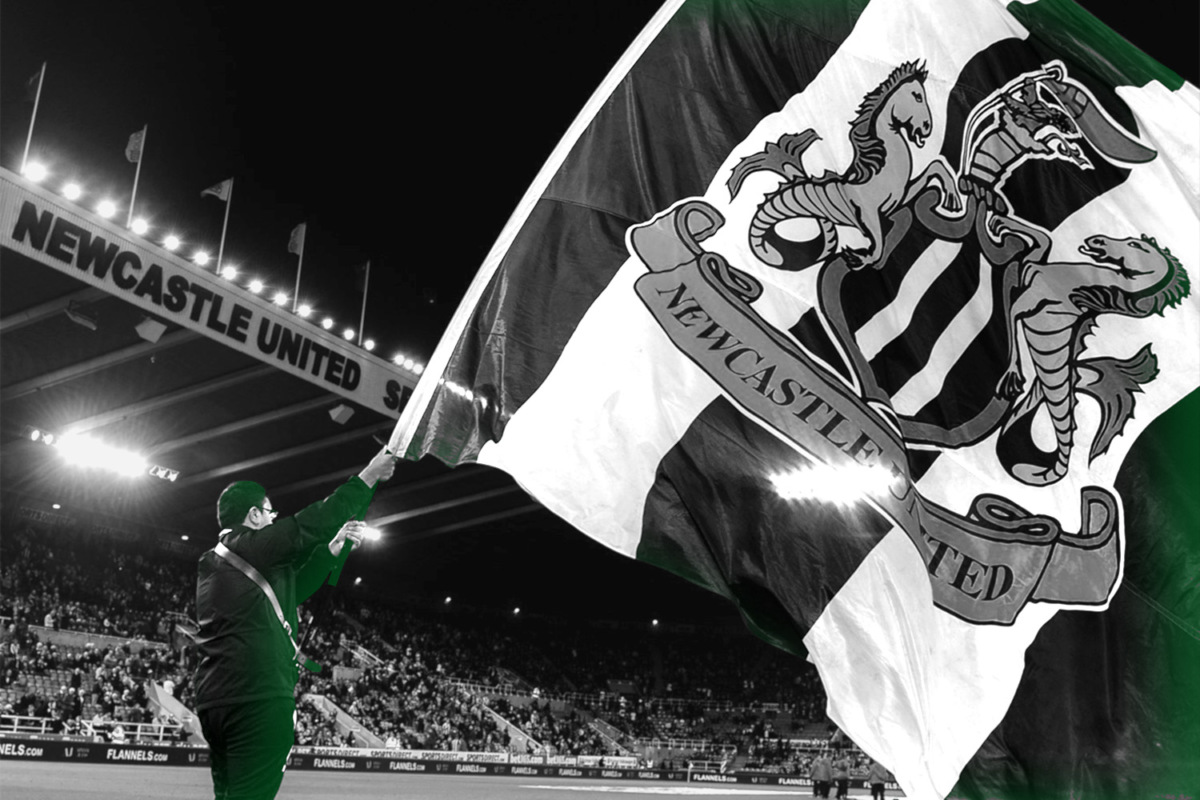 England's Newcastle United soccer team has been purchased for $409 million by a consortium led by Saudi Arabia's sovereign wealth fund, the Public Investment Fund, following a year-and-a-half of disputes regarding the Saudi government's involvement.
Mohammed bin Salman, the Crown Prince of Saudi Arabia, heads the fund, which is set to become the world's largest by 2030, managing $2 trillion in financial assets.
On Thursday, the Premier League received legally binding assurances from the Saudi Kingdom guaranteeing the following:
It will not control the club.
The consortium's purchase will be separate from the Kingdom.
Before the deal was approved, activists had called on the Premier League to consider Saudi Arabia's alleged human rights abuses, arguing that a club purchase would be "sports washing" on the Kingdom's behalf.
Mike Ashley, who owned the team for 14 years, will no longer be involved with the 128-year-old organization.
The Saudi consortium will own 80% of the team. Property developers Simon and David Reuben will own 10%. The remaining 10% will go to PCP Capital Partners.
Qatari media network BeIN Sport, which owns Premier League media rights in the Middle Eastern region, had been banned from broadcasting in Saudi Arabia due to a dispute over the country's involvement with pirated content. BeIN is now clear to air matches in the country following the lift of the ban this week.
Levi Hits $1.5B in Revenue, Bets on Beyond Yoga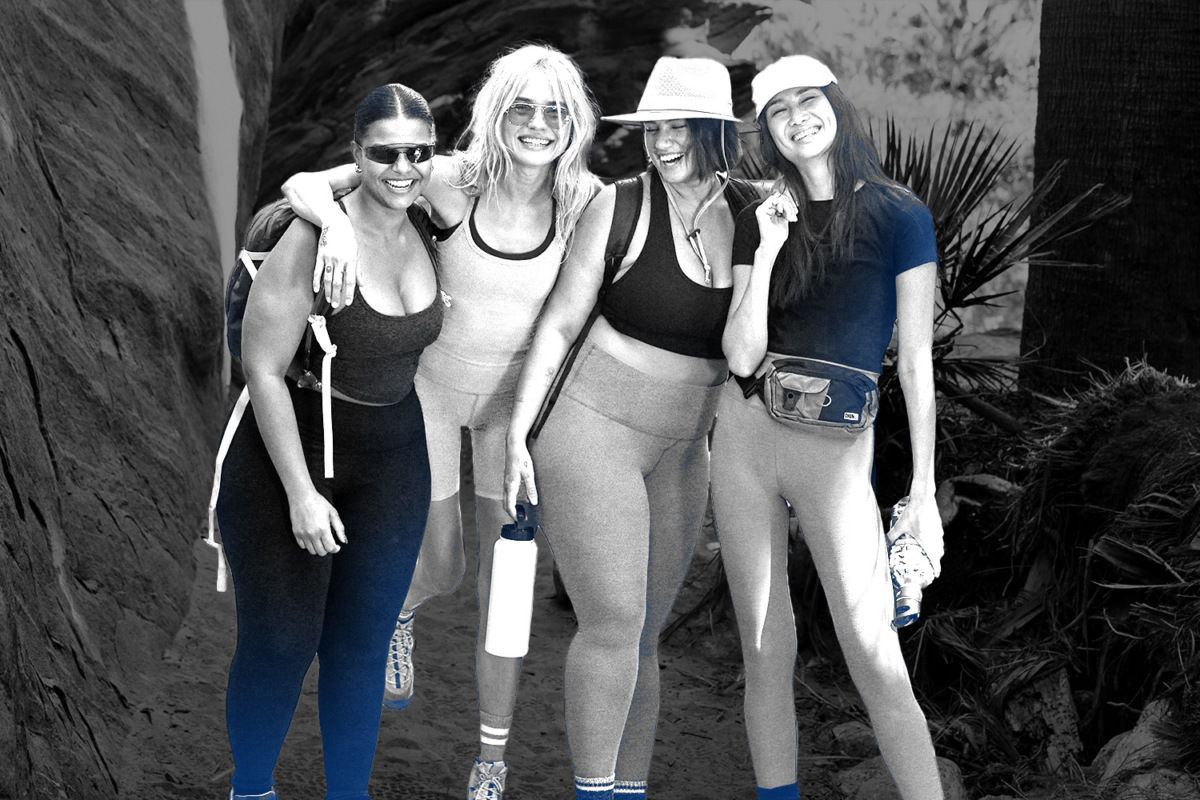 Weeks after closing its $400 million acquisition of Beyond Yoga in late September, Levi Strauss and Co.'s fiscal Q3 revenue is up 41% year-over-year to $1.5 billion.
Levi CEO Chip Bergh forecasts Beyond Yoga will add $100 million in revenue next year as a standalone division — Beyond Yoga has more than doubled in revenue and profitability in the last three years.
With the addition of the athletic wear brand and preparation for upcoming holidays, Levi estimates inventories will increase by mid-single-digits — inventories in Q3 were down 4% from 2019.
Bergh emphasized the opportunities in entering the $50 billion performance athletic category, which he says is five times bigger than the total jean category.
Acquiring Beyond Yoga will help Levi attain its goal of getting its women's business to account for 50% of sales. Women's items currently make up one-third of the company's sales.
Bergh says Levi wants to take Beyond Yoga international, as most of its business is currently in the U.S. and online, and that some of its capabilities regarding "fabrics and fabrication in this more performance-oriented business can help us on the rest of our business."
Levi has a market value of $9.76 billion and expects fourth-quarter revenue to increase 20% year-over-year.
SPONSORED BY ATHLETIC GREENS
Want To Perform Your Best?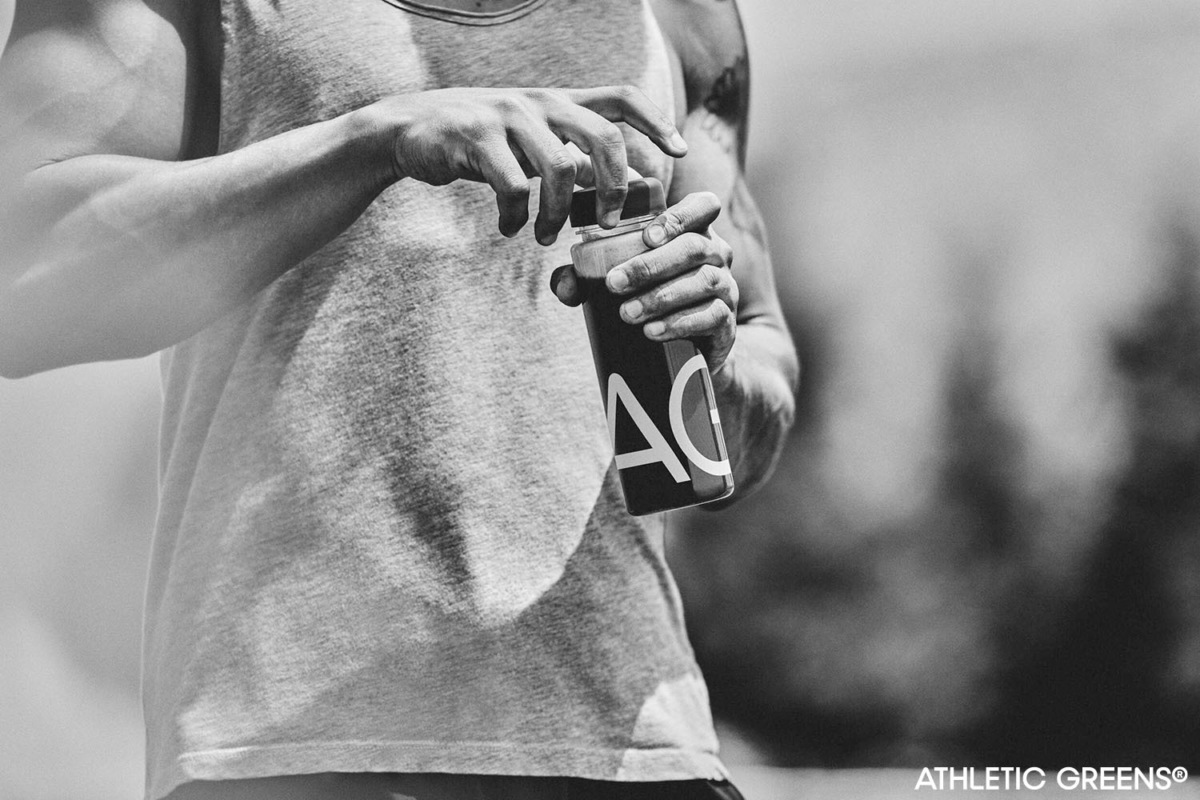 Athletic Greens knows all about maximizing your performance — after all, it's what their superfood formula AG1 helps your body do every day (thanks to 75 highly-absorbable, crazy-healthy ingredients).
Success is built on daily habits that compound over time to deliver big results. That goes with daily investments in your body and your nutrition..
For the corporate go-getter, ladder-climber and career-advancer, AG supports those 1%'ers nutritionally every single day. Athletic Greens isn't your one hit wonder, it's your daily investment to your health, which frees you up to maximize your energy towards crushing your career and life goals.
Athletic Greens is proud to sponsor Front Office Sports' Rising 25 Mentorship Program. Ready to supercharge your career? Learn more about Athletic Greens.
Audit Reveals Barcelona Was Technically Bankrupt in March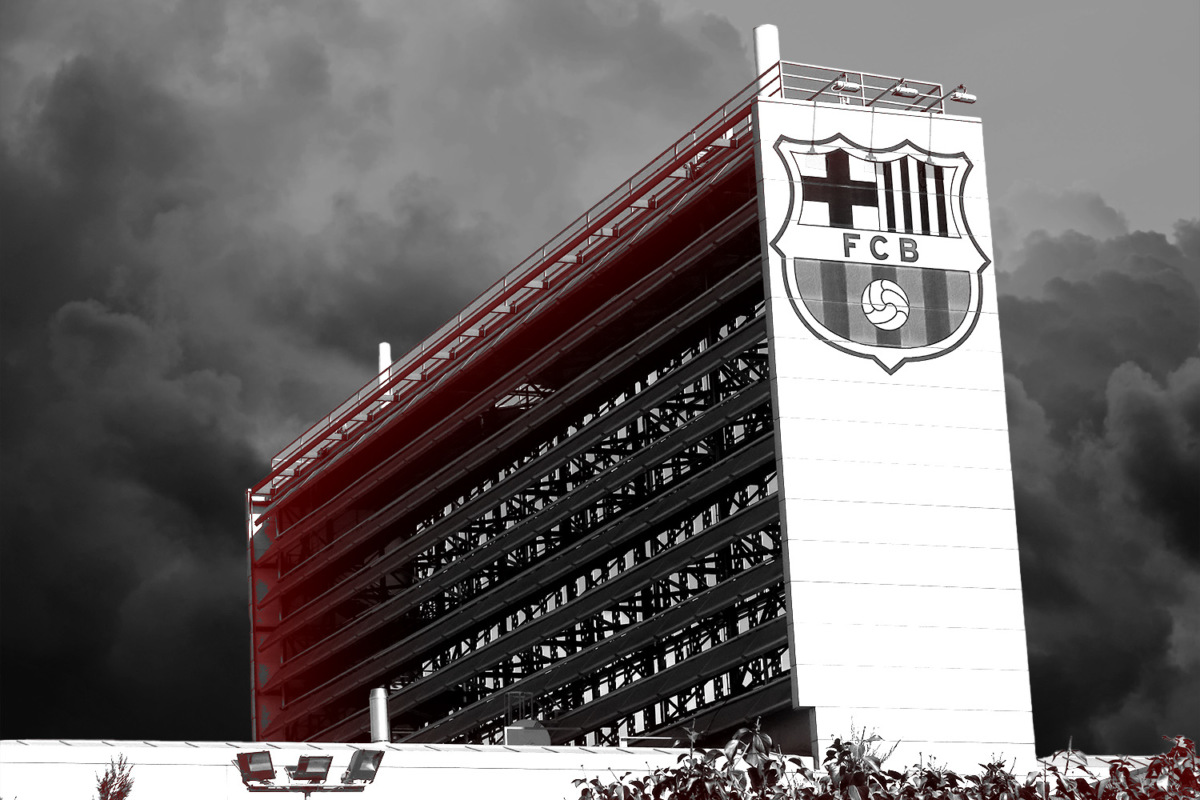 An audit of FC Barcelona's finances revealed that the historic club was on the brink of financial ruin earlier in the year.
The audit, conducted by Deloitte, determined that the club was technically bankrupt when team president Joan Laporta took over in March, Barcelona CEO Ferrán Reverter said on Wednesday.
The club had debts and obligations totaling $1.56 billion when Laporta succeeded Josep Maria Bartomeu in March, Reverter said.
The club's payroll rose 61% from 2016 to 2020 under Bartomeu.
The pandemic caused Barca $124.9 million in losses, according to Reverter — only 8% of the financial hole the team was in. The team lost $556.2 million in the 2020-2021 season.
Reverter noted that had the team kept last season's roster intact, including departed stars Lionel Messi and Antoine Griezmann, the payroll would have been $965.5 million — 108% above recurring revenue.
While the club has had to dial back on its player spending with $179.2 million in payroll cuts this summer, it is looking to invest in renovations in its historic Camp Nou facility. Barca is seeking member approval of up to $1.73 billion for the project.
Barca borrowed $605 million from Goldman Sachs in June to refinance debts. The team now has a net negative equity of $521.5 million.
In today's Leadoff, we covered a hack of Amazon-owned Twitch, the $1.5 billion college athletes could earn collectively, EA filing a patent for new gaming technology, and Formula E posting its highest viewership numbers ever.

Click here to listen

Eighteen former NBA players were

charged

on Thursday in a health care fraud scheme. They are accused of making false claims for medical and dental expenses totaling nearly $4 million.

We're partnering with DraftKings for a FREE NFL Week 5 Pick'Em Pool available exclusively to Front Office Sports subscribers. It's free to enter, and you can play against other FOS followers. Sign up today!*
2020 saw an increase in average sponsorship length deals across most major leagues. Learn how to leverage data to maximize sponsorships and more in FOS & KORE's new white paper.*
*Sponsored Content 
SPONSORED BY PRISTINE AUCTIONS
Bidding on the Future of Fandom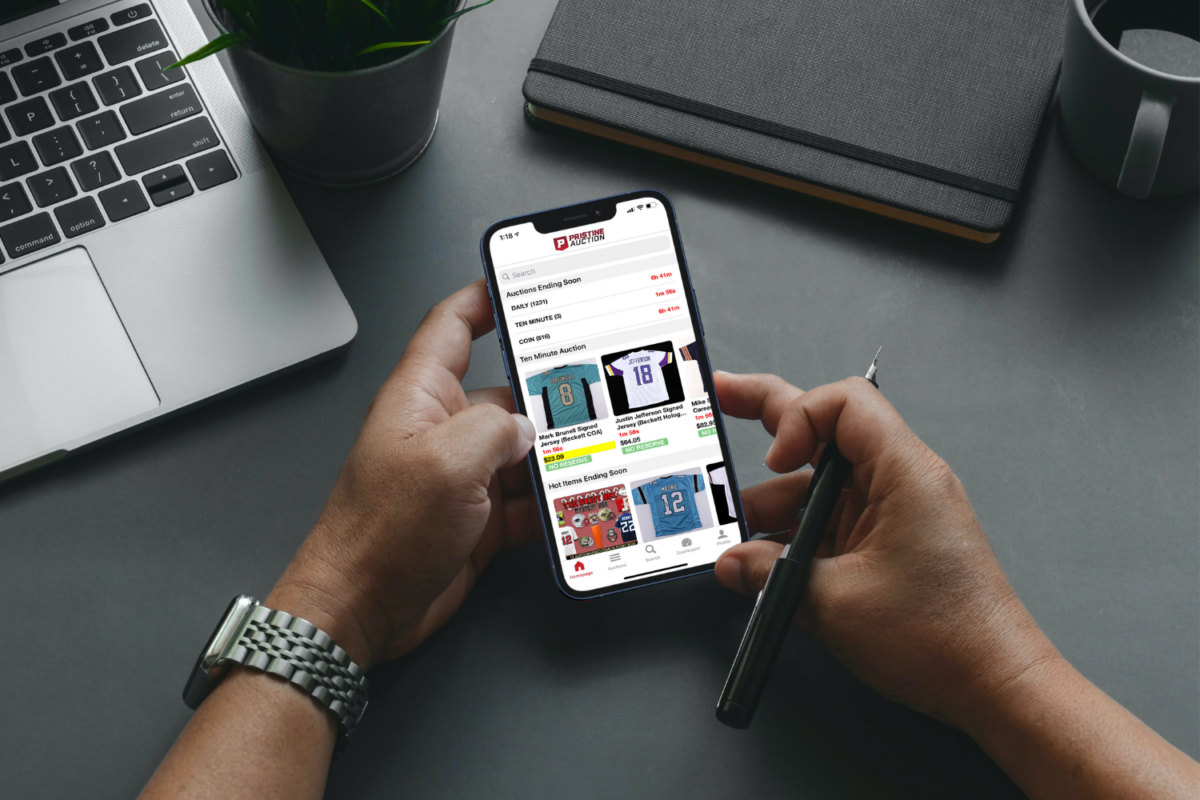 Despite the lack of spectators in seats last year, fans never lost their passion for the games they love—or the sports memorabilia they love to collect. 
Pristine Auction has been a leader in the memorabilia space for more than a decade, but when live trading events went dark, founder Jared Kavlie and the entire Pristine Auction team provided the collectibles community a new home online while supporting thousands of small businesses and independent traders around the world. 
Read more to learn how PA is shaping the future of a $5 billion industry for fans everywhere.
Market Movers
U.S. stocks experienced gains across all three major indexes on Thursday following a session of declines. Here's a look at how sports-related stocks performed:
(Note: All as of market close on 10/7/21)
The Boston Red Sox (92-70) face the Tampa Bay Rays (100-62) tonight at Tropicana Field. 
How to Watch: 8:07 p.m. ET on FS1
Betting Odds: Rays -1.5 || ML -155 || O/U 7.5*
Pick: Expect the Red Sox to build on Tuesday's upset win. Take Boston to cover. 
Who ya got? Reply to this newsletter with your prediction for the Red Sox-Rays winner and final score. 
Shoutout: Congrats to FOS reader Bobby Naimark for correctly predicting a Dodgers win over the Cardinals. 
*Odds/lines subject to change. T&Cs apply. See draftkings.com/sportsbook for details.
Win a Pair of LaLiga ElClásico Tickets
In addition to winning gear, every referral will earn an entry into the LaLiga 2022 ElClásico ticket giveaway! ESPN is the new home of LaLiga in the U.S. Follow the best soccer league in the world with the top stars streaming every match across all ESPN platforms. Subscribe now. 
It's easy to spread the word. Copy and paste your unique link below and share it in an email or on your timeline. One referral = one entry.
Your custom referral link: [RH_REFLINK]
Or use these one-tap sharing methods: