The NBA play-ins start tonight and yet everybody's talking about Kwame Brown. He fixed his image as a "bust" in one day. 😳
Planned Merger Would Create $4B French TV Giant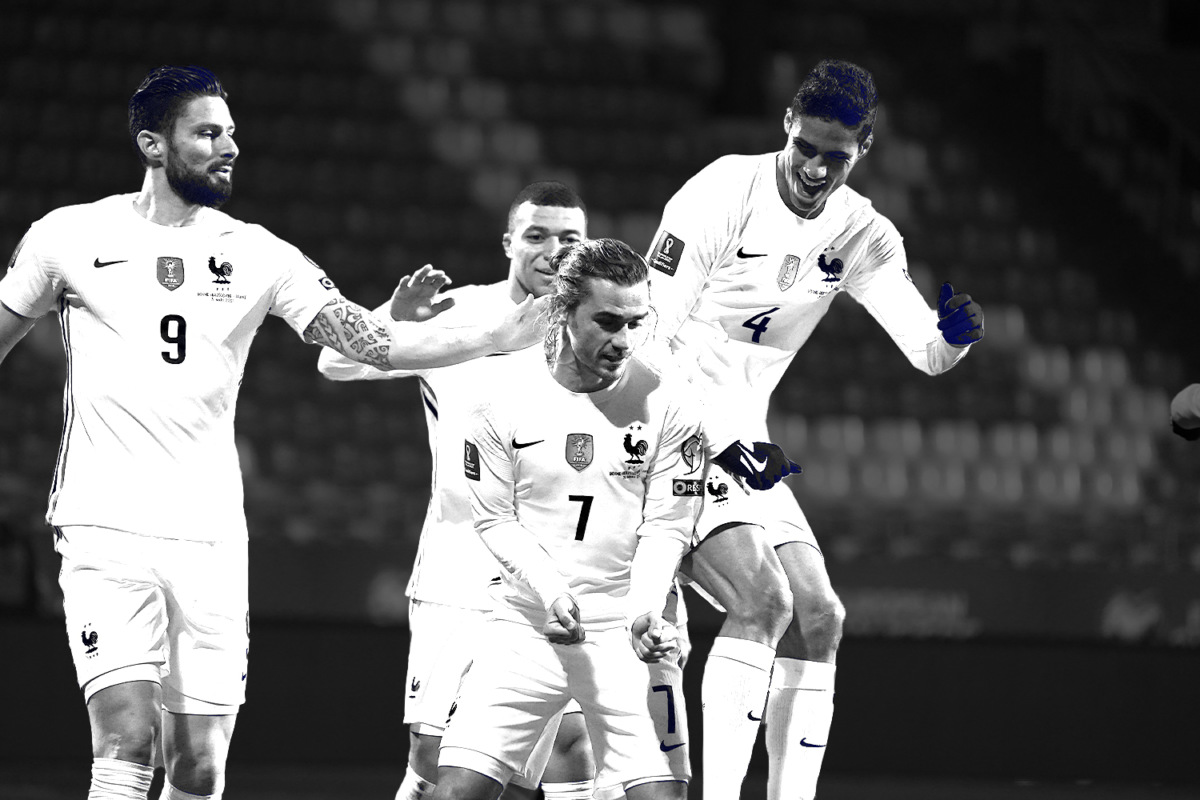 Two French broadcasters have announced plans to merge into a $4.1 billion media company that would take over almost 70% of France's broadcast advertising market.
If the merger between TF1 and M6 is approved — a process which could last as long as 18 months — it would form the largest broadcasting group in the country's history, according to the French newspaper Le Figaro.
The deal is comparable to the planned Univision-Televisa merger that's valued at $4.8 billion.
The consolidation is "an absolute necessity if the French audience and the industry as a whole are to continue to play a predominant role in the face of exacerbated international competition," said M6 boss Nicolas de Tavernost.
The companies are no stranger to each other, and their sports connection runs deep.
TF1 and M6 are splitting broadcasts for the upcoming UEFA Euro tournament, repeating the co-operation of the 2016 tournament.
Both have domestic broadcast partnerships for France's UEFA European Championship.
The pair's partnerships also include the FIFA World Cup qualifiers and UEFA Nations League. TF1 has free-to-air rights for 28 matches in the 2022 FIFA World Cup.
TF1 announced a four-year partnership with Spanish broadcasting group Mediapro last year, forming a new soccer channel airing top Ligue 1 matches. It also split the $15.8 million media rights for the 2022 UEFA Women's European Championship with French network Canal+.
Lamborghini Drops $1.8B to Enter Electric Market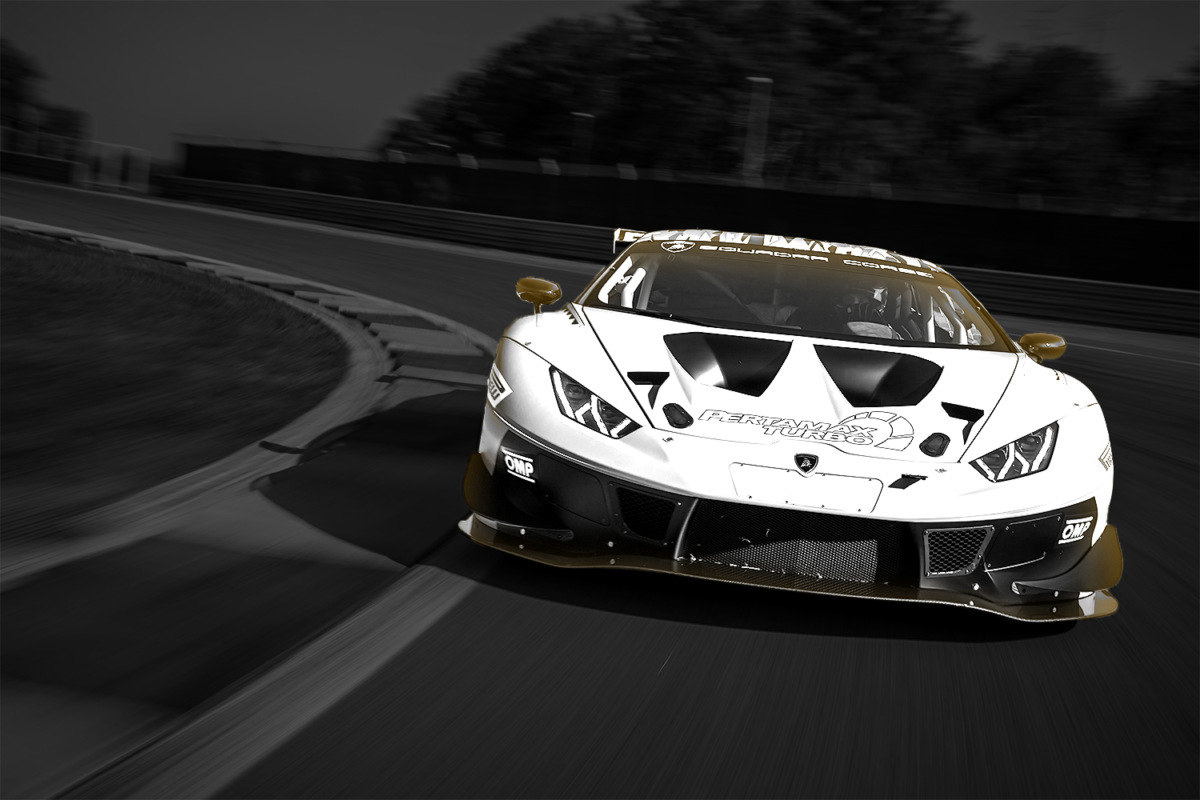 Come 2024, new Lamborghinis won't have that familiar roar.
The Italian sports car maker is spending $1.8 billion to develop plug-in hybrid versions of all its current models and produce fully electric cars by the latter half of this decade.
It is not clear at this moment what that means for the company's racing pursuits, which include the GT World Challenge and the Lamborghini Super Trofeo series, a competition that exclusively features the automaker's Huracán Super Trofeo Evo model cars.
Lamborghini, owned by Volkswagen, follows Porsche, another VW luxury brand, in offering electric models. Porsche entered the all-electric Formula E series in 2019, joining VW-brand Audi, which has participated since the inaugural 2014-2015 season.
Many other luxury brands are making the electric pivot in racing and consumer cars.
Longtime Formula 1 competitor McLaren is entering Formula E in the 2022-2023 season. All new McLaren models will be hybrids by 2026, with fully electric vehicles coming by the end of the decade. 
Ferrari, another competitor in both F1, with potential plans to enter Formula E, will offer electric cars by 2025.
Daimler-owned Mercedes was ahead of the game, rolling out its first fully electric model in 2018. Mercedes has competed in Formula E since 2020.
The reason for the gear shift is clear: EV sales are surging, growing 81% year-over-year in Q1 2021, as more automakers develop models to compete with market dominator Tesla.
SPONSORED BY ANHEUSER-BUSCH
Meet The Rising 25 Class of 2021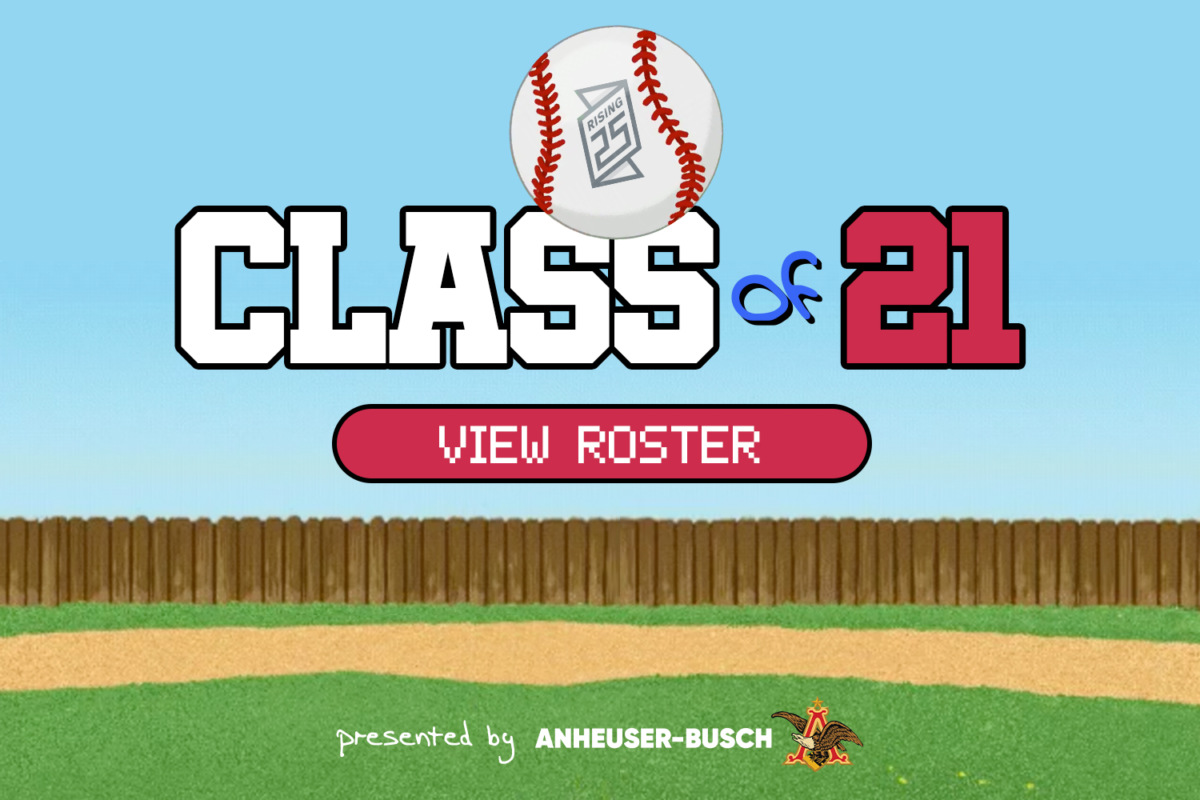 Now in its fifth year, the Front Office Sports Rising 25 Award has become one of the most competitive and prestigious awards in sports business. 
This year, we received nearly 500 nominations highlighting young professionals whose drive to succeed – even in a year of uncertainty – inspired us. They crushed it in the workplace and carried that spirit "off the field" by championing philanthropic causes and advocating for diversity and inclusion. 
We'll honor the winners this fall in a virtual celebration that pays homage to the decade they were born – the '90s – which also happens to be filled with some of the most unforgettable sporting moments.
The roster is set, so grab your snapbacks and kicks, and meet our "Dream Team" – the Rising 25 Class of 2021.
Callaway Stock On A Run After Record $652M Q1
Callaway's short and long games are looking pretty good right now.
The company is reaping the benefits of a booming U.S. golf market, reporting record results last week with $652 million in Q1 revenue, a 47% increase year-over-year.
Callaway shares have been riding the wave ever since and reached a 52-week high of $35.55 on Tuesday.
Another recent highlight: Callaway completed its $2.66 billion merger with Topgolf in March.
Callaway expects full-year 2021 revenue to exceed the $1.7 billion it made in 2019.
"Our golf equipment business is continuing to experience unprecedented demand, while our soft-goods business and Topgolf business are recovering from the pandemic faster than anticipated," said Callaway President & CEO Chip Brewer.
Callaway still faces fierce competition as the golf industry gains momentum.
Last week, Centroid Investment Partners, a South Korea-based private equity firm, acquired TaylorMade Golf for $1.7 billion, the largest acquisition ever in the golf goods industry.
SPONSORED BY DRAFTKINGS
Make Your Picks for PGA Championship
Are you ready for the next golf major? The strongest international field in golf will return to The Ocean Course at Kiawah Island Golf Resort for the 2021 PGA Championship. 
As you cheer on your favorite golfers, you can join the action for a shot at winning your own prizes on DraftKings. 
Play free for $1,000,000 in prizes. Just pick 6 golfers! Life's more fun with skin in the game.
*Eligibility restrictions apply. See DraftKings.com for details.
U.S. stocks experienced declines across all three major indexes on Tuesday. Here's a look at how sports-related stocks performed:
Up:
fuboTV Inc. (NYSE: FUBO) gained 4.95%
Rush Street Interactive, Inc. (NYSE: RSI) gained 4.91%
ViacomCBS Inc. (NASDAQ: VIAC) gained 4.56%
Down:
Camping World Holdings, Inc. (NYSE: CWH) dropped 6.09%
AT&T Inc. (NYSE: T) dropped 5.90%
Big 5 Sporting Goods Corporation (NASDAQ: BGFV) dropped 5.30%
(Note: All as of market close on 5/18/21)
The Boston Celtics host the Washington Wizards tonight to kick off the NBA's play-in tournament. The teams last met in February, when the Celtics clinched a narrow 111-110 win.
How to Watch:
9 p.m. ET on TNT
Betting Odds:
Celtics -2 || ML -130 || O/U 232.5
Pick: The Celtics are 1-5 in their last six games and will be without Jaylen Brown against triple-double king Russell Westbrook. Take Washington to cover and lean over.
Who ya got? Reply to this newsletter with your prediction for the Wizards-Celtics winner, final score, and high scorer. Nail it, and you get a mention in Wednesday's FOS PM. Don't forget to include your Twitter handle.
Shoutout: On Monday, we asked readers to make predictions for Mets-Braves. The Mets beat the Braves 3-1 despite a homer from Austin Riley. No one nailed it this time. Better luck tonight!
Today's Action
*All times are EST unless otherwise noted.
*Odds/lines subject to change. T&Cs apply. See draftkings.com/sportsbook for details.