The Supreme Court will hear a high-impact NCAA case, StockX nearly triples its valuation, and professional outdoor lacrosse merges under one entity.
NCAA v. Alston Moves Forward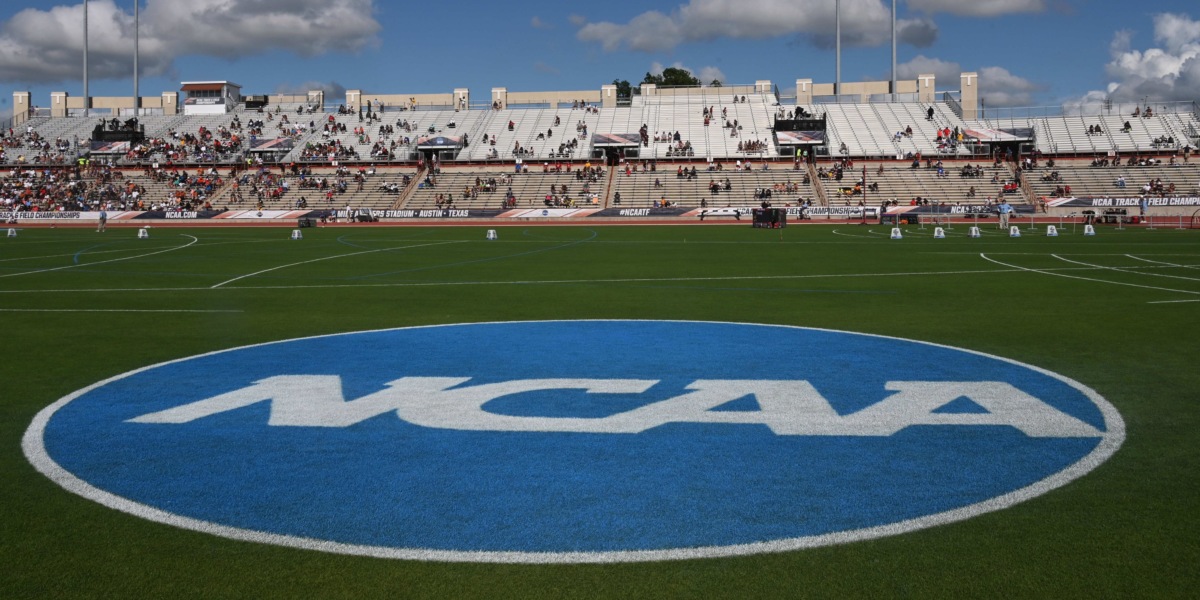 The Supreme Court will hear arguments for NCAA v. Alston next year, setting up a landmark decision that could send ripples through college sports.
A circuit court previously ruled that the NCAA had violated antitrust law by limiting education-related compensation benefits that some athletes could receive. The Supreme Court's decision could impact whether the NCAA might be eligible for the antitrust exemption it's long sought from Congress.
What the Case's Lawyers Say
"The NCAA and its members continue to believe that college campuses should be able to improve the student-athlete experience without facing never-ending litigation regarding these changes," NCAA chief legal officer Donald Remy said in a statement.
"We look forward to the Supreme Court now reaffirming that the antitrust laws apply in full to the multi-billion dollar businesses of [Division I basketball] and FBS football," plaintiffs' attorney Jeffrey Kessler told FOS in a statement. "The era of exploiting the athletes who work in these businesses should now come to an end."
Boise State assistant professor Sam Ehrlich, who filed a third-party brief saying the court should hear Alston, wrote to FOS:
"I think it's good for both parties that the Court will be evening out and resolving the clear inconsistencies in the way that antitrust law has been applied to NCAA amateurism rules by the various appellate circuit courts."
The case will be heard as the NCAA is changing its rules to permit athletes to be compensated for their name, image and likeness. The NCAA has argued NCAA v. Alston blurs the lines between a student-athlete and professional.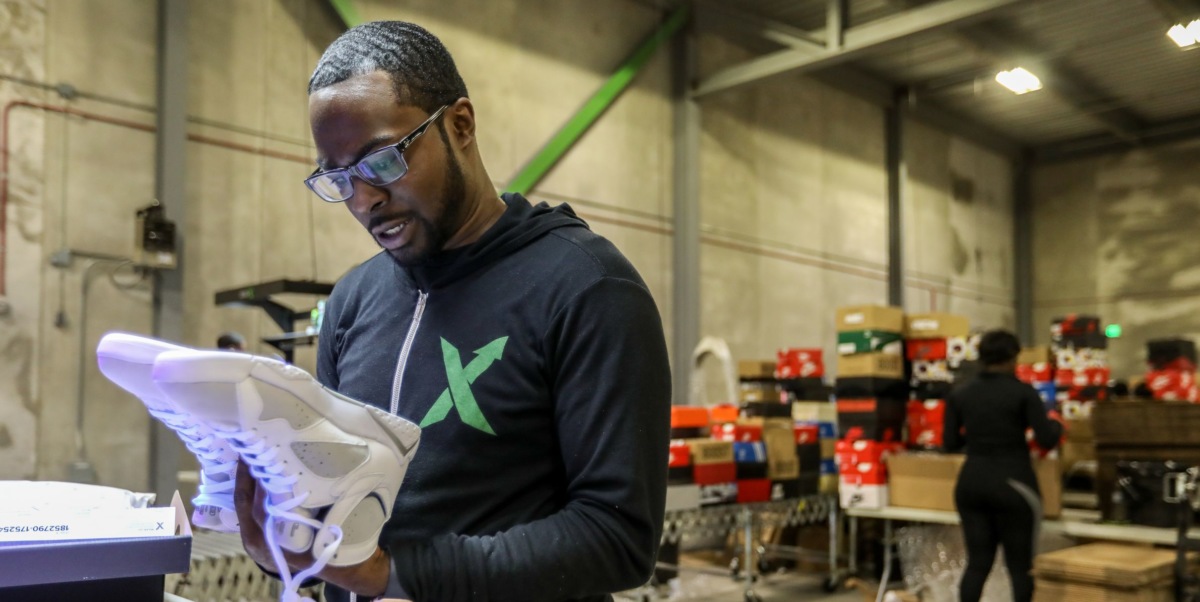 Detroit-based apparel resale marketplace StockX raised $275 million in a recently closed Series E funding round led by Tiger Global Management. It's the largest VC funding round in Michigan history.
The company is now valued at $2.8 billion, nearly triple the $1 billion valuation it received when it raised $110 million in June 2019. Competitor marketplace Goat Group raised $100 million in a September Series E round and was valued at $1.75 billion.
Altimeter Capital, Sands Capital and Whale Rock Capital Management also joined in the latest round. Previous investors include Google Ventures, growth equity firm General Atlantic, Salesforce founder Marc Benioff, and rapper Eminem.
StockX is rumored to be seeking a mid-2021 IPO.
The company anticipates a gross profit of $141 million on $350 million in revenue in 2020, up from the $239 million in revenue it earned last year.
StockX is expected to handle 7 million trades this year with an average order size of $234.
WEBINAR
Preparing Your Venue For Fans

Discover the technology that can help you remain flexible and accommodating in a partial-fan environment and how that technology will still be valuable when we return to full fan environments across multiple types of events.
Join us for a webinar on December 17th as John Dittig and Mario DiAntonio of Samsung Electronics America join Joe Londergan of FOS to discuss these technologies and how they can be implemented in the short and long term.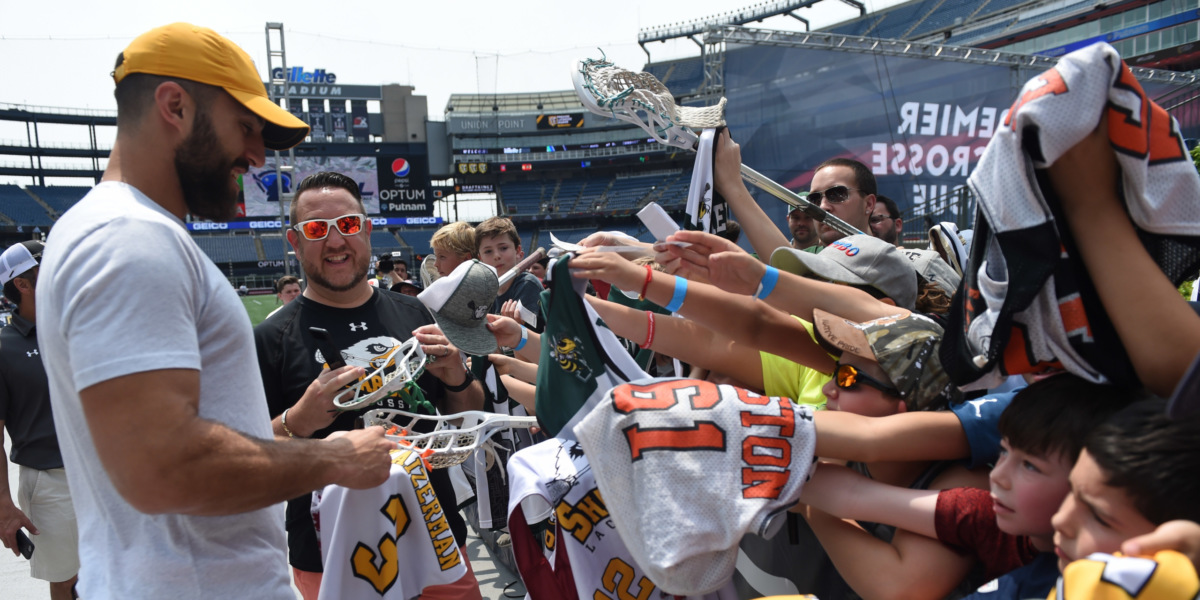 The Premier Lacrosse League and Major League Lacrosse are merging.
Professional outdoor lacrosse will become a single entity operating under the PLL, which is financially backed by Brooklyn Nets owner Joe Tsai, The Raine Group and Creative Artists Agency.
With the merger, the PLL will expand to include the MLL's Boston Cannons as its eighth club. The PLL also retains the rights to the MLL's other five clubs for future expansion opportunities.
The PLL has helped attract major companies to lacrosse:
Adidas
Gatorade
Vineyard Vines
Capital One
Ticketmaster
The league also has a media rights contract with NBC, which advertises PLL lacrosse during coverage of other sports like the NFL and NHL.
Co-founded in 2018 by former star MLL player Paul Rabil, the PLL had an average salary of $35,000 in its inaugural 2019 season compared to the MLL's $8,000 average in 2018. PLL players also receive health care benefits and stock options in the league.
MLB is elevating seven Negro Leagues from 1920-1948 to official "Major League" status, "correcting a longtime oversight in the game's history."

The NFL will not mandate playoff bubbles, but will allow teams to house players in hotels voluntarily.

Stanford's Tara VanDerveer became the winningest women's college basketball coach on Tuesday night, passing the late Pat Summitt with her 1,099th victory.

Kansas State is the latest college football team to withdraw from bowl consideration due to the spread of COVID-19.
SPONSORED
Social Insights From An Insane Year

As the "unprecedented" 2020 draws to a close, Zoomph is looking at the year in review and highlighting the top-performing teams this year on social media. By means of championships to key acquisitions to big social moments throughout the year, many teams had remarkable years on social. Zoomph has it all covered in this report, from Twitter to Facebook to Instagram and NFL to WNBA to PLL and the posts that got them there.
Download the report today to see which teams made the biggest impacts!
U.S. stocks saw slight gains on Wednesday as new data suggesting a decline in retail sales did not damper hopes over a new stimulus package. Here's a look at how sports-related stocks performed today:
Up:
Penn National Gaming (NASDAQ: PENN) gained 6.79%
DraftKings (NASDAQ: DKNG) gained 6.53%
Daktronics (NASDAQ: DAKT) gained 6.26%
Down:
Camping World Holdings (NYSE: CWH) dropped 6.46%
Foot Locker (NYSE: FL) dropped 3.30%
Dave & Buster's Entertainment (NASDAQ: PLAY) dropped 2.44%
(Note: All as of market close on 12/16/20)
The latest turn in the dispute between Washington Football Team majority owner Dan Snyder and the franchise's three co-owners remains largely under seal in a Maryland federal court, while Snyder and the NFL aim to get the case sent back to an arbitrator.
Leading up to their respective seasons, college football and NFL pass catchers had to find a way to get reps in. The solution for many? A new robot QB backed by investments from George Kittle and Hunter Henry.
Podcast company Blue Wire Media raised $5 million in a recently closed Series A round with investors including Dot Capital, Bettor Capital, Side Door Ventures and Forty5 Ventures. The company also announced a short video series partnership with Snap.
Duke vs. Notre Dame men's basketball: No. 21 Blue Devils (2-2) are looking to get their season back on track in their first ACC game after falling to Illinois last week. The Fighting Irish (2-2) are coming off a one-point win over a floundering Kentucky squad. 
How to watch:
9 p.m. ET on ESPN
Betting odds:
Duke -4.5 || ML -210 || O/U 147.5