The 2021 WNBA Finals were the league's most-viewed since 2017 — up 23% from 2020. The full postseason was the most-watched since 2014. 📈
NBA Commissioner Expects $10B In Revenue This Season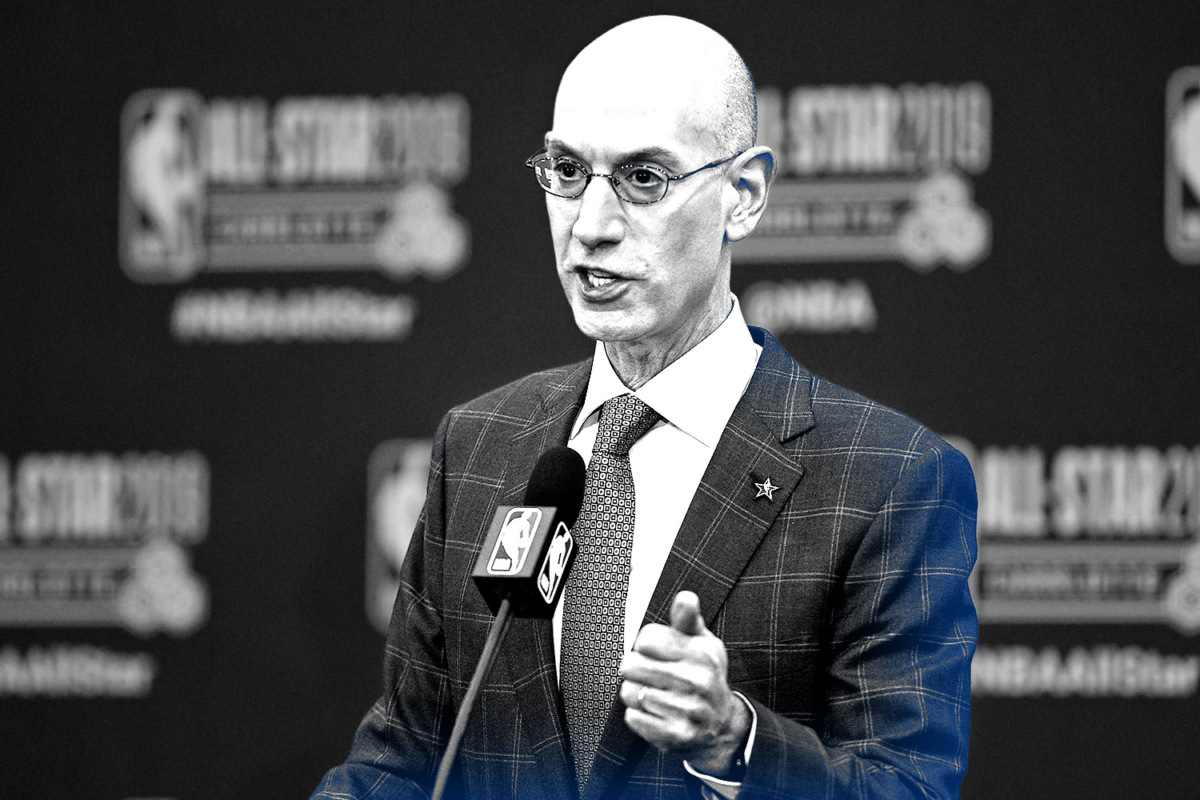 The NBA season begins Tuesday, and commissioner Adam Silver estimates the league will record $10 billion in revenue following two shortened seasons with limited fan attendance.
Media rights make up roughly $2.6 billion of the league's annual revenue, and sponsorships brought in a record $1.46 billion last season.
Despite those impressive hauls, the NBA has still taken a hit financially the last two years.
Revenue dropped from $8.8 billion in 2018-19 to $8.3 billion during the 2019-20 season.
Numbers for the 2020-21 season have yet to be announced, but Silver said that revenue was down about 35% last season.
The NBA's next media rights deal will start in 2025 and could be worth more than $75 billion across nine years — more than $8 billion annually.
Tuesday marks the start of the league's 75th season, and the return of an 82-game format, with the defending champion Milwaukee Bucks set to play the Brooklyn Nets on TNT.
The league had its most-watched opening week since 2012 last year and averaged 2.9 million viewers during its opening night doubleheader. It was the most-watched opening night since 2017.
Premier League Temporarily Bans Owner-Affiliated Sponsorships
The Premier League voted to temporarily ban teams from signing sponsorship deals with entities associated with their owners, the latest move in the fallout from Newcastle's change of ownership.
The ban lasts for one month, providing a period in which the league will negotiate permanent restrictions on owner-connected sponsors.
The vote passed 18-1 in an emergency meeting on Monday, with Newcastle voting against and Manchester City abstaining on advice from their legal counsel that the vote was illegal.
While league officials were already considering such a move, the ban was spurred by Saudi Arabia's sovereign wealth fund's purchase of Newcastle for $409 million earlier this month.
The country's Public Investment Fund manages an estimated $500 billion in assets.
Its diverse range of investments includes a $3.61 billion stake in Activision Blizzard, $2.04 billion in Electronic Arts, $1.1 billion in Live Nation Entertainment, and $998.4 million in Take-Two Interactive as of June 30.
The PIF owns 80% of Newcastle, with the remainder split evenly between PCP Capital Partners and billionaire brothers Simon and David Reuben.
Premier League owners said they were concerned that Newcastle could sign sponsorship deals at inflated prices with Saudi state-owned companies to allow for more spending on players.
The league's fairness-of-play rules cap team losses at $144.9 million over a rolling three-year period. Revenue from sponsorships and other sources negate losses, allowing teams to devote more funds to player salaries and transfer fees.
Existing deals made by Manchester City, Leicester City, and Everton will not be affected by the ban.
SPONSORED BY SAILTHRU
Nascar: Driving Success With Sailthru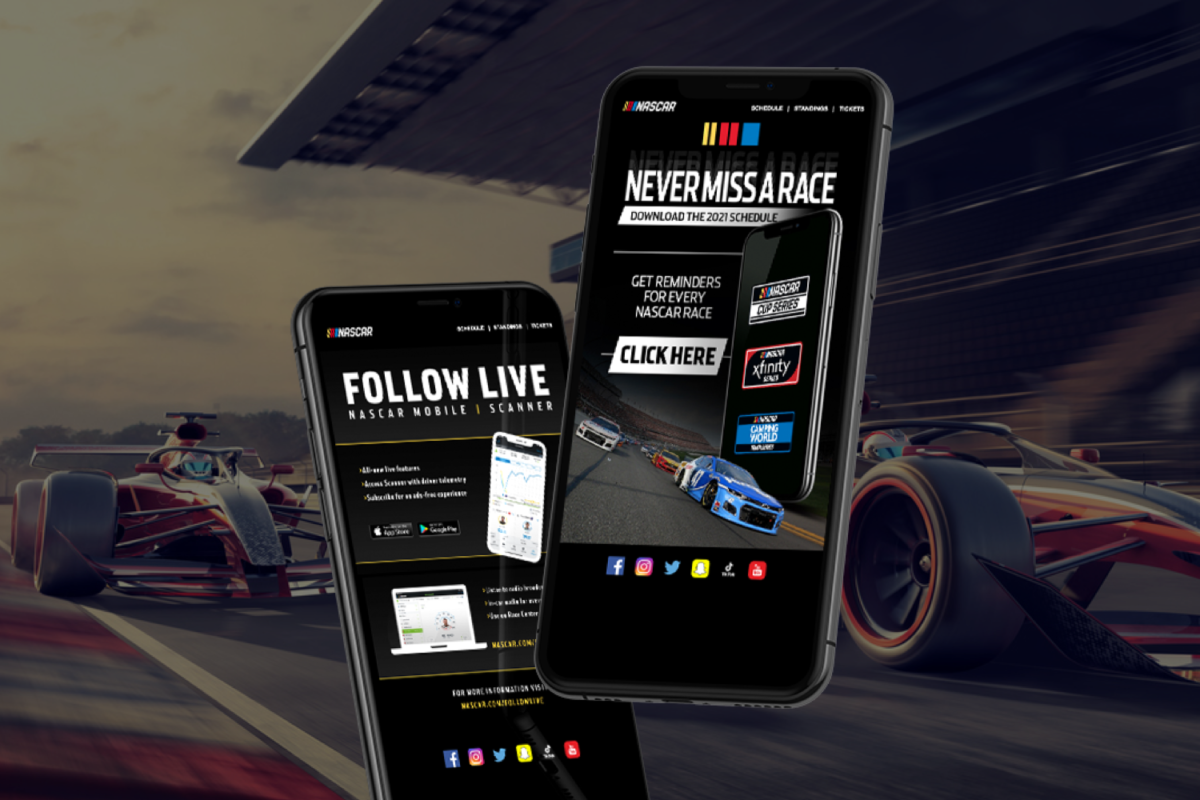 NASCAR has a strong connection with its fans. To maintain that connection and increase engagement, NASCAR has partnered with Sailthru for five years. Sailthru's 360-degree lifetime view of each customer gives NASCAR a wealth of first-party data insights, empowering the company to deliver highly personalized experiences that surprise and delight fans. 
The NASCAR marketing team wanted to create a more interactive experience to enhance the standard birthday email campaign. Using Sailthru, they developed a virtual experience that simulated the unwrapping of a gift, to deliver a unique birthday surprise to customers – and increased conversions by 94%.
Read how NASCAR made fans feel special, helped the brand stand out, and increased revenue generated by email in this compelling case study.
Sony Sells GSN Games to Scopely for $1B
Sony Pictures Entertainment has sold GSN Games — a division of its Game Show Network cable channel — to mobile gaming publisher Scopely in a deal valued at $1 billion.
Sony purchased AT&T's minority stake in Game Show Network for just over $500 million in 2019, giving it 100% control of the network.
It will retain a minority stake in the studio behind free-to-play titles like "Scrabble Go" and "Star Trek Fleet Command" after the sale to Scopely.
While one subsidiary offloads GSN Games, Sony Interactive Entertainment has been expanding its gaming reach through a series of acquisitions intended to strengthen PlayStation Studios.
The company acquired Housemarque, the studio behind PlayStation 5 hit "Returnal," in June.
In July, it bought Netherlands-based Nixxes Software.
The company bought video game developer Bluepoint Games in September.
The same month, it acquired Liverpool-based gaming company Firesprite.
Sony Corp. posted a record operating profit of $2.57 billion in fiscal Q1 — a 15% increase year-over-year — thanks in large part to the PS5, which at 10 million-plus global units since November 2020 is the fastest-selling console in Sony's history.
GSN Games' new owner Scopely was last valued at $3.3 billion after raising $340 million during a funding round in October 2020.
In today's Leadoff, Lululemon is preparing to launch a sneaker line after being awarded a patent, a record three NBA teams are worth more than $5 billion each, a La Liga club owner launches a digital platform with Cristiano Ronaldo, and Foot Locker announces a new apparel line.

Click here to listen

.

Nick Rolovich has been fired as head coach of the Washington State football team after

refusing

to receive the COVID-19 vaccine. Four assistant coaches were also let go by the university for not adhering to Washington's vaccination mandate for state employees.

New Jersey became the first state in the U.S. to

surpass

$1 billion in sports betting in one month during September, breaking its own record set in December 2020.

La Aurora has been handcrafting high-quality cigars in the Dominican Republic since 1903. Check out their Sampler Packs and bring a taste of the Dominican home. Plus, shipping is free.*
*Sponsored Content
SPONSORED BY COLUMBIA UNIVERSITY
Make Your Future a Priority
Market Movers
U.S. stocks experienced gains across all three major indexes on Tuesday. Here's a look at how sports-related stocks performed:
(Note: All as of market close on 10/19/21)
The Golden State Warriors (0-0) face the Los Angeles Lakers (0-0) tonight at Staples Center.
How to Watch: 10 p.m. ET on TNT
Betting Odds: Lakers -3 || ML -155 || O/U 226.5*
Pick: Expect King James to start the season strong. Take L.A. to cover.
Who ya got? Reply to this newsletter with your prediction for the Warriors-Lakers winner and final score.
*Odds/lines subject to change. T&Cs apply. See draftkings.com/sportsbook for details.
Win a Pair of LaLiga ElClásico Tickets
In addition to winning gear, every referral will earn an entry into the LaLiga 2022 ElClásico ticket giveaway (ends Oct. 31)! ESPN is the new home of LaLiga in the U.S. Follow the best soccer league in the world with the top stars streaming every match across all ESPN platforms. Subscribe now. 
It's easy to spread the word. Copy and paste your unique link below and share it in an email or on your timeline. One referral = one entry.
Your custom referral link: [RH_REFLINK]
Or use these one-tap sharing methods: