Time is running out on your chance to win a pair of La Liga 2022 El Clásico tickets from FOS. Scroll to the bottom of this newsletter to find out how you can win gear, too!
MLB, NBA, and NHL Could Launch Streaming Service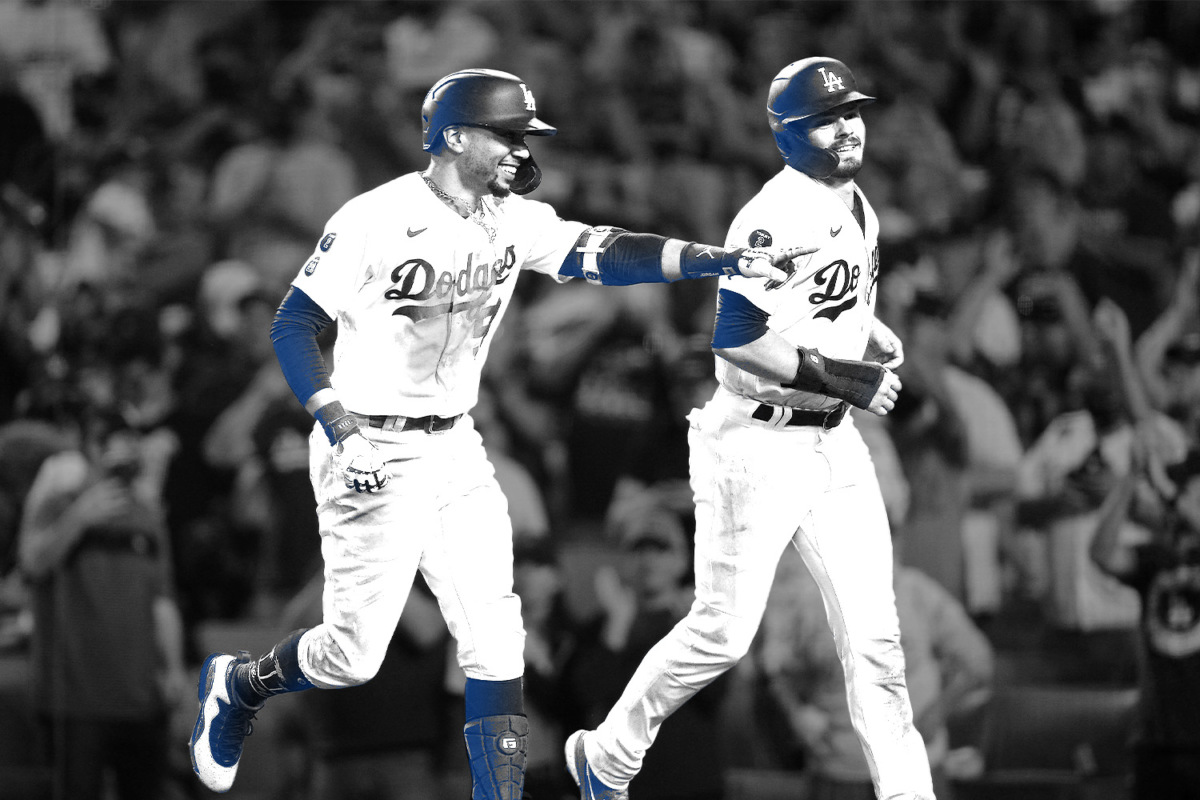 MLB has long been tied to regional sports networks for local broadcasts but is now in talks to launch a streaming service that would allow fans to watch hometown teams without a cable subscription.
The NBA and NHL could team up with MLB to create a local sports streaming package, which would exist alongside cable broadcasts and MLB's out-of-market streaming service MLB TV.
The new service could range from $10 to $20 per month, depending on geographic region.
The move sets up tricky negotiations with Sinclair Broadcast Group. Sinclair bought the rights to 21 RSNs from Disney in 2019 in a deal worth as much as $10.6 billion, borrowing $8.2 billion to fund the deal.
Bally's bought the naming rights for those networks, which broadcast 16 NBA teams, 14 MLB teams, and 12 NHL teams, in a 10-year, $85 million deal in March.
MLB could reduce the roughly $1 billion Sinclair pays annually for broadcasting rights to the league to gain its approval of the new service.
Dish Network has been shedding RSNs, dropping MASN and NBC Sports Network in March and AT&T SportsNet last month. Dish lost around 66,000 subscribers after dropping Sinclair's RSNs in 2019.
MLB viewership was down 12% from 2019 in the 2021 season, but MLB TV had its best year since its 2002 launch, with viewers watching 10.5 billion minutes of content.
FIFA Will No Longer Be Exclusive to EA Sports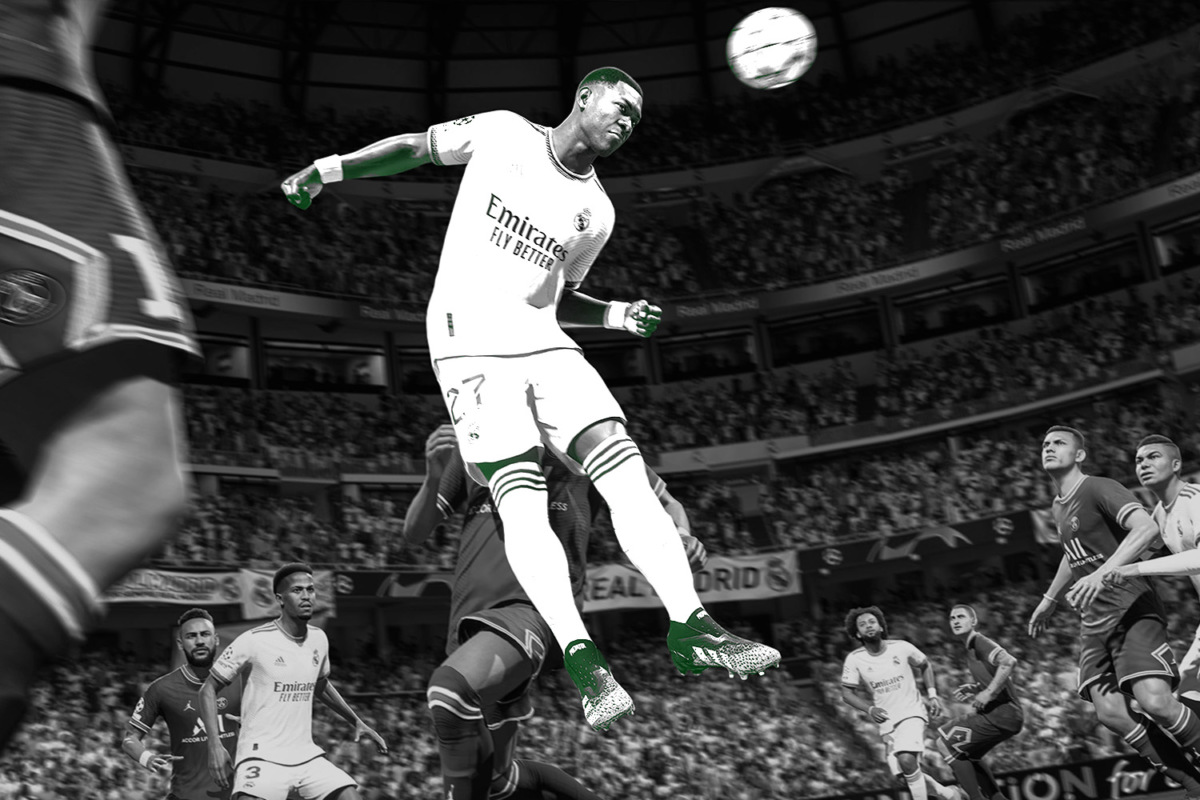 FIFA is ending its long-term exclusive partnership with Electronic Arts as it looks to widen its gaming and esports portfolio.
The two parties first struck a deal in 1993 that will expire in 2022. FIFA is reportedly seeking more than double its current $150 million annual licensing fee.
FIFA's statement, in part: "It is clear that this needs to be a space that is occupied by more than one party controlling all rights."
The organization added that it will be in a better position to serve its 211 member associations as they take advantage of emerging opportunities in gaming and soccer.
The "FIFA" series is estimated to be worth more than $2 billion annually to EA.
Since its October 2020 release, "FIFA 21" has more than 31 million players.
"FIFA 22" already has 9.1 million players following its global release on Oct. 1.
More than 140 million people have played EA Sports titles over the last 12 months.
EA posted $1.6 billion in revenue in fiscal Q1, slightly up from $1.5 billion in the same period a year prior.
The results were driven by the company's live services segment, which generated $1.2 billion in revenue for the quarter. EA is projected to pocket $6.85 billion in revenue in FY 2022.
SPONSORED BY INSIDE TRACKER
Change is an Inside Job.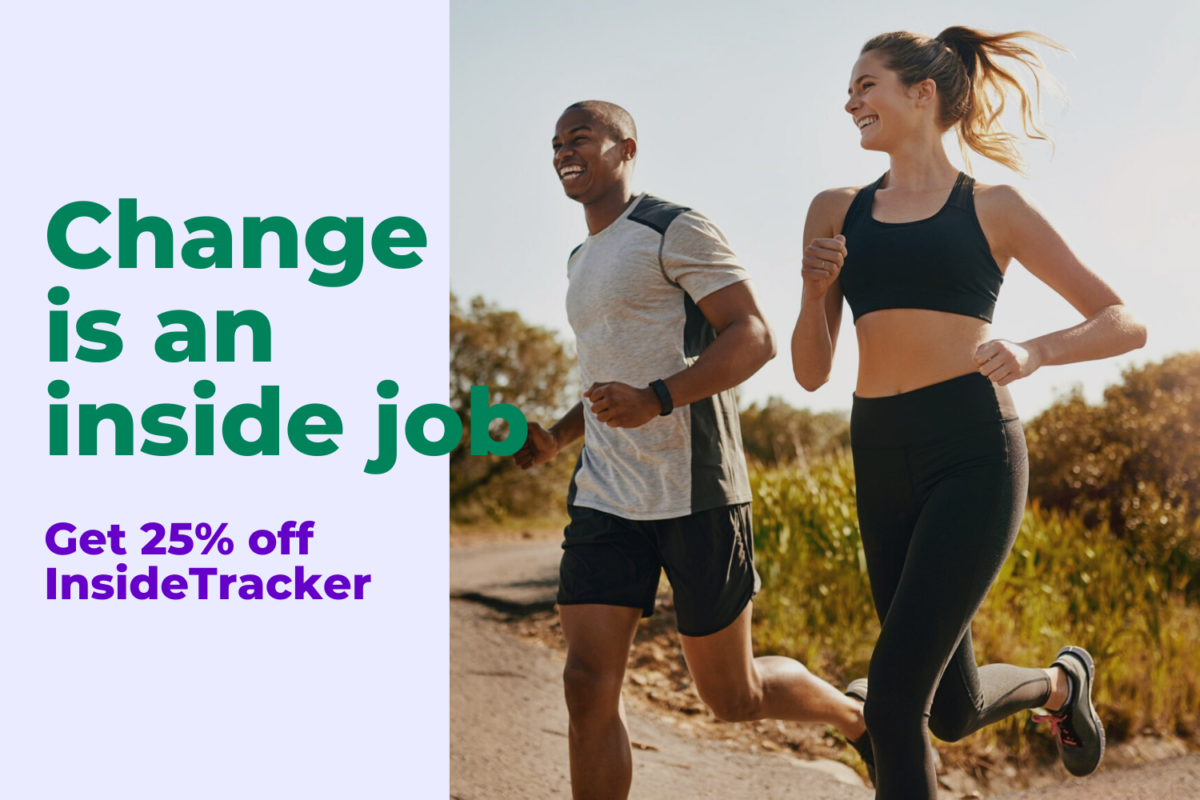 The road to a longer, healthier life starts inside. And that's what InsideTracker is all about. Founded by leading scientists in aging, genetics, and biometric data, InsideTracker is an ultra-personalized performance platform like no other.
InsideTracker offers you science-backed recommendations for positive diet and lifestyle changes. With InsideTracker's concrete action plan you'll be able to track your progress toward reaching your goals every day. 
For a limited time, Front Office Sports fans save 25% off the entire InsideTracker store when you sign up!
Aristocrat Agrees to Buy Playtech for $3.7B
Slot-machine maker Aristocrat is buying gambling software developer Playtech for $3.7 billion, with plans to raise $964.2 million in a share sale to help fund the acquisition.
Aristocrat estimates the online gaming and sports betting market to be worth $70 billion and is looking to strengthen its position before that figure climbs even higher.
Playtech shares jumped more than 64% on the London Stock Exchange after the acquisition was announced.
The Australian-based Aristocrat has shown interest in sports betting before.
In March, the company participated in a $15 million financing round for sports betting technology startup Simplebet.
A year ago, Aristocrat CEO Trevor Croker said the company was looking to either "build or buy" its way into sports betting.
Croker said Aristocrat and Playtech will together focus on innovating in the space.
In a separate deal in September, Playtech agreed to sell Finalto, its financial trading division, to Gopher Investments for $250 million in an effort to focus on the "high-growth B2B and B2C gambling markets."
SPONSORED BY SAMSUNG
How To Enhance Fan Engagement And Optimize Revenue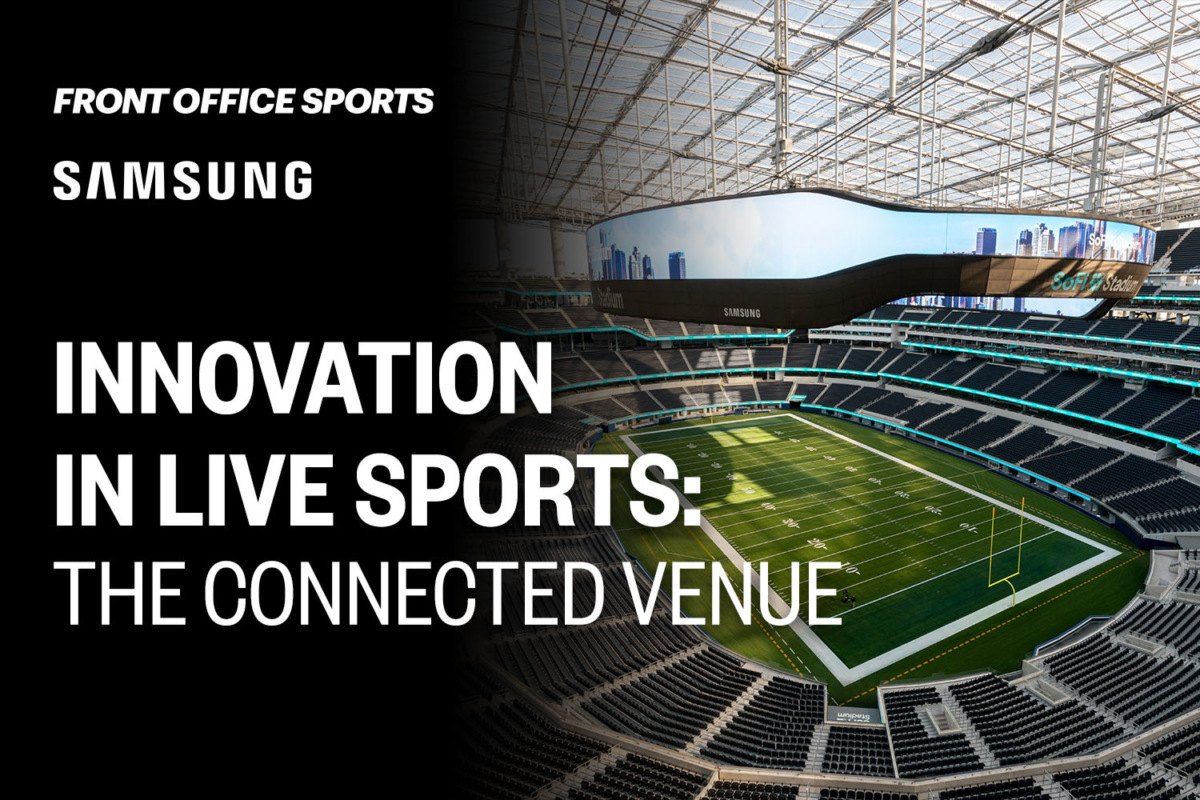 Over the course of 2021, the face of events has changed. Now more than ever, boosting revenue requires venue operators to convert non-fans to casual fans and casual fans into hardcore 'fanatics,' and the best way to do that is to get fans back into the stadium for a personalized experience they'll never forget.
Join Adam White, CEO FOS, on October 26th at 1 p.m. ET as he sits down with Mario DiAntonio National Solution Sales Director  at Samsung, and Kalon Welch, Co-Owner and EVP of Business Development at FastSensor, for our latest webinar, Innovation in Live Sports: The Connected Venue.
We'll discuss how the idea of the 'Connected Venue' and Samsung's smart sensor-driven technology is enabling venue operators to harness real-time data that can be used to enhance fan engagement, optimize revenue and so much more.
Market Movers
U.S. stocks were mixed on Monday due to inflation concerns. Here's a look at how sports-related stocks performed:
(Note: All as of market close on 10/18/21)
The Buffalo Bills (4-1) face the Tennessee Titans (3-2) tonight at Nissan Stadium.
How to Watch: 8:15 p.m. ET on ESPN
Betting Odds: Bills -6 || ML -305 || O/U 53*
Pick: Expect the Bills to showcase their potent offense. Take Buffalo to cover.
Who ya got? Reply to this newsletter with your prediction for the Bills-Titans winner and final score.
*Odds/lines subject to change. T&Cs apply. See draftkings.com/sportsbook for details.
Win a Pair of LaLiga ElClásico Tickets
In addition to winning gear, every referral will earn an entry into the LaLiga 2022 ElClásico ticket giveaway (ends Oct. 31)! ESPN is the new home of LaLiga in the U.S. Follow the best soccer league in the world with the top stars streaming every match across all ESPN platforms. Subscribe now. 
It's easy to spread the word. Copy and paste your unique link below and share it in an email or on your timeline. One referral = one entry.
Your custom referral link: [RH_REFLINK]
Or use these one-tap sharing methods: