Microsoft wants to own the consoles, the games, and the way gamers talk to each other.
Microsoft in Talks to Buy Discord for $10B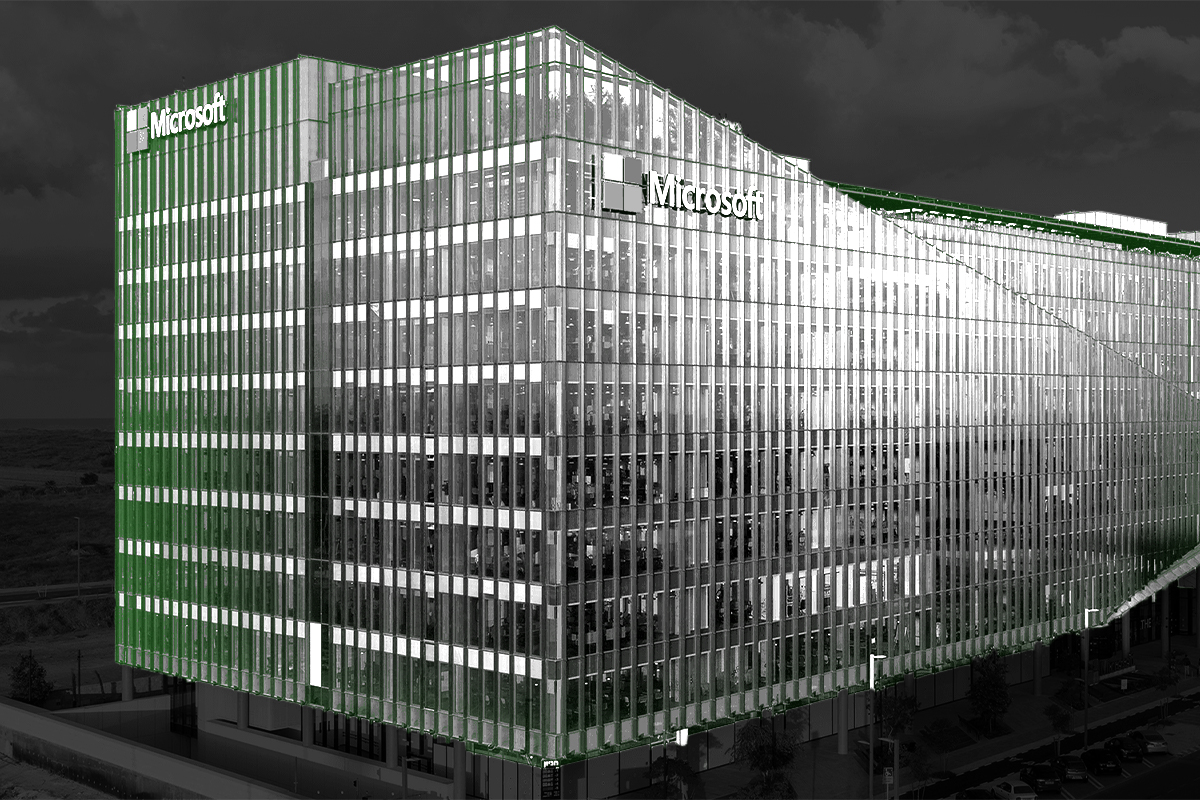 Microsoft has rebranded Xbox Live as Xbox Network, and is also looking to acquire Discord for more than $10 billion.
Gamers have long used Discord to communicate while they play, and the platform broadened its focus last June to include book clubs, study groups, and more. In September, the Sacramento Kings became the first sports team with an official Discord channel.
Discord, which has over 140 million monthly active users, raised $140 million in December at a $7 billion valuation.
In another move to lure in more users for its services, Microsoft reportedly plans to drop the Xbox Network subscription requirement for free-to-play games, including the megahit "Fortnite." It purchased LinkedIn and collaborative coding network Github in recent years as well.
Much of its attention has turned to gaming, with the $7.5 billion purchase of ZeniMax Media, which owns multiple gaming studios including Bethesda. Microsoft's gaming division topped $5 billion in revenue for the first time in the last quarter of 2020.
However, Microsoft is reportedly not Discord's only suitor, and the platform may also opt to go public and let a different community — investors — determine its value.
Peloton Racking Up Acquisitions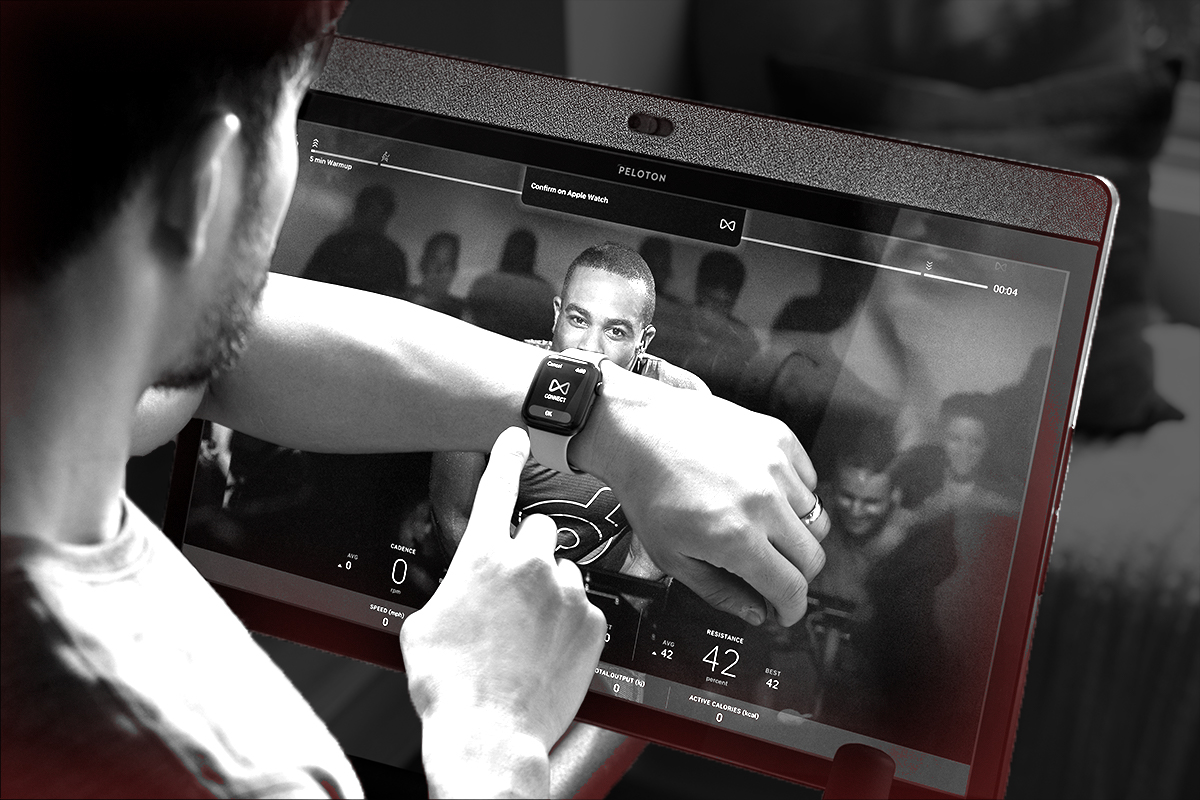 Peloton is acquiring more companies — recent deals include wearable devices, AI, digital voice assistants, and interactive workout mats.
In February, Peloton bought Aiqudo, a company that built an AI-powered digital voice assistant. Late last year, it bought fitness-centered smartwatch maker Atlas Wearables and interactive workout mat creator Otari. Peloton confirmed the deals have closed.
The acquisitions represent just a fraction of the deals Peloton has recently made.
In November, Peloton acquired intellectual property from Peerfit, a digital health company.
In December, Peloton said it would buy Precor, a fitness equipment provider, for $420 million.
In 2019, it purchased Gossamer Engineering, a firm that helped design devices for Google and Facebook.
Peloton Chief Executive Officer John Foley recently hinted at new products in an interview with Bloomberg, and the company's apparel business is also on the rise.
But the acquisitions are rather small for a company that some believe could unlock an $80 billion valuation. According to a regulatory filing, Peloton paid roughly $78.1 million in cash for three companies last quarter. Aiqudo is not one of those as the deal closed this year.
Peloton recorded its first ever $1 billion quarter in 2020 and said production capacity grew 700% over the last year. The company raised its full-year 2021 revenue outlook to over $4 billion last month.
SPONSORED BY HYPERICE
The Underdog Turned Superstar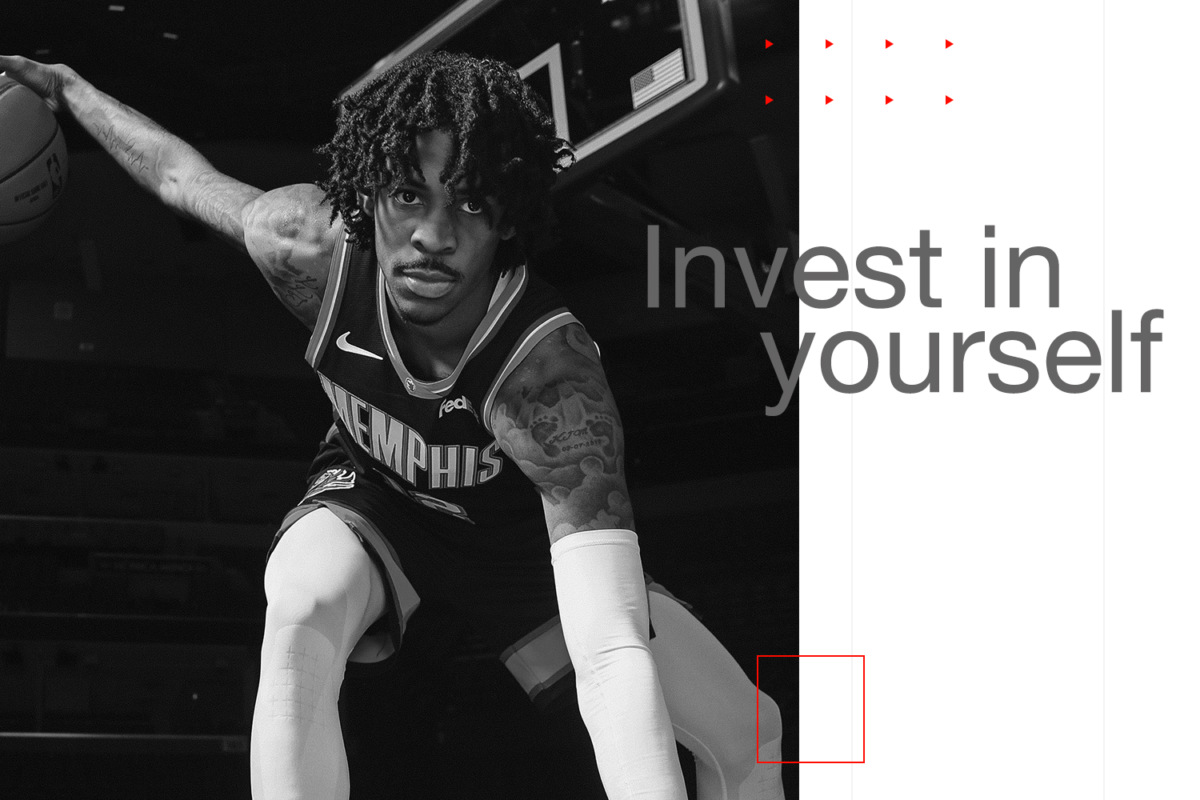 Though he was overlooked by most top colleges, Ja Morant found one program willing to believe in him: Murray State. He emerged in the NCAA tournament, and became the No. 2 overall pick in 2019. Now a household name with an NBA Rookie of the Year in his trophy case, Morant takes that mindset off the court. 
Ja incorporated Hyperice into his recovery routine, which led him to join other notable athletes and invest in the company. In an exclusive Q&A series— Invest in Yourself — Ja and other superstars share how they are investing in themselves and taking their talent and fortune to the next level. 
Hear how he handled going from a small school to the NBA spotlight and how when working with sponsors, it is not just about the check or the brand name. 
Nintendo, Nvidia to Collaborate on Switch Upgrade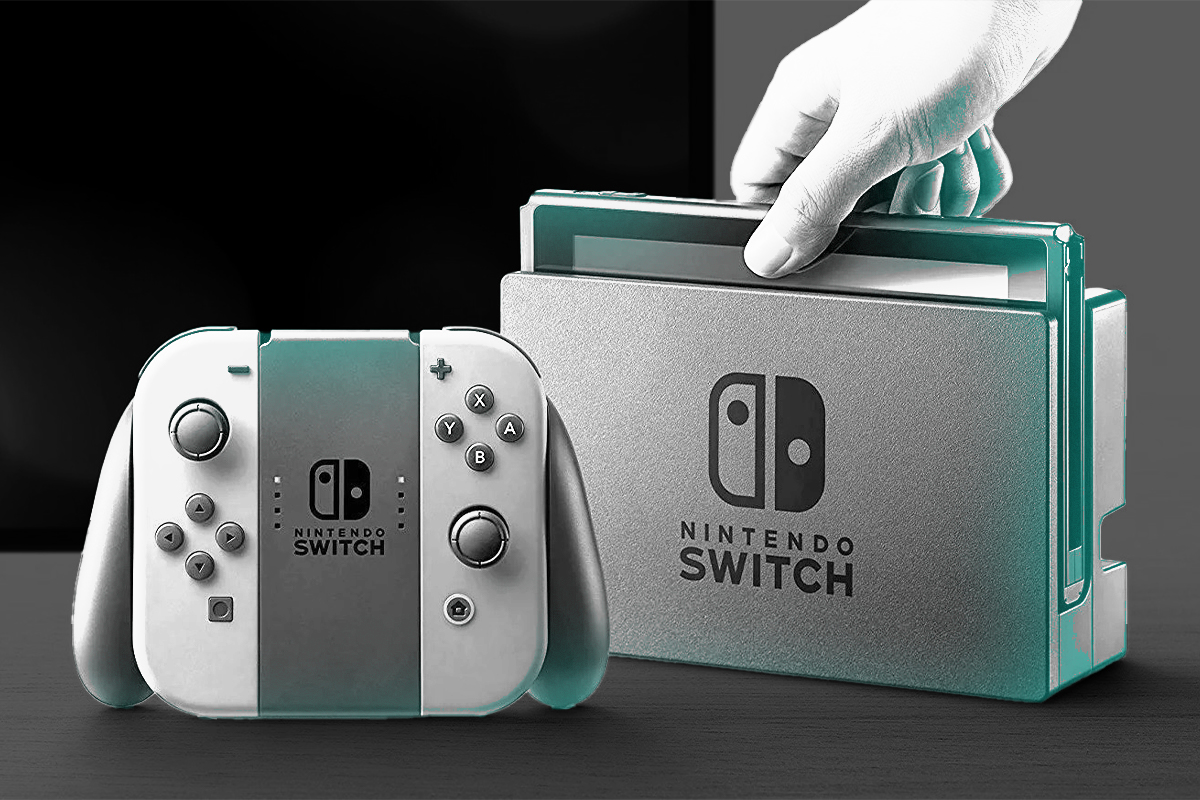 Nintendo has plans to incorporate an upgraded Nvidia graphics chip in the newest model of its bestselling console ever, the Switch.
The chip would give the Switch the ability to support Nvidia's Deep Learning Super Sampling, or DLSS, a rendering technology that increases graphic performance using artificial intelligence.
Nvidia's move to work with Nintendo comes after the hardware developer saw record-breaking revenue fueled by its PC gaming business. Full-year revenue for its last fiscal year reached $16.7 billion. Q4 revenue hit $5 billion, a 61% increase year-over-year.
The company's gaming business, specifically, is on the rise. Q4 gaming revenue was $2.4 billion, a 67% increase from a year earlier. Full-year gaming revenue was $7.8 billion, up 41%.
The Switch has sold nearly 80 million units since its launch in 2017 and experienced its best quarter yet, selling 11.57 million units in fiscal Q3 2021. Lifetime software sales for the Switch have reached 532 million units as well. Nintendo earned $6.08 billion during Q3.
Nintendo could also collaborate with Samsung on the upgraded Switch by including an OLED screen manufactured by the South Korean conglomerate.
The new Switch model is set for release during the 2021 holiday season.
SPONSORED BY OPENDORSE
How To Prepare Students Athletes For NIL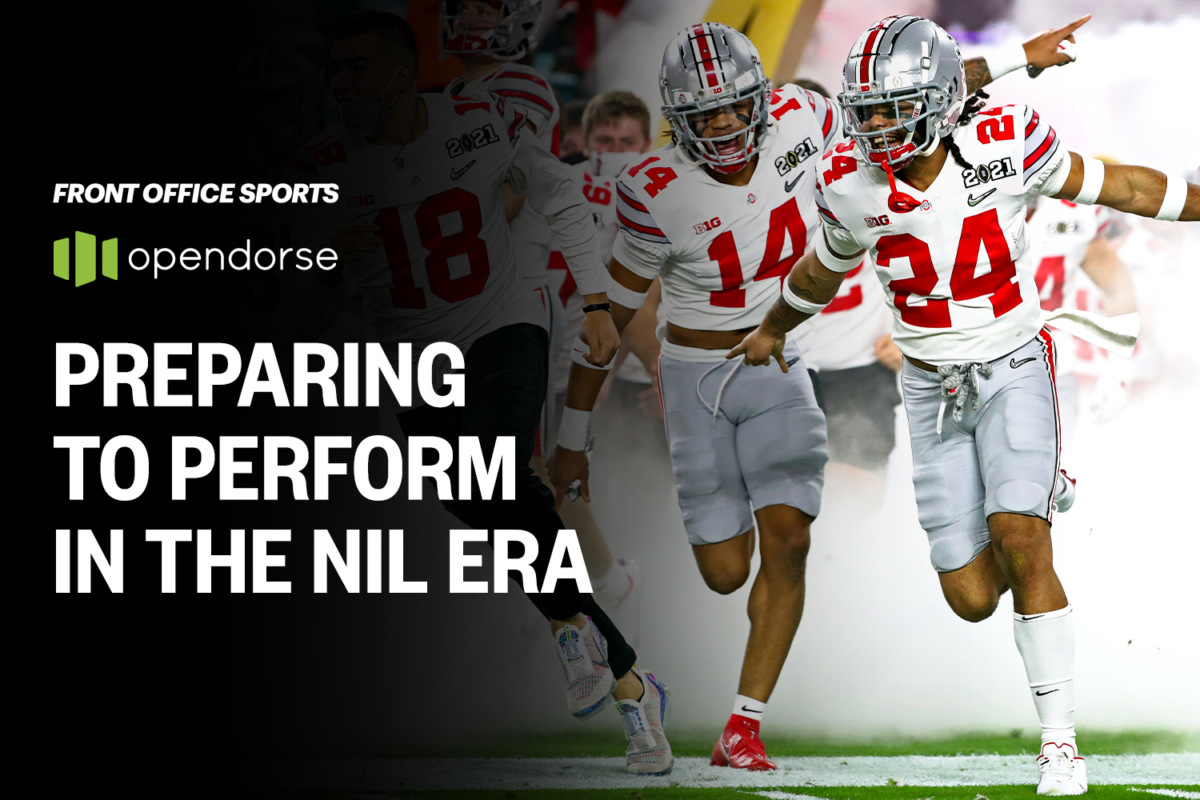 Leading athletic departments are implementing innovative programs to support their athletes and compete in the coming era of college athletics.
Join us for a partner showcase on March 25 at 12PM ET featuring Opendorse CEO Blake Lawrence and Jeremy Darlow the founder of Darlow as they share an inside look at the market-leading NIL readiness program and how administrators and coaches can prepare their programs to meet these changes.
 Discussion topics includes:
A new addition to Opendorse Ready™

A roadmap to future-proof student-athlete development programs

Key athlete branding and endorsement insights – and how these will apply in the college NIL landscape. 
 Grab your seat and register now!
U.S. stocks experienced declines on Tuesday as Europe's largest economy in Germany extended its lockdown by one month due to rising COVID-19 cases. Here's a look at how sports-related stocks performed:
Up:
Peloton Interactive, Inc. (NASDAQ: PTON) gained 3.48%
Electronic Arts Inc. (NASDAQ: EA) gained 1.25%
Take-Two Interactive Software, Inc. (NASDAQ: TTWO) gained 1.15%
Down:
ViacomCBS Inc. (NASDAQ: VIAC) dropped 9.06%
Big 5 Sporting Goods Corporation (NASDAQ: BGFV) dropped 7.35%
GameStop Corp. (NYSE: GME) dropped 6.97%
(Note: All as of market close on 3/23/21)
The Golden State Warriors (22-21) host the Philadelphia 76ers (30-13) tonight at Chase Center. The teams haven't met in over a year, when the Warriors beat the 76ers by four.
How to Watch:
10 p.m. ET on TNT
Betting Odds:
76ers -4 || ML -165 || O/U 216.5
Pick: The Philadelphia 76ers travel to Golden State seeking their ninth win in the last 10 games against an injury-riddled Warriors team. The Warriors won't have the services of Stephen Curry and are coming off a 111-103 loss against the Memphis Grizzlies on Saturday. Even though the Warriors are 4-1 against the spread in their last five games at home, take Philadelphia to cover and lean under.
Who ya got? Reply to this newsletter with your prediction for the 76ers-Warriors winner, final score, and high scorer. Nail it, and you get a mention in Wednesday's FOS PM. Don't forget to include your Twitter handle.
Shoutout: No one predicted that the Bucks would blow out the Pacers 140-113, or that Milwaukee's Jrue Holiday would lead all scorers with 28 points. Better luck tonight!