Kobe Bryant was a model for post-retirement success. His business efforts live on as another highlight of his illustrious career.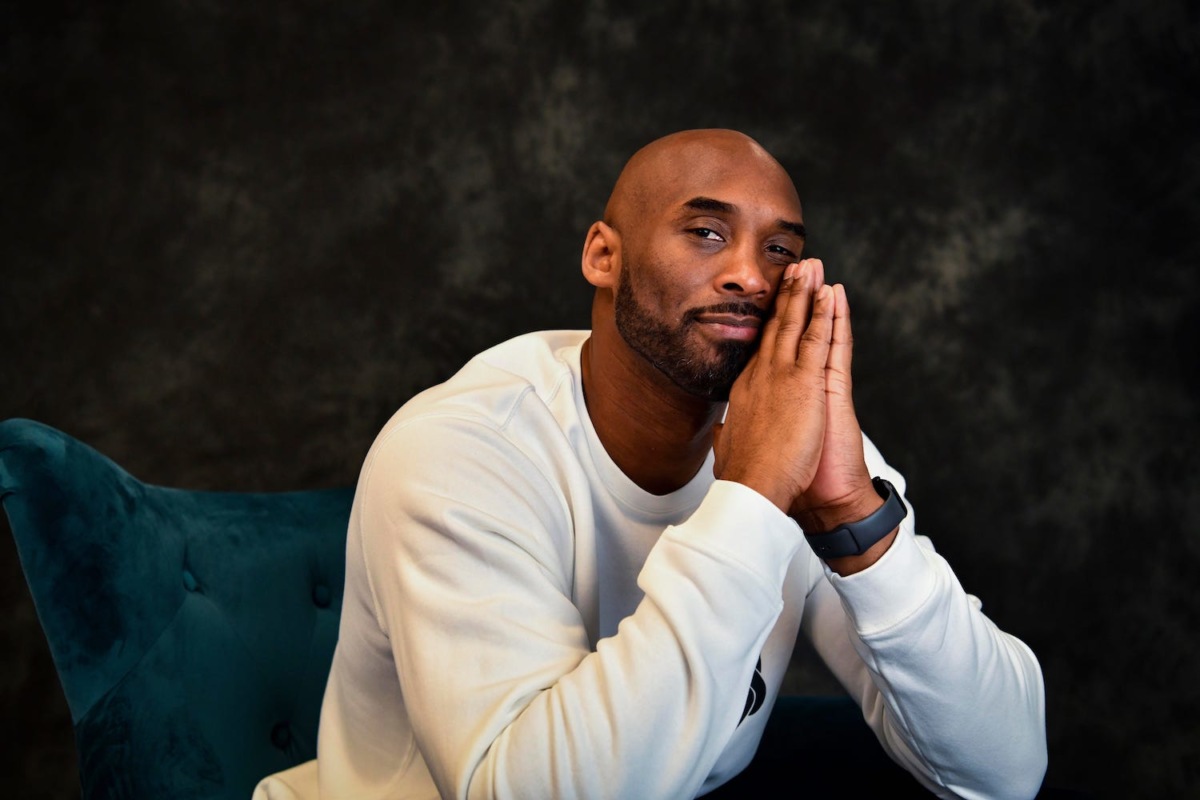 One of many ways Kobe Bryant's legacy continues is through the variety of business endeavors he launched following his NBA career.
He had also established himself as an author and Oscar-winning filmmaker.
"The most important thing I enjoy now is helping others be successful," Bryant said after retiring in 2016. "That's something that lasts forever."
Bryant's Portfolio:
Venture capital firm Bryant Stibel & Co., which invested in more than two dozen companies, including Epic Games, Tile, Cholula, Dell, Alibaba and LegalZoom.
Co-founded sports drink brand BodyArmor, which hit $1 billion in sales in 2020.
Co-founded grooming brand Art of Sport, which now sells 14 products at Target.
Founded Granity Studios, a multimedia sports content company, with his widow Vanessa Bryant, who is now acting CEO.
There may be new Bryant businesses emerging. "Mamba," "Mamba League" and "Lil' Mambas" are among recent trademarks filed by his family. The trademark filings list apparel, technology and a content website as potential ventures.
RedBall Strikes Out On Fenway Deal
Fenway Sports Group, parent company to the Boston Red Sox, has ended discussions to sell a minority stake to RedBall Acquisition at an approximately $8 billion valuation.
RedBall is a SPAC led by famed Oakland Athletics executive Billy Beane and investor Gerry Cardinale.
Reports came out in October that RedBall was looking to raise $1 billion for a roughly 25% stake in Fenway Sports Group, but the company says it could not raise enough capital at the asking price for the proposed SPAC structure, according to Axios. 
On top of the $575 million that RedBall raised in its IPO, the company also hoped to raise up to $950 million from Cardinale's private equity firm, RedBird Capital Partners, as well as outside investors.
While negotiations to go public are over for now, Cardinale and Fenway Sports Group could still wind up with a private investment deal. Meanwhile, RedBall will still target an acquisition — potentially in soccer or gaming, Axios reported.
In addition to the Red Sox and Fenway Park, Fenway Sports Group's properties include Liverpool F.C., New England Sports Network, the Salem Red Sox, Roush Fenway Racing and Fenway Sports Management.
The Red Sox were valued at an estimated $3.3 billion last year, according to Forbes, nearly ten times the $380 million the ownership group paid in 2002.
SPONSORED
The Big Game's Big Show

The Pepsi Super Bowl Halftime Show is one of the biggest moments of the year.
This year, award-winning artist The Weeknd is set to perform an amazing show. Grab and scan your Pepsi to get closer to the action and experience Halftime like never before.
Visit pepsihalftime.com to learn more.
NBA All-Star Game Heading to Atlanta?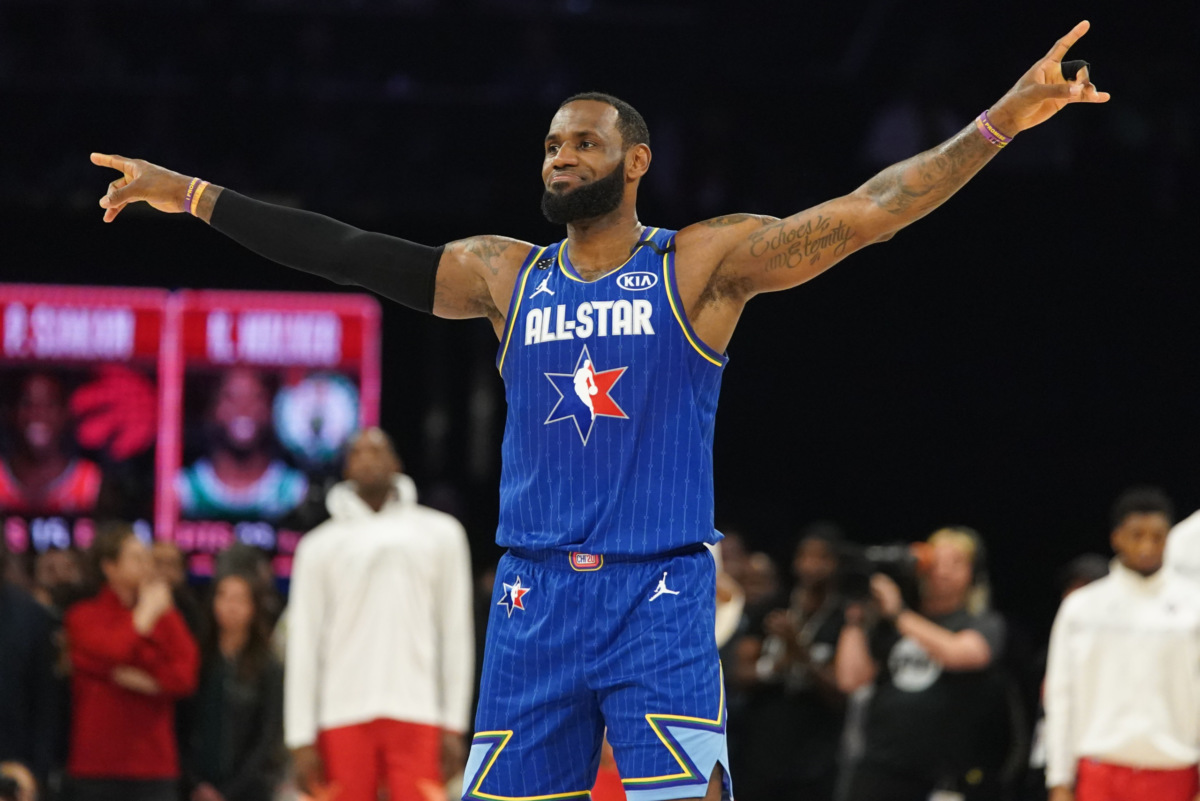 Atlanta may get a surprise sports boost this year.
The NBA and the National Basketball Players Association are discussing an All-Star Game in the city in March during the league's midseason break, according to ESPN.
The original All-Star weekend was planned for Feb. 12-14 in Indianapolis, but was canceled in November due to the pandemic and the league's shifting schedule.
Atlanta is home to NBA broadcast partner Turner Sports, which likely wants to move forward with one of its tentpole events in the same way ESPN wanted the season to start in time for Christmas Day games. As an added bonus, it could pull off the broadcast without needing employees to travel.
The originally scheduled game would have provided Indianapolis with a significant financial windfall.
The economic impact was projected to reach $100 million with the help of roughly 6,700 hotel rooms expected to be booked downtown alone.
After the cancellation, the NBA locked in the city as the host of 2024 All-Star Weekend.
If there does end up being a game in Atlanta — also the scheduled location of the 2021 MLB All-Star Game — the city will not see the same numbers as a typical year.
"Talks are centered on a stripped-down All-Star Game scenario that would largely be focused on the game — with little in the way of fan-related experiences, if any," ESPN reported.
The game could also include showcases and fundraising opportunities for Historically Black Colleges and Universities as well as COVID-19 relief. Both the Atlanta Hawks' State Farm Arena and Atlanta-based HBCU campus gyms are reportedly being considered as the host site.
The Washington Football Team named Jennifer King assistant running backs coach. King is the first full-time Black female coach in NFL history. 

Internet personality-turned-professional boxer Jake Paul will face former UFC fighter Ben Askren in an eight-round pro boxing match on April 17. The event is the second for Triller Fight Club, a joint venture between the social video platform and Snoop Dogg.

The 2021 Boston Marathon is tentatively scheduled for Oct. 11, sixth months later than its usual date. The 2020 event was canceled, ending a 123-year streak. 

Caris LeVert underwent successful surgery to treat renal cell carcinoma of his left kidney. A small mass was discovered on his kidney when we underwent a physical to complete a trade from the Brooklyn Nets to Indiana Pacers earlier this month.
WEBINAR
Executive Roundtable: Putting Employees First

In a unique year for sports, several organizations set fantastic examples for the rest of the industry by showing strong leadership and putting employee welfare first in the face of COVID-19.
FOS will sit down with leaders from the Charlotte Hornets and Miami Dolphins, two of the winning organizations from 2020's Best Employers in Sports Awards presented by FEVO, for a roundtable discussion on how their organizations kept the focus on their employees, even in uncertain times. The conversation will also cover how they are tackling initiatives around diversity and inclusion, COVID-19, professional development, and more.
The discussion, led by Front Office Sports CEO Adam White and FEVO CEO Ari Daie, will include:
Fred Whitfield, President, Vice Chairman, Alternate Governor & Minority Owner, Charlotte Hornets

Jason Jenkins, Senior VP, Communications and Community Affairs, Miami Dolphins
Join in LIVE on Tuesday, February 2nd at 1PM ET. Grab Your Spot Now!
GameStop continued its rocket upwards while markets closed slightly down on Tuesday. Here's a look at how sports stocks performed: 
Up:
GameStop (NYSE: GME) was up 92.61%
Allied Esports Entertainment (NASDAQ: AESE) was up 38.51%
Fox Corp. (NASDAQ: FOX) was up 8.87%
Down:
Peloton (NASDAQ: PTON) was down 5.95%
Caesars Entertainment (NASDAQ: CZR) was down 5.15%
Penn National Gaming (NASDAQ: PENN) was down 4.35%
(Note: All as of market close on 1/26/21)
The Washington Capitals (3-0-3) host the New York Islanders (3-2-0) tonight at Capital One Arena for the first of a two-game set. The game is the first matchup between the East Division teams this season, having split four games last year.
Alex Ovechkin, Evgeny Kuznetsov, Ilya Samsonov and Dmitry Orlov will be absent for the Capitals due to COVID-19 protocols. Tom Wilson is also questionable due to a lower body injury. 
How to Watch:
7:00 ET on NBCSN
Odds:
Islanders -154 || O/U 5.5