Kim Ng becomes the first female GM in MLB history, and the Golden State Warriors are working on a plan to have fans in their arena when the NBA season starts.
The Miami Marlins announced the hiring of longtime baseball executive Kim Ng as their next general manager, making her the first woman and Asian-American person to hold the role in MLB — as well as the first woman hired to the GM position for any team among men's professional sports leagues in North America.
Ng, 51, has worked in baseball for over 30 years. She spent the last nine years as MLB's vice president of baseball operations, and prior to that served as the assistant GM for both the New York Yankees and the Los Angeles Dodgers. Her teams have made eight postseason appearances, won six league championship series and three World Series titles.
Women represented just 28.8% of all team senior administration positions across MLB at the start of the 2020 season, according to TIDES. Marlins CEO Derek Jeter is the lone non-white male to serve in that position, while COO Caroline O'Connor is one of the highest-ranking women across MLB.
DraftKings Beats Expectations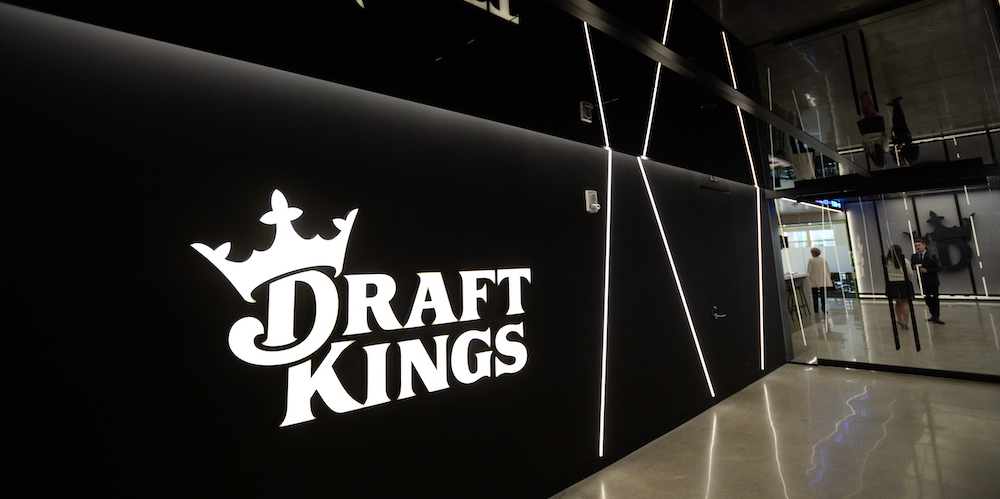 DraftKings beat revenue expectations in its third quarter, generating $133 million, up nearly 98% year-over-year. Monthly unique players for the company surpassed 1 million, a 64% increase from a year ago.
The company did post an operating loss of nearly $350 million as it spent $191 million on marketing. U.S. sports betting companies are on a spending spree working to acquire users and establish high-profile partnerships as states legalize sports betting.
With the better-than-expected revenue figures, DraftKings raised its full fiscal 2020 guidance to $560 million from $500-$540 million. Next year, DraftKings expects between $750-$850 million in revenue. Shares are up more than 300% year-to-date.
SPONSORED
Kick Your Weekend Off Right

This season, treat yourself to America's #1 awarded wine club.
With Firstleaf Wine Club, get some holiday spirit delivered right to your door. Just tell them what you like through their wine quiz and get 6 personalized, hand-picked bottles of wine for $29.95, plus free shipping. That's 60% off of your first box!
Reward yourself for getting through a crazy year.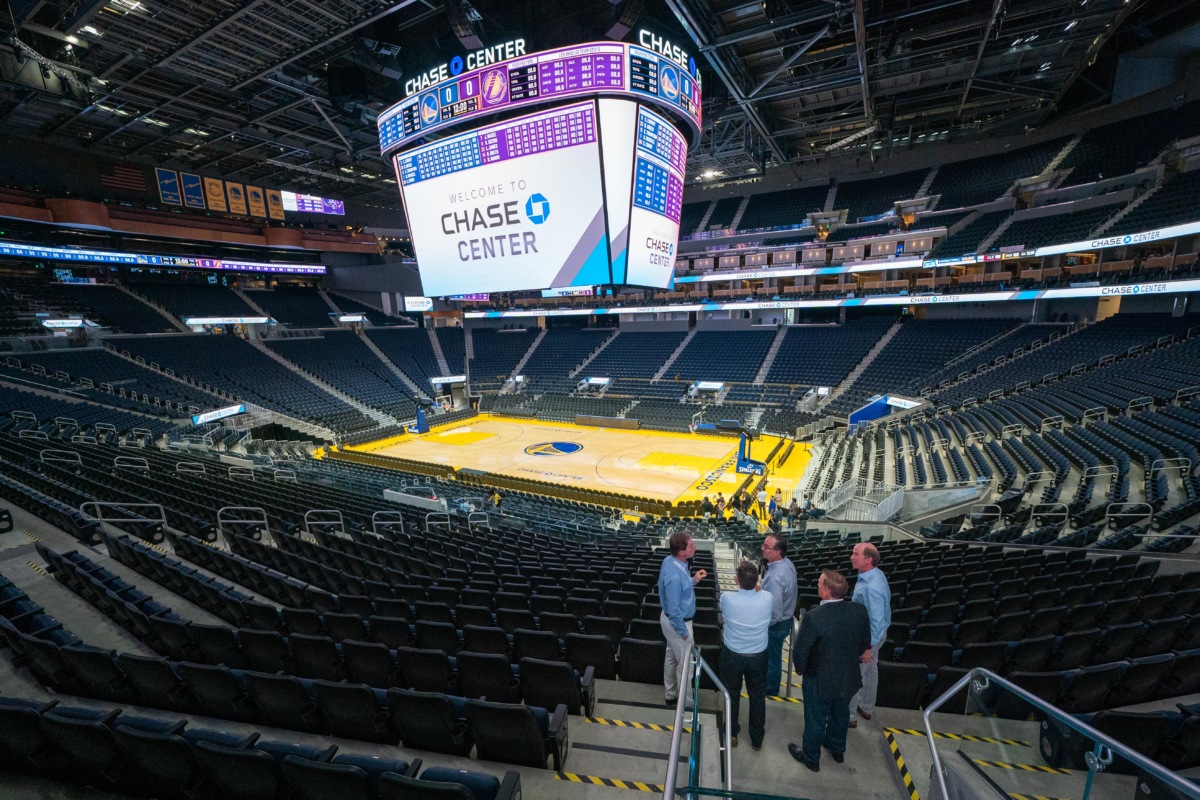 The Golden State Warriors have presented a plan to state and local officials to reopen Chase Center to fans at 50% capacity for the 2020-21 NBA season.
Owner Joe Lacob said the team could spend upward of $30 million to test every person that enters Chase Center. The plan hinges on the availability of rapid PCR tests or equivalent technologies that detect traces of the virus in nasal or throat swabs within 15 minutes.
Lacob, who has a master's degree in public health, believes the team's plan — dubbed internally as "Operation DubNation" — could serve as a template for all sports franchises and entertainment venues looking to bring back fans amid the COVID-19 pandemic.
A delay of the College Football Playoff and New Year's Six bowls is being discussed due to the pandemic.
With $803.1 million wagered in October, New Jersey has set a new monthly sports betting state handle record in each of the past three months.
Saturday's game between Arizona State and Cal has been canceled because of a COVID-19 outbreak within the Sun Devils program. Among those who tested positive is ASU head coach Herm Edwards.
The NHL looks to start its next season in home markets, even if fans cannot be in attendance.
SPONSORED
New Episode of Fundamentals
In a new episode of Fundamentals on Tuesday, Nov. 17 at 12 PM ET, Front Office Sports and Pittsburgh Knights are giving you the chance to learn from three women spearheading the esports space.
Sign up for an email reminder before we go LIVE with Senior Esports Community Manager of Hi-Rez Studios Auverin Morrow, Director of Communications at Pittsburgh Knights Angelica Sirabella, and Shooting Guard for the Washington Mystics Aerial Powers.
U.S. stocks rallied on Friday to finish positive, closing out a volatile week that was marked by concerns over the economy and rising COVID-19 infections. Here's a look at how sports-related stocks performed today.
Up:
Sinclair Broadcast Group (NASDAQ: SBGI) gained 9.41%
MGM Resorts International (NYSE: MGM) gained 9.33%
Camping World Holdings (NYSE: CWH) gained 6.42%
Down:
Peloton Interactive (NASDAQ: PTON) dropped 7.29%
Planet Fitness (NYSE: PLNT) dropped 3.22%
Lululemon Athletica (NASDAQ: LULU) dropped 1.35%
(Note: All as of market close on 11/13/20)
A cost-cutting ESPN is ending its daily coverage of the esports industry. On the programming side, the network will continue to look for opportunities to show live esports events across its various media platforms.
ESPN announced a sweeping management reorganization as the sports media giant grapples with the financial fallout from the coronavirus and continued loss of subscribers due to cord-cutting and changing viewer habits.
Jason Concepcion, a multi-platform talent at The Ringer known for his podcast appearances and digital NBA show "NBA Desktop," left the company. Concepcion has since joined progressive political media company Crooked Media.
Peloton and 24-time Grammy award-winning singer Beyoncé have a multi-year content partnership that includes elements to honor Historically Black Colleges and Universities. Beyoncé is the most-requested artist among Peloton's 3.6 million-plus users.
Iowa vs. Minnesota: After consecutive losses by a combined margin of 5 points to start the season, Iowa is coming off a dominant performance against Michigan State that saw the Hawkeyes put up a 35-point lead by halftime en route to a 49-7 home win. Minnesota similarly cruised to a 41-14 victory over Illinois last weekend after falling by one point in overtime in Week 2.
How to watch:
7 p.m. ET on FS1
Betting odds:
Iowa -3.5 || ML -160 || O/U 58