You know what would look great in your office? An Old Hickory bat with your name engraved on it. Find out how you can win a free one from FOS in our giveaway section below!
Japan Says No Fans at Tokyo Olympics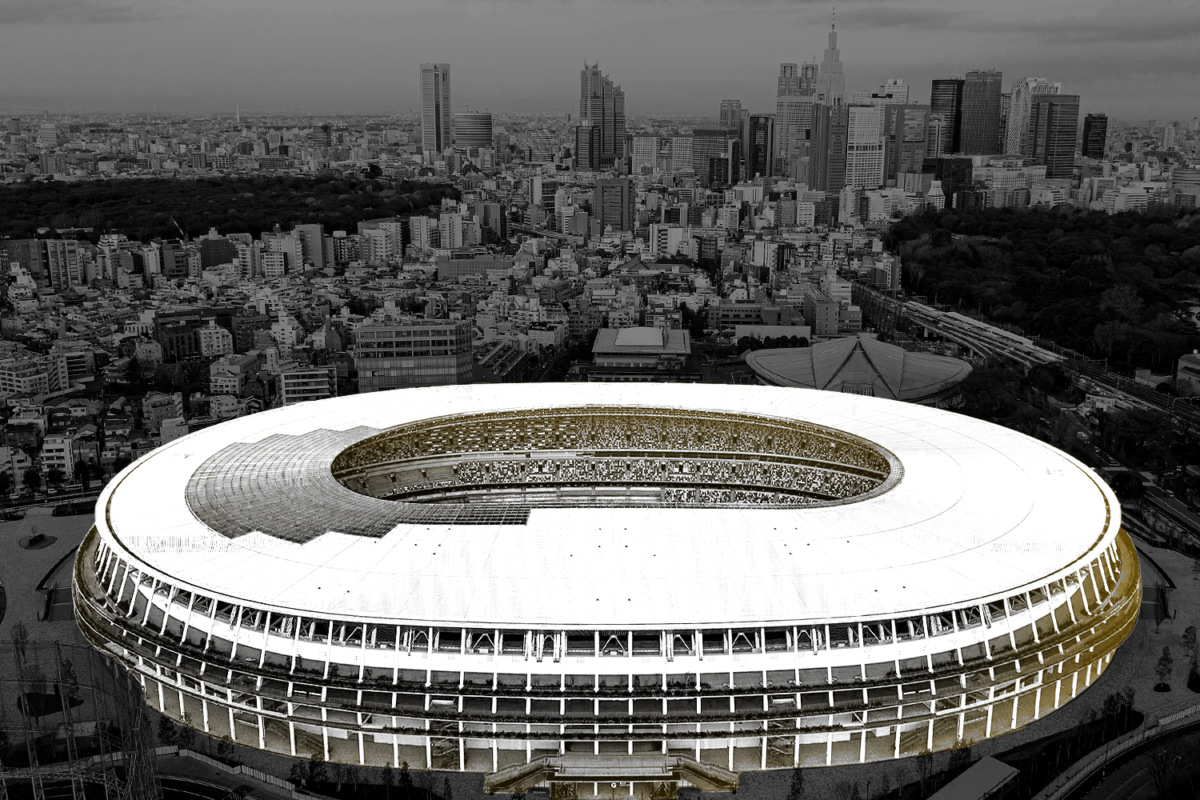 After a one-year delay that is projected to cost organizers $3 billion, the Tokyo Olympics will no longer host any spectators.
Following another COVID-19 outbreak and a fourth state-of-emergency declaration, the Japanese Olympics Committee said no fans, foreign or domestic, will be allowed to attend. The opening ceremony is July 23.
The news is another hurdle for Japan's economy after foreign visitors dropped to 4.1 million last year. In 2019, the country brought in $44 billion in revenue from 31.9 million tourists.
Before fans were banned, the event was already a financial burden.
Total costs for the Tokyo Olympics could reach $25 billion.
Japan projected ticket revenue to reach $830 million.
Sponsors like camera maker Canon announced plans to pull their promotion booths from the event. Other sponsors have scaled back entertainment plans for clients.
Around $3 billion was spent by roughly 60 Japanese companies for original sponsorship rights, and another $200 million was spent for contract extensions after the games were delayed, per Reuters.
By 2032, NBCUniversal will have paid a total of $12.5 billion for U.S. broadcasting rights since 2014. The broadcaster still thinks this year could be the company's most profitable Olympics ever.
Avenatti Gets 2.5 Years in Prison in Nike Extortion Case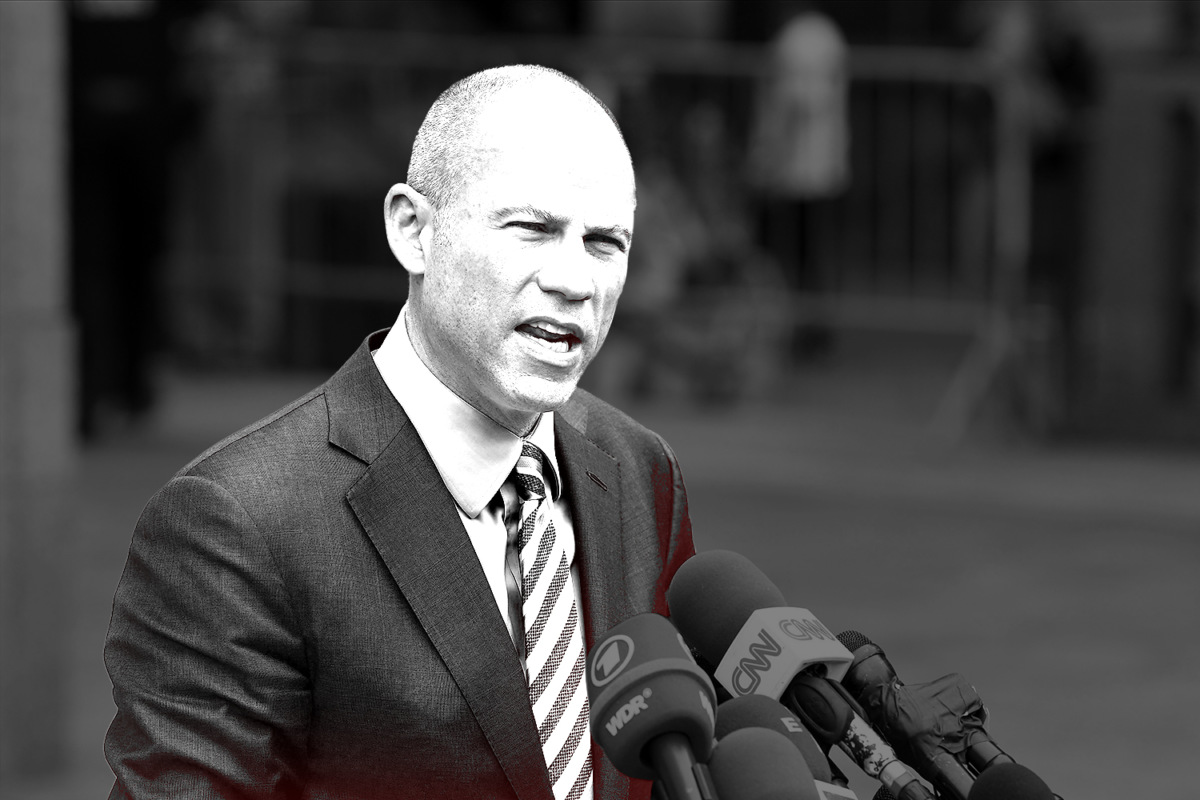 Michael Avenatti was sentenced to two-and-a-half years in prison by a federal judge Thursday, likely ending a saga that started with his attempt to extort as much as $25 million from Nike.
Avenatti, best known for representing Stormy Daniels and flirting with a run for president, must also serve three years of supervised release as part of the sentence handed down by U.S. District Judge Paul G. Gardephe. Restitution has not been determined.
"Michael Avenatti used illegal and extortionate threats and betrayed one of his clients for the purpose of seeking to obtain millions of dollars for himself," Manhattan U.S. Attorney Audrey Strauss said in a statement. "Not only did Avenatti attempt to weaponize his law license and celebrity to seek to extort payments for himself, he also defrauded his own client."
Avenatti, 50, was found guilty in February 2020 after a three-week trial.
In 2019, Avenatti threatened to hold a news conference where he said he would expose corruption at Nike linked to college basketball, but told the shoe giant he'd keep quiet in return for millions paid to him and his client, a youth basketball coach.
Nike said in a statement in March 2019 that the company "will not be extorted or hide information that is relevant to a government investigation."
SPONSORED BY MASTERWORKS
Tired of Dogecoin and Meme Stocks?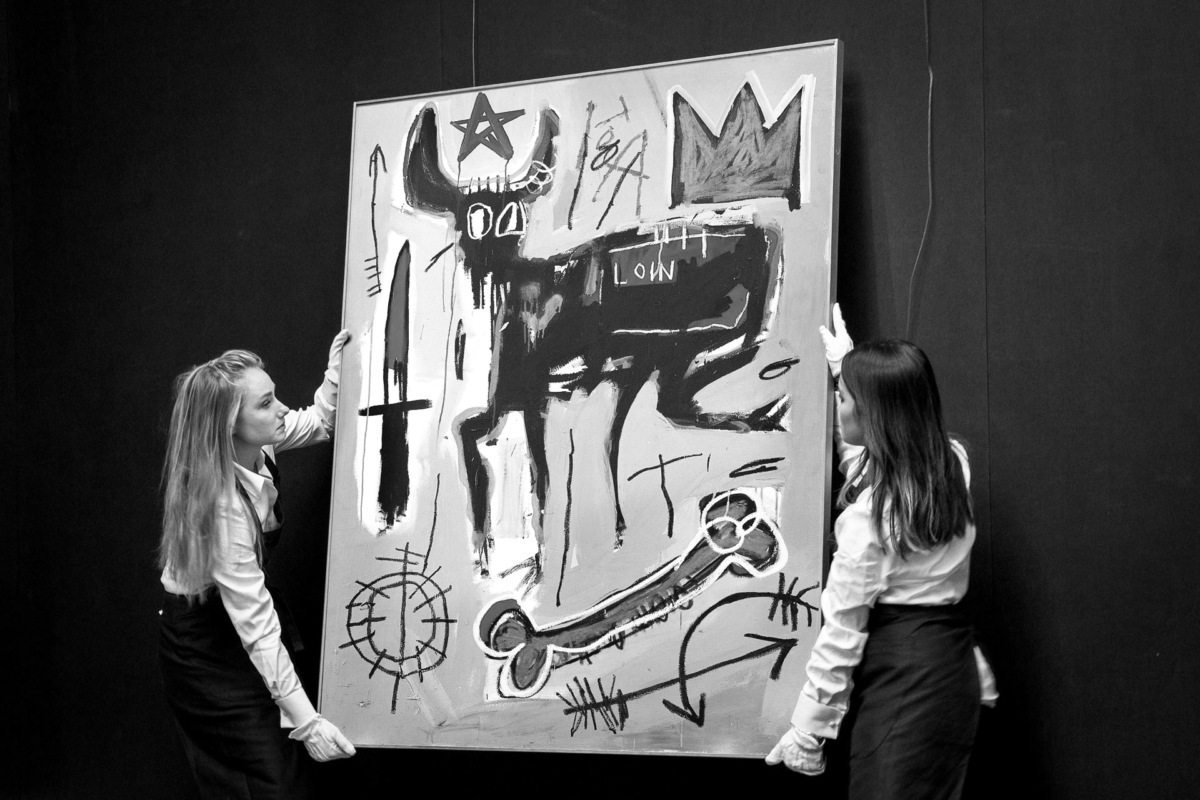 Give art a shot. Deloitte reports that the overall art market is expected to grow by over $900 billion by 2026.
But despite this new boom, few people know about an "untouchable" asset class that the super-rich are pouring their money into. We recently found a little-known, but incredibly smart way for everyday investors to diversify in fine art.
Meet Masterworks, the premier membership for investing in art. Over the last 25 years, contemporary art prices returned 14% per year, outgaining S&P 500 returns by 174%, according to Citi.
With results like that, it's no surprise that 84% of wealth managers recommend investing in art. Thanks to Masterworks you can invest in multi-million dollar works by artists like Warhol, Banksy and Basquiat at a fraction of the entry cost. Learn more.
*See important disclaimer.
MLB's Highest-Paid Players Are Not Its Best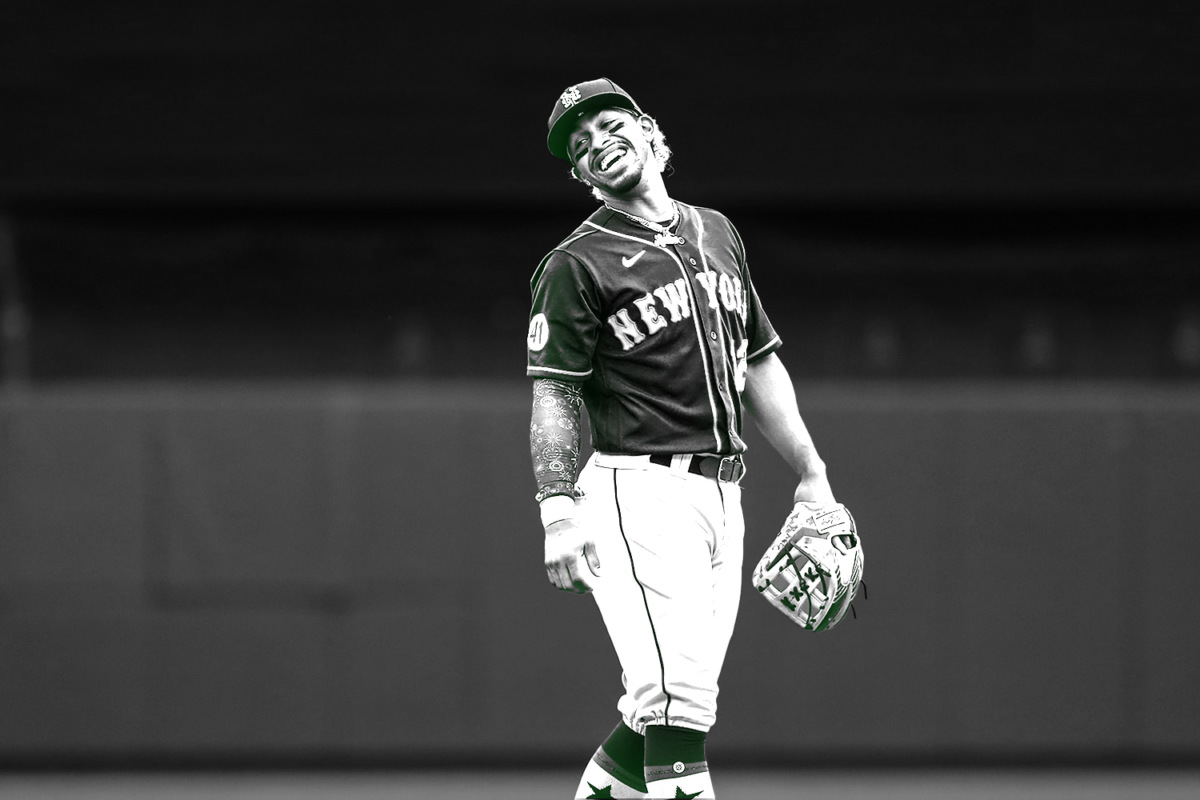 The MLB leaderboards are filled with dynamic superstars, but you won't find many of them on the list of highest-paid players.
The top earner, per Forbes' list unveiled on Thursday, is the New York Mets' Francisco Lindor, who is making $45.3 million, including a $21 million signing bonus, in the first year of his 10-year, $341 million contract extension.
Otherwise, the top 10 is littered with injured pitchers like Justin Verlander ($34.2 million), Stephen Strasburg ($34.1 million), and Clayton Kershaw ($33 million), plus David Price ($32.5 million), who is in a reduced role this year.
The top two pitchers, Trevor Bauer ($39 million) and Gerrit Cole ($36.5 million) are currently the players most identified with the crackdown on pitchers using "sticky stuff" to improve their grips. 
Both have seen their results fall off since MLB began enforcing that rule. Bauer is also on administrative leave following allegations of domestic violence.
Many superstars are not included because MLB players make the league minimum for their first three years, then have their contracts determined through arbitration for the next three.
Shohei Ohtani, who is leading the league with 32 home runs while also holding a 3.49 ERA as a pitcher, is making $3 million this season.
Vladimir Guerrero Jr., second in home runs with 28 and first in batting average with .341, is making $605,400 on a league-minimum contract.
Bryce Harper ($5 million) and Mike Trout ($3 million) are the only two players making more than $2 million off endorsements. For comparison, LeBron James made $65 million off the court over the last year.
Endeavor China

completed

its $60 million acquisition of digital sports agency Mailman Group.

New York's Wollman Rink, previously run by the Trump Organization, will now be

overseen

by Harris Blitzer Sports & Entertainment, which owns the Philadelphia 76ers and New Jersey Devils.

Genius Sports

acquired

the exclusive rights to distribute sports betting data and live streams in Colombia from Dimayor, the country's governing body of top soccer competitions.

Michael Brantley inked a two-year, $32 million deal in January to continue his career in Houston after speculation he would go to Toronto. The last-minute switch has paid dividends, with Brantley being named to his fifth All-Star Game. Get this story and more in Sports Section, a free daily newsletter.

Click here to subscribe

.
SPONSORED BY BREAKAWAY DATA
Wasting Data?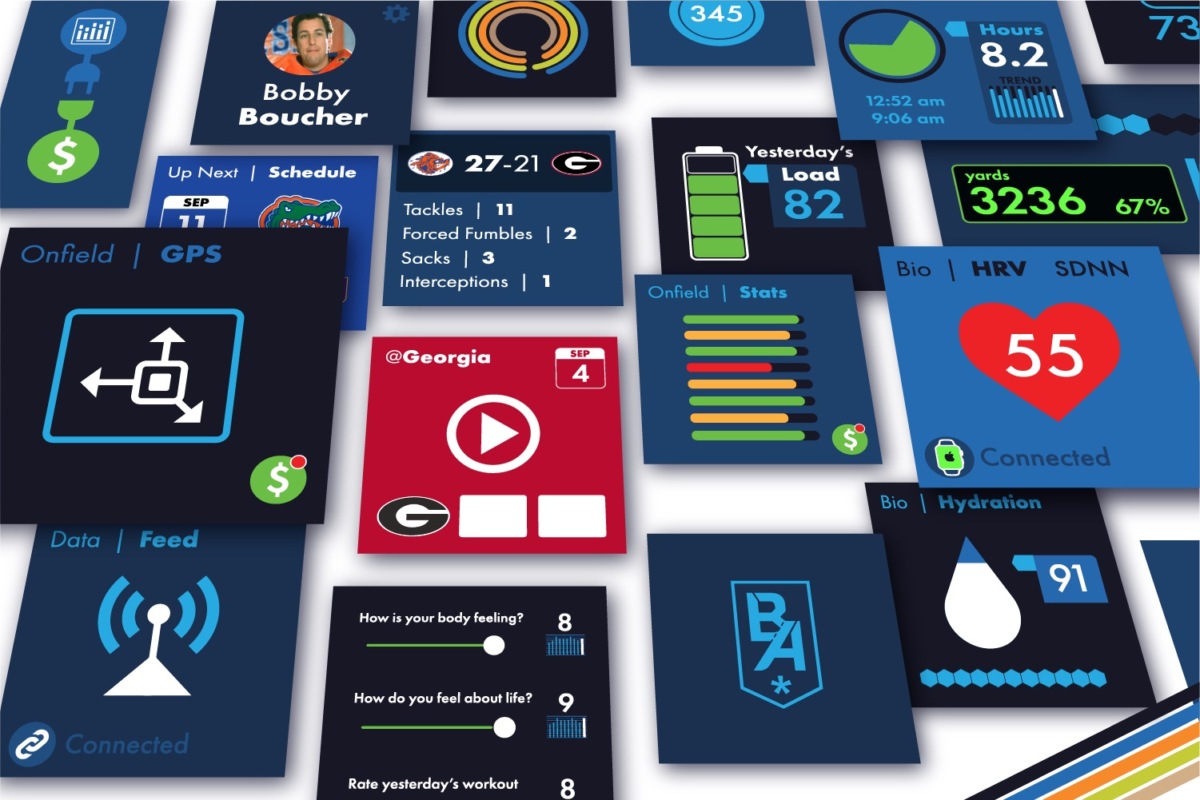 Athlete data is all over the place (like this ad). Pull it all together with RarePlayer by BreakAway, the first data direct-to-athlete mobile app.
Both on and off the field, RarePlayer lets players decide what data to prioritize for performance and monetize.
Built to generate colorful performance stories that harness the inner star in each of your players, it provides direct pathways for athletes to monetize their performance data in a noisy NIL world.
RarePlayer: data collected seamlessly, updated automatically, then visualized effectively. Get in touch to learn more.
U.S. stocks experienced declines following a record-setting session. Here's a look at how sports-related stocks performed:
Up:
fuboTV Inc. (NYSE: FUBO) gained 4.29%
Rush Street Interactive, Inc. (NYSE: RSI) gained 4.22%
Big 5 Sporting Goods Corporation (NASDAQ: BGFV) gained 1.66%
Down:
ViacomCBS Inc. (NASDAQ: VIAC) dropped 3.13%
Aramark (NYSE: ARMK) dropped 3.12%
Formula One Group (NASDAQ: FWONA) dropped 2.51%
(Note: All as of market close on 7/8/21)
The Phoenix Suns host the Milwaukee Bucks in the second game of the 2021 NBA Finals. Phoenix leads 1-0.
How to Watch:
9 p.m. ET on ABC
Betting Odds:
Suns -4.5 || ML -190 O/U 220.5*
Pick: Expect Chris Paul to pick up where he left off. Take Phoenix to cover and lean under.
Who ya got? Reply to this newsletter with your prediction for the Bucks-Suns winner, final score, and high scorer. Nail it, and you get a mention in Friday's FOS PM edition. Don't forget to include your Twitter handle.
Shoutout: On Wednesday, we asked readers to make predictions for Dodgers-Marlins. The Marlins beat the Dodgers 9-6 with seven players hitting homers. No readers nailed the prediction this time.
*Odds/lines subject to change. T&Cs apply. See draftkings.com/sportsbook for details.
Win A Personalized Wooden Bat
Want to win an Old Hickory bat with your name engraved in it? Refer your friends and colleagues to Front Office Sports and you could! One referral = one entry.
It's easy to spread the word. Copy and paste your unique link below and share it in an email or on your timeline.
Your custom referral link: [RH_REFLINK]
Or use these one-tap sharing methods: